Legal Immigrant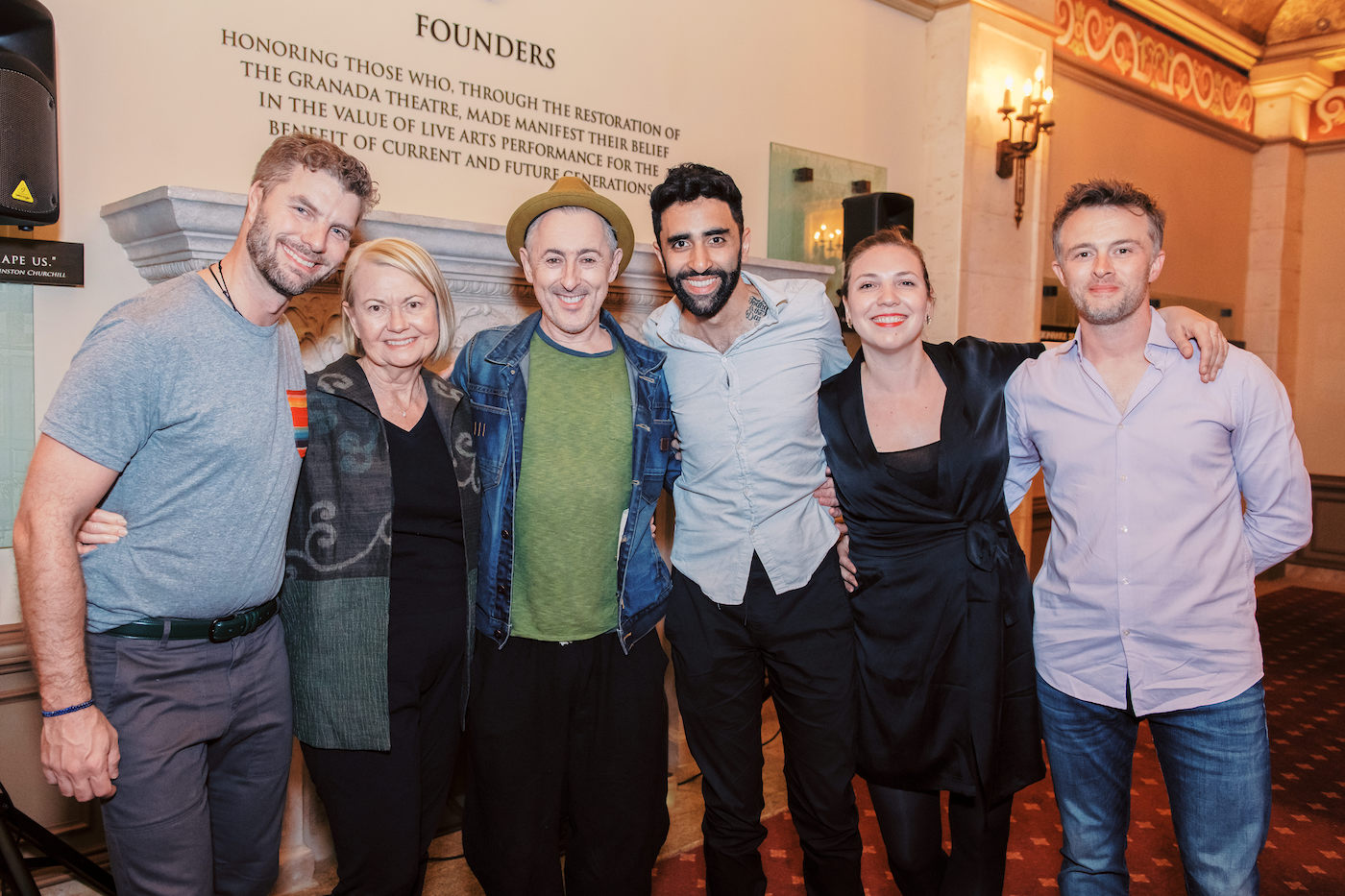 Multi-talented Scottish actor and performer Alan Cumming brought his highly entertaining show Legal Immigrant to the sold-out Granada, part of the popular UCSB Arts & Lectures program.
The almost two-hour intermission-free performance, with a four-member backup band, was a meditation on his ten years as an American citizen and the experiences and change has witnessed during his time living in the U.S.
With a set list that included songs made famous by Adele, Peggy Lee, and Edith Piaf and composers as diverse as Sondheim and Schubert, the show by the multi Golden Globe, Emmy and SAG award nominee was as eclectic, vulnerable, and charismatic as Cumming himself.
The show started with him taking off his jacket, revealing a sleeveless shirt, with him touting his credentials as an American citizen: The right to bare arms!
From Tango to Waltz
State Street Ballet was in fine form at the Lobero with its contemporary dance program Ballroom by artistic directors Rodney Gustafson and William Soleau.
The seven pieces of the entertaining show with New York choreographer Soleau's 2002 work "Five" by Gershwin, and two world premieres, "Stand By Me" by Kassandra Taylor Newberry, featuring the music of the late Otis Redding, and Soleau's Misty, with works by the late Ella Fitzgerald, stood out, as well as Laurie Eisenhower's 2017 work "Bubbles," with music of the late dance band king Lawrence Welk.
The show wrapped with Soleau's 1997 work "Nuevo Tango" featuring ten dancers with wooden stools showing their talents.
Kudos to Sammy Jelinek for her dramatic lighting design.
All Hail Hadelich
Grammy Award-winning Italian violinist Augustin Hadelich made his fourth appearance with CAMA's – Community Arts Music Association – penultimate concert of its centennial Masterseries at the Lobero.
The musician, playing a 1723 Stradivarius, was at the top of his form, accompanied by Music Academy of the West alumnus and Juilliard School graduate pianist Orion Weiss, who has also played with Camerata Pacifica.
The concert kicked off with Beethoven's Sonata No. 4 in A minor, with other works by Debussy, a most entertaining solo with Coll's Hyperlude No. 5 and Ysaye's Sonata No. 6 in E major.
The show wrapped with Brahms sonata No. 2 in A major, Debussy's L'Isle joyeuse, and John Adams Road Movies.
He can't come back soon enough…
You might also be interested in...