Let the Games Begin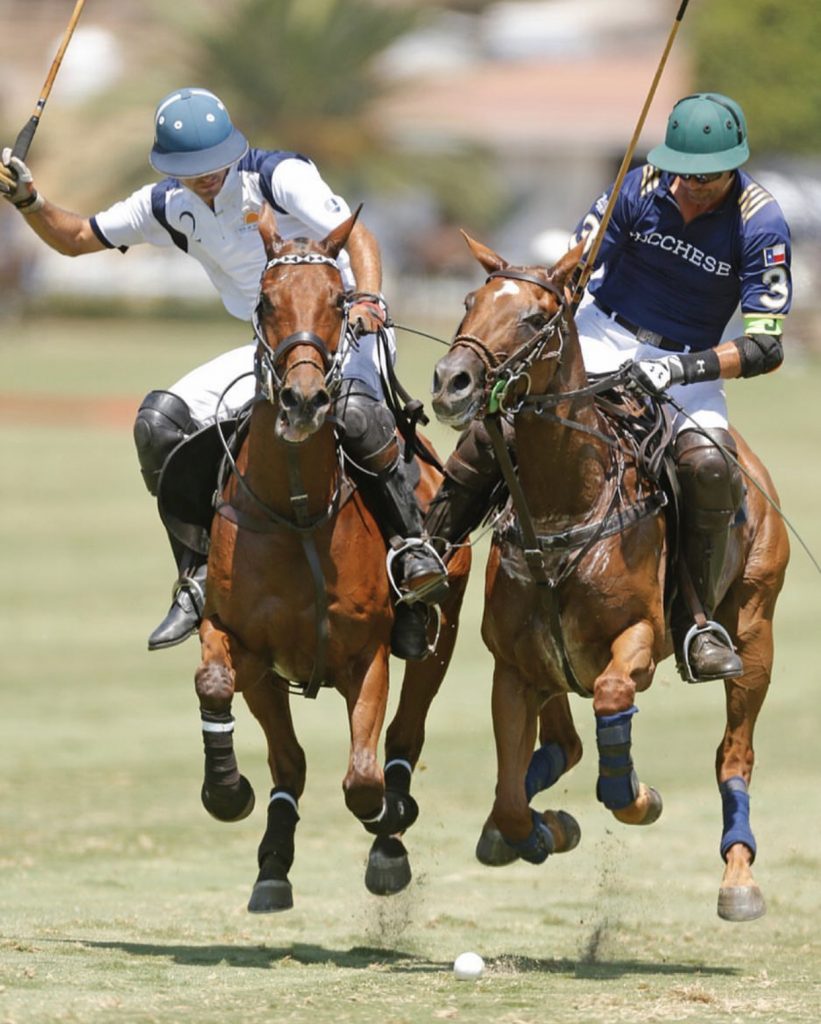 The fields are impeccably groomed, the horses are ready, and the best of the best competitors are heading to our rarefied enclave for the hotly anticipated opening of the Santa Barbara Polo Club's 108th season on May 5.
The season at the Engel & Volkers stadium will feature an exhilarating summer of action-packed tournaments and events at one of the most prestigious equestrian venues on the Left Coast, culminating in the Silver Air Pacific Coast Open in September.
It kicks off with the 12-goal series followed by the highly competitive 16-goal series in July and August, and there will be a series of youth polo tournaments throughout the summer to promote the sport to all ages.
"With the Santa Ynez Mountains as our backdrop and the Pacific as our front door, the club really brings to life the polo lifestyle combined with a history that spans over a century," says John Muse, president. "It's going to be quite a season.
"We have a record number of teams and players participating at every level. We are hosting the USPA Intra Circuit the last two weeks of June, with the six teams not only vying for the trophy, but $50,000 in prize money for the first time in the club's history."
Club manager David Sigman gushes: "It's going to be another incredible season of polo in paradise."
Having attended regularly for the past 11 years, who am I to disagree?
Whale Jailbreak 
Santa Barbara ocean explorers Jean-Michel Cousteau and Charles Vinick have been having a whale of a time in Russia.
The dynamic duo visited the so-called "whale jail" near Vladivostok, where ten Orcas and 87 Belugas were languishing in icy sea pens.
But a short week after making the trip the tony twosome signed an agreement that the whales would be freed from Srednyaya Bay after the formal invitation from Russia's Ministry of Environment and Natural Resources.
On The Wave documentary filmmaker Harry Rabin also went on the expedition to document it.
"It's a major breakthrough," says Heal The Ocean founder Hillary Hauser. "An unprecedented historic event with a hugely positive outcome."
Sparks Flying
Montecito residents near the Biltmore got an unexpected 10-minute fireworks show.
The pyrotechnic display was organized by MetLife Insurance, whose executives had been staying at Beanie Baby billionaire Ty Warner's tony beachside hostelry all week.
"It was quite a display and entirely unexpected," says my mole with the martini…
You might also be interested in...