Validating Dreams and Visions of the Dying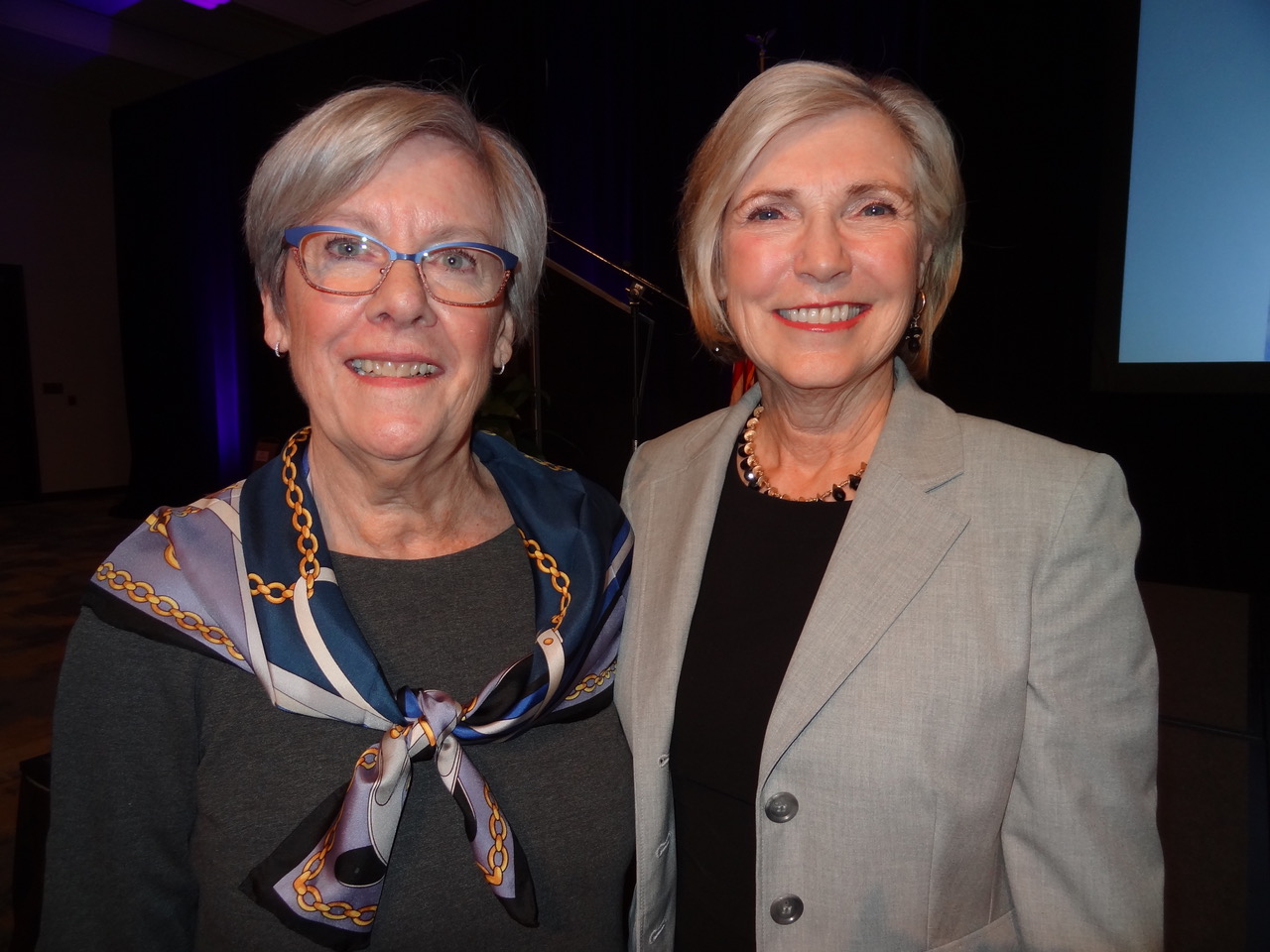 "Validating Dreams and Visions of the Dying" was obviously a subject of great interest to many as almost 500 people showed up at the Hilton Santa Barbara Beachfront Resort for Visiting Nurse & Hospice Care's (VNHC) 6th annual health care symposium.
According to president/CEO Lynda Tanner, "VNHC began in 1908 with one nurse providing 140 visits. Today there are about 500 employees and volunteers who provide compassionate and trusted care to more than 12,000 patients and families in our community."
This evening's program featured Dr. Christopher Kerr, who is an award winning educator neurobiologist and CEO & Chief Medical Officer for the Center for Hospice and Palliative Care in Buffalo, New York. He has developed one of the nation's largest home-based palliative care programs.
Because of his research, his is the first scientific study aimed to demystify and validate patients' end of life experiences instead of perceiving them as deathbed delirium or hallucinations. This helps not only the patient but the family as well. Dr. Kerr demonstrated his technique by showing us videos of some of his patients he has interviewed.
End-of-life experiences have been reported throughout history and culture. Yet the medical community usually records them as confusion or visions. Dr. Kerr and his team have interviewed more than 1,400 terminally ill. The majority have had an experience of some kind like dreaming of a loved one, or a dream of getting ready to go, or dreaming of the living and others.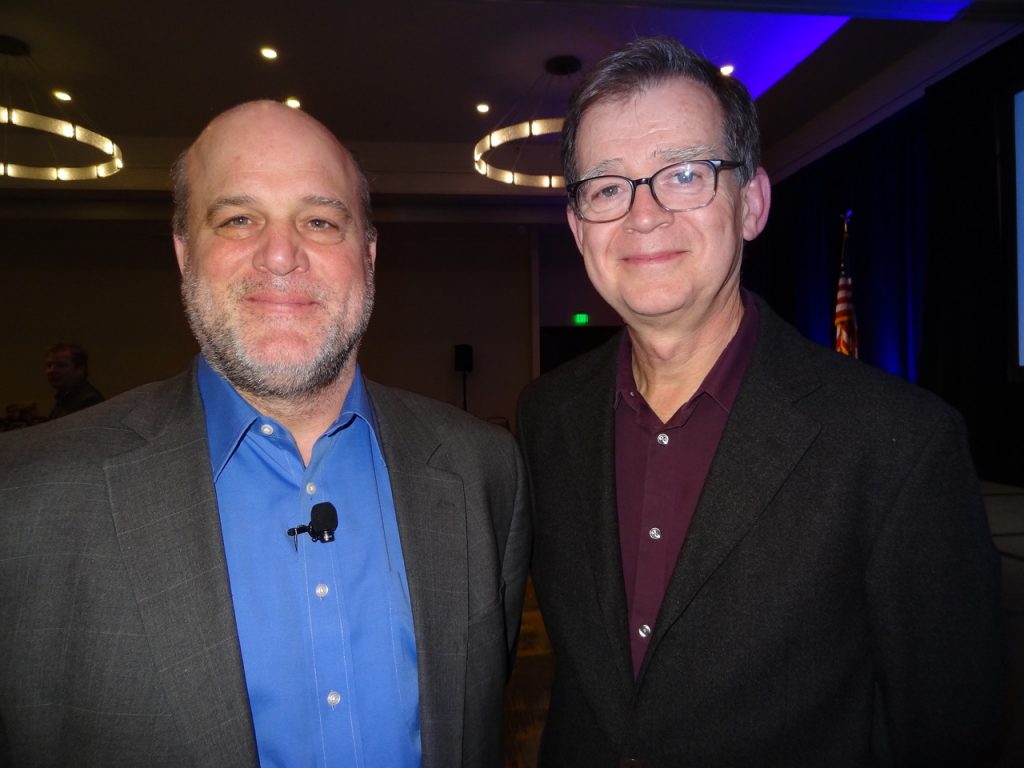 The team discovered the dreams provided different kinds of comfort. Some of the patients had physical wounds that could not be cured, but through the magic of end-of-life experiences their spiritual wounds were healed.
Dr. Michael Kearney has over 30 years of working in palliative care and is an internationally recognized educator and author in the field of end-of-life care. His latest book is The Nest in The Stream: Lessons from Nature on Being with Pain. He currently works with Palliative Care Consultants of Santa Barbara and is medical director of the Palliative Care Consultation Service at Cottage Hospital and at Serenity House inpatient hospice facility for VNHC.
Dr. Kearney joined Dr. Kerr for a conversation and a Q & A. When the question of dreams having symbolic meaning came up, Dr. Kearney suggested we put some of those ideas away for the time being. Some of the audience shared their experiences with the group while Dr. Kerr added, "Dying is a paradox. Physically you are declining but spiritually and emotionally, you are vivid."
VNHC provides many things including in-home care, personal care, home health care, and palliative care for the local communities. Each year VNHC Foundation provides more than $2 million in charitable community benefits. Some of those funded are music therapy, community palliative care, bereavement services, Serenity House, loan closet, and the program presented this evening.
 VNHC is the only locally based nonprofit provider of healthcare in the home made possible through the support of our community and volunteers. If you have time, talent, or treasure, call the Foundation at 805.690.6290 for information.
You might also be interested in...