Mistress of the Mandolin: 3Qs with Ashley Broder
Three years ago this month, mandolinist-composer Ashley Broder released Two Trees, her first solo recording, which was produced by Ventura resident Kevin McCormick, the longtime bassist for Jackson Browne. Just last month the Ventura-bred, now Santa Barbara-based Broder did a mini-tour including two local dates that introduced her new trio featuring fiddler Ben Schreiber and cellist Aria DiSalvio. Next month, the classical violin-trained Broder will be in other SoCal locales (and eventually the Santa Barbara Botanic Gardens) to promote her "Channel Islands Suite," a series of eight suites inspired by recent visits our local national sanctuary, one per island, sparked by her relationship with her now fiancé who works out on the islands. Dates with her folk dance band The Syncopaths are also on the horizon.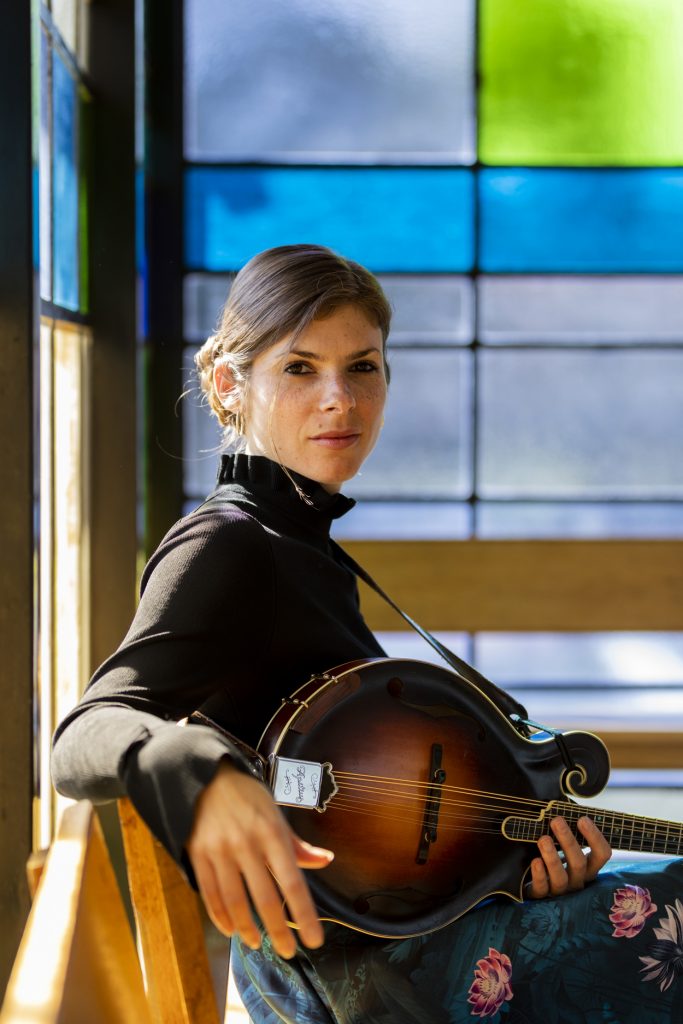 But what's happening this weekend might be of even more interest to Broder's longtime local fans who got to witness her two-year partnership with Samantha Harvey, the award-winning accordionist and step dancer. Sam 'n Ash, as they were known, sparked considerable interest via a number of local gigs, including a memorable one out in the field at the Stow House as part of the annual Fiddlers Convention back in 2015.
The following year, Harvey got married and left town for Ireland, where she performs with the popular band Teada and works with the world-renowned Claddagh School of Irish Dance. But she just so happened to be slated to do some shows in Canada at the same time the Santa Barbara Acoustic Music Association had booked Broder for its Wooden Hall series. So the two are giving it a go for a one-off show this Saturday at the Alhecama Theatre following a warm up gig in Ojai at Underground Exchange the night before.
Q. Sam 'n Ash are rising from the ashes. Are you excited?
A. Oh yeah. I love working with her. It's like we're musical sisters. We have a similar musical vision and everything comes together so easily, fast and fun. We like the same types of sounds and arrangement styles, and harmonies and melodies. We're always sharing music with each other, texting and emailing back and forth overseas. We come together really naturally. I was really sad when she left, so it's even more exciting to be able to play with her now.
What can we expect to hear: old favorites? Stuff from your solo album? New trio stuff?
All of the above. We're going to bringing back some of the oldies but goodies from the Sam 'n Ash "catalog," but mostly newer material that we never got around to recording. She'll do some dancing. I'll do a song from my new trio record we will be making in October. We'll do a few of her tunes from Teada, who are like the Chieftains of today, just a little of everything, originals, cover songs, all on accordion and mandolin. I just got engaged, so she wrote me a tune called "Ashley's engagement," returning a favor that I did for when her she got engaged.
Since we last talked, Chris Thiele has exploded even brighter, what with his new gig as host of "A Prairie Home Companion." Is he an influence? You both play folky stuff, with some jazz and classical influences. How do you compare yourself?
(Laughs nervously). He does great things for the instrument, and has brought a whole new audience. I've listened to his music ever since I was a kid. While I write originals that have some classical influence, I tend to keep what I compose for the mandolin in the folky realm. But it's pretty awesome to be mentioned in the same breath.
You might also be interested in...