Classic Rock is All in the (Immediate) Family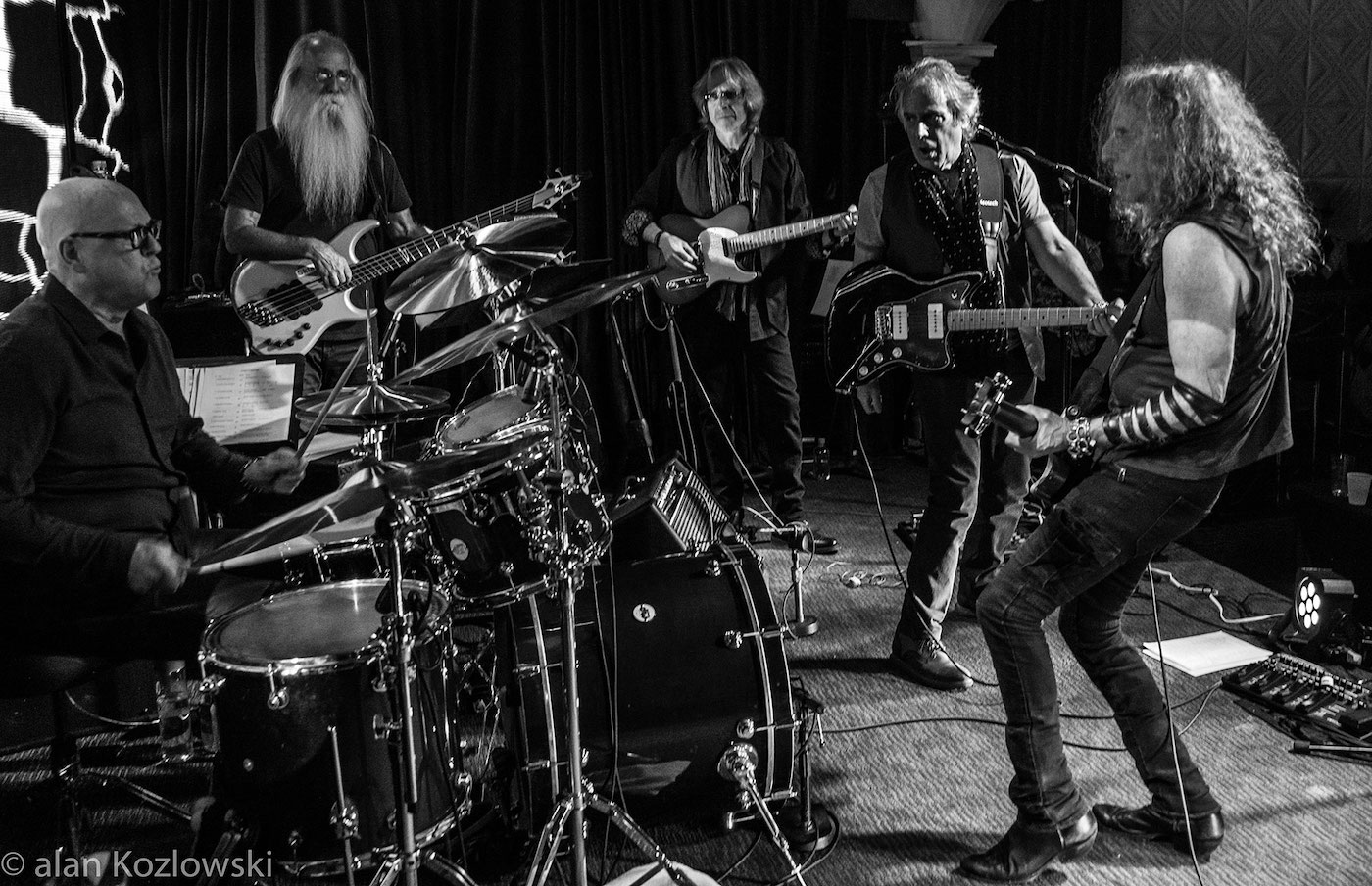 The Wikipedia page on Danny Kortchmar suggests that his work as a session musician and more going back four decades and longer "helped define the signature sound of the singer-songwriter era of the 1970s." The online people-powered encyclopedia is known for hyperbole, but in this case there can be little argument. After all Kortchmar worked on early seminal records by James Taylor, Carole King, Linda Ronstadt, David Crosby, Graham Nash, Neil Young, and Carly Simon, to name a generous handful, and later collaborated on hit albums by Don Henley and Jackson Browne, not only playing guitar, but also often co-writing and co-producing albums or tracks, including Henley's "Dirty Laundry," "New York Minute," and "All She Wants to Do is Dance" and Browne's "Somebody's Baby."
In fact, the list of great artists of the era still making music today thatKortchmar hasn't worked with is a lot shorter than the ones he has, stumping even the musician himself when asked to name a few. "Hmmm, give me a few minutes. I'm drawing a blank," Kortchmar said over the phone last week. "Eric Clapton would be great. I'd love to play with Van Morrison. Elton John, but he doesn't need me. I've played with a lot of these guys already."
True that, but Kortchmar has rarely been the front man on stage or on record, settling to serve as the session superstar, frequently with fellow contemporary stalwarts of the studios Waddy Wachtel – who is also known for his work with Stevie Nicks, Keith Richards, and Warren Zevon – and the crack rhythm section of Russ Kunkel and Leland Sklar. Together or separately, the gang has been involved with nearly 5,000 records, many of which are among the great rock album classics.
Now the session wizards have come together along with singer-songwriter-guitarist Steve Postell to form The Immediate Family, first as a one-off as the backing musicians for Kortchmar's new record for a Japanese label, which then turned into a full band that has made a debut record of new original material due out later this spring and has been playing a bunch of live dates.
Kortchmar talked about The Immediate Family and more in advance of the band's performance slated for Tuesday, April 2, at the Lobero.
Q. How did this whole thing come together?
A. When I was approached about making the solo album of songs I had written or co-written that were recorded by others, I started thinking about who to play with to make it work. Fortunately, Russ, Lee and Waddy and Steve were all in town at the same time. They're my oldest buddies going back almost 50 years – we're all like brothers, my immediate family. It didn't take long to realize how great it could be to make it into a band and enjoy the hell out of ourselves doing it. Which is what happened.
You made three albums with Leland Sklar and Russ Kunkel as The Section in the '70s. How is it different?
That was all instrumental rock fusion. There weren't actual songs. But Immediate Family started out with my songs, then Waddy's and now Steve's. It's the first time I've recorded my own material in a very long time. And I'd never done them the way I wanted to. It's amazing to have the greatest cats in the world to play them with me… Some of the tunes that I did with Henley were written on synth – it was the '80s. So I had to rearrange them for three guitars, which has been intriguing and challenging and given them fresh new life.
Are you guys performing any of the classic hits that one of you didn't co-write?
No. Only ones we worked on: wrote, produced, played on. We're a cover band that plays original material. It's great because it's our band now. We're thrilled to have played with the people we did – all of whom are geniuses. But we're tremendously energized to play together original material we created as a band. It's lit us all up. Everything we do is big beat and rocked out, a very different take than people have heard. We don't sound like James Taylor.
You all worked with a lot of stars, but even though you're at the pinnacle as musicians never got quite the fame and fortune as the singer-songwriters you supported. Has there ever been a sense of envy?
I think I speak for all of us that there never was. When you are playing with a James Taylor of Jackson Browne, you're just thrilled to be playing this incredible music. I wasn't envious, I was learning. I paid attention to songwriting, and how they played. Fortunately, [producer] Peter Asher way back in the day put our names on the albums – which never happened for the Wrecking Crew who weren't credited. So we weren't toiling in obscurity, but got a lot of attention and love. It helped us be able to form individual careers as musicians, producers, and songwriters. They were all incredible teachers, especially Peter, who told us as sideman to think as producers, to not being in our own bubble but think about how we could help the record, help the song, how it sounded. We learned all that from them.
It might be a stupid question given your half-century career, but is there a single moment that stands out as maybe an "I can't believe I got do that" moment?
I've been very lucky my whole professional life to have all those landmark moments. One story that comes up was being on my way to work in the studio with Henley and being stuck in traffic on the 101. The guy in the next lane had his window open and "All She Wants to Do" is banging out of the radio. And he's shaking his head along to the song and really digging it. I looked over and thought, 'Yeah! That's why I do what I do." I mean, I'm on my way to the studio to make more records like that, and this guy is loving what I do and has no idea it was me who co-created that song. I'll never forget that moment. Because that's what it's all about.
You might also be interested in...