Charting a World Without Borders with Pico Iyer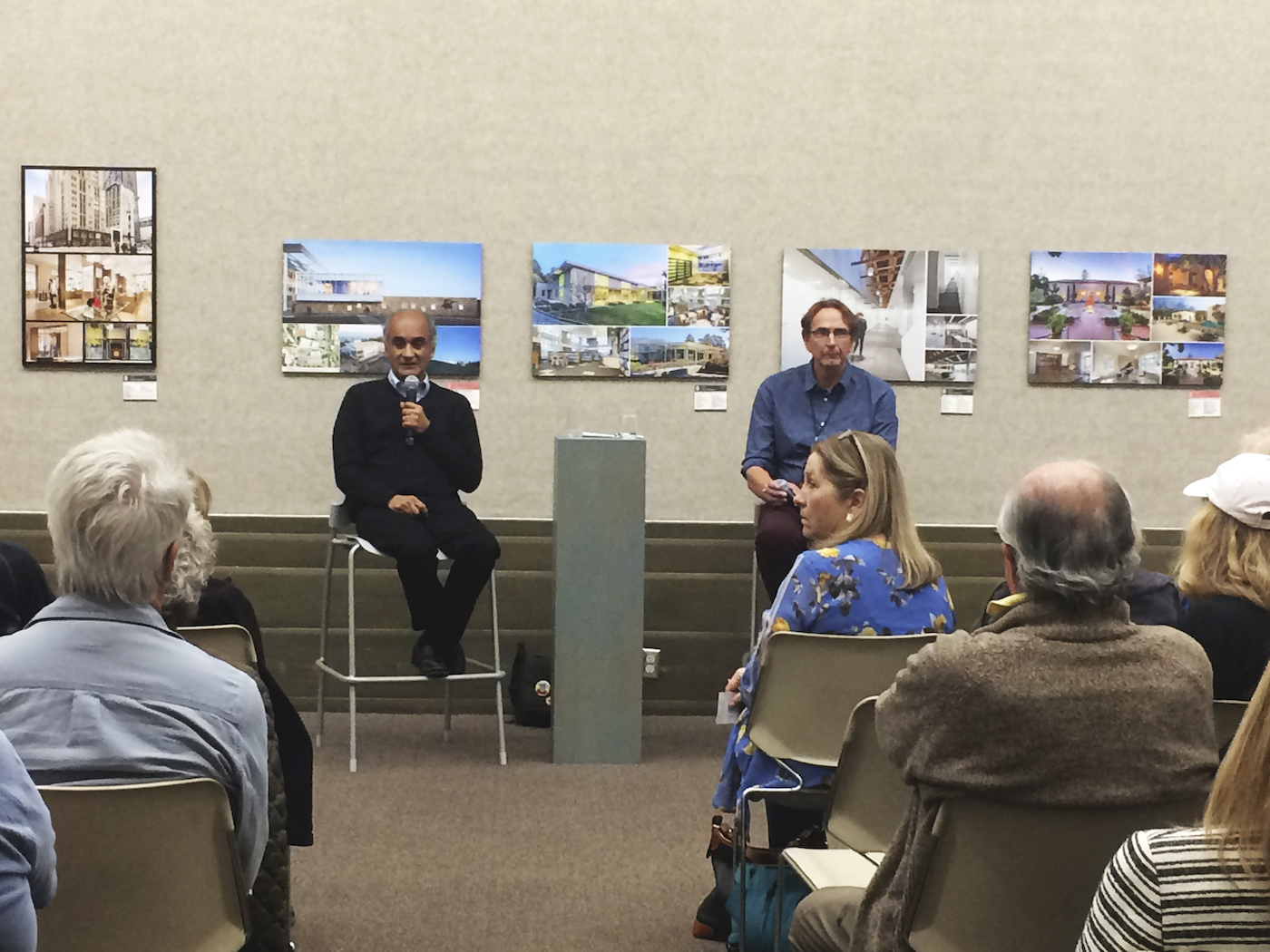 On March 15, one of our town's world celebrated authors, Pico Iyer, had an open discussion about travel, literature, and what brings people of different cultures together. Roman Baratiak from UCSB Arts & Lectures led the discussion. The free event was at the SB Public Library downtown.
Pico is usually quoted for saying, "We travel, initially, to lose ourselves and we travel, next to find ourselves. We travel to open our hearts and eyes and learn more about the world than our newspapers will accommodate. At this time when so many of us are really concerned about wars and travel bans, literature is more indispensable than ever, precisely because the imagination is no respecter of boundaries or fences."
The takeaways from this discussion included Pico sharing:
"I am teaching at Princeton University this year (Ferris Professor of Journalism at Princeton) and my students are not like the students when I taught 30 years ago. I have 16 students in my class. They are globally aware, eloquent, travel more, and read less. When I was seven, we moved to Santa Barbara from Oxford, England. I felt lucky to have both cultures. Today, culture is irrelevant to students.
"I have been talking and traveling with the 14th Dalai Lama for nearly 45 years. He once told me, 'The day I achieve something is when I changed someone's life for the better. We can activate the best of our nature.' We have a choice every moment what we focus on.
"In charting a world without borders, the borders are first within ourselves. The imagination's job is to go over the wall. To every question, there are three sides one can choose. My writing is about faith in individuals. Travel humbles you.
"The media stresses division, we do not hear enough about how the world has progressed. I am an optimist because I do not read or listen to the media! I am a traveler of the world. There are positive statistics that the media does not present. We need to be stewards of our planet. American culture represents freedom, and still the American Dream. People all over the globe want to be here! We have a rich and diverse culture in the U.S.
"My favorite book authors are Elizabeth Stewart, George Saunders, Zadie Smith, Esi Edugyan, and Dinaw Mengestu."
The event concluded with Roman mentioning that Pico has a new book coming out this April 2019 titled, Autumn Light. The book is about his thoughts on impermanence, mortality, and grief that draws extensively on his more than 30 years of living in Japan. A complementary work, A Beginner's Guide to Japan, will also be released later 2019, before the 2020 Olympics in Tokyo.
411: Iyer was born in Oxford, England to parents from India. He holds Masters degrees from Oxford and Harvard and an Honorary Doctorate in Humane Letters. Since 1992, he is based in rural Japan with his wife, while spending part of each year in a Benedictine hermitage in California.
You might also be interested in...