Rustling Through Rock: 3Qs with Pete Sears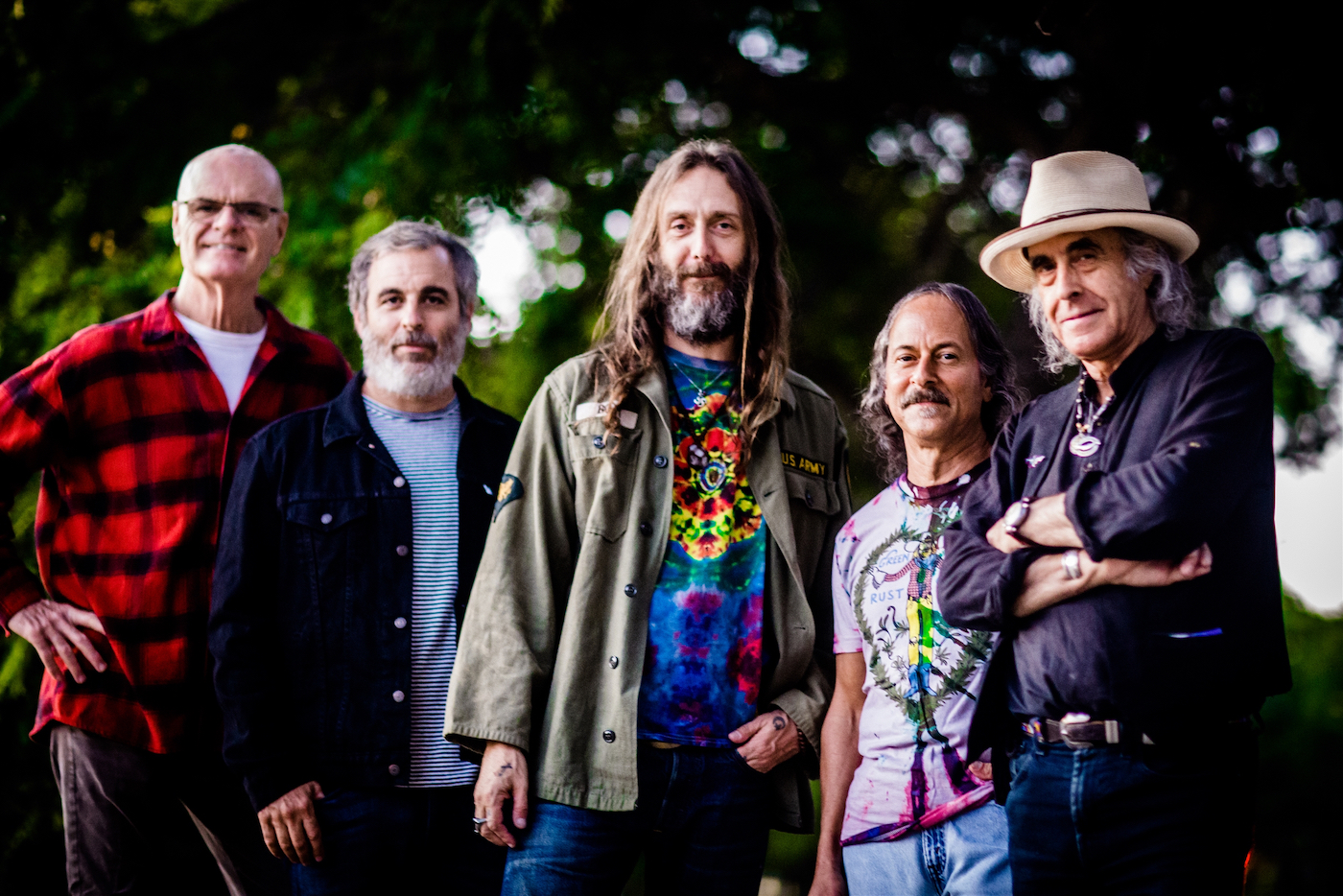 The list of bands, records, and concerts that bassist-keyboardist Pete Sears has played with or on over a half-century-plus career contains some very well-known names and songs. He recorded the Rod Stewart albums Gasoline Alley, Every Picture Tells A Story, and Never a Dull Moment, including the hit singles "Maggie May" (Sears played the celeste) and "Reason To Believe." He was a member of Jefferson Starship from 1974 to 1984, and its offspring Starship for three more years, during which he recorded such classic tracks as "Miracles," "Count on Me," and "We Built This City" – including writing several tracks per album – then sat in with Hot Tuna for a few years. Sears has played with many other musicians through the years, including Dr. John, John Lee Hooker, Grateful Dead members Jerry Garcia, Bob Weir, and Phil Lesh, Ike & Tina Turner, Jimi Hendrix, Carlos Santana and the Grammy-winning East LA band Los Lobos.
More recently, he's been a member of Moonalice, the jam band founded and led by businessman/venture capitalist Roger McNamee that has played at least annually at SOhO. Sears, who turns 70 in May, returns to the club this Friday, March 22, with Green Leaf Rustlers, an all-star deep cuts country cover band led by Chris Robinson (of Black Crowes fame) with drummer John Molo, guitarist Greg Loiacono and multi-instrumentalist (and Moonalice member) Barry Sless. He talked about the band and more from a payphone in Big Sur last weekend.
Q. How did you hook up with Chris?
A. I met him backstage at a jam session in the Bay Area a couple of years ago. We got into a big discussion about music and just hit it off. He knew a lot about early British rock 'n' roll. And we liked the same music so we decided to try doing old time music, the all-time great songs. We're covering a genre, old honky tonk songs and early country-rock. We're having a great time, it's really working out.
I hear there's a lot of jamming…
Yeah, it comes in sections, very variable. Sometimes it just happens and there's an almost dissonant weird thing we get going on, things that are way out in the ether. We keep the song structure intact, but we're never sure where we're going to go in the middle of it. Sometimes we get more jazzy, but everybody's been around the block, so we can naturally without thinking about it move into all sorts of jamming styles on this tried-and-true songs.
When you hear one of those Starship or Stewart songs on the radio, is it a good memory or not so much?
Hearing something from every project you do brings the era back to life. You can't help but think about the period. "We Built This City" brings up strange emotions, dark ones, but it also helps keeps my health insurance going. So there are mixed feelings. But "Ride the Tiger" or "Reason to Believe" always makes me smile. And last night after our gig, the soundman played "Miracles" – the album version – over the PA as we were packing up. it just felt great to hear it.
You might also be interested in...