Twenty Years of Tony's Tacos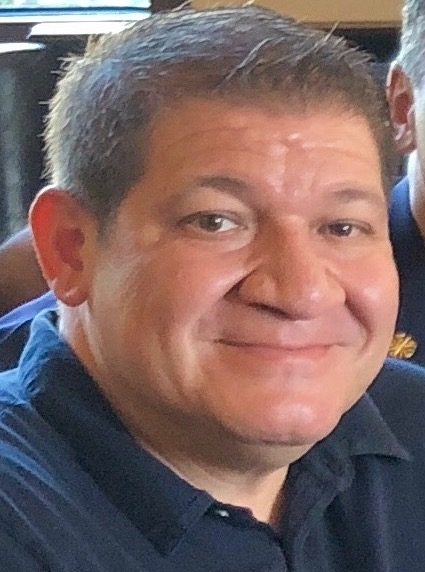 Los Arroyos, the popular Mexican eatery on Coast Village Road, is celebrating 20 years in business.
Owner Tony Arroyo opened his first location in downtown Santa Barbara on West Figueroa Street in 1999 and launched his outlet in our rarefied enclave in 2004.
The chain now has branches in Camarillo and Goleta, with a nosheteria opening in Solvang last year.
"I'm grateful to the community that has made Los Arroyos a part of theirs," says Tony.
Dance from NYC
It was a case of the first and the last when New York's Jessica Lang Dance made its debut at the Granada, part of the popular UCSB Arts & Lectures series.
After seven seasons, the nine-member company is disbanding in April so founder Lang can concentrate more on choreography, having created works for American Ballet Theatre and Alvin Ailey American Dance Theatre.
Our tony town was one of the final performances on its tour, with past itineraries encompassing 35 states and seven countries.
The two-hour show, featuring works like Solo Bach, Thousand Yard Stare, and This Thing Called Love, featuring the music of Tony Bennett, made for a memorable evening with a repertoire rich in stunning movement, dynamic visuals, and beautiful cinematic composition.
Just 24 hours earlier at the Music Academy of the West's Hahn Hall another Big Apple group, New York Polyphony, a quartet of super singers, appeared in another Arts & Lectures show, part of its Up Close and Musical series, sponsored by Robert Weinman.
The Faith and Reason concert, sung by countertenor Geoffrey Williams, tenor Steven Caldicott Wilson, baritone Christopher Dylan Herbert, a Music Academy alumni, and bass Craig Phillips, was an eclectic mix of earlier works by Tudor composer Thomas Tallis, and more contemporary pieces by Andrew Smith, Gabriel Jackson, Gregory Brown, and American folk hymns.
A most delightful evening.
Don't Cry for Me
The Granada was sold-out when the American Theatre Guild staged Andrew Lloyd Webber and Tim Rice's musical Evita.
With Yael Reich as Eva Peron, Lance Galgon as Che, and Gary Barton as Juan Peron, the legendary Argentinian love story was much enhanced with its use of film reel and photos from the 1940s and 1950s.
And with favorites like "Don't Cry for Me Argentina" and "Buenos Aires," the energized show couldn't fail to please…
Remembering Chad
Social gridlock reigned at the Coral Casino's La Pacifica ballroom when more than 150 friends and relatives of the late Chad Dreier, who died in January the age of 71, gathered to celebrate his life.
Photos of Chad, who became president of the Ryland Group, one of America's largest building companies, were on display throughout the room, chronicling his colorful life and career.
Among the guests were Chad's widow Ginni, Andrew Firestone, Leslie Ridley-Tree, Hiroko Benko, Mindy Denson, Peter and Gloria Clark, Skip Abed, Hollye Jacobs, Craig Case, Bob Bryant, KEYT-TV anchors C.J. Ward and Beth Farnsworth, Thomas Rollerson, Wilson Quarre, and Peggy Wiley…
Ellen Fund
Montecito TV talk show host Ellen DeGeneres got gardening tools for her 61st birthday from her actress wife, Portia de Rossi.
Portia, 46, is just back from the African nation of Rwanda working on a project for The Ellen Fund, which she created for the former Oscar host's 60th birthday last year, to protect rare mountain gorillas.
She revealed all on Ellen's show at the Warner Brothers studio in Burbank and revealed a rendering for the new campus, which will provide 1,500 jobs and generate millions of dollars for the local economy.
A hefty $5.9 million in donations has been raised so far.
You go girl…
Snow Suit Deepens
Montecito actress Gwyneth Paltrow has filed her response to a $3.1 million lawsuit accusing her of toppling a 72-year-old optometrist on the slopes at a swank Park Valley, Utah, resort.
The 46-year-old Goop guru claims she is the actual victim in the matter and it was sight specialist Terry Sanderson who slammed into her from behind and ruined her day in February, 2016.
The Oscar winner also states in her counter claim that a resort employee witnessed the crash, checked to make sure Sanderson was not hurt, and then filed a report.
Paltrow says any damages awarded in the case will be donated to charity.
Alumni Awards
The Music Academy of the West has announced the winners of its second annual Alumni Enterprise Awards, with more than $60,000 being shared among seven alumni, funding four winning projects and three Innovation Awards nationwide.
The four winning projects are Bernardo Bermudez for a children's opera program in San Diego, Brenda Patterson for a modular set design competition in Charlottesville, Virginia, Steve Perdicaris who launched and developed a free children's music lessons program in San Francisco, and cellist John Popham, who is presenting a multi-disciplinary videography series in Brooklyn, New York.
New Innovation Awards, given in support of thinking that will push the industry forward in bold new ways, were granted to cellist, composer, and curator Joshua Roman, pianist and performance artist Konstantin Soukhovetski, and Living Art Collective Ensemble's Danielle DeSwert Hahn.
You might also be interested in...