The 118th Annual NAMM Show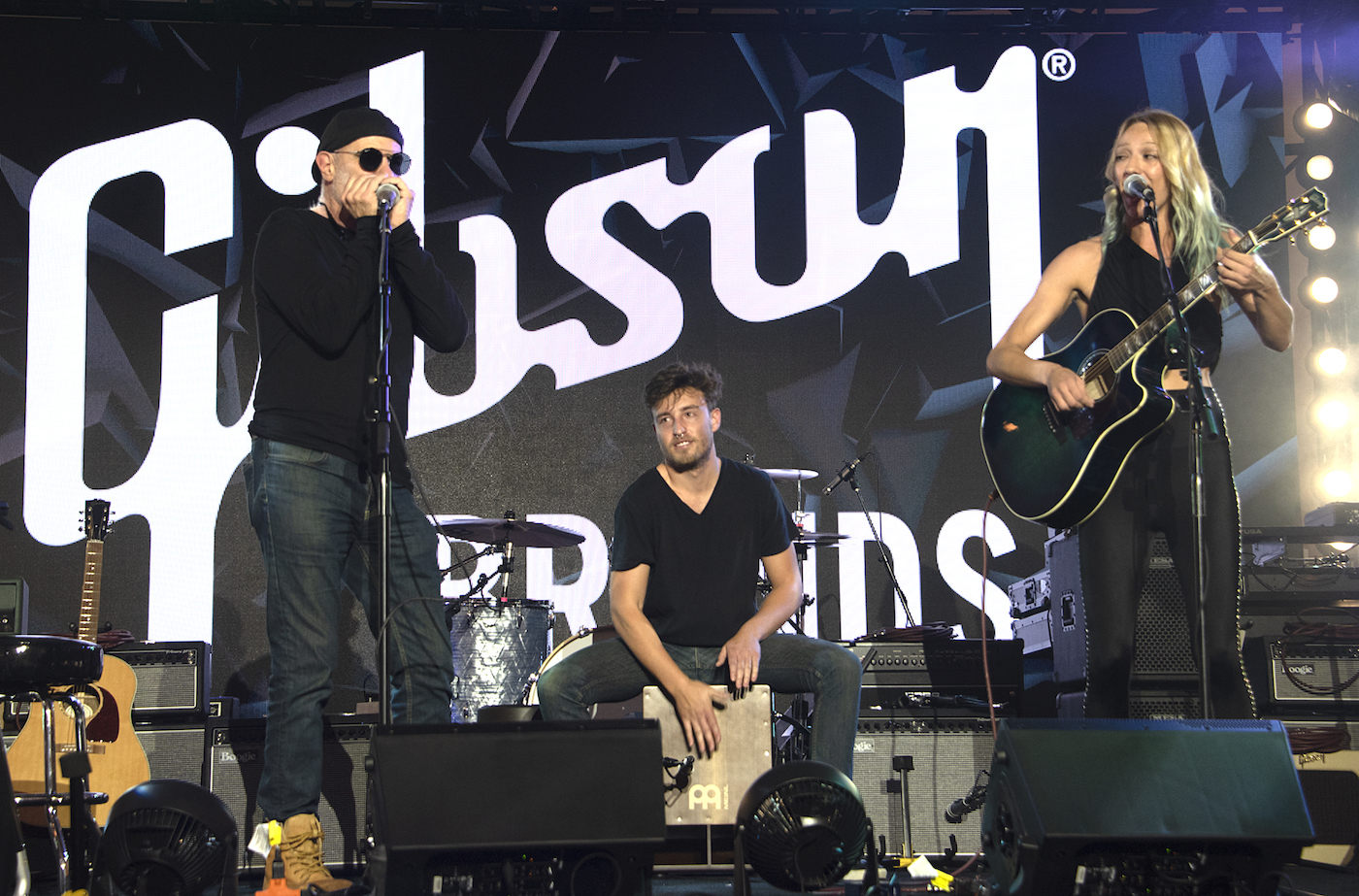 The 2019 NAMM Show in Anaheim, California (Jan 24-27), where the global leaders of music instruments, production, pro audio, and event technology industries gather to showcase their latest. This year had 115,301 registered industry professionals, 2,000 exhibiting member companies representing 7,000 brands, all housed in the Anaheim Convention Center's triplex and its sister hotels, the Hilton and Marriott, with sound levels at the booths kept to 85 dB max.
NAMM U Ed Center held over 400 programs for pros, GenNext students, and teachers. Noted presenters: Alan Parsons, Al Schmitt, Michael Beinhorn, Ed Cherney, George Massenberg, Eddie Kramer, Jack Douglas, Ross Hogarth,and Frank Filipetti.
I attended sound engineer Eddie Kramer's (Hendrix, Led Zeppelin, The Rolling Stones) interview by Public Enemy bassist Brian Hardgroove on the making of Jimi Hendrix's original 1968 LP, Electric Ladyland. We listened to acoustic demos and alternate takes, learned the gear used, recording techniques, and viewed studio photos, including Linda Eastman's photo that Hendrix wanted for the LP cover. Eddie gave a similar talk at the NAMM Mixing Stage with his computer guru Ruben Valle from Waves Inc, Knoxville, TN. Bits info Eddie shared: "Normal studio set-up was 3 Neumann U47 mics right, left, and center, and a Beyerdynamic M160 double ribbon mic for Jimi's vocals and guitar amp. Hendrix color-coded the sound effect he wanted: red for distortion, green for reverb, purple – you know, with specific colors [sounds] on each wall in the recording studio. His vocals and guitar bled in so I used my delay on it and turned off the pre-delay on the Abbey Road EMI plate/plug-in. A 4:1 compression is best for guitar, bass, drum, and vocals. Jimi and I rehearsed a lot, so the 15-minute song, "Voodoo Chile" was recorded in two live takes with the whole band, no overdubs."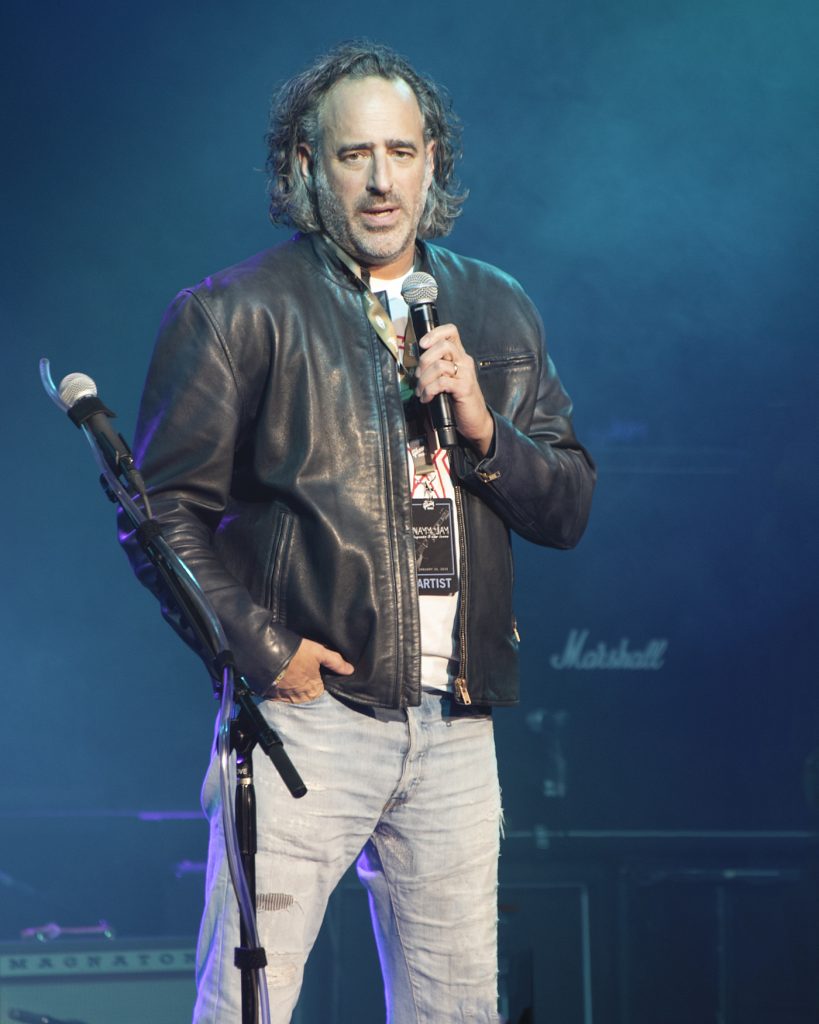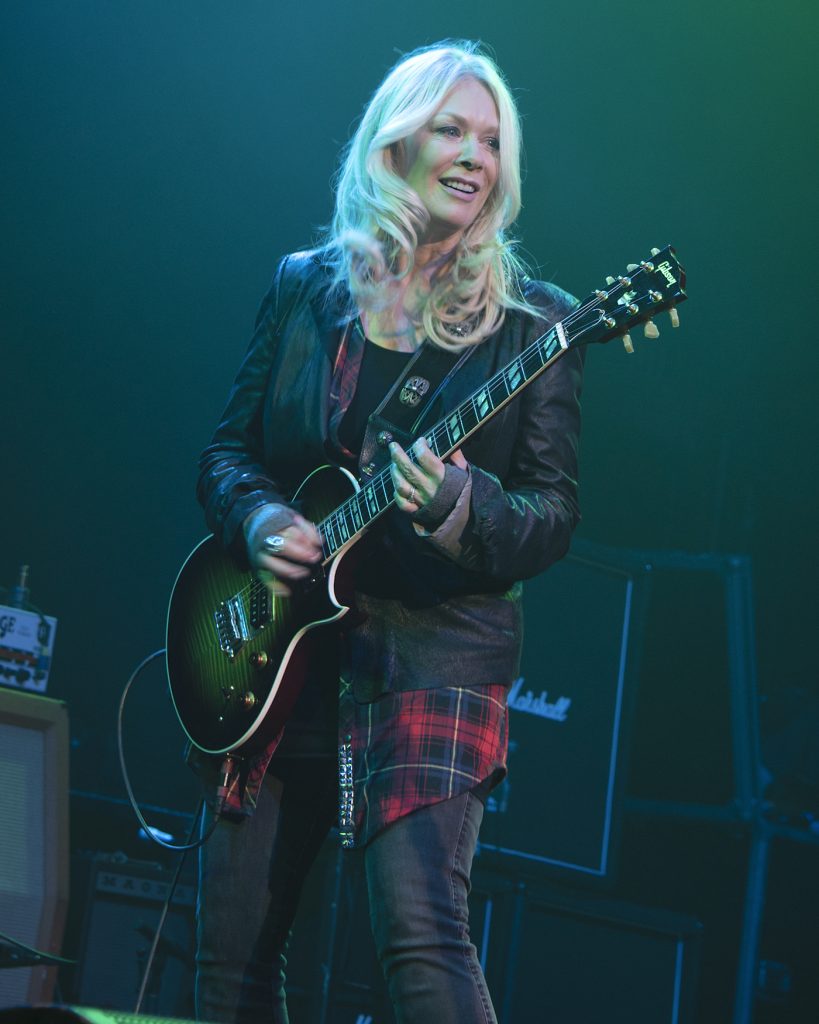 Asked about the intention of Hendrix's music a few times, Kramer avoided it, so Hardgroove ended with the famous Hendrix quote to the question – "What do you call your music?" Hendrix replied, "We don't want to be classed in any category, if it must have a tag, I'd like it to be called 'Free Feeling.' It's a mixture of rock, freak-out, blues and rave music." [November 25, 1966 Press Conference at the Bag O'Nails Club, London as reported in the Record Mirror by Peter Jones, December 10, 1966].
After a no-show 2018, Gibson Brands [Gibson, Epiphone, Kramer, Steinberger, Cerwin Vega, KRK Systems, and Stanton] were literally everywhere at NAMM, orchestrated by their new CEO James "JC" Curleigh (former Levi's CEO) and Chief Merchant Officer Cesar Gueikian. JC said, "The future of Gibson will see a much more holistic, integrated approach to working with our artists. When I came on board three months ago, the team asked to go NAMM, I said, only if we are ready, we're going to show up and show the world we are going to be true to who we really are. For 125 years Gibson has been famous for shaping, creating, and owning sound for every genre and gender in music, and we want to be synonymous with shaping, creating, and owning sound for the future in all our brands. Epiphone guitars, originating in 1873, are some of the highest-quality guitars in the world for the price, with players like Paul McCartney, Bob Dylan, and John Lennon."  With that and more, they announced a Chuck Berry's ES-350T based on x-raying the original with Berry's son and grandson; the Chris Cornell Tribute Model ES-335 guitar with aged Lollartron humbucking pickups, clear no number Top Hat knobs, Olive Drab Satin finish, Mother-of-Pearl Chris Cornell signature peghead inlay, and a portion of sales to charities in his name; the Epiphone Limited Edition Jared James Nichols 'Old Glory' Les Paul Custom; a Ltd. Ed. Peter Frampton "1964" Texan Premium Outfit Epiphone; a Ltd. Ed. Slash Firebird; and a Ltd. Ed. Joe Bonamassa ES-355 Outfit. Gibson brought in every famed musician using the brand and signed on new ones Wednesday before the show opened. They had VIP meets, performances, Q & A's and a daily guitar raffle at their booth. A nod to Gibson PR who personally invited me to their private soirée at the City National Grove Anaheim for a two-hour concert by musicians playing Gibson guitars: Billy Gibbons (ZZ Top), Nancy Wilson (Heart), Peter Frampton, Robby Krieger (The Doors), Emily Wolfe, Black Pistol Fire, Cam, Jared James Nichols, Toby Lee, and Lauren Ruth Ward with house band Jimmy Vivino, Kenny Arnoff, Daryl Jones, and Jeff Young. The purpose was clear: to showcase the brand with music's royalty, thank loyals, and add new buyers.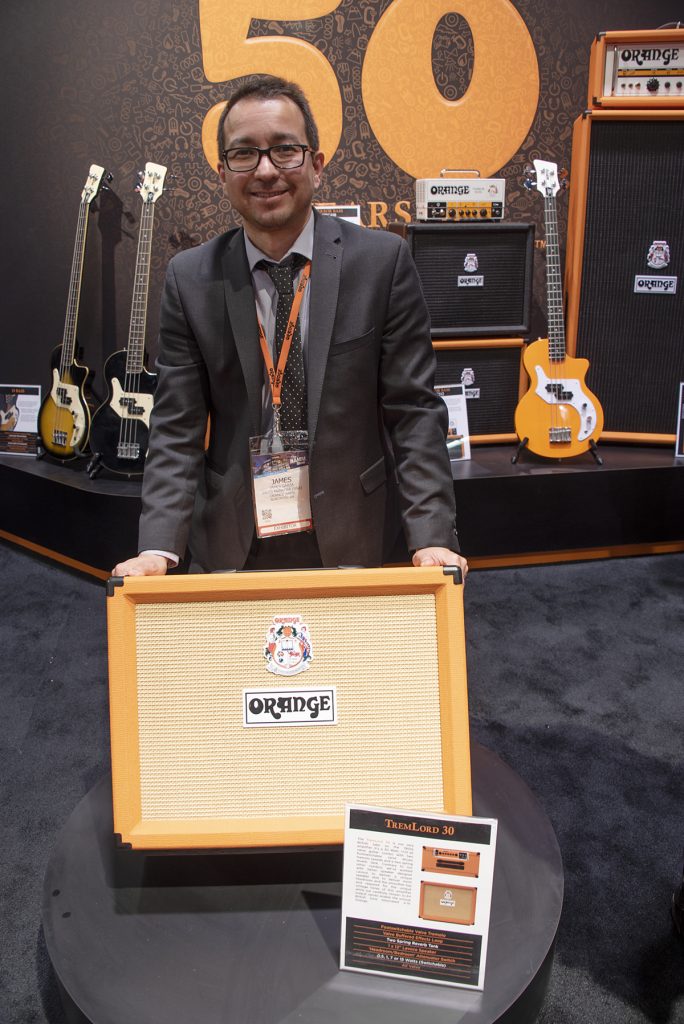 Jackson Guitars righteously held their own, even with a reduced-size booth and the U.S.-made custom models removed prior to the show. Jackson Artists David Ellefson (Megadeath), Phil Collen (Def Leppard), Marty Friedman, and Chris Broderick were around for autographs. Keynote at the booth was their Master Luthier of 40 years Mike Shannon, the guitar-maker god, seen with metal musicians waiting in line for his autograph on their axe. Notes from my one-on-one interview with Shannon: "I've been in every department and finally put together a Master Builder final assembly in my area. I leave the playing to the pros! One of my specialties is shaping the necks, I've done thousands. The rounder the fingerboard, the less string bend before it tops out on the other frets, so we use a conical compound fret board radius, usually a 12-inch radius at the nut to a 16 at the butt. Some artists like Chris Broderick want 12 inch all the way down. There are five pieces of wood to construct a basic neck through and we use a two-way expanding truss rod. To get the neck right, make sure the wood is dried correctly, and do the construction process used in the right order. There's a lot of luthiers out there, when you begin it will be hard on you, don't give up, get the experience, and remember safety!"
Guitar hero Jimmy Page asked Fender's Custom Shop to recreate his 1959 telecaster Jeff Beck gave him in 1966. Page added first round mirrors to it, only to replace them by painting a Japanese dragon on it when he started Led Zeppelin in 1968. Both versions with his signature were sold out. Lesser but similar models are available. Fender also released a Stevie Ray Vaughan Signature Stratocaster with a Jimi Hendrix left-hand vintage tremolo and 3 high-output Custom Shop Hand-Wound Texas Special™ pickups, and a string of other Fender American series models.
Lowden Guitars of Ireland launched Ed Sheeran acoustic guitar models. Kurzweil debuted its KA-70 and KA-120 digital pianos with piano-touch keys, four stereo speakers, over 600 factory preset programs, 230 auto-accompaniment styles, and 128 voice polyphony and their KP150/KP300X lightweight portable arranger-velocity-sensitive synth-action keyboards – a long time due since the 1985 K250s.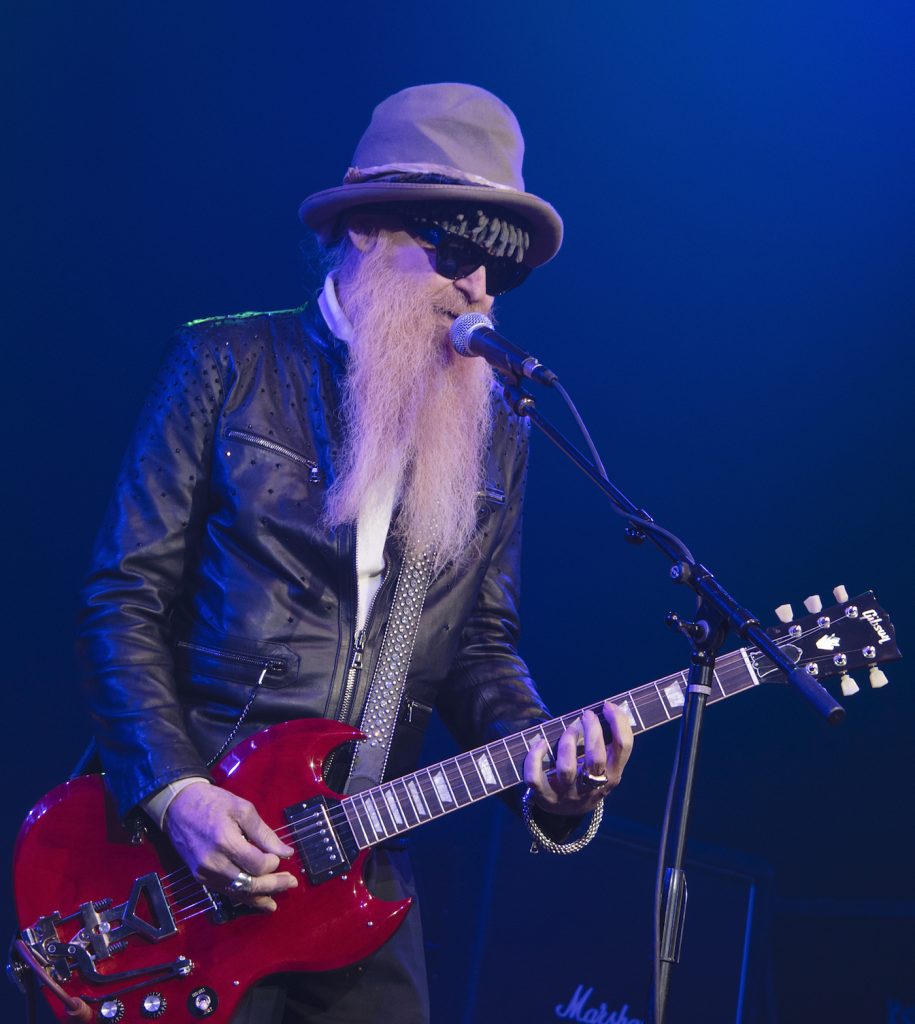 Performances: Carly Jo Jackson guitar songstress with her producer Chris Pelonis on harmonica and Santa Barbara's Ethan Harb on cajon (reviewed MJ 24/34 Aug 2018). Carly Jo signed on with Gibson at NAMM who matched her blue hair with a guitar. Greg Marra (Plenty Heavy) with his own custom Sully Raven guitar demo'ed for Wampler Pedals with Nashville's Jonathan Szetela. GruvGear's kid musicians at their booth, the youngest was four-year-old Los Angeles born Justin "LJ" Wilson II playing a 14-minute improv with Justin Raines, a three-time Grammy award winning bassist, drummer Aaron Stix Smith (26) and Robert "Bubby" Lewis (34) on bass. Steve Postel jammed with Jeff Pevar (Solvang) at Cordial Cables. Also, the Marine Corps Band of San Diego; Black Violin; Elle King; the Butte Strong Choir of kids who lost their homes in the fire; theYamaha All-Star Concert with Jon McLaughlin, Loren Allred, Jonathan Butler, Sarah McLachlan, and James Taylor; and the 4th Annual Ronnie Montrose Remembered concert spearheaded by Keith St John with George Lynch, Derek St. Holmes, Jason Harless, TRACII GUNS, Doug Aldrich, Frank Hannon, Mitch Perry, Mick Mahan, Sean McNabb, Marc Bonilla, and Jimmy Paxson.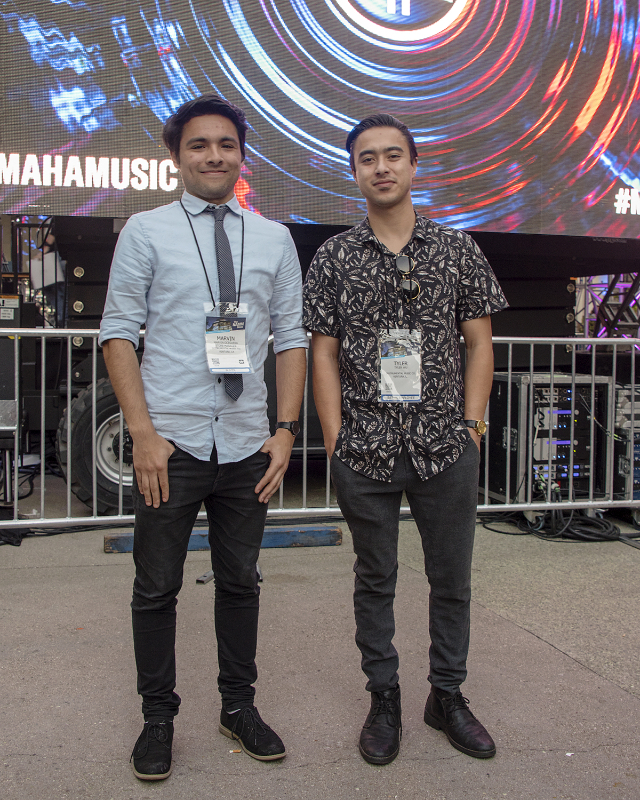 Locals: John Mooy with a Gene Autry Gibson guitar; Alastair Greene demo'ing everything at Seymour Duncan's booth and beyond while Seymour was winding pickups; Instrumental Music Santa Barbara Manager Marvin Oceguera with Tyler Wu sales; James Garza (SYV) USA Sales Manager Orange Amps plugging the new TremLord 30 amp andanalog-no-ear-fatigue The Pedal Baby 100 tube Amp; Christian Pelonis (Stolen Thunder Band), Mix Magazine Editor Tom Kenny and Janis Crowley Western Region Sales Director; Kim Whalen Pelonis from Lost Chord Guitars Solvang; Dishwalla and Rockshop Academy Santa Barbaradrummer George Pendergast; songstress Jamey Geston with mom Connie;andAllora Montecito owner Laura with husband Ron Dinning DDS.
NAMM 2019 Music for Life award went to Nancy Wilson (Heart) presented by NAMM President & CEO Joe Lamond. The Les Paul Innovation Award went to Peter Frampton presented by musician Steve Lukather (Ringo Starr Band). NAMM 2019 Technology Hall of Fame for advancement of audio technology awards included the 1943 Anechoic Chamber (Leo Beranek), the 1957 beyerdynamic M160 double ribbon microphone, the 1964 Bell Labs electret microphone patent (Gerhard Sessler/James West), the 1964 Modular Moog synthesizer (Robert Moog), and more.
The 34th Annual TEC Awards went to: the Neumann U67 microphone, Sennheiser HSP Essential Omni microphone & evolution wireless G4, JBL 3 Series MkII Studio Monitors, the Black Panther movie Sound Production (Marvel & Disney Studios Motion Pictures), Record Production for the LP Colors by Beck (Capitol Records) & Television Sound ProductiontoGame of Thrones (HBO/Warner Bros). The Parnelli 2019 Lifetime Achievement Award to Chris Adamson (tour manager of Pink Floyd, Tom Petty and The Heartbreakers, Aerosmith, and Stevie Wonder). She Rocks 2019 Awards went to Macy Gray, Lisa Loeb, Nita Strauss, Erika Ender, Samantha Pink, and Terri Winston.
You might also be interested in...