Dance Beyond Description as Joffrey Returns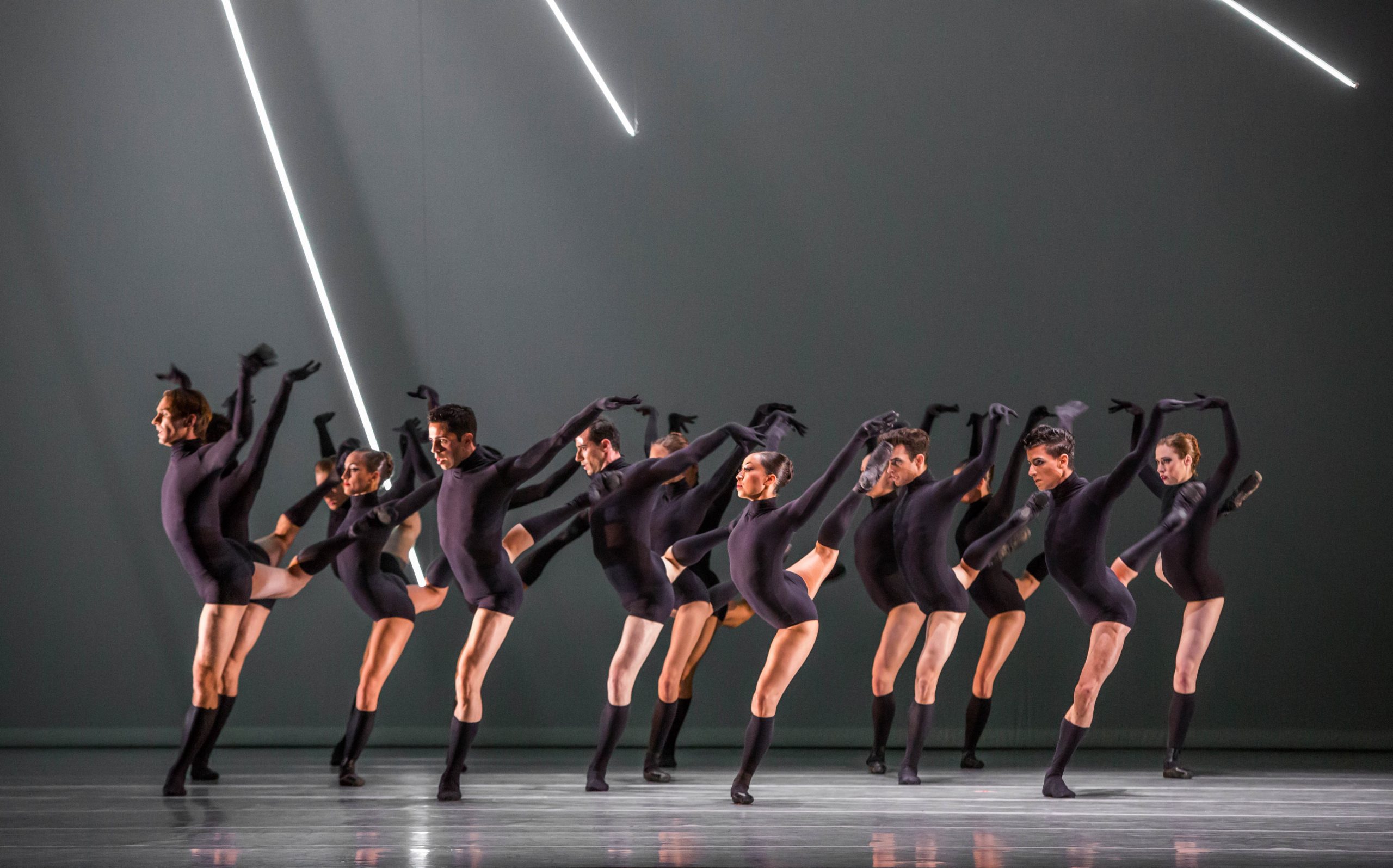 Local dance lovers are in for a treat this week when the Joffrey Ballet, the veteran company considered among America's elite, returns to the Granada for the first time in more than half a decade for two different programs spanning seven works. That's a tall order even for one of the country's most revered troupe of dancers who are classically trained to the highest standards, even more so considering the first performance takes place on Tuesday, March 5, only two days after the Joffrey winds up its world premiere performances of Anna Karenina, following a two-week-plus run of the six-years-in-the-making massive work in its Chicago home and in Minneapolis.
But according to Joffrey's 12-year veteran Artistic Director Ashley Wheater, the effect is more energizing than exhausting.
"The more you perform, the more comfortable you feel," he said over the phone last week. "The stage is really our living room."
The Granada will perhaps turn into our own private parlor when the Joffrey kicks off the two-day residency with George Balanchine's "The Four Temperaments" followed byworks by Nicolas Blanc ("Beyond the Shore"and "Encounter"), Alexander Ekman ("Joy"), Justin Peck("In Creases") and Annabelle Lopez Ochoa ("Mammatus"), all of which build upon, extrapolate, and/or intentionally depart from the master's oeuvre.
"'The Four Temperaments'was done in the '40s but it's still a masterpiece of abstract dance today," Wheater said. "It's an important work, one of his more abstract ones that breaks away from the classical idiom while using it as its foundation. That influence runs through the entire program, which is about people being daring in what they create. Balancing Balanchine against people like Nicolas Blanc, Annabelle Lopez Ochoa, or Alexander Ekman – all of whose works were created for the Joffrey – speaks to the boldness of pushing the boundaries."
Ochoa's piece employs the company's physicality while Blanc's evokes its beauty and thoughtfulness, with the full programs adhering to founder Robert Joffrey's love for eclecticism, said Wheater, whose career includes a stint as a principal dancer with the company in the 1980s. "What we're doing now is a continuation of that mission. It's important to keep his ideas alive, even while we're pushing against the edge."
Blurring the boundaries between ballet and modern has become a part of that mission, Wheater said.
"Dance is getting hybridized, just as in theater and opera, and we are definitely a big part of that," he said. "Our world is more accepting and experimental in the different disciplines. To combine them can be an incredible experience for the audience. We need to make our work relative to the audiences of today. You'll see a huge body of work over the two nights, and, to me, the company is dancing at an all time high."
(For tickets and information, visit https://artsandlectures.ucsb.edu.)
Such a Cinematic Pleasure: 3Q's with SBJFF's Bernstein
SBIFF ended almost three weeks ago. The Oscars crowned its winners (including the dubious Best Picture in The Green Book) last Sunday. Even UCSB A&L's annual two-day offering of the Best of the BANFF Film Festival will be in the rearview mirror before this issue hits newsstands. But the area's second biggest cinematic confab is still on the horizon, as the revived and revitalized Santa Barbara Jewish Film Festival launches its five-day extravaganza featuring 13 different programs at the New Vic Theater March 6-10.
The fourth edition of SBJFF since its resurrection expands upon its reach across borders and genres and also boasts an increase in world premieres and attendant sessions with filmmakers. Co-chair Mashey Bernstein dished on the new SBJFF developments during intermission at the Center Stage Theater during Monday night's Personal Stories offering from Speaking of Stories, a few minutes before he was to spin his own tale of his father taking him to the movies decades ago. (Visit https://sbjewishfilmfestival.org for details and passes.)
Q. SBIFF just showcased several Israeli films, which you curated, earlier this month. Why do we need the SBJFF?
A. SBIFF has only Israeli movies and only premieres. SBJFF has films from Hungary, Morocco, and Mexico, old movies, silent movies, lots of different programs. It's a very different intent and focus.
The world is so divisive these days, and there's a questioning of putting people into categories. There are issues of assimilation, but what is the value on identifying and focusing on Jewish films?
That's a very important question. The festival reflects a wide variety and viewpoints of Judaism. And this year we're focusing on community – we've reached out to the classical community, the gay community – so that it's not restrictive and narrow. We're really going to work on that in years to come, too. Yes, it's about Jews, but it's really playing on the old commercial for Levy's Bread: You don't have to be Jewish to love the films.
What are you most excited about this year?
We're bringing in a string quintet for the silent film, who will play an original score composed for the event live on stage. There are two people coming from Hungary for the world premiere of their short. There's another short about Margaret Singer, who will be here for the world premiere. She's 97. And our first film from Mexico will be the closing night film. And there are a lot of Q&A's with the directors, which to me is a big part of a film festival. We're giving awards for the second year, which has added a lot of gravitas. It's becoming very successful, and we're thrilled.
Classical Corner
Opera Santa Barbara kicks off 2019 with its first production of Tchaikovsky's lyric opera Eugene Onegin at the Lobero March 1 and 3, the first two dates coinciding with Westmont College's contemporary staging of the Mozart's The Magic Flute, which brings the fairytale story about love's trials into the present day, running March 1, 3 & 5 at the New Vic Theater.
In chamber music, pianist Beatrice Rana, Gramophone's 2017 Young Artist of the Year, makes her Santa Barbara debut with a program featuring works by Chopin, Ravel, and Stravinsky on Sunday, March 3, at Music Academy of the West's Hahn Hall, the same afternoon that multiple competition-winning cellist Zlatomir Fung performs in recital with pianist Janice Carissa at the Beatrice Wood Center for the Arts in Ojai.
Out at UCSB's campus, the music department launches its 10-day winter concert series on Wednesday, March 6, with "The Norm," an enigmatic program from the Ensemble for Contemporary Music featuring works by Charles Ives, Witold Lutosławski, Robert Suderburg, Charles Chaynes, Darius Milhaud, Scott Perry, Claude Debussy, and John Harbison.
You might also be interested in...