Going 'Ape' over makeup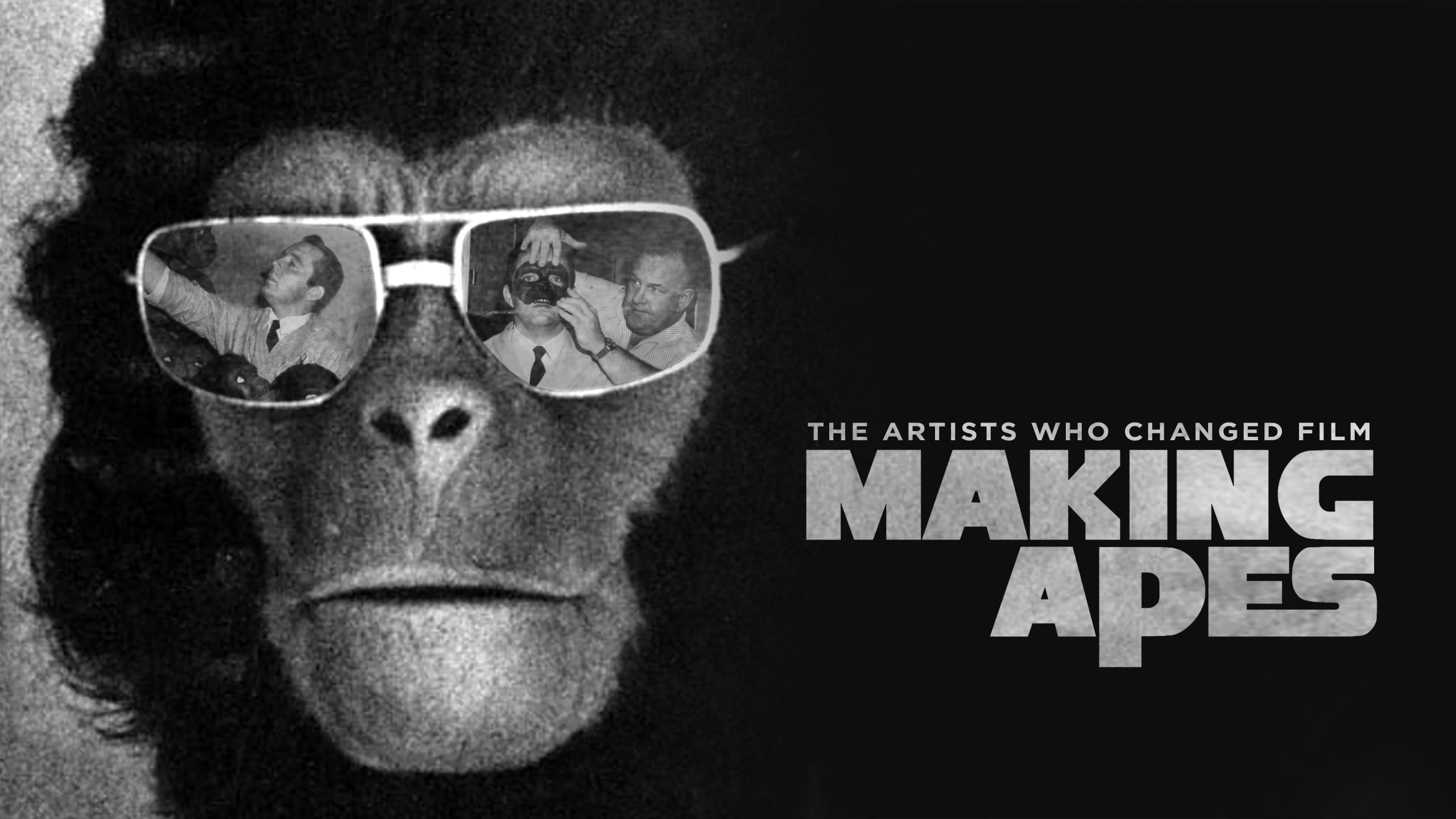 Making Apes: The Artists Who Changed Film has its world premiere on Friday and Saturday at SBIFF under the Santa Barbara Features sidebar only because its director, William Conlin, lives in town. Also the film's co-star, co-writer, and co-producer Thomas R. Burman began working on the piece while he was taking Shelly Lowenkopf's memoir writing at SBCC's Adult Ed.
But truly it's more of a story about Hollywood and the makeup artists who get attention for about one minute every year at the Oscars and work mostly in oblivion otherwise. Makeup in the movies is about much more than lipstick and mascara – indeed the documentary is about how the team behind the original 1968 sci-fi classic Planet of the Apes more or less launched a sea change in how what they do could have a huge impact in creating characters and furthering the storyline. The effect was so revolutionary that the artists received an honorary Academy Award for it, 14 years before there was an actual category, Conlin said.
"I started back in 1966 and worked with all of the old makeup artists from the Golden Age of Hollywood, and they would share all those stories that mesmerized me," explained Burman, who was an apprentice on Apes and whose long career includes more than 250 episodes of Grey's Anatomy, where he was responsible for creating makeup and prosthetic effects for every weird injury, operation, and bodily fluid on the long-running TV show. "They've all passed away and their stories went with them. Now I'm one of those [old guys] and the story I most wanted to tell was about the artists who worked on Planet of the Apes. Just in time, too, as since we started, three of those original artists already passed away."
The doc is not just a trip down memory lane, though, as the film has inspired hundreds of movies that followed over the decades. "The last half century of filmmaking has been shaped by this one moment in history," said Conlin, nothing that last year's Oscar-winner for makeup, Darkest Hour, can trace directs lineage to Apes, as could Best Picture-winner The Shape of Water, whose director is a big fan.
"Nothing had ever been done on that scale before Apes," said Burman, "It changed the way writers thought about character, and gave directors and ability to make stories in a different way."
Conlin agreed, noting: "There are intricacies that allow an actor to shape their performance thru the makeup."
The doc features interviews with dozens of artists and other filmmakers, many of whom will be in attendance for the post-screening Q&As at SBIFF. The most intriguing sequence in the film is a then-and-now bit with Lou Wagner, the last surviving actor from the original Apes film. The young man who took over Burman's studio when he retired not too long ago does most of the work in giving Wagner appropriately aged makeup of the same ape character, using modern techniques. "That was a lot of fun."
But the behind-the-scenes peek is only for this film, Burman said. "If you're not in the business, we hope you never know how we did it. It's magic."
Focus on (Non-SBIFF) Film
UCSB's Script to Screen series reaches its milestone 50th installment with a showing of A Quiet Place, the 2018 John Krasinski-directed film about a family's struggle to survive in post-apocalypse New York City. Screenwriters/executive producers Scott Beck and Bryan Woods discuss their work following the 2 pm screening on Saturday, February 9… Pollock's Beatles Revolutions series continues with I Wanna Hold Your Hand, the 1978 directorial debut from Montecito resident Robert Zemeckis that is set against the backdrop of Beatlemania, when six New Jersey teens are trying see the Beatles at their 1964 performance on the set of The Ed Sullivan Show. Actress Nancy Allen and co-writer Bob Gale (Back to the Future) join moderator Joe Palladino (Film and Media Studies, UCSB) for a discussion following the 7 pm screening on Tuesday, February 12.
Pop Notes
Music Strong, a concert to benefit victims of last year's mass shooting at the Borderline, stars Thousand Oaks area residents Jason Mraz, Colbie Caillat, and Rita Wilson with an all-star band, plus special guest Rick Springfield, at 5 pm on Sunday, February 10, at Fred Kavli Theatre/Scherr Forum Theatre. Honored guests include survivors of the shooting and victims' families, Borderline owner Brian Hynes, Fire Captain Ken Roberts, Thousand Oaks Police Chief Tim Hagel, and other first responders. All proceeds go directly to the victims' families and survivors through the Ventura County Community Foundation…
Former Montecito resident John McEuen, co-founder of the Nitty Gritty Dirt Band and co-creator of the iconic Will the Circle Be Unbroken album, pays tribute to the record with his band the String Wizards (featuring NGDB founding memberLes Thompson on bass, vocals, and bouzouki; NGDB memberJohn Cable on guitar, vocals, and mandolin; and Matt Cartsonis on guitar, vocals, and mandola) in a concert at the Alcazar Theatre on Wednesday, February 13. The multimedia show features archival photographs, film, Circle session photos dating back to 1967, stories, and early NGDB songs, plus music from McEuen's new record, Made in Brooklyn.
SOhO's Bob Marley Birthday Celebration features Soul Majestic and Cornerstone on Friday, February 8… That same evening, Pamela Z, composer/performer and media artist who works primarily with voice, live electronic processing, sampled sound, and video, performs at 8 pm at UCSB's Music Room 1145, and The Lian Ensemble's "Noor, The Path of Light" explores modern connections between Persian music and a variety of other genres at UCSB's MultiCultural Center at 7:30 pm…
You might also be interested in...