Art Scholarships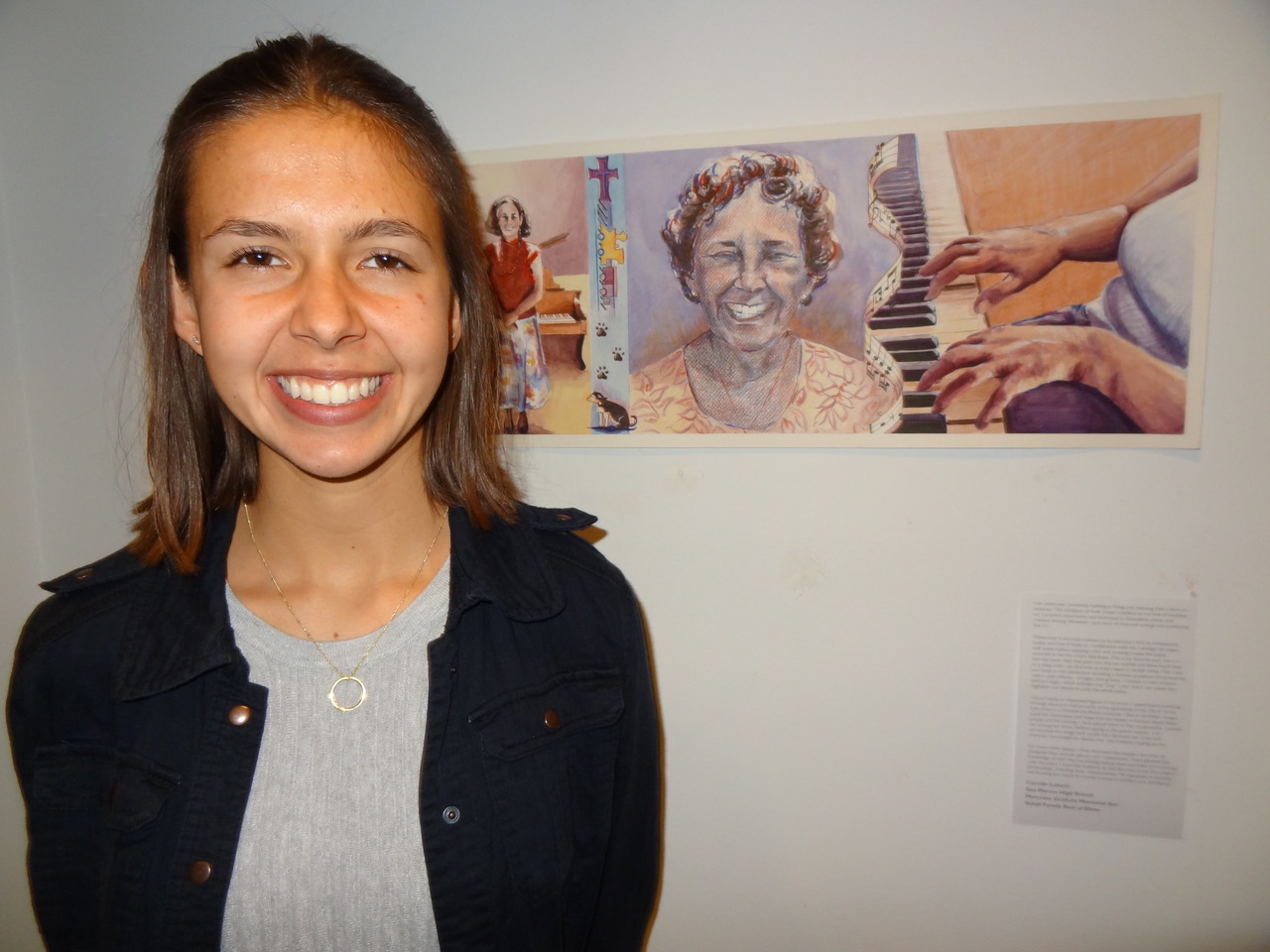 The 40th annual Art Scholarship competition was just given by the Scholarship Foundation of Santa Barbara. According to board chair Don Logan, more than 80 high school seniors applied. Seventy-nine were accepted and 24 named winners. They each received $2,500 and the best of show received an extra $1,000.
The winners were Katherine Benzian, Andrew Bresk, Alejandra Cardona Vega, Ivan Carrera, Trevor English, Gabriel Farhadian, Hanadai Flaih, Avalon Gagnon, Laura Gonzalez Urbano, Sunny Graybill, Alexa Hellman, Eva Kilpper, Skyler Kirschke, Camille Lubach (best of show), Emma MacArthur-Warner, Jazmin Martinez. Athena Masthoff, Kai McCarty, Jesus Navarro, Jenna Peterson, Viviana Torres-Torres, Grace Wenzel, Natalie Williams, and Qichao Xu. The three highly qualified judges were Anthony Askew, Patti Jacquemain, and Wayne McCall.
The exhibition and reception were held in the Santa Barbara Museum of Art with all the students standing proudly by their work. The program was in the auditorium where each winner was introduced and said a few words. Director of Education Patsy Hicks told the students, "I hope to see you artists in our halls and on our walls eventually." Director of programs and evaluation Tosha Lewis and president and CEO Victoria Juarez also spoke. Victoria noted, "Much of their work reveals a remarkable maturity and sureness of technique. Their skill is a testament to the quality of art instruction in local high schools."
Each year the Scholarship Foundation of Santa Barbara is forced to turn away talented applicants due to a lack of funds. You can establish an Art Scholarship Fund in the name of your family or other associates or make a gift of any size to the Fund and it will be combined with others. Call Donor Relations Manager Nicole Jones at (805) 687-6065 if you are interested.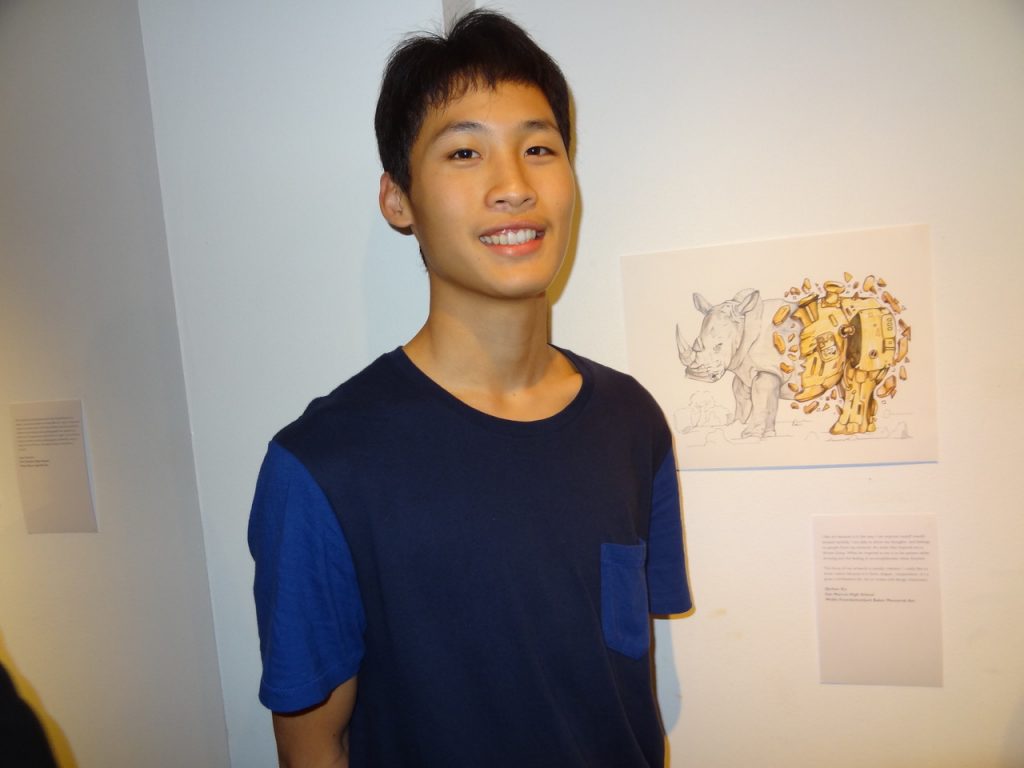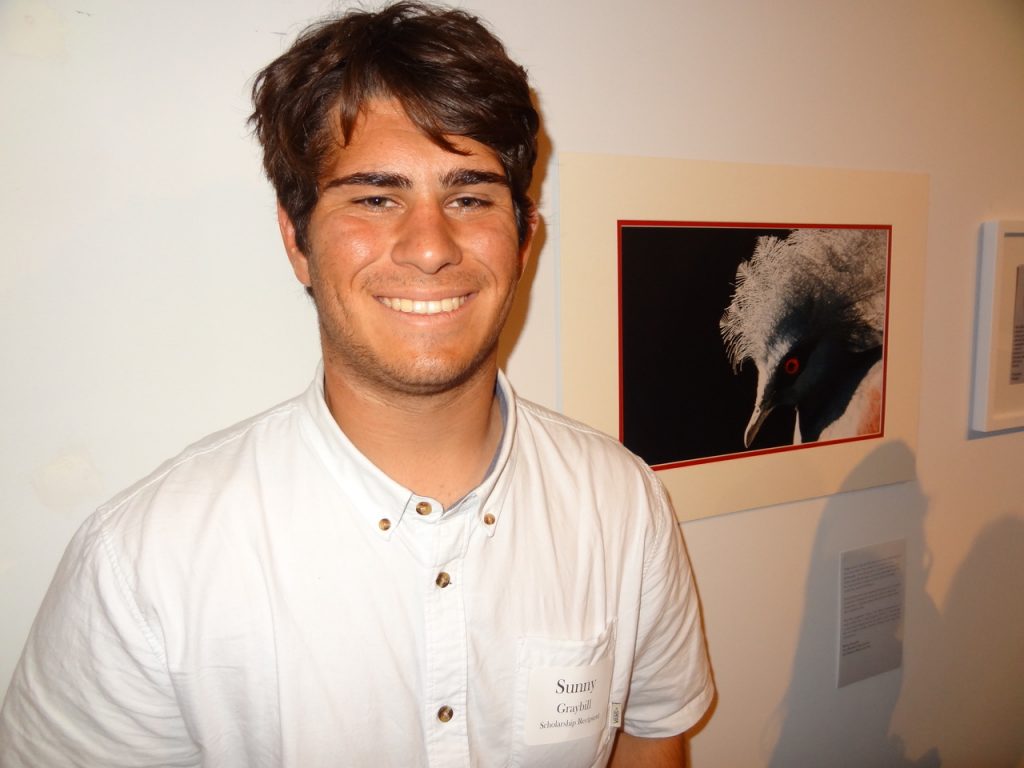 You might also be interested in...