Hey '19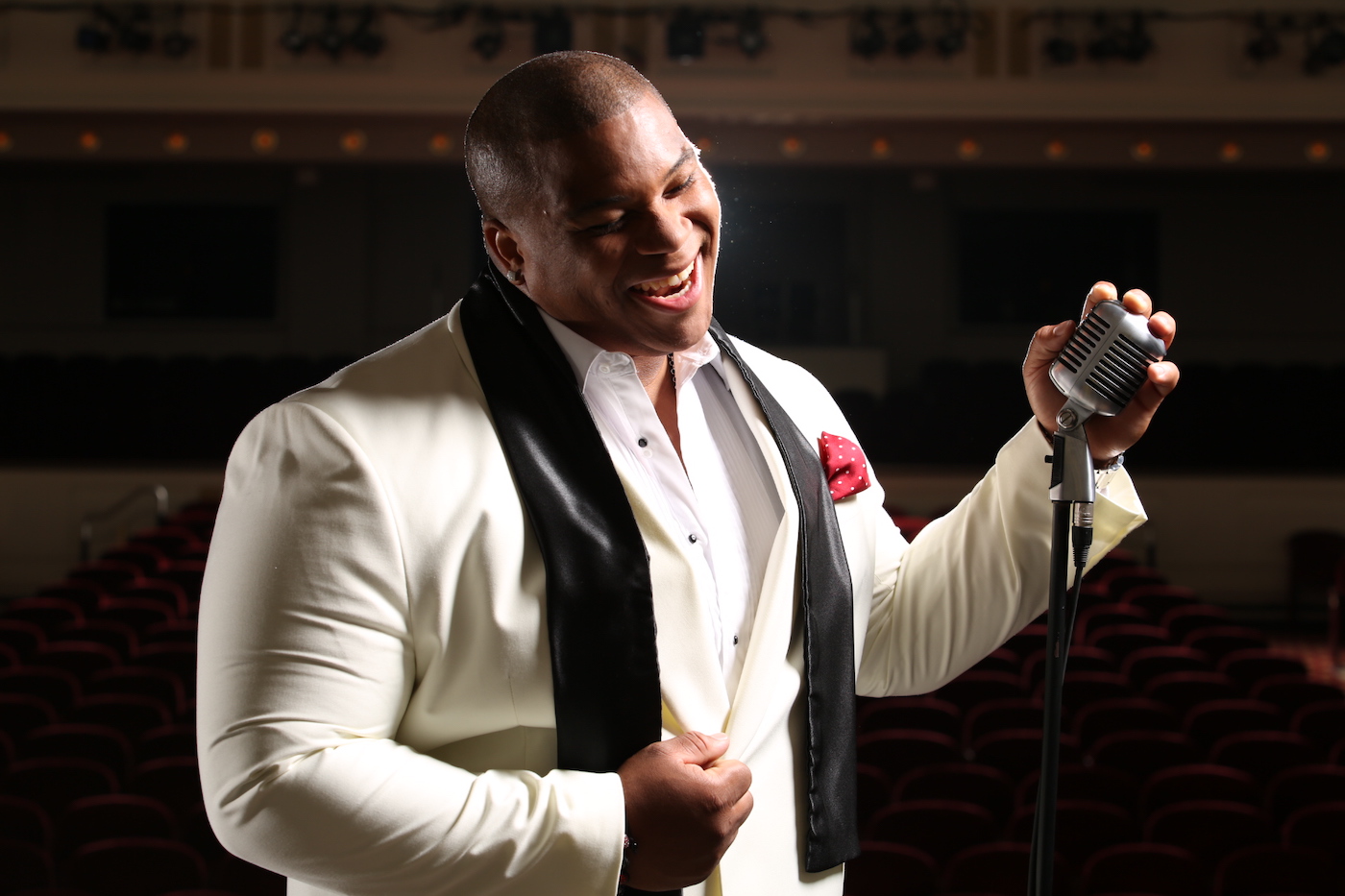 As usual, there are all sorts of options for ringing in the New Year in Santa Barbara, including a brand new event in the increasingly trendy Funk Zone centered around the new Hotel Californian. Just about the entire neighborhood is involved, with events starting at 10 am with the preliminary rounds of the first annual Santa Barbara's Voice Singing Showcase at the Hotel Californian, with divisions for both juniors and adults, and a final showcase competition in the evening. (Advance registration open through Christmas.) Hotel Californian also turns its plaza into a toy Tesla Grand Prix from 10 am to 4 pm when kids can drive the mini cars around the orange traffic cones. A Noon Year's Eve Celebration for families takes place at MOXI at 12 pm, while a Sunset Champagne Sail departs at 3 pm. The Wayfarer Hotel's pool will be surrounded by glamorous cabanas with full bottle service and all the luxurious elements of a year-ending party from 2-7 pm. Expect food, beverage, and other specials and various venues all around the area. Back at the Californian, the hotel's Rooftop Veuve Clicquot Champagne Lounge roars to life at 7 pm with Unlimited Champagne Samples, Petite Dessert, Live Music and more, although festivities move inside at 10 pm due to the city's noise ordinance. More details online at www.facebook.com/FunkZoneNYE/events.
Motor (City) into the New Year: The Santa Barbara Symphony channels Detroit for its annual New Year's Eve Pops show, this year dubbed "Dancing in the Streets: The Music of Motown and More." Perennial guest conductor Bob Bernhardt wields the baton for the festive show featuring free hats and noisemakers to amp up the energy for a string of classic Motown hits made famous by artists like Marvin Gaye, The Four Tops, Martha Reeves, Michael Jackson, Diana Ross, The Temptations, and Stevie Wonder. The program includes new orchestral arrangements of "Ain't No Mountain High Enough," "Reach Out I'll Be There," "Dancing In The Street," "I Heard it Through The Grapevine," "My Girl," and "Superstition," while three guest singers – American Idol finalist Michael Lynche, Broadway veteran Chester Gregory (Berry Gordy in Broadway and touring version of Motown the Musical), and New York City-based vocalist and songwriter Shayna Steele – will provide the vocals for several selections. The 8:30 pm show at the Granada gets out plenty early to make it to a party.
Sudsy Celebration: Just because it's cold out doesn't mean Santa Barbara won't be home to yet another beer bash or wine fest. Brew Year's Eve takes place at the historic Carrillo Rec Center Ballroom. Tickets includes all the beer you can drink from the 10-plus craft breweries, wine from Lucky Dogg Winery (including a sparkling chardonnay), margaritas from Fuego Tequila, Moscow Mules by New City Breweries, and Papa's Pilar Rum Cocktails – eight different bars in all. (Just be aware that the ballroom's sprung floor might actually make the room seem to be bouncing up and down even more than usual when you over imbibe.) Live entertainment includes sets by The New Vibe band and DJ Hecktik, and there's even a cigar rolling demo and photo booth. Tickets are $85 a pop or $150 for two. Info at https://brewyearsevesb.com.
Goin' South in Search of Laughs: Ventura Improv Company has curtailed both its workshops and regular performances since vacating their decades-long original home in The Livery just off Main Street in downtown Ventura last year, although for a time there were weekly performances at Ventura Harbor. But the gang that makes everything up on the spot (kind of like our current president?) are still doing their annual benefit bash on New Year's Eve, when the terrific troupe takes over Rubicon Theatre. The fundraiser and gala features a full funny-as-heck improv show featuring music and lots of audience participation, plus food and dessert buffets, wine, beer, champagne, soda, and sparkling cider in the 8-10:30 pm event. Tickets are $40 adults, $20 children. Visit http://venturaimprov.com/events/2018/12/nye-fundraiser-gala-rubicon-2018… Also, Gabriel Iglesias' special "One Show Fits All" gig at Oxnard Levity Comedy Club, slated for 6:30 pm, has been sold out for months.
Up North: The Boogie Knights and The Spazmatics returning to the Chumash Casino Resort for its annual New Year's Eve Dance Party, teaming up to celebrate the new year by dialing back the clock a few decades for dance dominated sets. The Knights, proclaimed "The greatest disco revival show in the world," cover such '70s disco and funk sensations as Heatwave, K.C. and the Sunshine Band, The Bee Gees, Kool and the Gang, the Village People and Rick James, while The Spazmatics rock the '80s complete with skinny ties, brylcreem hair, and horn-rimmed glasses and the new wave sounds of Duran Duran, Men at Work, The Knack, Thomas Dolby, Men Without Hats, and Devo. Admission to the 9 pm show is free with free Club Indulge membership.
You might also be interested in...