Laura Leyl at the UCSB Middle East Ensemble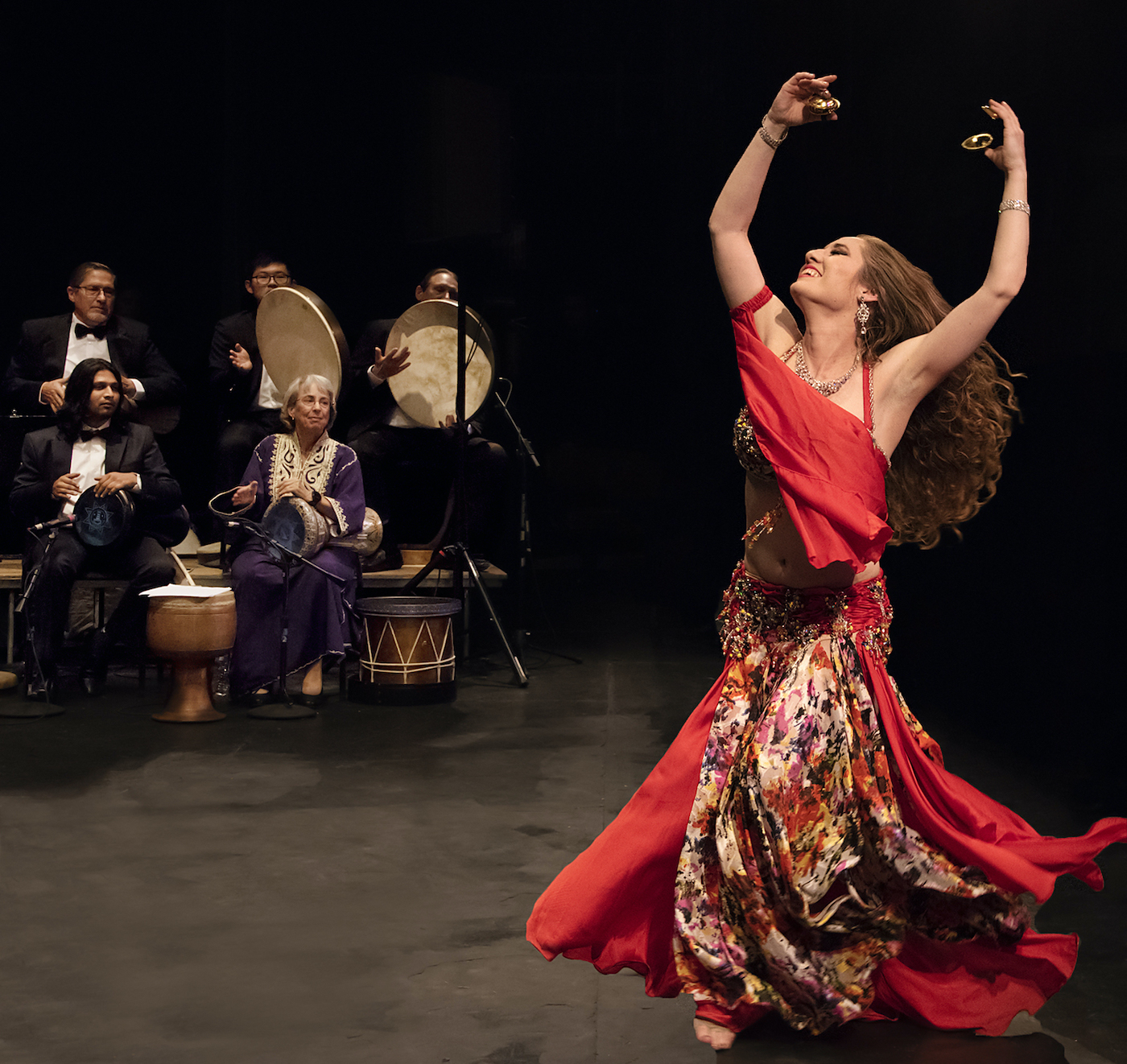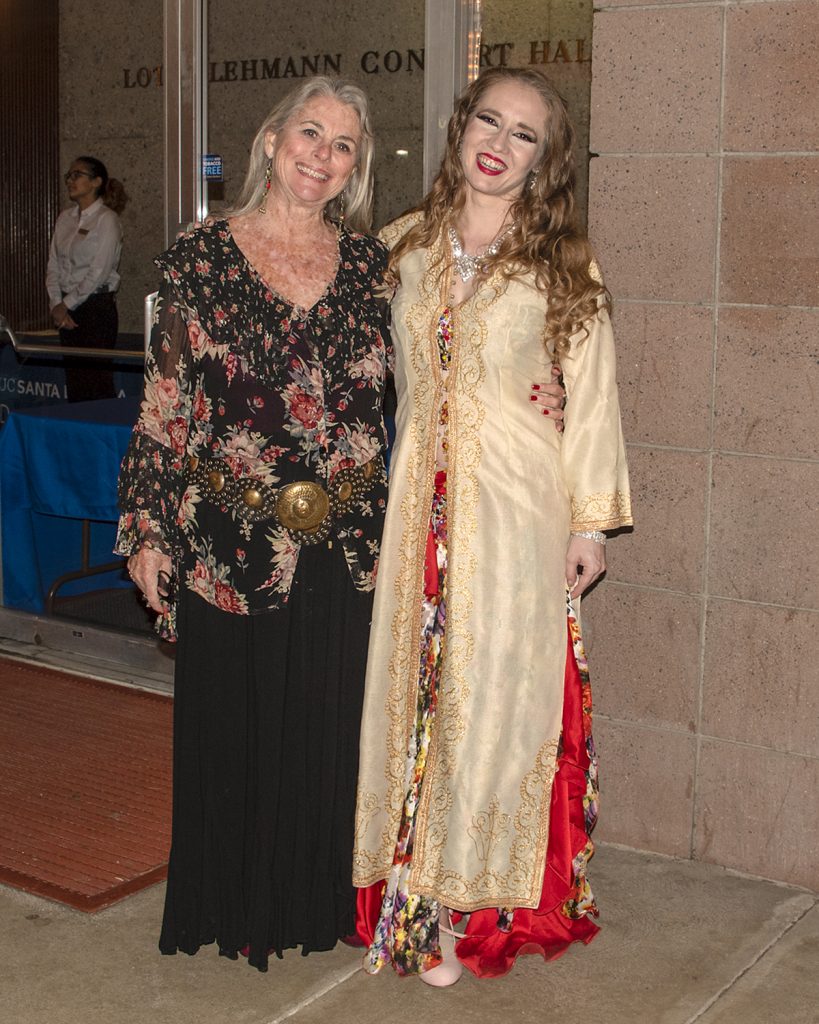 Laura Botzong [Laura Leyl], a professional bellydancerin the Los Angeles area, and protégé of the legendary international dancer Alexandra King, returned to her alma mater, UCSB, on December 1, to perform with the Middle East Ensemble [MEE] Orchestra, un der the direction of Dr. Scott Marcus. No stranger to the stage, she performed in Ms King's prfessional troupe, Seher, through 2010, concluding with performances in Cairo, after which Ms King retired as MEE Artistic Director. Laura continued performing with the new MEE Artistic Director Cris Basimah, an award-winning dancer from Brazil.
Laura's solo MEE performance on December 1 to the classic song, "Raqs Layla," was stellar. She captivated the almost sold out Lotte Lehmann Concert Hall, with fans waiting in line to see her at the intermission. She is a strong, athletic dancer with her ability to seamlessly execute the most difficult and technical dance movements along with level changes from standing to floor work. She floats like a blithe spirit along the stage with a radiant smile. It is clear to her audience she loves what she does and is quite humble about it.
Other key performance notes were by the impeccable MEE musicians: cellist Kira Weiss String Quartet Fellow, Susan Rudnicki Chief Percussionist, Jim Grippo on qanun, Eric Ederer on Lavta,singers Rob Hodges PhD Ethnomusicology, Salem Sam Khattar Lebanese American born in California, Andrea Fishman and Armenian singer Varduhi Sargsyan; and dancers Chris Basimah with Mengya Tao from Shanghai, China and Madeleine Winterich.
You might also be interested in...