Jazz Ensemble Hits High Note at SOhO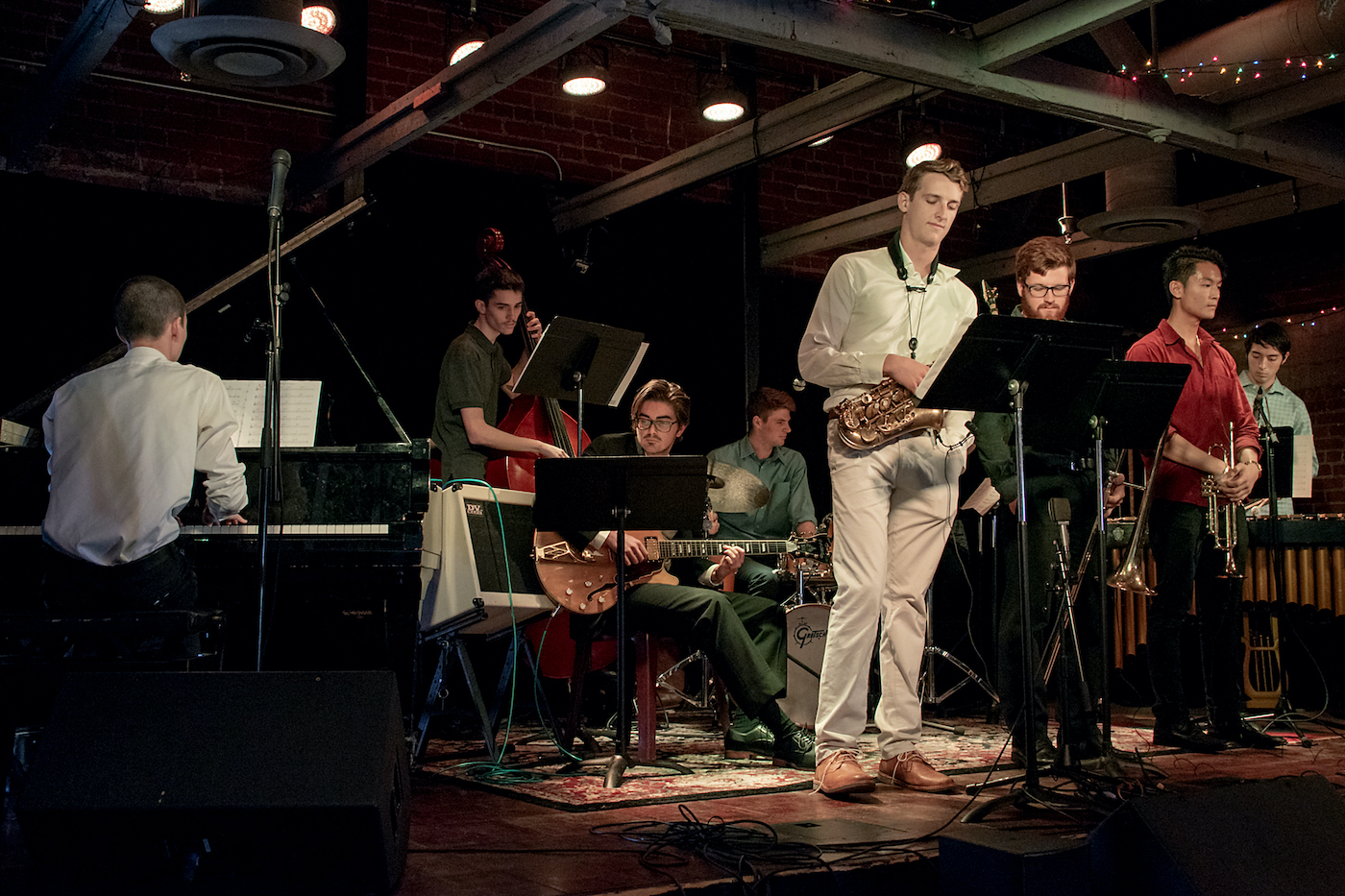 The UCSB Jazz Ensemble combos directed by Dr. Jon Nathan held a three-hour jazz lunch concert at SOhO on Sunday, December 2. The jam was sold out, with standing room only the entire time. Kudos to SOhO for packing the club on a busy Sunday afternoon during the holidays.
The gig started off with the Grad Group of Tanner Cassidy on alto sax, Jon Nathan on drums, Jacob Acousta on bass, Josh Sheltzer on tenor sax, Chris Villarino on guitar, and Sinan Isik on piano, performing five standards including "Boogie Stop Shuffle," and "Grand Central."
The Supersax Ensemble was next, doing various arrangements of the jazz classics, "Confirmation," "Doozy," and "Roc Bottom," but sealed it with "Au Privave" by Charlie Parker. Musicians: Elijah Castro alto sax, Benito Gonzalez alto sax, Justin Surnami tenor sax, Blake Reader tenor sax, Mikey Zhitnitsky baritone sax, Jalaal Ahmad guitar, Aidan Monousos piano, Harry Smidt bass, Aiden LeRoux, and Connor McIntosh on drums.
Next up was the Danny Toomey Combo of Danny on guitar with green nail polish, Nathan Kruse piano, Nathan McCall bass, Charlie Prindle drums, Cole Williams vibraphone, Andrew Zakoor alto sax, Khalil Droubi trombone, and Jalen Choy trumpet. They started with "Nightwalk" [Rick Braun], a technically challenging song for horn. Toomey slid in with a guitar solo on "Invitation" [Bronisław Kaper] and "The Egyptian," both songs made most famous by the irreplaceable Art Blakey and the Jazz Messengers, and now more interesting by his interpretations. Their set ended with a Toomey original titled "Ipanema Contract" where saxist Andrew gave it all he got.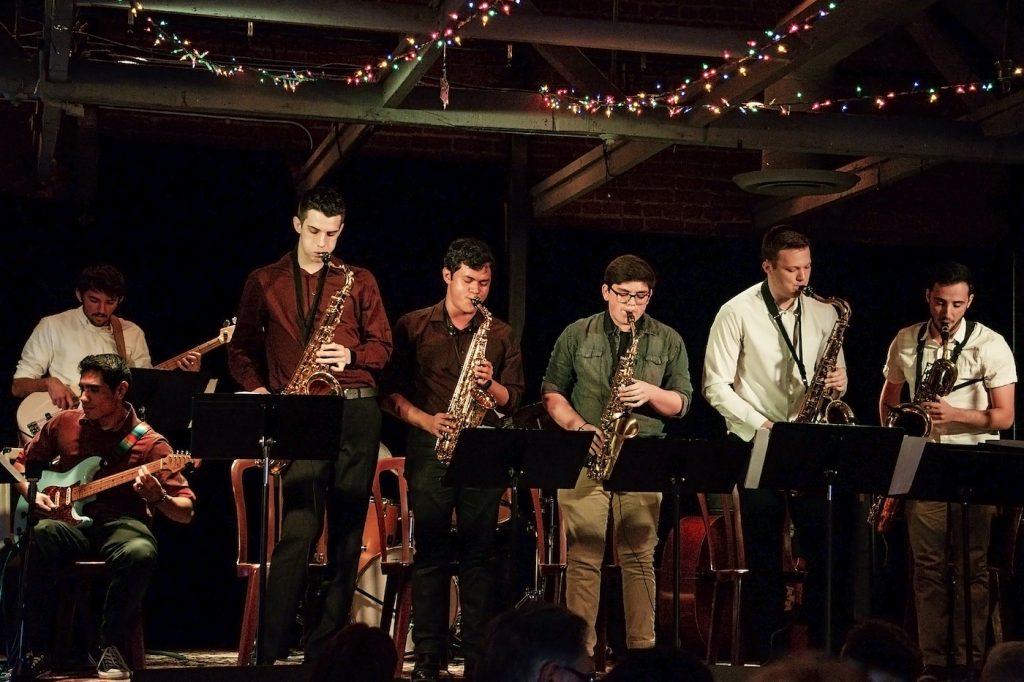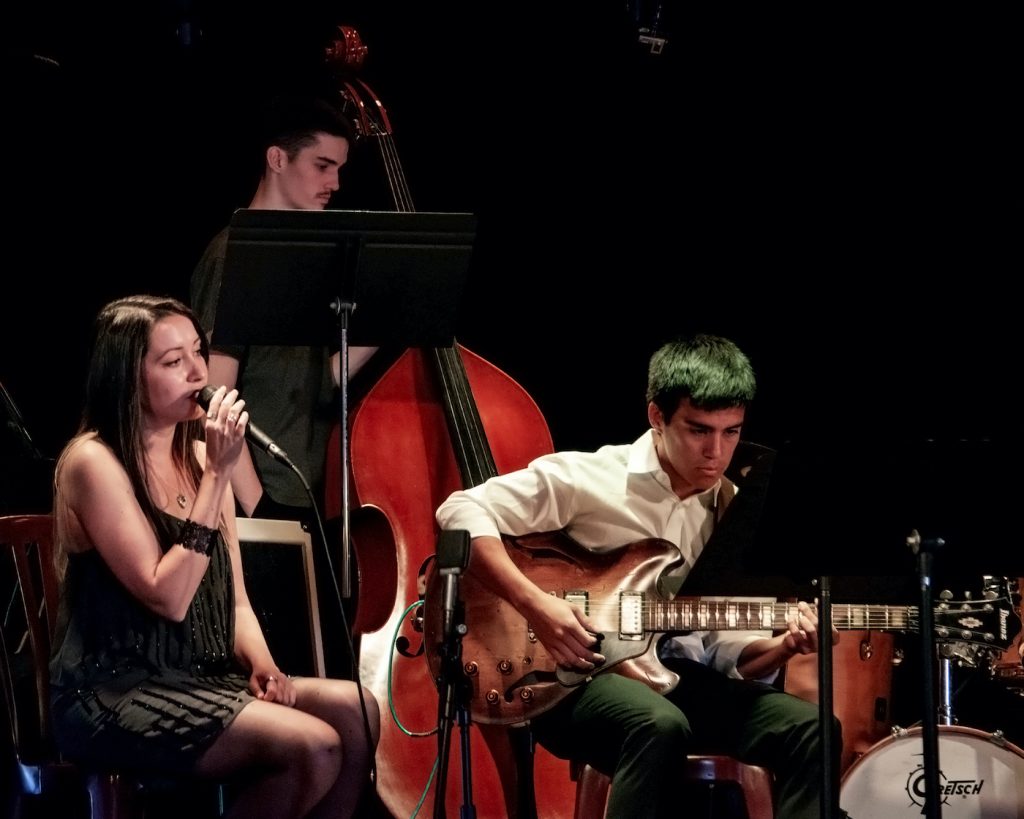 A 13-member big band, loosely called the Paich/Aldcroft band, with Jon conducting performed "Breakfast Wine," "What's Your Story Morning Glory" sung by Kristina Tsanova, "Just by Myself" as arranged by the legendary jazz tenor saxophonist Benny Golson featured Angel on trumpet. The set finale was Charlie Parker's "Anthropologie" ala Art Pepper. Musicians were Ian Kligman clarinet, Max Roberts sax, Blake Reader tenor sax, Mikey Zhitnitsky baritone sax, Joey Sakoi trumpet, Angel Hernandez trumpet, Cecelia Bell trombone, Sriram Ramamurthy trombone, Nick Masuk bass trombone, Chris Villarino guitar, Reno Behnken piano, Nathan McCall bass, Charlie Prindle drums, and Kristina Tsanovavocals.
Three female vocalists then performed: freshman Amy Jiang, graduate student and classical violinist Kristina Tsanovafrom Bulgaria, and everyone's favorite blues singer graduating this year Kennedy Didier. Jiang's attempt at the Chet Baker hit, "I Fall In Love Too Easily," receives a nod. Tsanova with English as her second language and this show her first at jazz, shone a new light on the complex melodies and vocal variations in the song "All God's Chillun' Got Rhythm/Little Willie Leaps" in the key of C, her timing and pitch on point. She followed with a switch in tempo with the haunting "Skylark" in B flat, proving her range. Kennedy did not disappoint jumping in with her a capella – save electric bass by Harry Smidt on "Humdrum Blues," followed by "Old Devil Moon," where she switched tonalities lending a Les Paul era singer style. Chops indeed.
The jam ended with drummer Matt Perko's group with Harry Smidt electric bass, Reno Behnken piano, Selim Karahan alto sax, Sriram Ramamurthy trombone, Kinamee Rhodes trumpet, and Lucas Brooker guitar. Their sound was very flawless and in tune with the music and each other as a band, a clearly well-rehearsed troupe.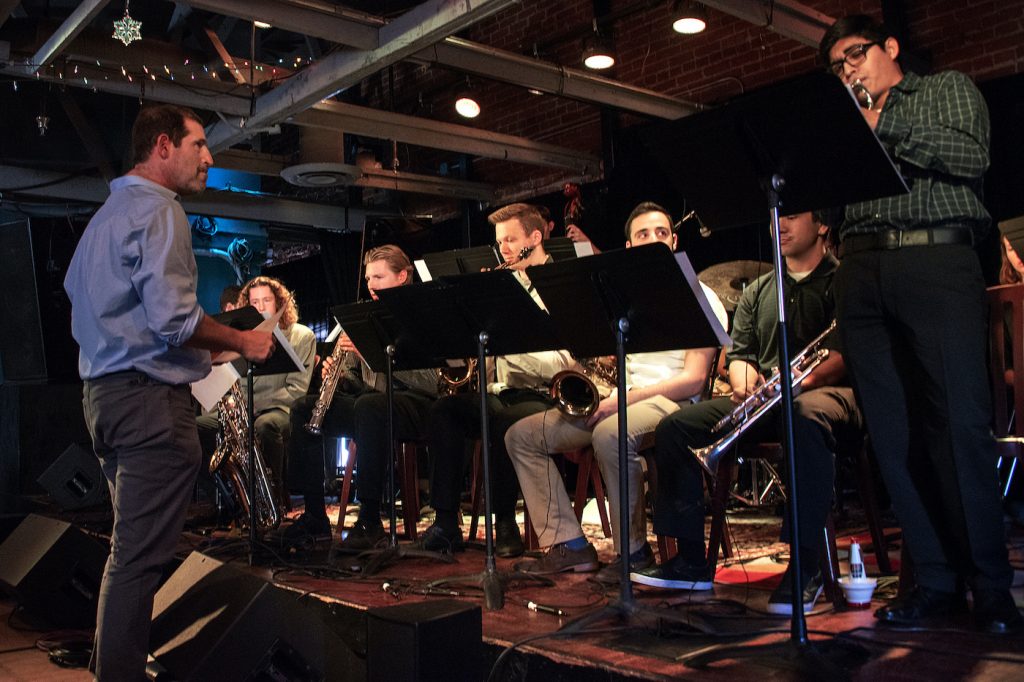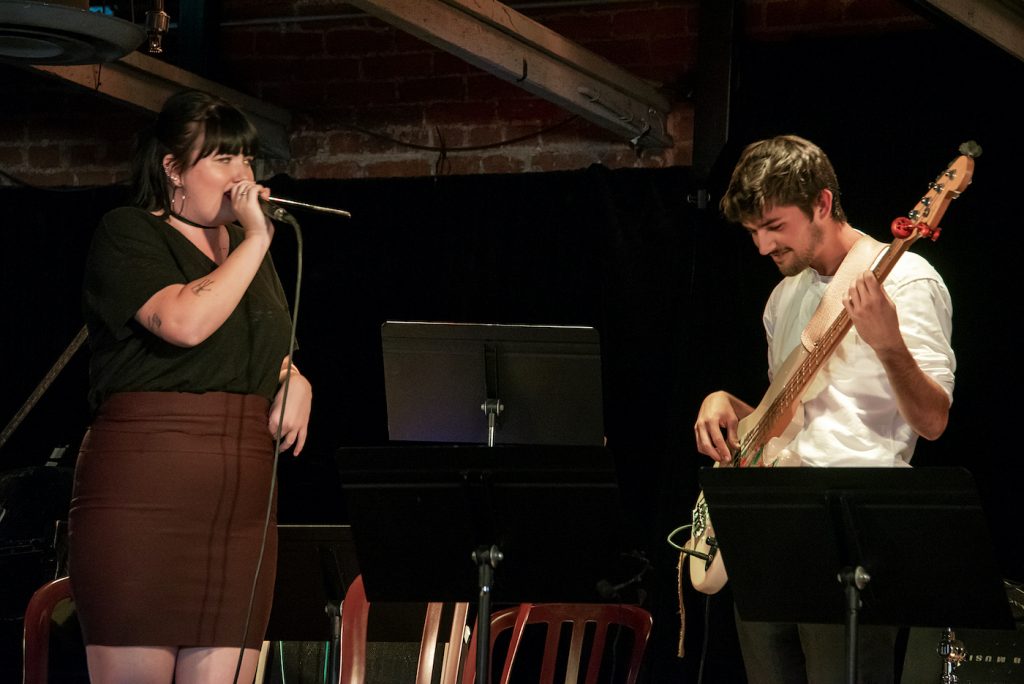 You might also be interested in...