Stravinsky, in Sound and on Stage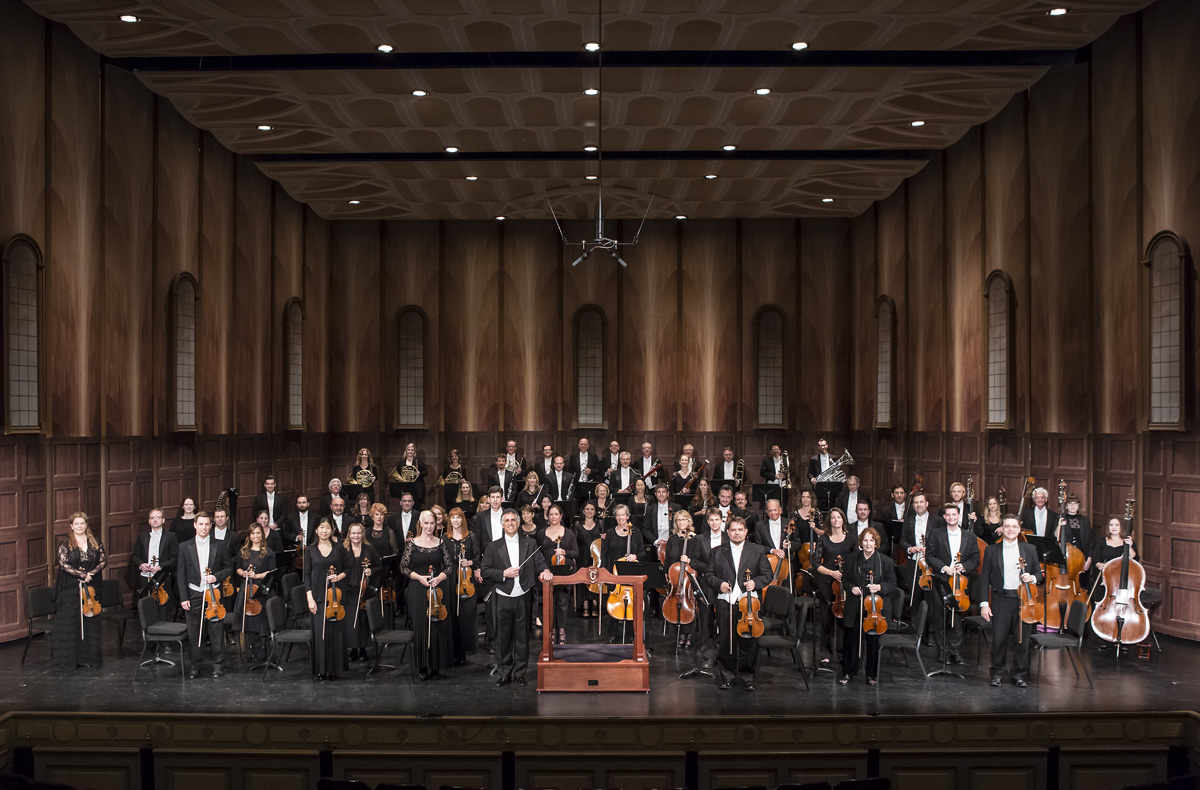 Fresh off a season opening concert of audience-pleasing music by Gershwin and others, the Santa Barbara Symphony next takes on two famously adventurous works by Igor Stravinsky, including his ballet score The Rite of Spring, which had a "scandalous" premiere 105 years ago in Paris, when the bizarre story of pagan sacrifice and the composer's musical innovations mightily tested the patience of the audience.
The symphony is now performing the heavily orchestrated work that changed the course of 20th-century music sans dancers, of course, but on the other hand, the musicians will be teaming with dancers from State Street Ballet, actors from the Ensemble Theatre Company, and Montecito actor Christopher Lloyd as the moderator for the work that takes up the first half of the program, Stravinsky's The Soldier's Tale. The Faustian-story piece that is marking its 100th anniversary has also been influential, with many adaptations on film and elsewhere, including a just released recording voiced by Pink Floyd's Roger Waters as the narrator.
Symphony maestro Nir Kabaretti talked about the concert recently.
Q. What is your experience with The Soldier's Tale?
A. I knew the piece as a teenager when I first saw it in school, but only with the seven- person band and a narrator, no dancers or actors. I have played it several times before in that format. But Stravinsky composed it as a theatrical work which I didn't realize when I was younger. I work a lot in Lausanne, Switzerland, and at the entrance to the opera house is huge sign that says The Soldier's Tale was first performed there in 1918. I was surprised because I didn't understand why it would need an opera house. But Stravinsky really wanted it "to be read, played, and danced," which is written in the score. There are roles for the soldier, and the devil, and smaller roles, with a few dancers doing a tango and a waltz. It's rarely performed as a full production, but we wanted to do it the way Stravinsky envisioned it.
You've collaborated with Ensemble and State Street before. How does this one compare?
We're all working together, the actors and dancers more than the musicians, since you can't change the score. But what we're doing is much more than a concert. Everyone is on stage, the seven musicians, the dancers, the actors, and the dancers, and other figures in the shadows. It's great for us to not be in the pit, but instead all on the same level, sharing the same stage. And the narrator has to hold the plot together. Having Christopher Lloyd is such a luxury – his voice is so impressive.
What are the challenges of doing Rite of Spring with Santa Barbara for the first time?
It's extremely difficult music. Back then they had hundreds or rehearsals before the premiere just to get it together. What Stravinsky did was change the language of music. We used to count only in fours, 4/4, 3/4 or 2/4. But he invented rhythmic patterns nobody had used before, 5/16 or 7/16, one after another. There are five metric changes in one section. But we all grew up with the music, we all listened to recordings or maybe played parts before, so it comes much more naturally to modern musicians. But it is still a challenge for us. There are chords that are almost barbaric sounding that even now are still hard to create, even if they're not revolutionary. And for some audiences, it's still a challenge to hear because it's such an extension of the harmonic language, very different from the major and minor way we were born to hear. It's a very enriching score and great to play.
(Stravinsky's The Soldier's Tale and The Rite of Spring will be performed on Saturday-Sunday, November 17-18, at The Granada Theatre. Call (805) 899-2222 or visit www.granadasb.org.)
Estonian Ecstasy
More than 50 singers and musicians will share the stage when the Estonian Philharmonic Chamber Choir and Tallinn Chamber Orchestra make their Santa Barbara Debut with music by Arvo Pärt and others on Friday, November 16, at UCSB Campbell Hall. The 37-year-old Grammy Award-winning choir, praised for a shimmering quality of sound and enthralling performances that range in repertoire from Gregorian chant and baroque music to 21st-century works, recorded fellow Estonian composer Pärt's Te Deum with the Tallinn Chamber Orchestra, which is celebrating its 25th anniversary this year. Among the foremost interpreters of Estonian composers, the two ensembles will perform Pärt's Adam's Lament, Cantus in Memoriam Benjamin Britten, and Salve Regina, plus works by Carlo Gesualdo, Brett Dean, and Lepo Sumera. 
Chamber Music Concerts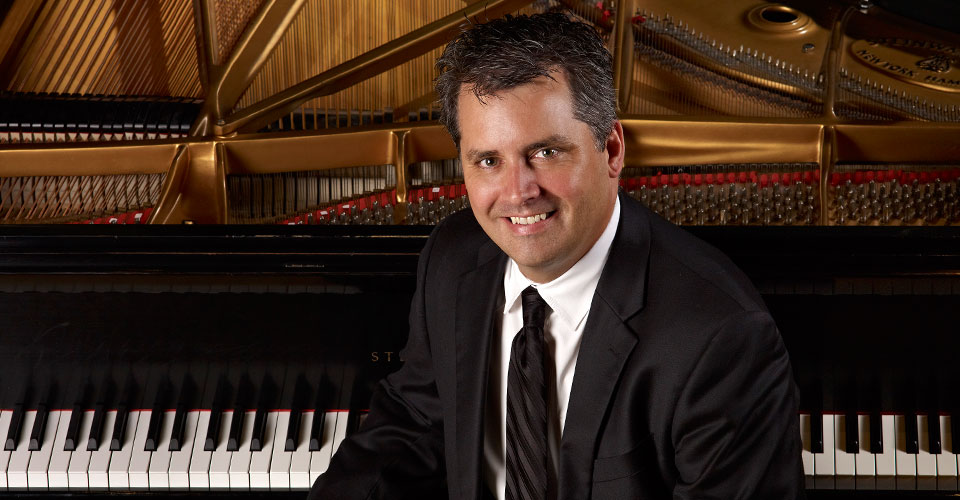 That same Friday night is also when the Santa Ynez Valley Concert Series kicks off its 39th season of chamber music in St. Mark's-in-the-Valley Episcopal Church with a recital by two Camerata Pacifica principal artists. Cellist Ani Aznavoorian and pianist Robert Cassidy perform The Beethoven Cycle Part II, an off-shoot of Cam Pac's current The Beethoven Project that immerses the audience in the emotional complexities and musical brilliance of the composer's complete sonatas and variations for piano and cello. The featured pieces on the November 16 program are sonatas Op 5. No 1, Op. 69, and Op. 102 No 1, plus the 12 Variations from Mozart's Magic Flute. Tickets cost $10 to $20, and the concert is followed by a complimentary reception to meet the artists and enjoy conversation and refreshments. Call (805) 688-7423 or visit www.smitv.org.
Hot on the heels of women being elected to more than 100 seats in the U.S. House of Representatives, works by Amy Beach and Joan Tower, two prominent American female composers working a century apart, comprise the heart of a concert from UCSB flutist Jill Felber and the Nexus String Quartet at 3 pm on Sunday, November 18, in Karl Geiringer Hall on the UCSB campus. Beach's 1916 Theme and Variations for Flute and String Quartet, Op. 80, represents the American Romantic style, while Tower's 2010 work Rising, with its vibrant harmonies and driving rhythms, has secured a place amongst some of the greatest modern chamber works written for flute. The Nexus will also perform Mozart's String Quartet No. 19 in C Major, K. 465 (Dissonance Quartet), written in 1875 as the last of a set of six string quartets inspired by Joseph Haydn's Opus 33 quartets. Admission is free.
Saturday afternoon also brings violinist Chavdar Parashkevov and UCSB pianist Natasha Kislenko together for a Santa Barbara Music Club concert featuring Strauss's Sonata in E-flat Major, Op. 18, and selections from Gershwin's popular Porgy & Bess and Preludes, both arranged by Jascha Heifetz. Admission to the 3 pm concert at First United Methodist Church, 305 East Anapamu Street, is free.
Opera on Film
Next up in the Music Academy of the West's encore presentations of the Met Opera's Live in HD transmissions is Puccini's La Fanciulla del West at 2 pm Sunday, November 18. Soprano Eva-Maria Westbroek sings the role of the gun-slinging heroine in this romantic epic, Puccini's "American" opera based on David Belasco's play The Girl of the Golden West, with tenor Jonas Kaufmann as the outlaw she loves. Baritone Željko Lučić is the vigilante sheriff Jack Rance, while Marco Armiliato conducts this new production, coming 108 years since the opera had its glamorous and highly publicized world premiere at the Met with the composer in the audience.Tickets, details online at https://events.musicacademy.org/whats-on/fanciulla.
You might also be interested in...