Dueling Duos Combine Forces, 50 Years Later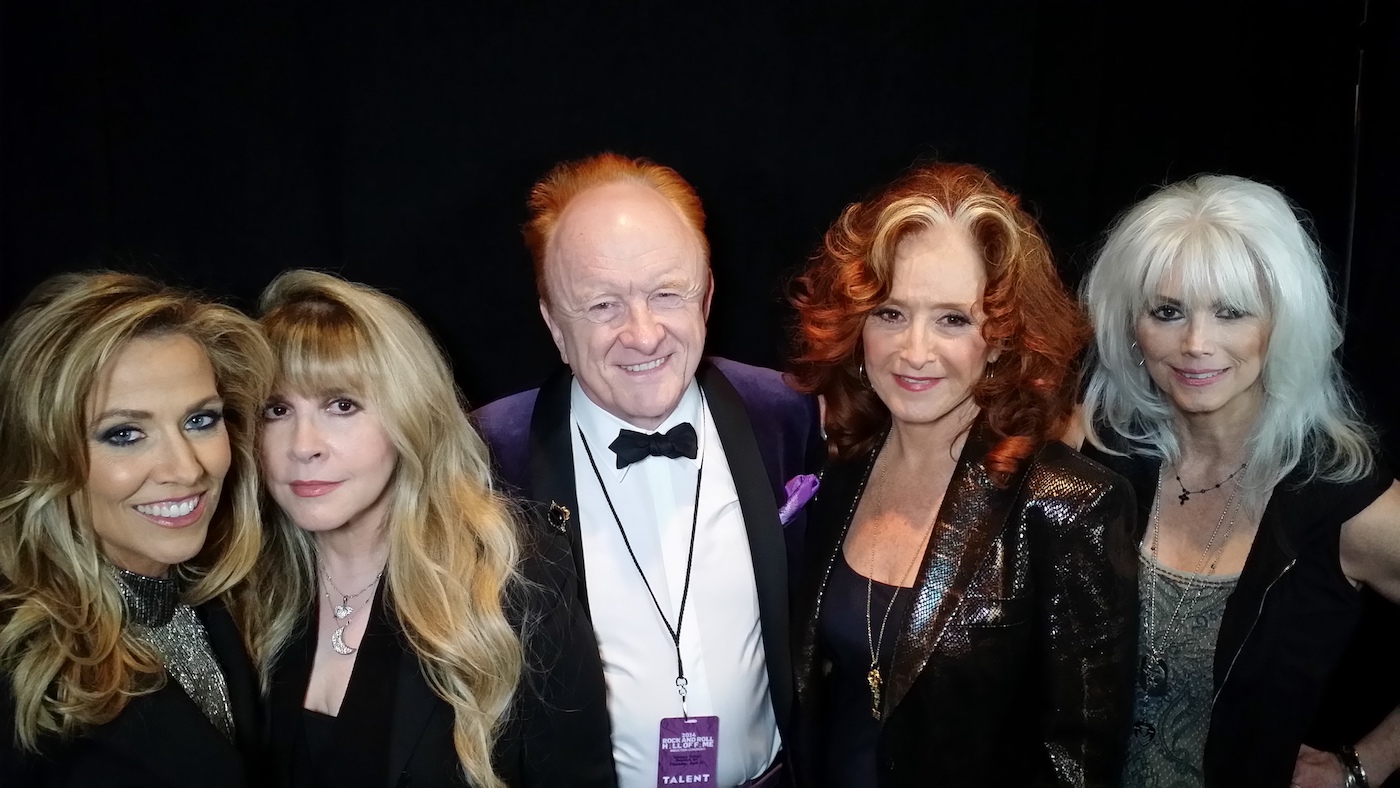 At 18, Peter Asher was a former child actor who was plugging along in London with the folk duo Peter & Gordon, and whose younger sister, Jane, just happened to be dating a fellow named Paul McCartney. In fact, the "cute" Beatle was living in the Asher family home when Peter & Gordon got signed two years later and needed a catchy song to release as a single. Asher asked about one of McCartney's unfinished numbers, "World Without Love," which was never completed because John Lennon didn't think it was right for The Beatles. The song went on to be a worldwide chart topping hit and made Peter & Gordon part of the burgeoning British Invasion of the early-mid 1960s.
Asher's story about how McCartney wrote the bridge and an extra verse in less than an hour – and how he's got his secretly stashed-away McCartney's original handwritten music and lyrics for his "rainy day fund" – is one of the more charming tales Asher shares in concert these days, including a gig last summer at SOhO, where he was supported by the great guitarist Albert Lee.
He's joking, of course, because Asher hasn't got any money problems, not with the tens of millions of dollars he's earned over a half-century-plus career in the music business. After Peter and Gordon disbanded in 1968, Asher took over the A&R department at The Beatles' Apple Records label, where he signed the then-unknown James Taylor and agreed to produce the singer-songwriter's debut solo album. Even though the record bombed, Asher was so enamored with Taylor's artistry that he quit the Apple job to become Taylor's manager, along the way also producing some of the singer's hit recordings from 1970-85, including Sweet Baby James, Mud Slide Slim, and the Blue Horizon and Flag. He also managed Linda Ronstadt in her early years and helmed a bunch of her early LPs, including Heart Like a Wheel, Simple Dreams, Living in the USA and Cry Like a Rainstorm, Howl Like the Wind.
Among the other artists he has produced albums with over the years are Cher, 10,000 Maniacs, Neil Diamond, Robin Williams, Diana Ross, and Steve Martin, to name a few, while expanding that list to singles and tribute cuts adds Elton John, Paul Jones, Dixie Chicks, Julia Fordham, and newer stars such as Ed Sheeran and Esperanza Spaulding to the mix. Then there are TV specials, movie soundtracks – the list goes on and on. And that's not even mentioning that the look of the title character in Mike Meyers's Austin Power movies was based on Asher's nerdy appearance back in the era.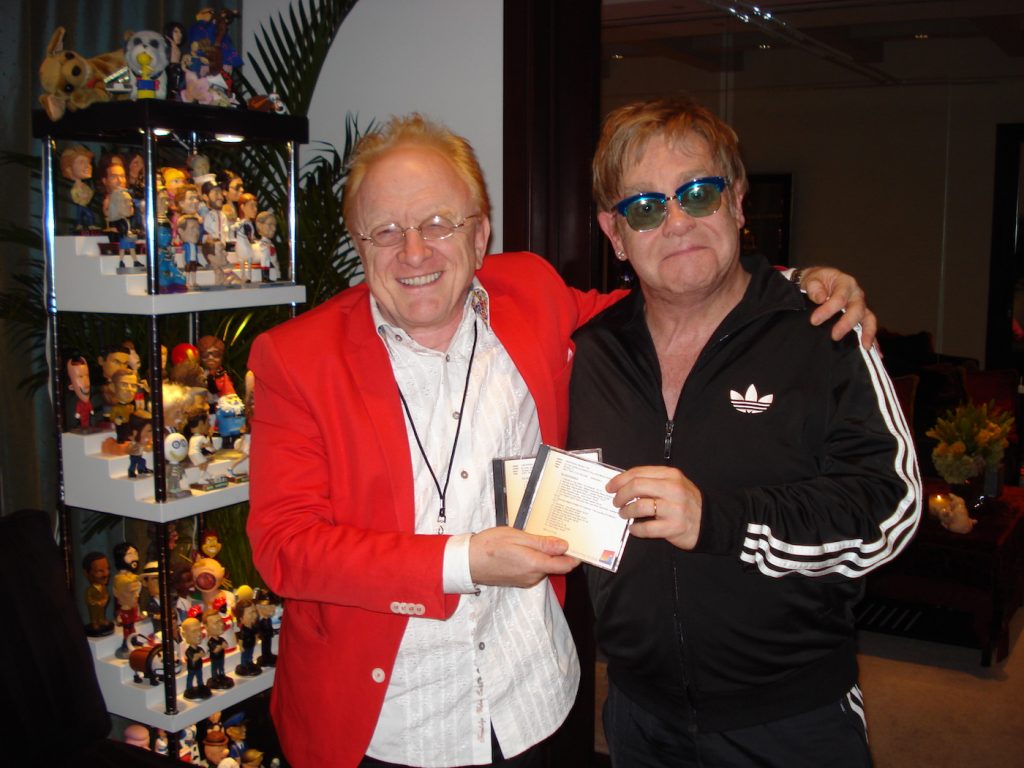 Now, we can add another performing two-some to the credits, a mash-up of Peter & Gordon and Chad & Jeremy, the other British Invasion duo who scored 1960s hits with "Distant Shores," "Yesterday's Gone," "Willow Weep For Me," "Before and After," and "A Summer Song" around the same time Peter & Gordon were soaring up the charts with "I Go To Pieces," "I Don't Want To See You Again," "Lady Godiva," and others. With Gordon Waller having passed away almost a decade ago, and Chad Stewart deciding just recently to retire from the road, the time seemed right for the two former rivals to team up.
So Asher and Jeremy Clyde, who also has had an acting career, are heading out on the road as a duo, playing both slate of hits and more, and sharing memories from decades in the public eye. Asher talked about the project and more earlier this week prior to their concert at the Lobero Theatre this Sunday, November 11.
Q. You are crossing paths with your fellow British Invasion mates. Is that something you're excited about?
A. Oh, sure. We knew them back in London, we were on the same circuits. In fact, they were doing a lunchtime bar gig and left after they got signed by a label before we did, and they recommended us to take it over. A year later, we both had big hits and were touring America! For some reason, they didn't have hits back home in England like we did, but we were neck and neck in the states. In a way we were rivals; that's why it's so funny that we're working together now. But as Jeremy puts it, once Gordon died (a decade ago) and Chad retired last year, it just seemed inevitable: twice the hits, twice the stories! You know, people used to get us confused back in the '60s and compliment us on each other's TV appearances and such. So now that we perform as Peter & Jeremy, I'm sure they'll never get it straightened out.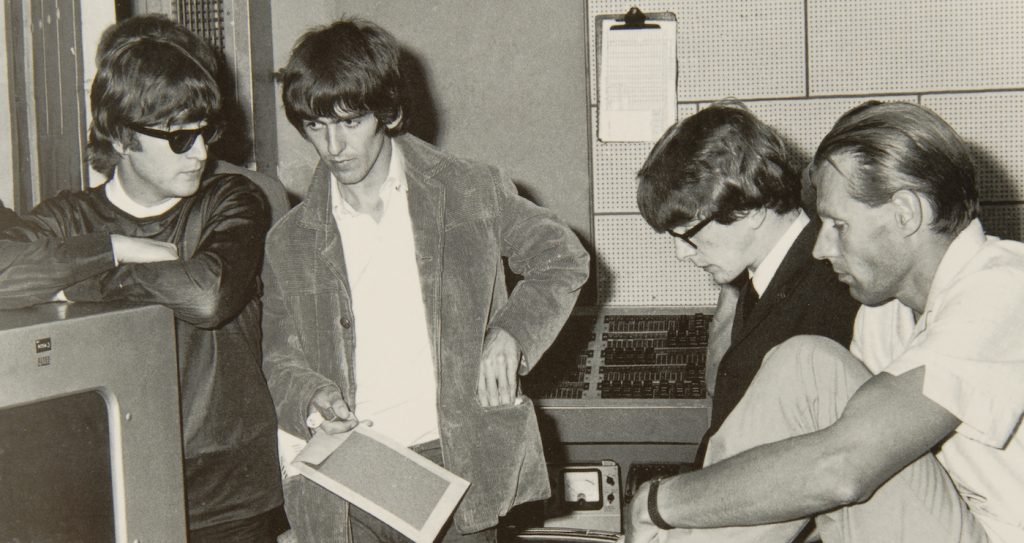 What's your favorite song of theirs?
It would have to be "Yesterday's Gone." I always loved it and it's fun to sing, so catchy and well-written. I used to sing their songs along with the radio, but now I get to take Chad's spot and learn the songs properly, which is great because they're in my (vocal) range, which isn't all that big.
For those who saw the SOhO show, what's different besides half the set list?
They're really different in content and style. With Albert, it's more about musicianship and detail, while this one is much more entertainment-oriented, with lots of hits and funny stories and videos, with him on Batman and other TV shows. Even people who don't care about the music would find it very entertaining.
Speaking of which, you are a great storyteller. And you're really funny! Do you work at it?
I've always been a bit of a ham, going back to being a child actor. I suppose I do have a knack for storytelling, or people tell me that anyway. I like talking. I'm happy on stage. I've always been fine with public speaking, even more so than one-on-one. So, it does come naturally. But Jeremy is even funnier than I am. We love making people laugh.
Switching to producing, your records have crossed so many genres. Is there a common thread between the artists you choose to produce, or perhaps a Peter Asher sound?
Yeah, that they're all great. There's not an artist who I am not incredibly proud to have worked with. But I don't have a "sound." A technique maybe, a level of quality. But what I'm always going after is having the artist sound as good as they can, and for us to make the best possible record.
You're still at it too, right?
Well, I don't have a record project at the moment, being on the road so much, although there's the songs for SpongeBob with Hans Zimmer. And I did the music for the Steve Martin/Martin Short TV special. I'm hoping to get to do a song with Ben Platt, who is making his first record after winning the Tony as the lead in Dear Evan Hansen. He's one of the greatest singers I've ever heard in my life, and his songs are brilliant. I still getting excited about working with somebody new.
You might also be interested in...