Out of the Mud and Ashes Offers Healing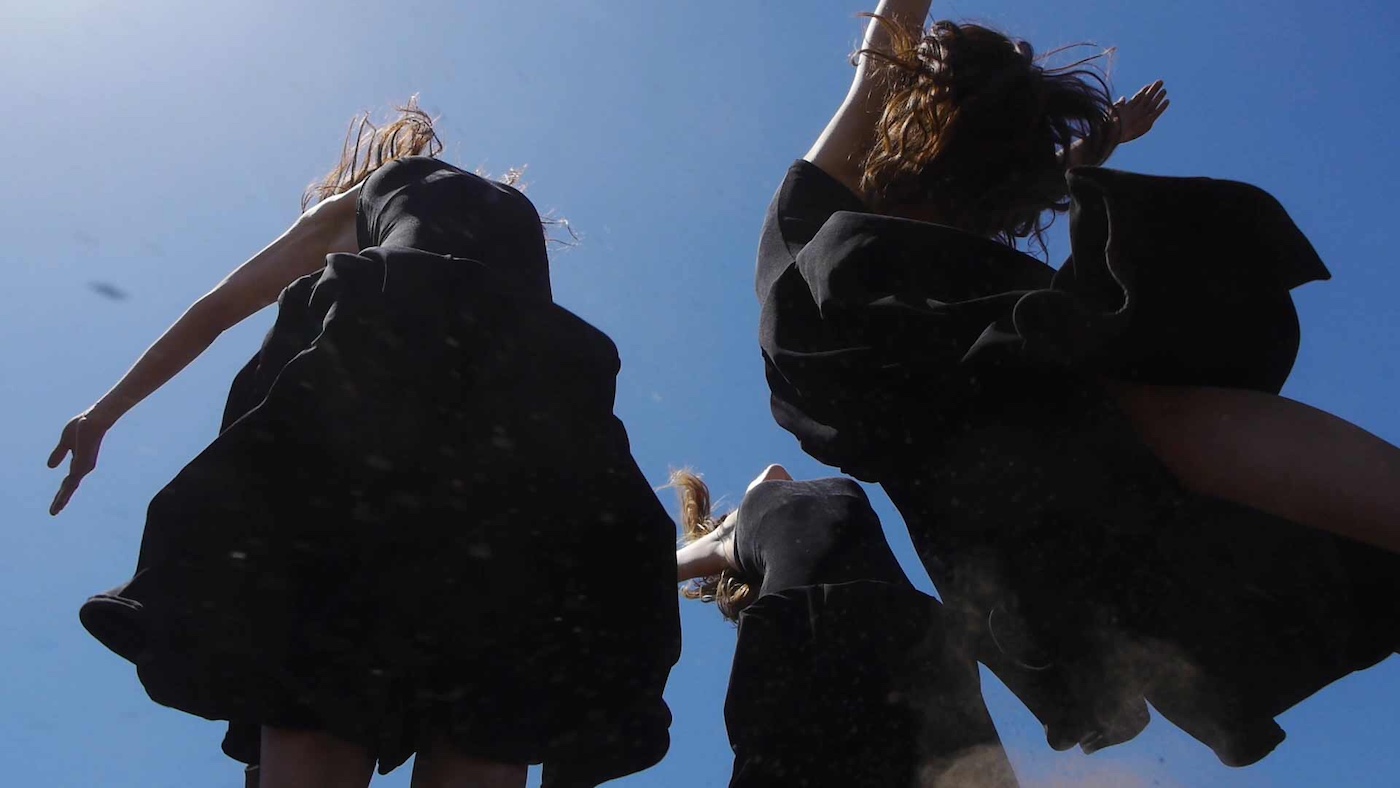 OPUS Archives and Research Center, the non-profit organization that serves as the "living archive" of scholarly papers from Pacifica Graduate Institute and others, normally offers its New Mythos grants to researchers in the fields of depth psychology, mythology, and the humanities. But this last year was anything but normal, particularly in the hills of Montecito where OPUS is located, which suffered from both the Thomas Fire and the Montecito debris flows.
So under the auspices of John Lengsfelder, the artist-inventor who serves as OPUS's president, the organization gave out more than a dozen grants to local performing artists to conceive and perform pieces inspired in some way by the double disasters. The result is Out of the Mud and Ashes, an evening spanning multiple mediums from dance to music, photography, drama, poetry, and video at the Lobero Theatre on Saturday, October 6.
"We're a soulful organization, a soul-carrying, soul-treasure house," Lengsfelder explained. "I was so shaken by what happened with the fire and mudslide, that I wanted to give grants to artists so that they would have a mandate to respond to the disaster and see what they might come up with to help the community out of this psychic juggernaut. I know that I've been uneasy, and I thought that addressing it this way could help process it for myself."
The response to the call for proposals was staggering, Lengsfelder said, so much so that he was only able to accept about half of the artists' ideas. But that has made for a strong program for the presentation, which features a few popular area artists (dancer-choreographer Tracy Kofford, filmmaker Robin Bisio) and many whose names are not as well-known, all given equal footing on the bill. There are even two on-site installations among the 15 performances, including footage of the fire projected on the theater's outside wall using mapping techniques, and photos that have been tinted with ash from the Thomas Fire.
"It's like a sampler menu," he said. "If you're not moved by poetry, maybe the film knocks you out. If you don't relate to a singer-songwriter, maybe you'll be riveted by the dance."
Lengsfelder knows that Out of the Mud and Ashes isn't a panacea for the area's recovery problems. "It's not even a Band-Aid. I just want to move the needle of healing a couple of degrees. If it's healing, mind-provoking, and enjoyable, that would be perfect. That really shows the power of the arts."
Lengsfelder is particularly excited about the logistics of the program, as despite having months to prepare their pieces, the artists will only be in rehearsal together one time prior to show time, so the offerings will be polished but still fresh. "I'm as interested as anyone else to see how it turns out."
The show closes with a taiko group from Oxnard, who will perform songs called "Flow" and "Potential", about running water and regrowth. "The basic rhythmic vibration of these powerful drums touches things that bypass the brain," Lengsfelder said. "You just feel it, which is a great way to finish the evening."
[Tickets cost $15 to 40 with proceeds helping to fund next year's New Mythos grants. Call (805) 963-0761 or visit www.lobero.com.]
4Qs with One Good Egg's Elaine Gale
There are any number of ways to describe One Good Egg, Elaine Gale's bold, personal, riveting, and funny one-woman show. Many of them come from the title, which, not coincidentally, lends itself to lots of wordplay. "It will crack you up… and crack you open!" screams the tagline for the posters and social media pages. "A quirky, powerful, and inspiring scavenger hunt to find home, love, family, and meaning." Those who caught the show in its world premiere in spring 2017 at Center Stage Theater might say its alternately hard-boiled and sunny-side up, and maybe a little runny, at least in the sniffles that followed tears in the audience during the show's most poignant moments (and gasps at a couple of others).
One thing is for sure: It's definitely the only piece of theater that poses the question "What do eggs, Wendy's baked potatoes, kale, Mr. T., Crush the Turtle, Uma Thurman, infertility, ayahuasca, and frozen dog testicles have in common?"
One Good Egg, traces Gale's journey through life and love's twists and turns from her Midwestern upbringing to her current role as a writer, performer, and college professor. Love, loss, and longing are major themes in the nonfiction piece that lays bare some of the most intimate moments of her life amid moments of irony and outright hilarity. Gale has re-imagined and streamlined the piece with a new director, UCSB theater professor Julie Fishell. In advance of the show's New York debut later this month, two preview performances are taking place this weekend, at 7:30 pm on October 5-6. at the Live Oak Unitarian Universalist Congregation in Goleta. (A "pre-show mingle" with bites from The HoneyB Kitchen and wine by The Brander Vineyard takes place at 6:45 pm both nights. Tickets are $25 in advance, $30 at the door, at www.onegoodeggshow.com, and part of the proceeds will benefit Santa Barbara Dance Tribe.)
Q. There are some very personal details about your life and relationships that form integral parts of the piece. How is it to be so intimate with an audience?
A. Actually, it comes really naturally to me. In some ways, I'm most comfortable being in front of a crowd… So, it's like sharing who I am with 100 people. You're getting a piece of my world… But I have always believed in the power of nonfiction storytelling. It's medicine we can give each other to help us understand our own lives. Through individual stories, we get wisdom about the collective and information about our shared humanity. They can provide a soothing balm for the things that worry or confuse us.
There's also a lot of comedy, much more than before. In our times of "cosmic comedy" we live in, it's something we need. The relationship between laughter and crying, they're very close. I really like shows that evoke a spectrum of emotions. With all that divides us, storytelling and humor are things that connect us.
The show before seemed to carry a theme of resilience. Does that resonate for you? Is it what you want audiences to take away?
Resilience is more of a throughline. For me, the show revolves even more around love. That's the bottom line. Forgiveness too. Self-love can be a radical act. That's partly why the metaphor of the egg works on so many levels: There's the cliché "You're a good egg," which implies being intact and uncontaminated. But the show is about cracking open and connecting to the deeper truth of who we are and the vulnerability of other people. And love is the ultimate expression of life force.
Your life is ever-evolving. Do you have the desire to perhaps keep updating the show with new experiences?
Yes! The crazy thing is, I rewrote the ending again just today. I'm living and breathing the show all the time. Even when I'm doing something else, I'm thinking about it in some part of my mind. But the revision process has been rigorous and thorough. The arc of the story feels really clean, things are much crisper and tighter. I've really learned a lot about myself in the three years since this all grew out of my writing "one-woman show" on a whiteboard right after we moved here. It came in as a soul assignment, an intuitive thing.
What's most alive for you right now as you contemplate these performances?
Taking it to New York is intimidating. I won't know anyone there. Part of the idea of doing these previews here was to perform it among friends. It's a chance to work through the fear and anxiety I always have before a performance. I'm at home on the stage. But before I get there, it's another thing.
You might also be interested in...