Busy Times at Bodhi Path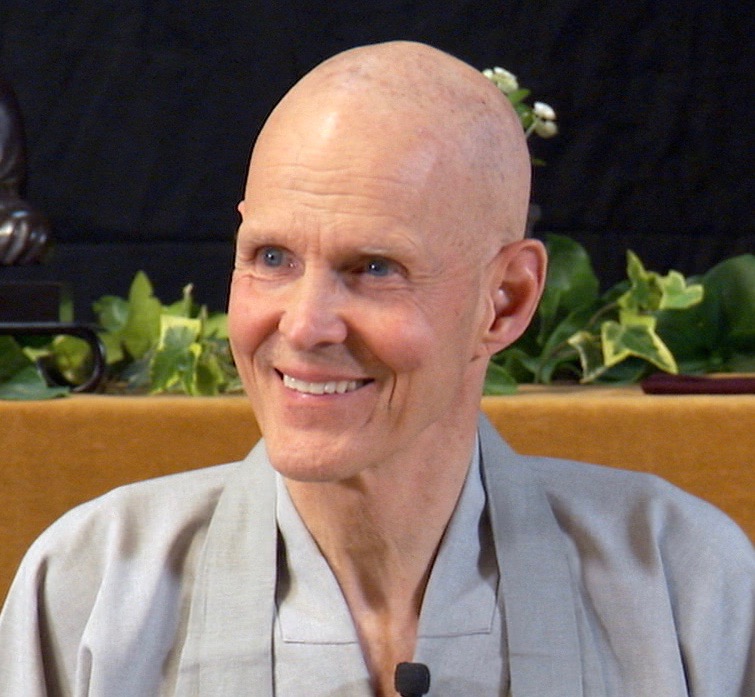 October offers myriad opportunities for mediation at Bodhi Path Santa Barbara and beyond – including the center's first-ever online experience – plus other Buddhist gatherings and more moving experiences. The busy times at Bodhi Path begin 7 to 9 pm Thursday, October 4, with a panel discussion on Dharma and Relationships, always a timely topic in the practical application of teachings. Center members address how the practice of dharma affects relationships with family, friends, acquaintances, strangers, and co-workers, with brief comments from a panel followed by general discussion.
Visiting teacher Khenpo Tsering returns to town over the weekend in a mini-retreat on "The Excellence of Bodhicitta", which focuses on Chapter 1 of The Way of the Bodhisattva by Shantideva. Khenpo Tsering – who serves as the educational director of the Karmapa International Buddhist Institute (KIBI) in New Delhi and is headmaster of the monks' college Shri Diwakar Vihara Buddhist Institute in Kalimpong, India – will explain how to develop a deeper understanding of the great compassion (Bodhicitta) and the great benefits that it brings to all sentient beings. The deep dive takes place 9:30 am to 4:30 pm on both Saturday and Sunday, October 6-7, and admission is by a $70 donation for both sessions, or $40 one session. No one turned away for lack of funds.
A panel discussion returns next Thursday, October 11, when four of Bodhi Path's sangha members discuss their personal Buddhist practices. The practitioners will talk about how they got started, what their practice consists of, what issues and challenges they have experienced, and how their practice has benefited them and others. There will be opportunity for the audience to ask questions, share their own practices, and give feedback. Everyone is welcome to the 7 to 9 pm gathering, admission by donation.
Bodhi Path Santa Barbara is located at 102 W Mission St. Call (805) 284-2704 or visit www.bodhipath.org/sb.
Dharma in Your Pajamas
Dawa Tarchin Phillips, the popular resident teacher of Bodhi Path Santa Barbara who combines the unique perspective of a Western/international upbringing with the traditional training of an authentic Buddhist lama (he wore the robes for a dozen years), makes his first appearance of the month, albeit virtually, with a unique four-week course that combines the first-ever online offering with discussions at the center. "Four Thoughts that Turn the Mind to Enlightenment", which takes place Saturday, October 13, to November 8, operates within the tradition of the Great Seal or "Mahamudra", in which there exist four specific thoughts or reflections that allow you to train your own mind to progressively turn away from the confusion and suffering associated with unconscious and conditioned existence, and begin the process of turning your mind and your life toward an authentic path of awakening.
Participants will have the opportunity not only to learn the context, content, details and essence of each of the four thoughts and reflections, but also be guided by the masterful teacher to progressively go deeper with each one to experience lasting personal transformation.
Live teachings will be streamed online from 10 to 11:30 am Pacific on four successive Saturdays from October 13 to November 3, via Zoom (locals can also watch them live at the center), with video recordings available online. Group discussions on each teaching take place 7 to 9 pm the following Thursdays (October 18 to November 8) at Santa Barbara Bodhi Path Center. Those unable to attend in person can participate in online discussion sessions facilitated by a teaching assistant via Zoom with 3-10 participants per session, slated for four different time slots during each week.
Practice, Not Passive Viewing
Given that the purpose of the course is to promote transformational learning by building a personal relationship with the teaching, there's also homework, two assignments that involve writing a short personal essay (1,000 words or fewer) after the second and fourth teaching of the series to share the active reflective process with the teachings. Essays will be shared with one of the members of the discussion group for feedback. There are even four short "commitment statements" participants must agree to when registering. The fee for all four sessions and peripherals is $100, though full scholarships are also available. Registration ends Friday, October 5. Visit http://groupspaces.com/BodhiPathOnline/item/1185968.
Mindful Leadership
Dawa Tarchin Phillips – who is also the founder & CEO of Empowerment Holdings, and founder of The Mindful Leadership Tribe – also has a big role in the second Mindful Leadership Online Training Conference, which he also co-founded. The free event features sessions with more than 30 top mindful leaders, entrepreneurs, thought leaders, and teachers, to help participants discover how mindfulness practices and meditation can fundamentally transform your life, your leadership, and your organization. The conference encompasses effective tools, practices, and techniques, as well as solutions to some of the most pressing issues facing modern leaders and organizations.
The course takes a look at the timely topic of addressing rampant abuse of status and power that might still be prevalent in Old World thinking. Among the other topics covered are alleviating common workplace pain caused by lack of trust or meaning, burnout and disengagement, faulty vision, and falling productivity, and how mindfulness and compassion can hold access to improved leadership, better business relationships and stronger, long-term success. Every session ends with a specific mindfulness meditation or valuable personal practice that you can use in your life and business today.
Fellow Santa Barbara resident Jack Canfield, success coach and co-author of the best-selling Chicken Soup for the Soul series, is among the participating presenters, a list that also includes Dr. Daniel Siegel, founding co-director of the Mindful Awareness Research Center at UCLA; Dina Dwyer-Owens, co-chairwoman of the Board of Directors and former CEO of The Dwyer Group; UK members of Parliament Tim Loughton and Chris Ruane, and U.S. Congressman Tim Ryan of Ohio; and Rhonda Magee, professor of Law at University of San Francisco; and others.
The conference takes place October 17-26, and the free registration also provides access to a bunch of bonuses including Phillips's 7-Day Mini E-Course "Introduction to Mindful Leadership" and three guided audio meditations on Mindful Leadership, Mindful Influence, Mindful Collaboration, plus four of the most popular talks from the 2018 Mindful Leadership Summit. Visit https://mindfulleadershipconference.com for more info or to register.
Sibilant Subjects for Retreat
Bodhi Path, by the way, isn't the only option for a Buddhist weekend retreat, as Santa Barbara Zen Center is hosting Tenshin Reb Anderson, senior teacher at the San Francisco Zen Center, for a two-day immersion Saturday, October 13, and Sunday, October 14. The focus is "Silent Sitting and Social Action," which the leader explains as "True Zen practice involves compassionately observing and conversing with all living beings, thus creating an immeasurable sea of blessing. During this retreat, we will explore the interplay of silent stillness and social action through quiet sitting and walking meditation, as well as oral teachings and group discussions."
Reb Anderson is a lineage holder in the Soto Zen tradition. Ordained as a priest by Shunryu Suzuki Roshi in 1970, he served as abbot of San Francisco Zen Center's three training centers from 1986 to 1995. He currently trains lay practitioners, monks, and priests, and leads practice periods with intensive focus on the everyday practice of meditation, work, and study.
Retreat fees are $45 for both days or $25 for one ($20/$10 for students), and the retreat takes place at the Embarcadero Municipal Improvement District, 224 Vereda Leyenda, Goleta. Visit www.santabarbarazencenter.org for additional information and registration.
Women in the Wild
Earlier this year, Lamara Heartwell began a project called Wise Women Unite, following a calling to help women get freed up in their bodies and lives. It started as a series of live workshops and courses and has begun to migrate into an online component. But for the rest of the year, Heartwell will be offering one-day journeys on her private mountaintop sanctuary in Mission Canyon. The "Day of Ritual and Renewal for Women" brings women together with intention to turn toward, rest, and support one another in embodying feminine essence and harnessing creative power. The intention is to employ body-centered practices and authentic sharing to "come home to ourselves, melt our conditioning, and soften into our pleasure body and deep feminine knowing."
The retreats, which Heartwell co-leads with Lisa Citore, take place 10 am to 5 pm on Saturdays, October 13, November 17 and December 15, with a fee of $225 ($185 if registered by the first of the month). A YouTube video is available at www.youtube.com/watch?v=S_o7IJ8azhg. Email info@inspiratia.org. Heartwell also co-leads the new Movement Lab with Melissa Lowenstein, which wound up its initial three-week series on October 3, and contributed Turning Shadow, a dance film shot in the Thomas Fire burn area, to this Saturday's event, Out of the Mud and Ashes, at the Lobero.
You might also be interested in...