2018 Granada Legends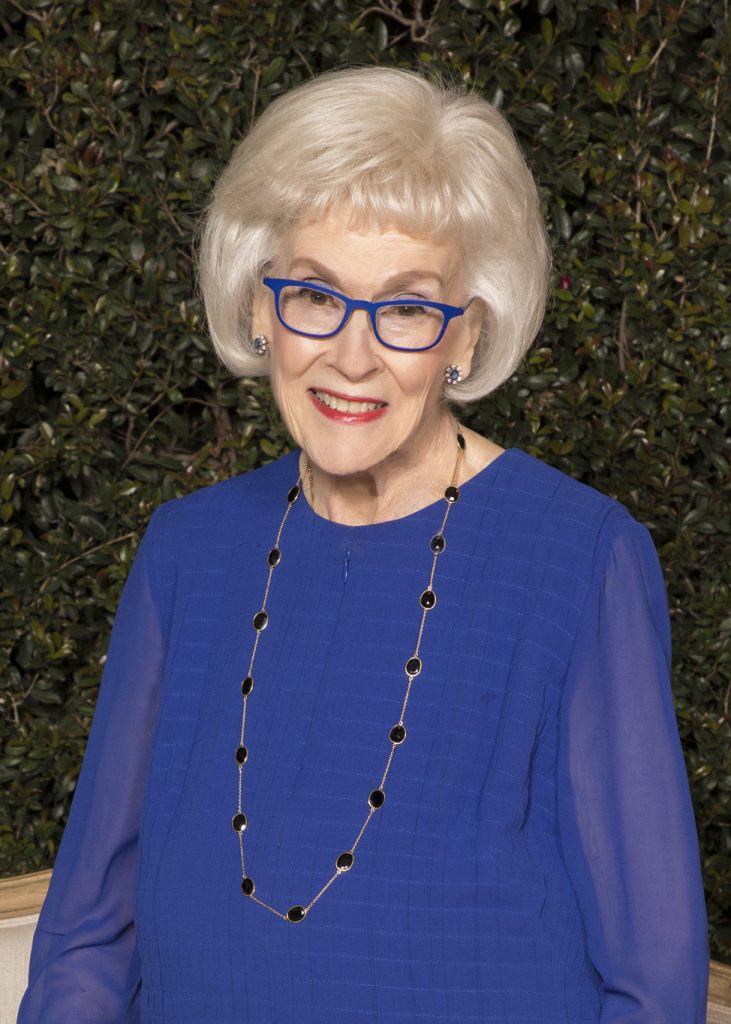 It was only a matter of time before publisher-philanthropist Sara Miller McCune received the honor of being named a Granada Legend. The only question was how long it would take.
After all, Miller McCune is not only one of the best-known and enduring of the Performing Arts Center's patrons, she was also one of the earlier and most passionate people pushing for the Granada's renovation more than a decade ago. Shortly after developer and banker Michael Towbes donated the first $1 million gift, Miller McCune followed with a similarly sized donation of her own. But the most critical role played by the woman who co-founded SAGE Publications (now SAGE Publishing) in Thousand Oaks as a 24-year-old back in 1965 was as a tireless champion of renovating the historic theater in downtown Santa Barbara.
Miller McCune moved to town in 1992 both because of a cadre of friends who already lived here and Santa Barbara's natural beauty. But the city's cultural opportunities soon found their way into her heart, partly because of the work her company – and the Miller-McCune Foundation, which publishes Pacific Standard Magazine – has done in the area of educational research. It didn't take long to realize that the one thing missing was a truly top shelf arts center.
"I remember when we were talking about the performing arts in Santa Barbara, I could feel the passion rising within me," recalled Miller McCune, who was a member of the early committee charged with upgrading the facilities. "I burst out and said, 'We deserve better than what we've got downtown!'"
She pointed to San Luis Obispo and her old hometown of Thousand Oaks, both of which had cobbled together the funding to build brand-new performing arts center that were state-of-the-art. "I remember thinking, 'Here we are with 12 different arts organizations in town all doing great work without a venue worthy of them. What's wrong with us? We deserve better.'"
That's when people began to get "fired up" and launch the visioning process to bring that idea to fruition, at first considering other venues besides the Granada. "The Arlington is a spectacular theater, but it's not acoustically what one would want for music," Miller McCune recalled of the days before the birth of the Santa Barbara Performing Arts Center and the Granada's renovation. "We had auditory specialists come in and they pointed out that the Granada had the perfect shape for music that the Arlington could never achieve. The feeling was that if we were going to do something that required rebuilding an entire theater from scratch, we'd better get it right!
Upgrading the Granada became the solution, Miller McCune recalled. "We were all passionate about it and ready to go. But even after we got everything rolling, it still took 10 more years to get the doors open!"
Now, Miller McCune remains a passionate supporter of art and culture through a number of endeavors, including serving as the title sponsor of Celeste Billeci, the executive director of UCSB Arts & Lecture, one of Southern California's premier multidisciplinary presenting programs that produces more than 200 performing arts, films, and lectures annually, including many events at the Granada.
"As a poet said, 'Art is the highest sense to feed the soul'," said Miller McCune, who currently serves on the board of directors for the Center for the Advanced Study in the Behavioral Sciences at Stanford University, and is on the board of directors and visiting committee at the Social Science Research Council based in New York. "I really believe that. If you don't do things that nourish the mind and heart, especially for young people, you are not going to get the kind of life that those of us who inhabit the planet need and want. It bothers me enormously when that doesn't happen."
As for her own take on receiving the Granada Legends award at the fourth annual gala on Friday, September 14, Miller McCune suddenly turned taciturn. "It means that I'm a part of the story," she said simply. "That pretty much sums it up."
But is she curious about what the evening has in store for her as the annual philanthropic recipient?
"I haven't a clue. My theory is 'Surprise me.'"
After being told she'll have to deliver an acceptance speech toward the conclusion of the evening, Miller McCune expressed near shock when asked if she has figured out what she's going to say.
"You've got to be kidding! I haven't given it a thought. I believe in short and extemporaneous speeches. So, I'm not planning it out at all."
Even more ludicrous, she said, was the idea of joining fellow honoree Kenny Loggins (see below) in song on the Granada stage during the special evening.
"I would not tarnish his ears with my singing voice," she said with a laugh. "I don't even sing in the shower. That's how bad it is."
Still, there's no doubt that Miller McCune is among those who have helped the Granada and its resident organizations make beautiful music together.
You might also be interested in...