Summer Sipping in Santa Barbara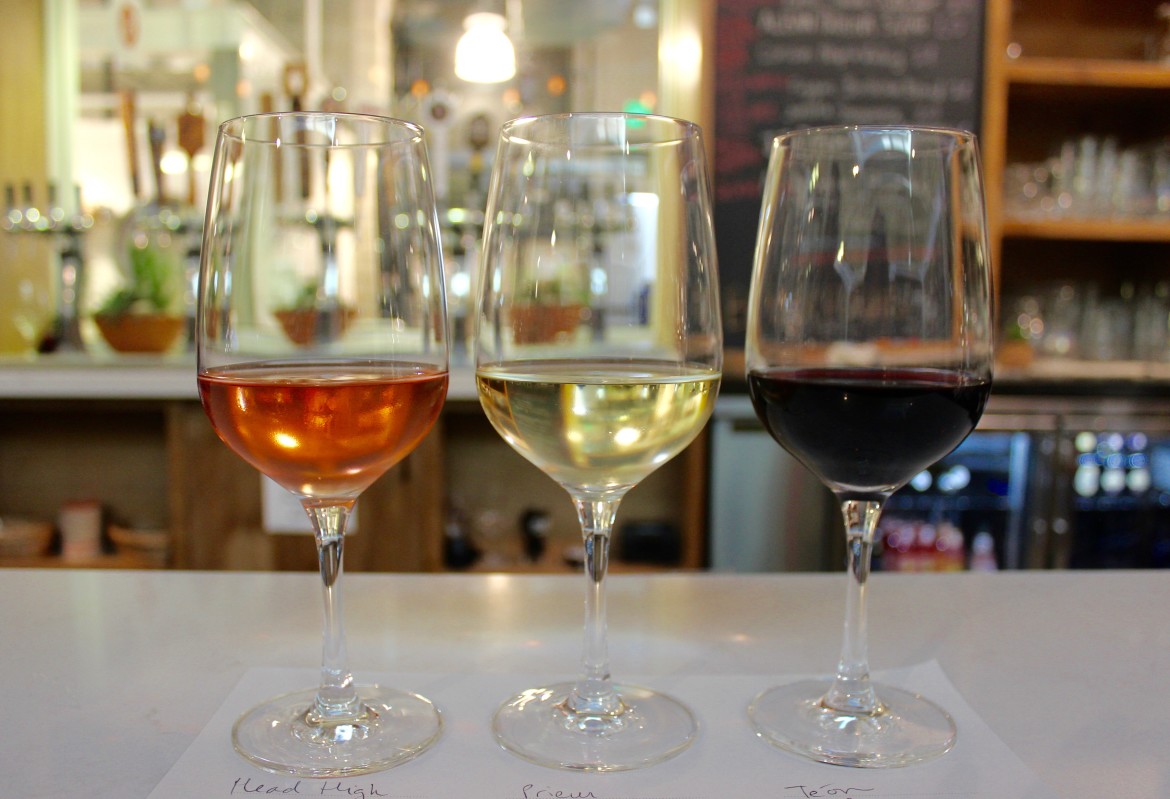 While I'm all for vacations to far off places, summer in Santa Barbara is a special time – especially if you love food and wine. For all you oenophiles who need an excuse to stick around this summer, there's a plethora of fun wine and food-related events in the coming months. From weekly wine tastings to festivals and more, don't miss these unique events and happenings in and around Santa Barbara all summer long.
Villa Wine Bar: Tastings with South American Flair
The always charming Villa Wine Bar and Kitchen regularly offers live music on Thursdays, but be sure to keep these special events on your radar this summer. On Sunday, June 3, enjoy a tasting of Ballard Canyon wines from five Santa Barbara area winemakers – including Cherry Newton, LEVO, and Larner Vineyard – paired with select small bites. Then on Thursday, June 21, don't miss Argentinian Night. Enjoy empanadas from Buena Onda, a variety of Malbec and Cabernet wines from Argentina, and live flamenco dancing with Tony Ybarra for what promises to be a fun, lively event that brings a slice of Argentina to downtown Santa Barbara.
Wine + Beer: Celebrating Local Wine & Food
Wine + Beer, the wine and beer bar located inside the Santa Barbara Public Market (SBPM), is offering a wide range of fun weekly and special events this summer, providing plenty of opportunities to sip and mingle when you need a break from the heat. A few worthy highlights include: Three Blind Wines on Tuesday, June 5, from 5 to 6:30 pm, featuring three wines available to taste without the influence of label or price, Locals Night on Tuesday, June 26, from 5 to 6:30 pm, featuring Marco Lucchesi of Section Wines, and the popular Market Gusto on Thursday, June 28, from 7 to 9 pm, featuring a special selection of beer paired with small plates from the SBPM merchants. This fun, casual event celebrates the food, wine, beer, and convivial spirit of the Public Market, taking place the last Thursday of the month all summer long!
El Encanto: Celebrating 100 Years with Food and Wine
As part of the hotel's 100th Anniversary, El Encanto is hosting a series of gourmet winemaker dinners featuring local and international wineries. Each of the five courses of regionally inspired cuisine from executive chef Johan Denizot is expertly paired with new and vintage wines from each winery. On Wednesday, June 6, at 6:30 pm, savor the wine of Paso Robles's Daou Vineyards, paired with delectable dishes like wild mushroom ravioli, lamb loin, and pistachio cake served with local strawberries and lemon sorbet. Then, on August 23, enjoy the wines of Santa Barbara's own Au Bon Climat. If you love delicious food, dining under the stars, and having an opportunity to taste the magic of food and wine pairings, then don't miss this memorable, intimate dining experience.
Ojai Wine Festival: Drink for a Cause
The 32nd annual Ojai Wine Festival takes place on Sunday, June 10, from noon to 4 pm, bringing more than 60 wineries, 35 craft breweries, spirits, food, craft vendors, and even a lakeside dancefloor to the Lake Casitas Recreation Area. To date, the Ojai Wine Festival has raised more than $1.2 million for the Rotary Club of Ojai-West Foundation, an organization dedicated to funding local and international projects to promote peace, support education, and help grow economies. This year, a percentage of the proceeds will be donated to the Thomas Fire relief efforts. Don't miss your chance to drink up for a cause that hits close to home.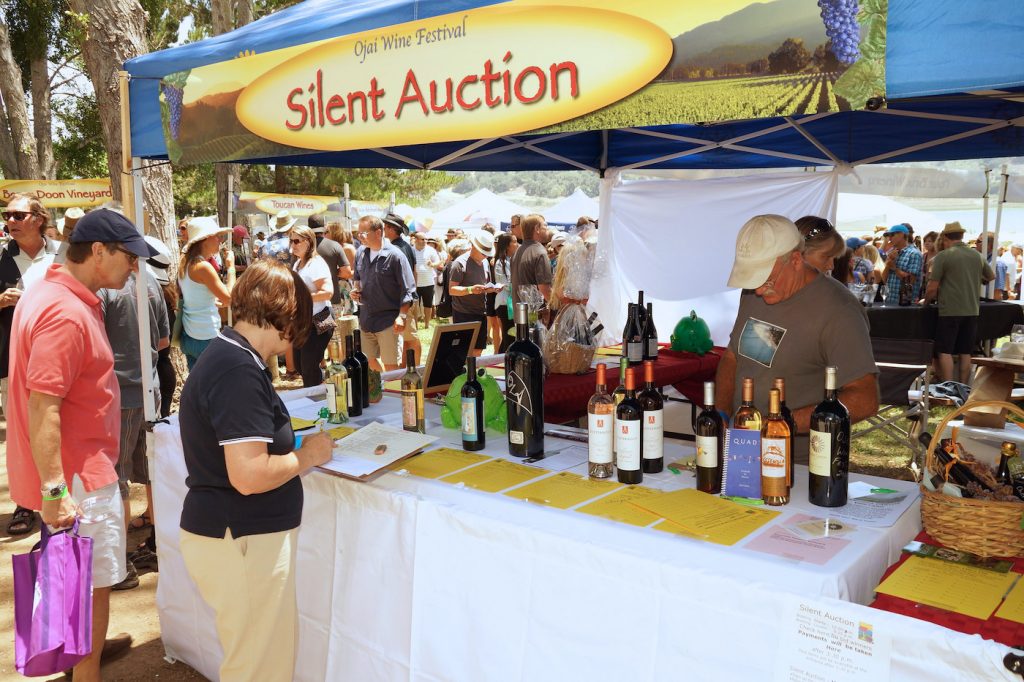 Les Marchands: Celebration of Summer Dinner
Chef Weston Richards of Les Marchands is known for creating delectable dishes and for his ability to cook everything from mouth-watering ramen to perfectly crispy fried chicken. On Thursday, June 21, at 5:30 pm, head to Les Marchands to enjoy a four-course dinner from Chef Weston that celebrates the summer season. Think house-made lamb bacon, seared diver scallops, peaches soaked in local whiskey, and then some – all perfectly paired with local and international wines from Les Marchands's curated collection.
Canary Hotel: Sip & Swirl on the Rooftop
The popular Sip & Swirl wine tasting is back for the summer season, offering attendees the chance to sample local and regional wines while enjoying stunning views of the city from the rooftop of The Canary Hotel. The series, which kicked off in May, will take place from 5:30 to 7:30 pm on Tuesday, June 26, August 28, and again in October and November. A rotating assortment of vintners and winemakers will be on hand to pour their wines, accompanied with a selection of cheeses and entertainment as the sun goes down.
Potek Winery: Pasta Dinners & Tech Tastings
Potek Winery and Municipal Winemakers always seem to be leading the charge with fun, unique events all year long – including bread-making workshops and painting classes – but don't miss these two new additions. Once a month starting on Wednesday, June 27, at 6 pm, head to Potek Winery at The Mill for their Spaghetti Supper dinner series. It's the perfect excuse to get out of the house mid-week for a fun, casual dinner of fresh pasta (made in-house by chef Bryan Foehl), salad, and a glass of wine. Then on July 24 at 6 pm, Municipal Winemakers is partnering with the Santa Barbara Public Library to host a Tech Tasting in conjunction with the adult summer reading program – complete with hands-on activities and interactive experiences.
Santa Barbara Wine and Food Festival: Sip for Nature
Held every year at the Santa Barbara Museum of Natural History, this much-loved outdoor tasting event is a chance to mingle with winemakers and chefs as you sample new wines. Taking place Saturday, June 30, from 2 to 5 pm, sip on wines from some of the Central Coast's premier wineries as you enjoy snacks from local food purveyors under the shade of oak trees. Proceeds benefit the museum's exhibits and education programs.
California Wine Festival: Beachside Wine Tasting
The 15th Annual California Wine Festival returns July 19-21, bringing a large line-up of wine, food, music, and fun as one of the largest outdoor wine festivals in the state. The events kick off Thursday with the Old Spanish Nights Tasting at the historic De La Guerra Adobe and continue into the weekend. There's a rare and reserve bottle tasting at Chase Palm Park on Friday and the main tasting event on Saturday, drawing thousands of eager wine drinkers to this beachside festival. Along with an array of wine, expect regional breweries, food from local chefs, and plenty of lively patrons.
Satellite Wine Bar: Weekly Wine Events & Education
Satellite, one of Santa Barbara's newest wine bars, offers a rotating selection of interesting wines, a cool vibe, and a menu of inventive food that highlights fresh, seasonal ingredients straight from the farmers market. Whether you come for the wine, the food, or both, be sure to check out some of their unique weekly events. On Mondays, head in for a new line-up of wine for Flight Night, or check out Vinyl Night on Wednesdays with DJ Persian House Cat. There's also magic night on Thursdays, where you can enjoy your wine with a side of magic tricks from magician Gene Urban. Satellite is also home to the only regularly scheduled wine education courses for the Wine & Spirits Education Trust (WSET) Levels I and II certifications.
Of course, there are plenty of great wine and food events not mentioned that will surely keep you busy all summer – the hardest part will be choosing which to attend! Just be sure to check the websites for each business for ticket prices and further details, as some events require tickets in advance.
You might also be interested in...