Sublime Saladino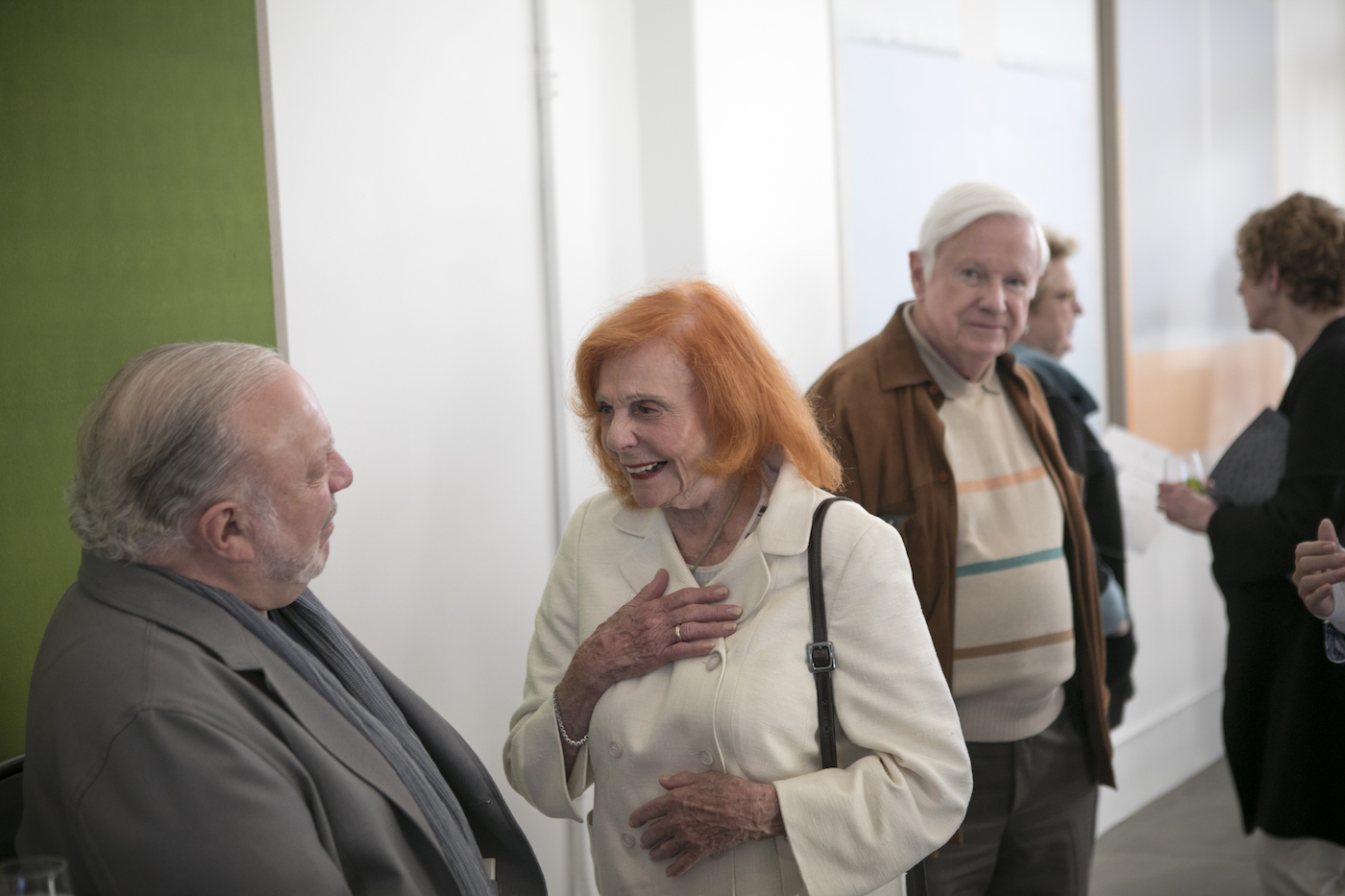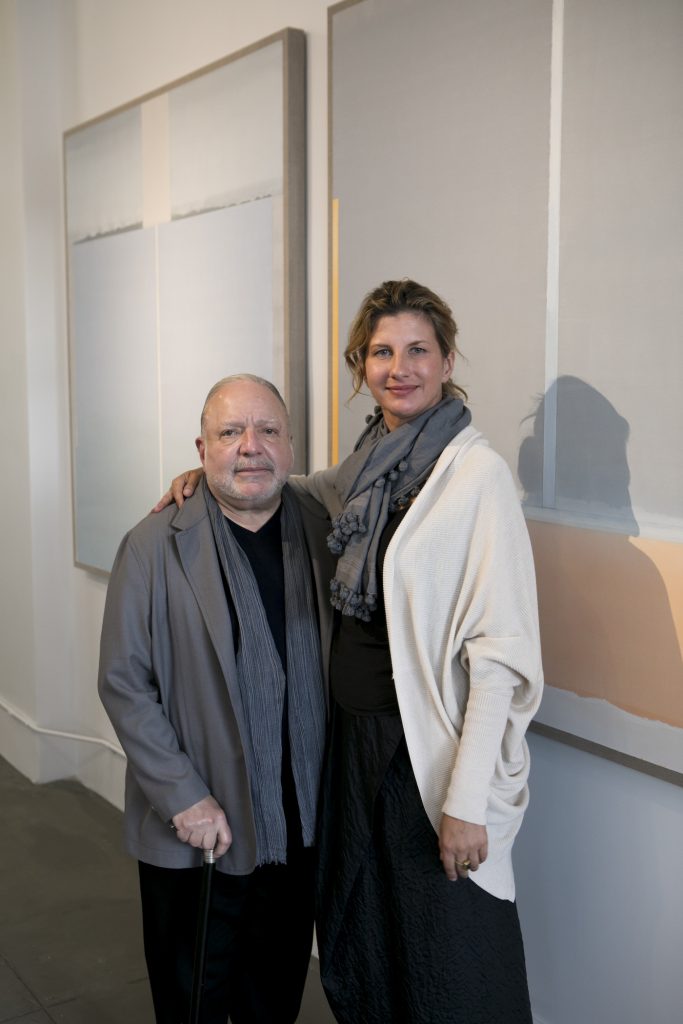 Montecito master designer John Saladino, made a rare appearance in downtown Santa Barbara on May 18, for the public unveiling of a never-before-shown collection of his paintings. The private exhibition was part of the grand opening of Colette Cosentino's eponymous Atelier + Gallery located at 11 West Anapamu Street. Themed "Patrimony", the body of work (11 paintings in all, nine on display) is "personal" to Saladino – a "gesture," he said, as he enters the "penumbra of [his] life."
Over the course of his 50-plus-year career, Saladino has been widely regarded as an innovator and master of elegantly and subtly, blending history with modernity to create fresh yet timeless spaces – primarily through architecture, interior design, and landscapes. Here in Montecito, his most oft-mentioned project is the Wallace Frost Tuscan Villa he meticulously restored and refashioned as his dream home. The villa was eventually sold to Ellen DeGeneres and Portia di Rossi for more than $26 million in 2013. Commenting on Saladino's work, "Patrimony" attendee and CEO of the Santa Barbara Museum of Art, Larry Feinberg, remarked that "[his] impeccable taste, color sense, and understanding of classical art is always expressed subtly and with his own take… something that comes across in all of his decorative art and now in his paintings."
Addressing the crowd, Saladino described the 64" x 64" Belgian linen canvases as "landscapes of desire." Incorporating architectural elements that provide structure along with "vapor," softness, and sensuality, they suggest a "yearning" and a "passage," he said. According to gallery owner Cosentino – a decorative artist and painter who has worked with Saladino on multiple projects over the years – two of Saladino's paintings have already been sold. The works are offered at $38,000 each.
For more information, contact Colette Cosentino at (806) 570-9863.
You might also be interested in...