Take No Prisoners: 5Qs with Brett Leigh Dicks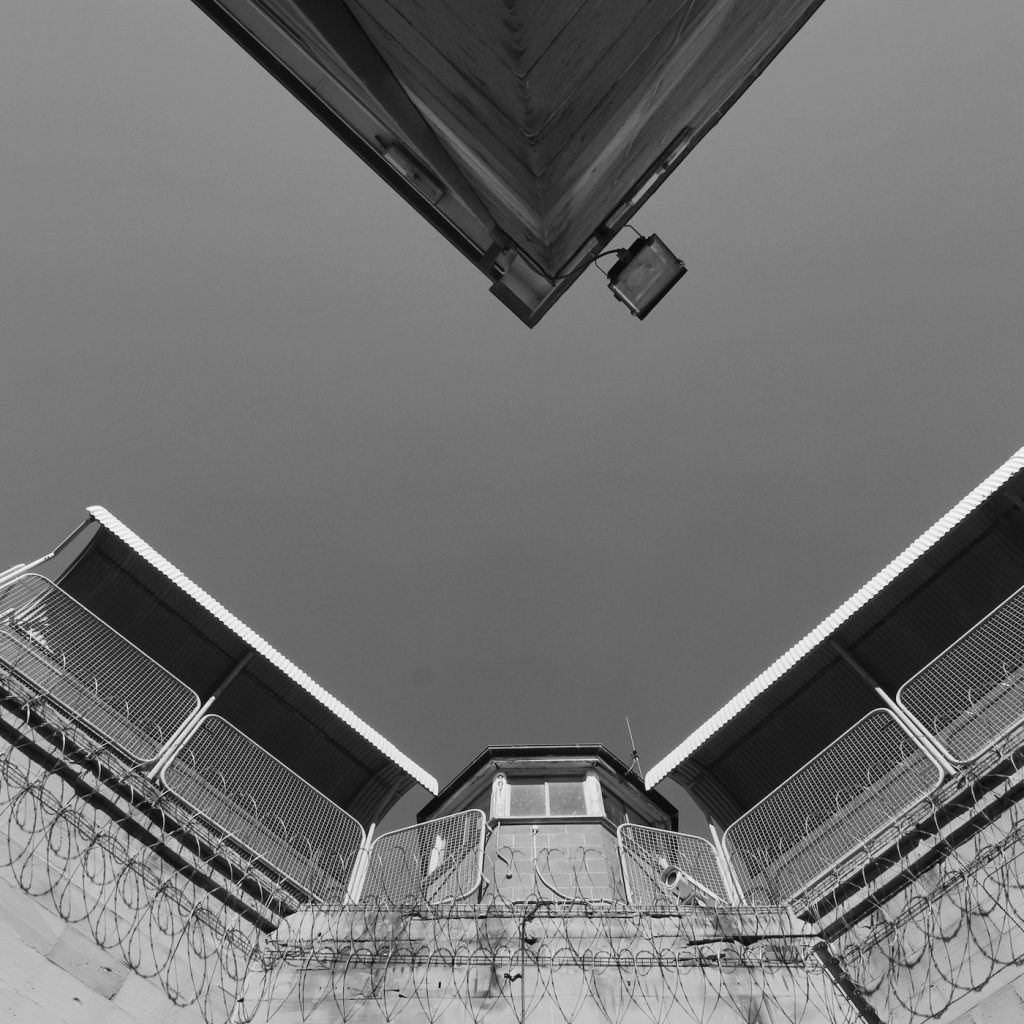 Santa Barbara photographer-journalist Brett Leigh Dicks has spent the better part of 20 years documenting desolate urban places, including the last five inside of abandoned prisons across several continents, where his pictures portray the passing of successive generations through structures rather than individuals. This weekend, his new exhibition of black-and-white shots from inside of decommissioned Australian prisons and jails – including Adelaide Gaol and Fremantle Prison – go on display at the Architectural Foundation of Santa Barbara. We caught up with him to preview the show in advance of the opening reception, which takes place 5 to 7 pm Friday, May 18.
Q. What got you interested in photographing old prisons?
A. It was when I was living in Germany at the end of the '90s before we moved to the U.S. I was looking for a new project. It turned out, a good friend's grandfather was a guard at one while mine had helped liberate the same one. That sparked my interest and seeded the whole thing. I took a lot of photos while I was over there – they were my first exhibition here in Santa Barbara in 2003 – and that led to prisons after I got to the U.S. and saw what a muti-billion dollar industry incarceration had become.
You've also shot a lot inside American prisons. Why aren't the photos in this exhibit?
I've been holding off because I wanted to include Alcatraz, and it's been hard to get access. Now that I finally have, there's talk about doing a show there on the island. I think that would be the ideal place.
How do Aussie prisons differ from America's?
Australia has its past as having been established as a English penal colony. It's part of the psyche there, with people who fought the law being seen as despicable heroes. But it's changing. In the last 20 years, the Aussie population has increased by 10 percent, while prisons have gone up by 120 percent. That colonial care-away persona isn't as celebrated anymore, and they're locking people up. So, it's not really all that different. But the jails themselves are the same, and you can trace the evolution of different styles over the years, from when they were locked up in a cell and never saw another person to modern ones that were geared toward rehabilitation rather than punishment. Australia was more liberal about allowing inmates to graffiti the walls. The cells are just plastered with it – you could spend hours reading the stuff, which I did and some if it was just mind-blowing, from vendettas against the guards to words for their families to general thoughts about incarceration. Here graffiti is totally forbidden, so people would scratch the underside of the bunk above them. You have to dig to find it.
Obviously, you knew you were only inside the jails for a short time, but was it creepy?
You can't imagine what it's really like unless you're incarcerated. But you can get a sense of how cold and forbidding the place is as soon as you step inside. Here in the U.S., there are death rows and execution wings. That was certainly unsettling. Walking into a gas chamber or a lethal injection room is pretty harrowing.
What message are you hoping to get across to viewers? Is there a story to tell or was it more about the structure?
As a society, we don't pay too much attention to incarceration or prisons in our everyday life. But they take a fair chunk of money, so we should care more. Building more prisons isn't the way to progress society. You've got to look at the root problem and figure out how to help people not do things that get them sent to jail. So, I'm hoping people stop and think about what prisons represent and the role they play in society. These are very historic places with a lot of stories that need to be told; otherwise the history gets forgotten. It's important to turn a camera on them and show what's happened, so maybe we can build a better world for our kids.
Theater Threads
UCSB Theater's New Works Lab, which presents workshop productions of original student projects that have enjoyed a year of developmental support, has a final weekend of performances May 17-20 at the Studio Theater on campus. The six works, which play in repertory over six shows, are surely modern pieces as they include Michael Lin's admittedly autobiographical My Role, My Role, which delves into a disheartened college student on the verge of graduation who gets lost in the fantasy world of Dungeons and Dragons; Brynn Johnson-Shrout's Fast Food Takeover, set in a post-catastrophic natural-disaster McDonald's that has turned into an industrial complex; and Alessandra Albanese's self-explanatory The Sex Dungeon Speed Dating Spectacular. Details and tickets at 893-2064 or www.theaterdance.ucsb.edu.
Also hitting the stage after a academic year's worth of workshopping is the Young Playwrights Festival, a collaboration between Ensemble Theatre Company and Dos Pueblos High School in which mentors worked with students to shape and refine their skills through creating a one-act play. Staged readings of the pieces, which are based on the theme "Truth", take place 7 pm Monday, May 21, at the New Vic. Admission is free but reservations are required. Call 965-5400 or visit www.etcsb.org.
Pot-pourri
Veteran Santa Barbara Celtic-fusion band Dannsair celebrates the release of Celtic Meditations, its seventh CD in just a dozen years, with a 6:30 pm show on Thursday, May 17, at Dargan's Irish Pub, the downtown joint where the band has played nearly weekly for years. The new album draws from theater, dance, old-style sean-nos singing, blues and jazz, and the music of Belgium, Ireland, Scotland, North America, and England to expand on its world folk music approach. Get there early: free appetizers are served at 5:30 pm…. Café R&B, the Santa Barbara-based soul-meets-Chicago blues band fronted by husband-and-wife Byl Carruthers, a guitarist who is also a producer and film director, and Roach, a singer frequently compared to Tina Turner, does its first Santa Barbara Blues Society show in seven years on Saturday, May 19, at the Carrillo Recreation Center. Santa Barbara solo acoustic bluesman Jeff Joad opens the show at 7:15 pm. Info at www.SBBlues.org or 722-8155.
You might also be interested in...