Here's Johnny, with a Concert and New LP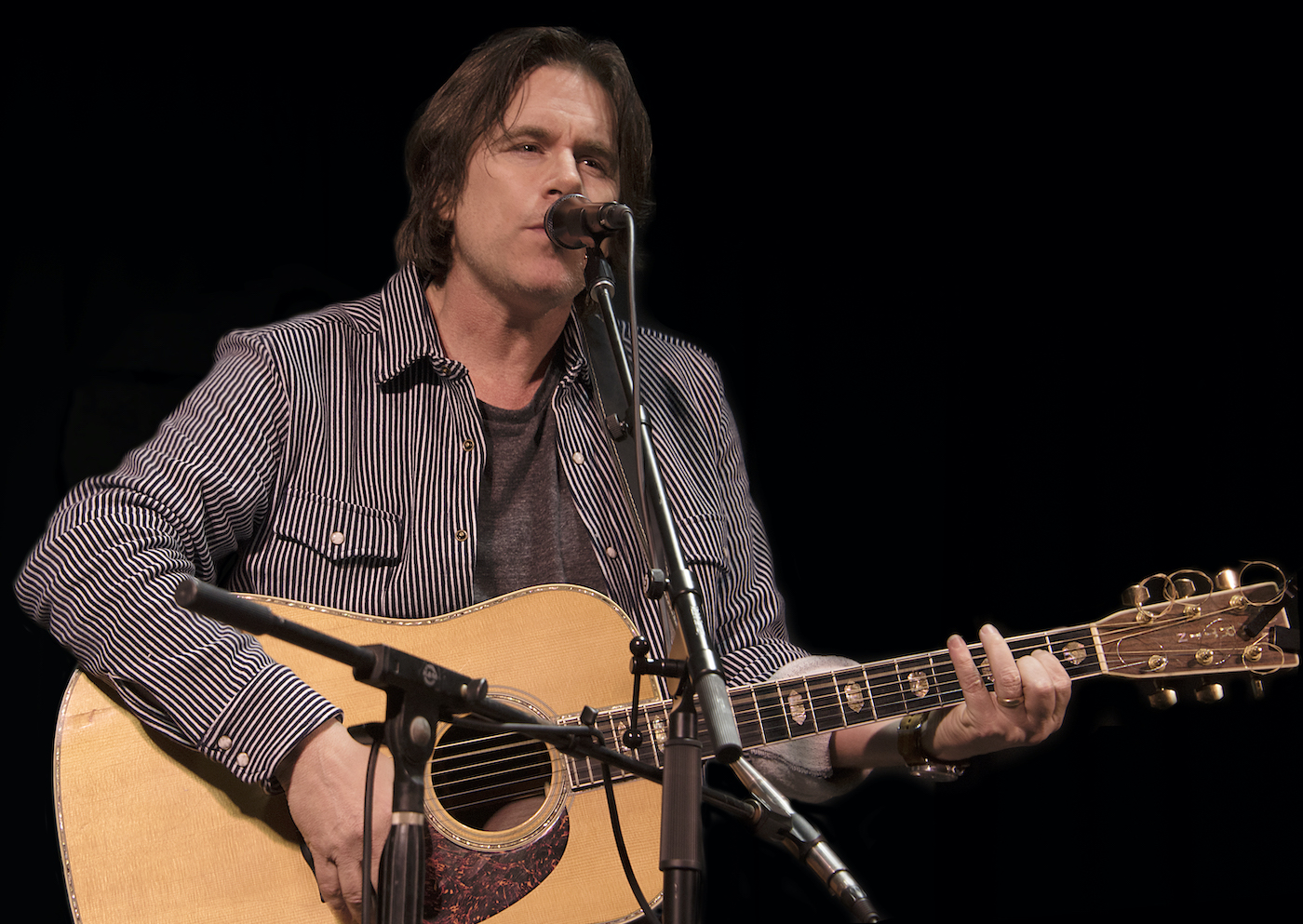 One not to miss live is singer-songwriter, musician's musician Johnny Irion, no stranger to his love of writing music and performing live. His bigger-than-Texas heart of gold is returning happily and with deep affection to our town, with a live concert at the Lobero Theatre on Tuesday, May 22, to celebrate the launch of his new album, Driving Friend, recorded in Santa Barbara between touring and recording with his band US Elevator in 2016-17. A caveat from the LP is the song "Palm Springs", about a day in his life while staying at his uncle Thomas Steinbeck's home in Montecito.
Our phone interview this week:
Q. Is the song "Palm Springs" a real story?
A. I wrote that song in Montecito. I had a friend who invited me to go to Palm Springs and then disinvited me because his girlfriend could go, so I stayed in Montecito, and a flyer came to the door saying, "Get your diamonds, final sale at A.H. Gaspar Jewelers," and I wrote the song. I liken it to Graham Parson's records where the lyrics leave one guessing: Is that a true story?
Where was your head and heart when you created the songs for Driving Friend?
I try to write all the time, nesting ideas. It's the way I like to work, to write every day, so when there is time to record I have a plethora of songs. It's a constant push to have new material. The song "Salvage The Day", my Beatles-esque White Album song I started writing at 8 am and finished at 4 pm. "Cabin Fever", I wrote in the car one cold day in the Berkshires dreaming about a cozy lodge getaway. "Will You Be Left Behind?" is a gospel sing-along song inspired by a line in the book Reasons To Believe: One Man's Journey Among The Evangelicals and the Faith He Left Behind, by western Massachusetts-based author John Marks.
What is your writing instrument?
I go back and forth between guitar and piano a lot, and sometimes I don't even have an instrument and it will just be in my head, I put it in my phone and then pick up my instrument and surf for the key and chords. A perfect writing tool is the piano, and the guitar helps to simplify things. With the guitar, I can genre-fy it quickly. With the piano, I don't get locked in.
What is the tone and key of the album's music?
I have a lot of the acoustics tuned down a full step, and when they hit the tape, it gives a rich quality and amplifies the low end of the instrument. I dropped where my voice likes to sit a full step down. In my younger years, I constantly sang a little too high. When you're in the studio, it makes sense to find the keys that work. There are a lot of D flats, Fs, and A major keys on the LP.
How was it recorded, analog to digital?
We got this tape machine rolling that Alan lent us, a vintage 1,000-pound 24-track
Studer A-80. We hit the tape and then Pro Tools, kind of the norm right now. We used the same reel over and over, for both this LP and the US Elevator LP. It was more like a mix tape, it was cost-effective for us and kept it green by recycling it. Re-recording over the same tape gives it a low end, that warmth, and I'm falling in love with the way it sounds.
Recorded as one band or separate tracks?
We recorded all together as a band, and didn't use headphones! I put a QSC monitor on the floor and we hit the tape.
Name the musicians, engineers, and producers on Driving Friend…
A shout out to A-list musicians: bassist Nate Modisette, drummer Griffin Goldsmith, and pianist/guitarist Taylor Goldsmith (Dawes), Pat Sansone on guitar (Wilco), James Raymond on keys (David Crosby's son), singer Sarah Lee Guthrie, singer Nicki Bluhm (Nicki Bluhm & the Gramblers), engineer and keys Brett Long, and Tim Bluhm (The Mother Hips) on multiple instruments who also mixed the LP, and executive producer Alan Kozlowski.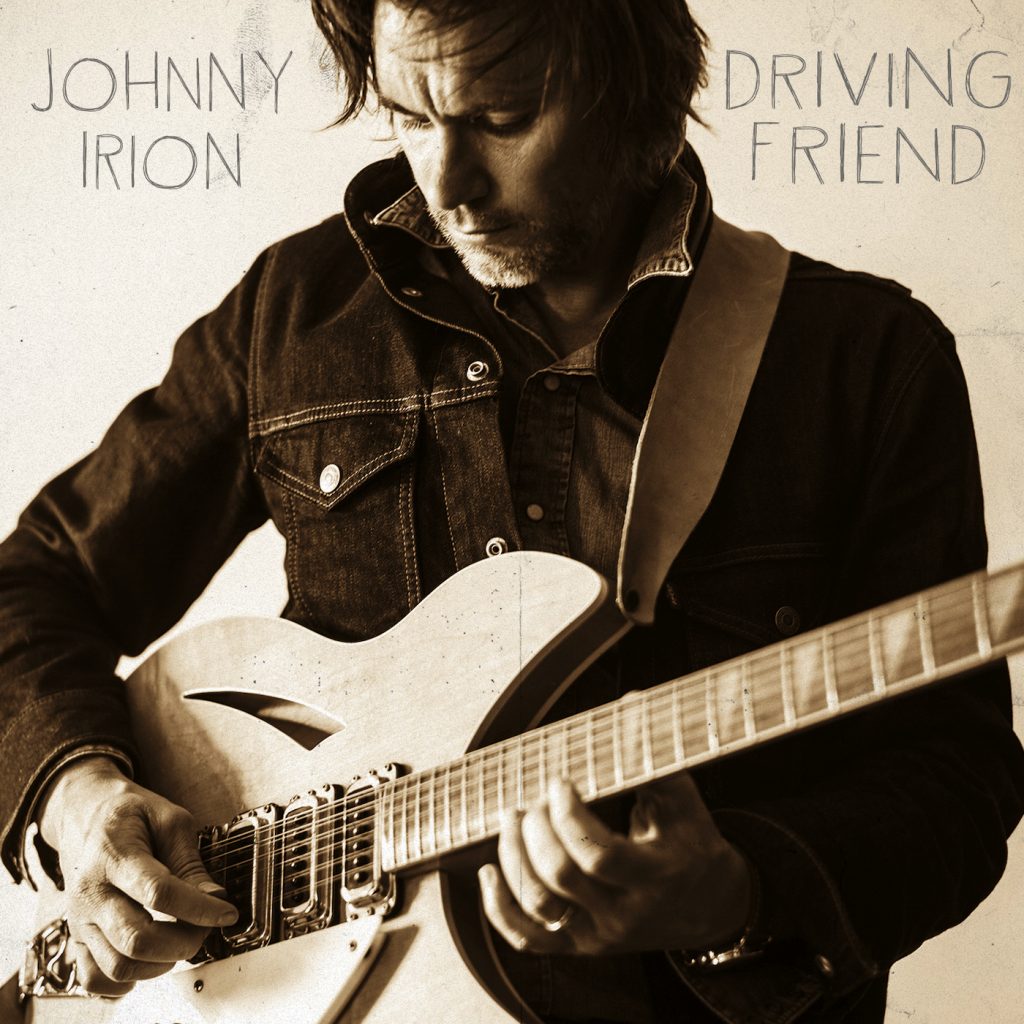 Where does this new work fit into your songbook?
This is literally like a publisher saying, "You've got a studio, go in and publish your songs." I go with my gut and my heart saying, "Do this" – it's an exercise in recording from the gut. The new LP is the most Americana record I've made based on the themes in it, like the song "Emily". Santa Barbara has been amazing for me, I made US Elevator's and this LP there. I love the fact that these records were made there.
Tell us about your record label, co-op with Blackwing Pencils and Tuneanthropy…
Sarah Lee Guthrie [my wife] and I formed our own record label, Rte. 8. To promote and distribute Driving Friend, I collaborated with Blackwing Pencils, my great-uncle John Steinbeck's pencil of choice. He'd sharpen 24 a day and use each one until it got down to the nub, writing The Grapes of Wrath longhand in a notebook. A portion of every album sold will benefit the Blackwing Foundation, which funds music and arts programs in public schools. My music awareness foundation is called Tuneanthropy. Email me your ideas!
What are the first three songs on your playlist at home?
I'm listening to Magic Sam the Chicago Blues player and don't know why he's not revered with "Lightnin'" Hopkinsand Robert Johnson. I listen to Dvorak a lot; that's where the melodies are. I write a song after listening to his stuff, the melodies that pop out of his melodies to me! And been obsessed with the song "Alone Again Naturally" by Gilbert O'Sullivan. Its a beautiful song, I like the delivery, chord progression and bridge a lot; it's a very simple and beautifully recorded song. The melody is very close to the song "Sgt. Pepper's Lonely Hearts Club Band" by Paul McCartney, same cadence and everything. You'd have to be obsessed with The Beatles like me to know that!
411: May 22 Lobero Theatre, Santa Barbara, www.johnnyirionmusic.com 
You might also be interested in...