Don't Miss Les Miz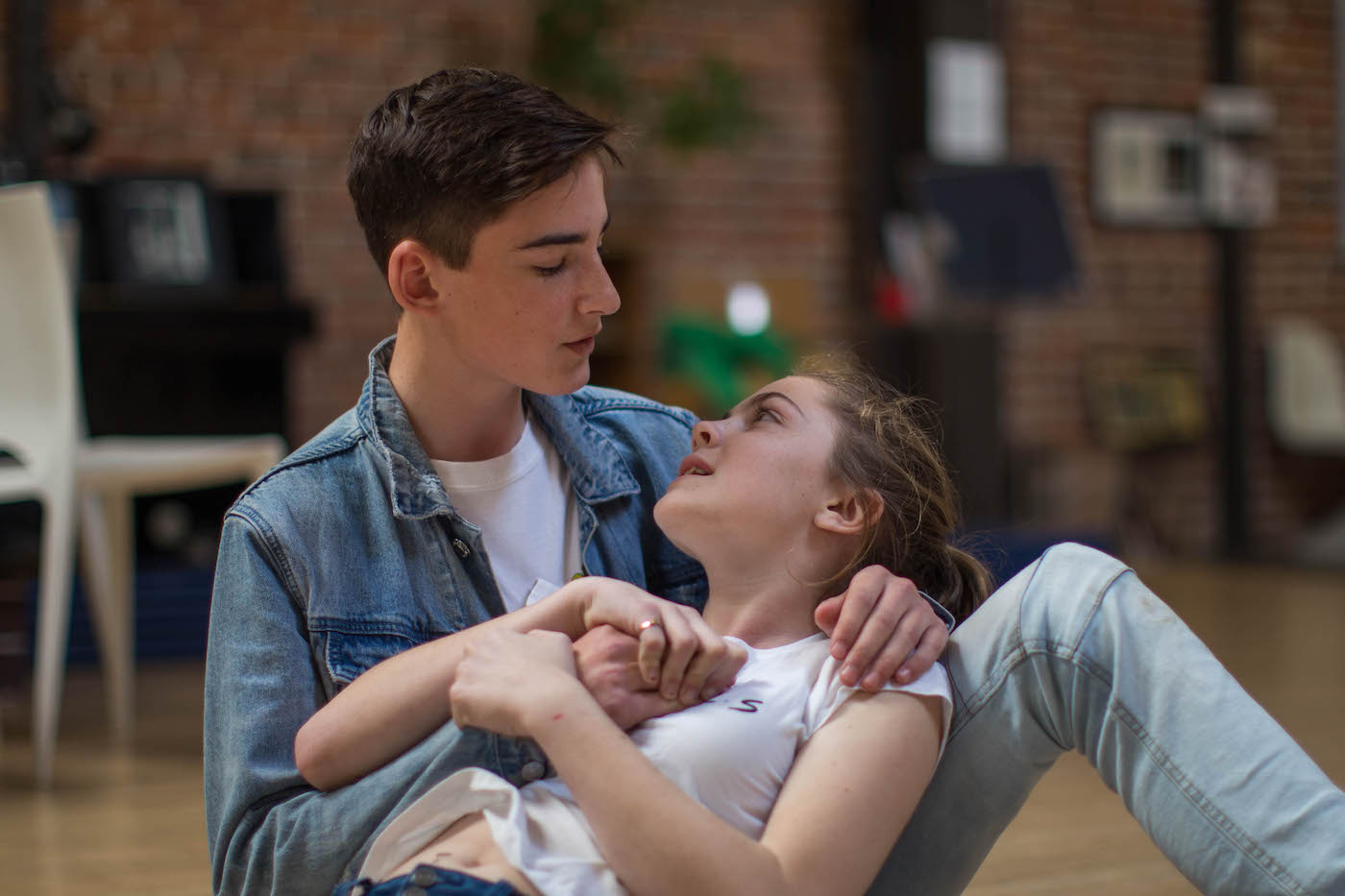 Okay, let's just come right out and say that Janet Adderley, she of the Santa Barbara Youth Ensemble Theatre (SBYET), is the best. Oh, sure, we've got Otto Layman at Santa Barbara High School squeezing and cajoling high-school kids to perform professional-style musical extravaganzas on the high school stage. Otto is as good as it gets, but, after all (with apologies to Billy Sherrill and Tammy Wynette), he's just a man. And, well, Ms Adderley is the multi-talented and stage-savvy woman who goes one-up on the talented and stage-savvy Mr. Layman by wrenching nearly professional performances out of… elementary school and middle school kids. Take that Otto, you, you, man!
My first experience with Ms Adderley was perhaps 10 years ago, upon attending her Lobero production of How To Succeed In Business Without Really Trying, starring a bright and brilliant cast of boys and girls, aged from six years old to maybe 13. The sheer joy – let's call it exhilaration – of watching the ensemble numbers "A Secretary Is Not A Toy" and "The Brotherhood Of Man" lingers in memory to this day. Janet brought the show back last year with an older cast (none older than 16) and succeeded admirably again.
Dakota Lotus, a now-13-year-old who started with the Adderley School as a five-year-old, is set to star in the upcoming Disney Channel show Coop and Cami Ask the World, due to premiere in September; Janet is the on-set coach for all the kids on the show.
Full disclosure: Maile Kai Merrick, who plays Eponine in the Saturday, May 19, 1 pm show, is my sister-in-law's daughter and my wife's grand niece. However, no one in the family had any idea that soft-spoken, shy Maile Kai had a voice that can not only shatter glass but can silence a noisy forest with its power. As soon as Ms Adderley heard her, she signed her up and put her forth as a lead in only her first year with SBYET. This is a young lady worth watching… and listening to.
Ms Adderley put on a stunning production of Les Misérables in 2014 at the Lobero and is about to do so again this coming weekend. If you like theater; if you like musical theater; if you enjoy watching talent – real talent – come alive before your eyes, and heck, if you simply love Les Miz, you should not miss this show.
The following is a special message Janet sent to the Journal in light of the tragic events of January and February:
"Little did we know in September when we started that such heightened reality would befall our pristine community, with the disastrous events of January 9. We had our normal Sunday rehearsal at the studio on January 7. We were told a bad storm was coming and some people might have to evacuate their homes. On Monday, I drove back to L.A. and returned to my job coaching kids on a new Netflix Series…
"By Wednesday, January 10, we discovered that two of our students (Lauren Cantin and Julia Riskin) had lost parents in the mudslides and Lauren's brother was still missing. It is very hard to put my feelings into words, but for a while it felt like we were all walking underwater, struggling to get back to the surface and catch our breath… as Jean Valjean says when he is released from prison, to 'feel the wind' to 'breathe again.'
"For these resilient and extraordinary kids, coming together each week to prepare for their shows at the Lobero has been a situation of 'life imitating art'. To watch them lift each other up in rehearsal, begin to heal the entire community with their glorious performance at the Kick Ash Bash, galvanize their efforts to support mudslide victims and raise over $65,000 at Teen Sing, and now to finish their journey in performances at the Lobero and at the Santa Barbara Bowl with Katy Perry, theirs is the story of perseverance and love. They are 'the world beyond the barricade, the music of a people who are climbing to the light. They are the face of God'."
•••
The Adderley School's Santa Barbara Youth Ensemble Theatre production of Les Misérables will be on stage Saturday, May 19, at 1 and 5 pm, and again on Sunday, May 20, at 2 and 6 pm. Later on Saturday (sometime after 8 pm), the cast will join Katy Perry on stage at the Bowl. Tickets can be ordered via lobero.org online or by calling the Lobero box office at (805) 963-0761 or (888) 456-2376.
You might also be interested in...