Embodying Emotions, Bullock Beguiles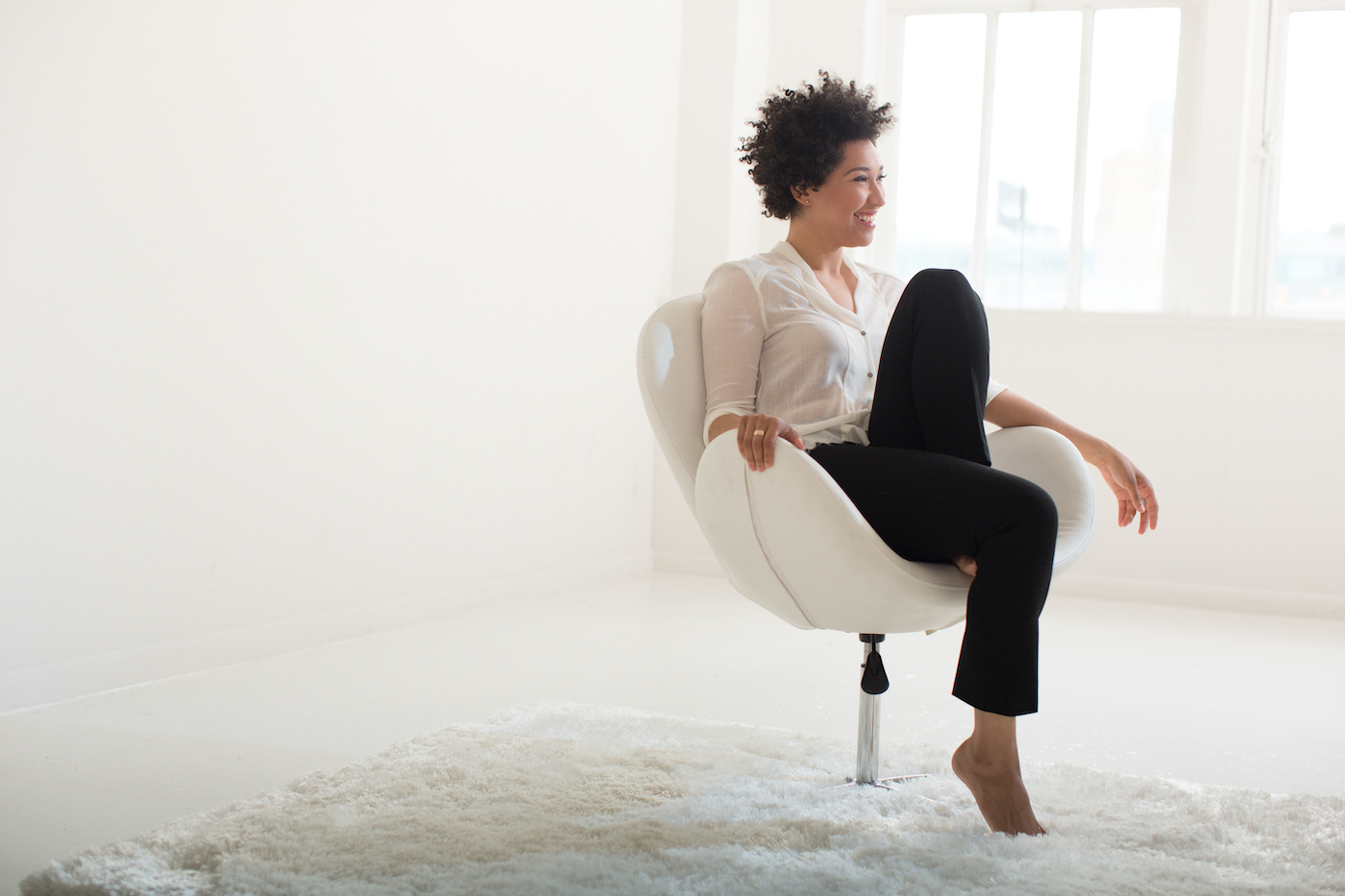 Critics have been tripping over themselves to find fresh metaphors and more to describe soprano Julia Bullock's considerable gifts and her depth of emotional delivery. Discerning local song lovers have already had the pleasure of experiencing her extended talents in person twice in the last couple of years, as she sang "Somewhere" with the New York Philharmonic in the 2015 concert at the Santa Barbara Bowl and tackled a world premiere portraying Josephine Baker in a piece by jazz composer Tyshawn Sorey the following summer in Ojai, where she also took on Kaija Saariaho's La passion de Simone. On Tuesday, April 3, Montecito music lovers encounter even more magic from the enterprising singer as Bullock makes her Santa Barbara recital debut at Hahn Hall with a program that ranges from Schubert, Samuel Barber, and Fauré to blues-jazz songs by Billie Holiday, Nina Simone, and Alberta Hunter.
Bullock talked about her approach, accomplishments, and choices over the phone earlier this week.
Q. Your program is unusual for an opera singer/art song recital, full of blues-jazz from the 20s and 30s and other rare material. Considering your career so far, this looks like more genre-busting.
A. Because I didn't grow up listening to classical music, the qualities I look for, and the goals/values I have as a singer, aren't wrapped into a particular genre. It's more about how direct can you be? Are you making clear statements? I still identify as a classical singer – that's the technique and discipline I practice every day. But I just want to be able to use my voice and apply it to whatever material I feel I can communicate authentically.
There also seems to be a focus on material by or at least for women. Was that a conscious choice?
For the blues set, it came from researching the idea of a black-and-blue album, with Harlem Renaissance material, and things linking to my hometown, St Louis. I found a lot of recordings I loved, and when I looked, I discovered that many of the songs I was most thrilled by were actually written by women. They had a real fierceness, and there was a social and sexual liberation bursting out of these songs. I felt very empowered and excited to try to get that material into my body. Oftentimes in classical, women are portrayed as masked in sexuality but not expressing it outright. With Nina Simone, she shifted from going with blues standards to being on a path of talking about the black American experience as a pretty fearless woman. These voices give me an opportunity to live in these parts of myself that otherwise might make people quite uncomfortable.
So singing isn't just about delivering the message for others but also embodying energies for yourself?
Yeah, it's about letting them move through me. While there are certain things you have to channel and refine depending on the material because you can't fit everything you are into every moment, I also don't want to abandon or cut out parts of myself. Thinking of Leontyne Price, there was a pressure to always present herself as the most dignified person on the planet. I went through a phase of feeling that myself. But even that thought started cutting off my ability to be true to the material, because it's just not how I experience life, or even how I hear music. It's multi-tiered. There are a lot of things being tapped. Not all of it is refined and beautiful. Some is quite ugly and aggressive. I'm willing to go there and give that to people.
I'm also wondering how has the Black Lives Matter and #MeToo movements might show up in your work.
I programmed the recital long ago. But the subject does constantly run through my mind. The nice thing about a recital is that I can contextualize the repertoire in a way that communicates beyond having nice material. The point of the concert is not just to come and appreciate my instrument – how well I landed a particular phrase or handled a difficult passage – but to engage in an experience with each other, recognizing the things that are uncomfortable or sensitive, and not step away. We have art in our world so we can get close to these disturbing realities without getting harmed. I want to be always be conscious of that.
You're already done so much. What's next for you, in terms of career or repertoire choices?
I know that the act of singing is about allowing yourself to stay open, which is more of a challenge now than it was in my mid-20s, when I was just flying based on my own enthusiasm. Now, I have more tools, more options at my fingertips for expressing things, but that also means that when I'm inconsistent, it's way more obvious. But I'm still very much exploring everything that my voice and mind and body are capable of. I've been so lucky to already have been given many platforms to experiment. I'm hoping one day I will hone in on what I can communicate the best. But I can't do it at the moment. Or at I'm not going to. (Laughs)
(Soprano Julia Bullock and pianist John Arida perform at 7 pm Tuesday, April 3, at Hahn Hall at the Music Academy of the West, 1070 Fairway Road. Tickets cost $37. Call 893-3535 or visit www.artsandlectures.ucsb.edu.)
You might also be interested in...