3Q's: Jones-ing for Magic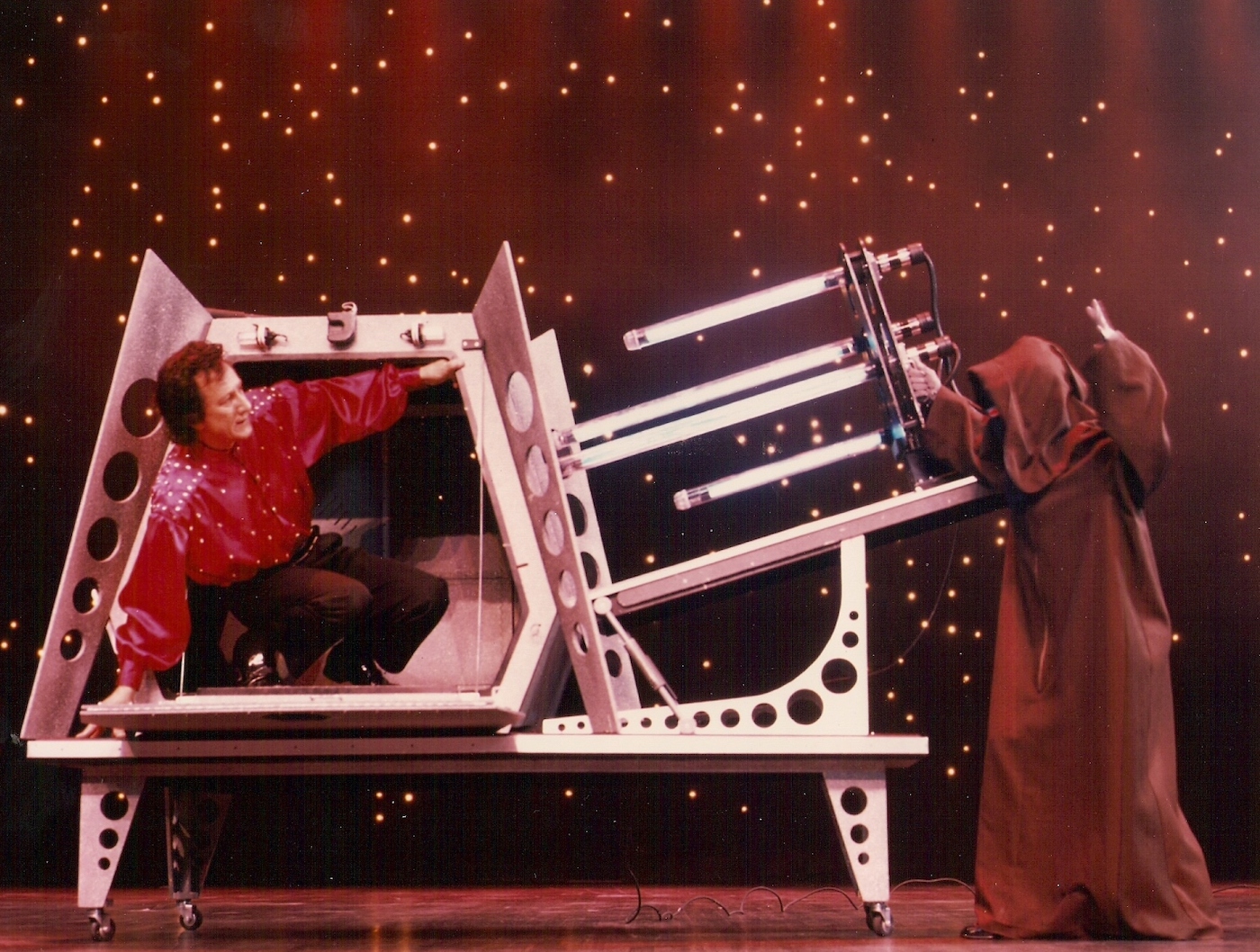 Chuck Jones has been performing magic for nearly six decades, dating back to when he was just a kid visiting magic shops – yes, those used to be popular – with his dad. "The magic bug, it just bites you and it doesn't let go," Jones said. "The guy behind the counter would demonstrate a trick and if you buy it, you could duck back there and he'd show you how it works. I bought more magic than you can imagine just so I could learn how to do 'em."
Jones appeared on The Tonight Show with Johnny Carson as a 12-year-old – a gig he landed because a Carson writer who had hired him for his kid's birthday party was suitably impressed – then parlayed that into his own kid's TV show. Later, Jones and his wife would tackle every phase of the business, from shows in shopping mall to revues in Las Vegas, fairs and expositions to corporate gigs, amusement park productions, and big touring roadshows.
On Saturday, Chuck Jones & Co. returns to perform for the 62nd annual edition of It's Magic!, the revue show he first appeared with back in 1964, at the Lobero, where he'll be sharing the stage with fellow Magic Castle veterans Xavier Mortimer, Dan Birch, Pop Hayden, and Matt Marcy. Jones talked about the changing world of magic, what still keeps him going, and his current illusions over the phone from Los Angeles.
Q. You created the Mis-Made Girl, one of the most iconic illusions of all time. But you don't do it anymore.
A. We premiered that for the It's Magic! show in 1964. The girl is divided in four parts, but when the assistants on stage put the boxes back together, they make a "mistake" and the parts are in the wrong order. When we reveal her, her head is in the middle, her tummy is up above, and her feet are way up high. That was my signature piece until everybody started copying it… it's very difficult to keep these things to and for yourself. In most cases, a trick can't be patented as a new invention. So, it's out there. And after one magician does it, everybody else figures it must be in public domain. I was very upset about it years ago, but I've put it aside. All you can do is come up with a better trick.
What are some of your favorites now?
Fusion, a form of sawing a lady in half, is about pushing a lady through a piece of glass that we've made liquid so we can do it. But when she slides halfway through, we stop, something goes wrong and the glass becomes solid, and the girl gets divided in half. Then we have to put her back together again. At the Lobero, we'll be doing Squeeze Play, another one of my own, where the girl is between two panels that when they get pushed together turn her into a flat doll. We go through lots of funny stuff with that before we reproduce her. And my current signature piece is Look to the Future, where an alien captures me in a space machine. There's a very surprising conclusion, but we don't want to tip that off.
What makes for a great illusion?
Surprise. If you show a box that's empty, the audience knows something is going to appear in it, maybe a rabbit or a lady. But then you create an effect where you catch them off-guard, where they can't foresee what's going to happen. That's the best magic there is. And that goes for close-up magic too. But even more importantly, performing magic has always been about the entertainment value. As long as you give them fun, and make them laugh, they'll keep coming back.
(It's Magic! performs at 2 & 6:30 pm Saturday, March 31, at the Lobero Theatre. 33 East Canon Perdido St. Tickets cost $20 to $35. Call 963-0761 or visit www.lobero.com)
You might also be interested in...