Book Offers Help in Reframing Life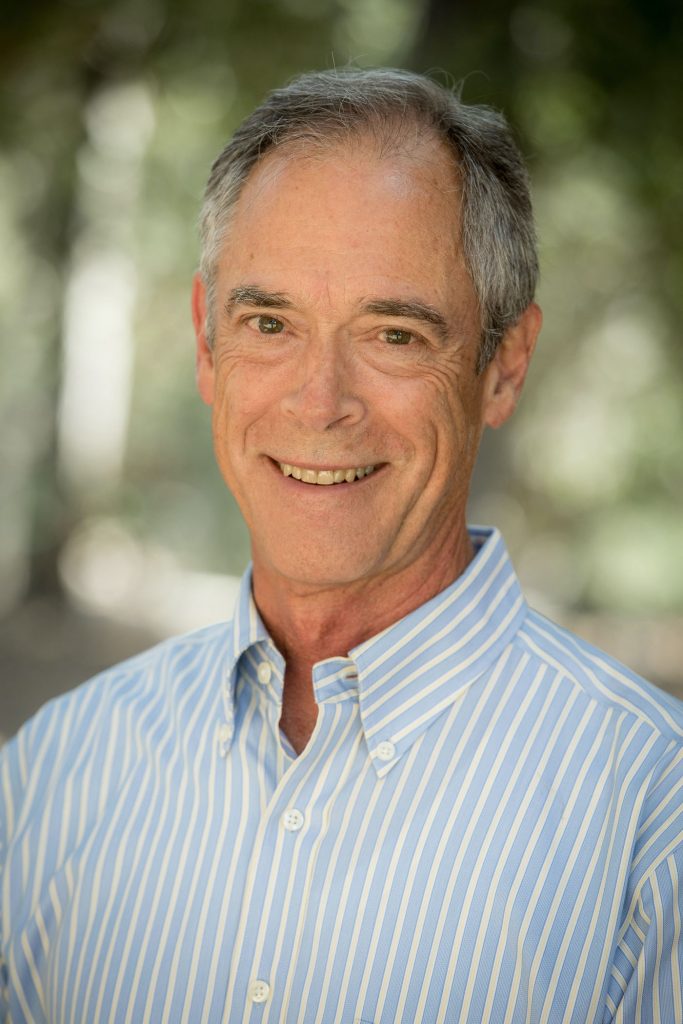 Greg Spencer, Westmont professor of communication studies, hopes that his new book, Reframing the Soul: How Words Transform Our Faith, will help members of the local community as they remember the challenging events of this past winter.
On the night after the massive January 9 debris flow, Spencer said his last thought before going to bed was that he needed to feed the birds the following day. "These words reminded me that I needed to do something life-giving," he says. "I needed to do what I could do, to hold the hurting, to listen to my students' stories, to prepare for the semester ahead. How we frame these last few months matters. It has everything to do with how we go forward.
"As we work on our word choice, we become empowered to reframe our story according to the truth of our lives and the wisdom of the gospel. New circumstances, such as a natural disaster, often drive us to reframe. In times of crisis, we might realize that the labels we've been using are unsatisfying. Reframing the Soul guides readers through four 'soul essentials': remembering the past with gratitude, anticipating the future with hope, dwelling within themselves with peace, and relating to others in love."
Spencer has published several books, including Awakening the Quieter Virtues, and two novels, The Welkening and Guardian of the Veil.
The book will be available for purchase and signing at a free, public reading on Wednesday, March 28, at 5 pm at Hieronymus Lounge in Westmont's Kerrwood Hall.
Spencer, the Western States Communication Association's 2018 Master Teacher, earned a bachelor's degree at Cal Poly before earning a master's degree and doctorate in communication, both from the University of Oregon. He has taught at Westmont since 1987, specializing in rhetorical theory and media ethics.
Examining Liberal Arts in a Post-Truth Age
The Westmont Gaede Institute for the Liberal Arts hosts the 17th annual Conversation on the Liberal Arts, "Knowledge in Crisis: Liberal Learning in a 'Post-Truth' Age," March 22-24 at Westmont. Top scholars, administrators, students, and practitioners consider how the tools of a liberal arts education can help us navigate the changing landscape of knowledge. Speakers include William Deresiewicz, Lynn Hunt, Martín Carcasson, and Elizabeth Stoker Bruenig.
"With ample time for open discussion in addition to formal presentations, this intimate conference is designed to stimulate teaching and learning through conversation," says Chris Hoeckley, director of the Gaede Institute. "Participants come from every level of the academy, but also from journalistic outlets, nonprofits, religious ministries, and other organizations that have an interest in liberal education, ensuring a rich variety of perspectives."
"The conference will be kept rather small with fewer than 100 participants to better stimulate the teaching and learning through conversation rather than lecture," says Hoeckley. "The wide array of backgrounds from those participating also means a wide range of perspectives."
Deresiewicz, an award-winning author and essayist, taught English at Yale and Columbia before becoming a full-time writer in 2008. He wrote the New York Times bestseller Excellent Sheep: The Miseducation of the American Elite and the Way to a Meaningful Life, as well as numerous articles, including recently In Defense of Facts for The Atlantic and On Political Correctness for The American Scholar. He has won the Hiett Prize in the Humanities, the Balakian Citation for Excellence in Reviewing, and a Sydney Award as well as being a three-time National Magazine Award nominee.
Hunt, a distinguished research professor in history at UCLA, specializes in the French Revolution. She has undertaken wide-ranging examinations of human rights, time, religious pluralism, and historiography. Before serving at UCLA, she taught at the University of Pennsylvania (1987-98) and the University of California, Berkeley (1974-87). She earned her Bachelor of Arts from Carleton College and her Master of Arts and doctorate from Stanford University.
Carcasson, professor in the communication studies department at Colorado State University, founded and directs the CSU Center for Public Deliberation, an interdisciplinary center that prepares students for practical engagement in deliberative democracy. His research with the Kettering Foundation's Deliberative Democracy Consortium most recently includes his report titled "Process Matters: Human Nature, Democracy, and a Call for Rediscovering Wisdom." Carcasson's research has been published in Rhetoric and Public Affairs, the International Journal of Conflict Resolution, and the Quarterly Journal of Speech.
Stoker Bruenig, an assistant editor and opinion columnist at The Washington Post, served as staff writer at The New Republic, and contributes articles to a wide range of periodicals including The Atlantic, The American Conservative, and Jacobin Magazine. She has done graduate work in religion at Cambridge University and Brown University.
For full conference information, visit westmont.edu/conversation. 
Theatre Opens End to Avoid Damage
Westmont has commissioned a new play that explores friendship and the laundry list of things to do as the end of the world nears. End to Avoid Damage, written by Diane Exavier, Westmont theatre arts department scholar-in-residence, will be performed in Porter Hall Black-Box Theatre at Westmont on Sunday, March 25, and Monday, March 26, both at 7:30 pm. All performances are free and open to the public.
The play, directed by senior Karly Kuntz, features senior projects by actor Troy Chimuma and designer Leslie Duggin.
Chimuma, who plays Leroy, is desperately in search of his brother, whom he hasn't seen in years, to rekindle their childhood relationship before the world comes to an end. "It's a work of art that shows the lives of people living in black culture and how the external circumstances of the play impact each character differently and how they cope," Chimuma says. "I hope audiences leave feeling as though they were invited into a foreign world and didn't feel alienated or distant, but felt one with the world."
Chimuma was introduced to Exavier's work when he was lighting director for one of her plays, Blame the Season, at last year's Westmont's Fringe Festival. "After the final performance, I was approached by John Blondell, theatre arts professor, about commissioning a play from Diane for my senior project," Chimuma says.
Exavier, a native of Haiti who lives in Brooklyn, New York, is a three-time recipient of the Roland Wood Fellowship for Theater Studies from Amherst College, where she completed her Bachelor of Arts in theater and dance. She recently received a Master of Fine Arts in writing for performance from Brown University.
Chamber Orchestra Hosts Spring Concert
The Westmont Chamber Orchestra and Chamber Winds will host their spring concert Sunday, March 25, at 3 pm in Deane Chapel on Westmont's lower campus. Admission is free.
The Westmont Chamber Woodwinds, featuring Sarah Hooker (flute), Elaina Hollister (oboe), and Maya Rouillard (bassoon), will perform pieces by Mendelssohn, Vivaldi, and Mozart. The Brass Ensemble will perform pieces from West Side Story. The chamber orchestra will perform Hebrides Suite by Clare Grundman, as well as selections from the soundtrack to Brave. The concert will also feature the Westmont College Choral Union performing "Holy Spirit, Living Breath of God" by Keith Getty and Stuart Townend.
You might also be interested in...