Santa Barbara Blues Society 41 Anniversary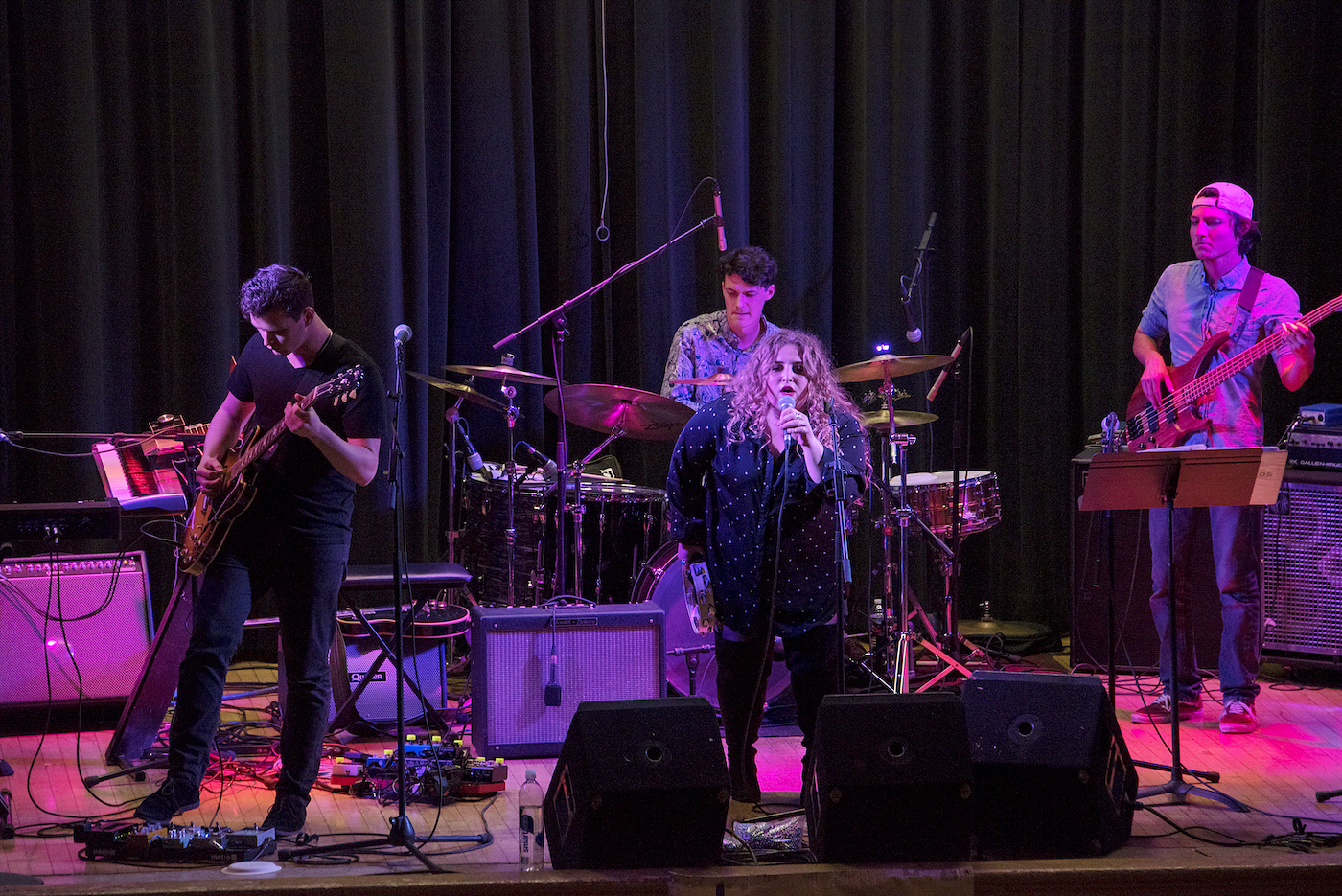 On March 3, the SBBS celebrated its 41st anniversary with an all-star gig at the Carrillo Rec Center. Packing in the all-generational blues fans and band groupies, the celebration was SRO with the peeps dancing in the aisles to the balcony. There were 20 volunteers meetin', greetin', and servin' barbecue and cake. It is the oldest existing U.S. Blues Society and voted the best of its kind in the country by the Blues Foundation in Memphis. It was co-founded in March 1977 by physician Laszlo Kiraly and DJ Greg Drust.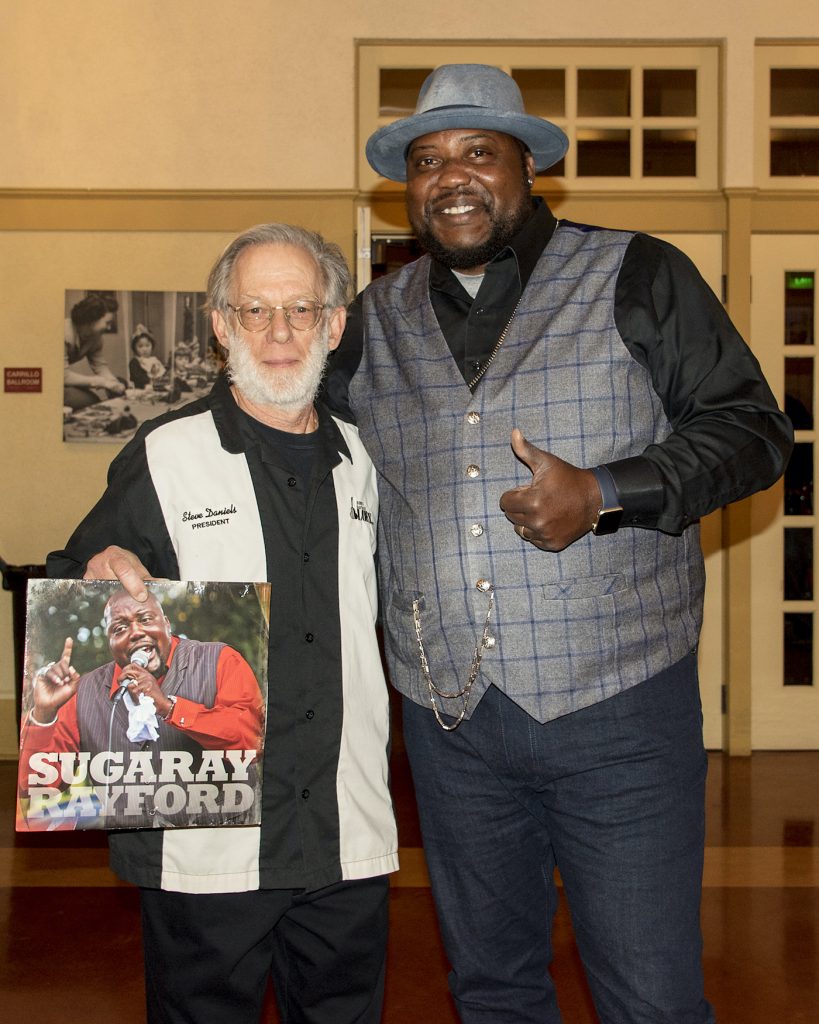 SBBS president Steve Daniels welcomed everyone in the ballroom and introduced the pre-headliner band, our town's East Valley Road, a four-piece millennial band of local kids that have been playing together since they were "just 13." Members are singer Brandi Lentini, Cameron Nichoson on guitar, Fabio Rodriguez on bass, and Maxton Schulte on drums. They performed songs by Etta James and other blues classics.
The band thanked the SBBS for sponsoring them in January to compete in Memphis's International Blues Challenge Youth Showcase. After the show, Brandi told me they chose the band name "because it's a dedication to Santa Barbara – you know, East Valley Road goes from SB to Montecito, so it connects everybody together."
Next up was headliner and blues singer Sugaray Rayford and his seven-piece band. He has been nominated for eight Blues Foundation Blues Music awards, including B.B. King Entertainer of the Year. Former singer for the acclaimed Mannish Boys, he has led his own band since 2010. Performing originals, he brought the house up dancing for two hours. During the break, he took five with me for a interview in the green room:
Q. Please tell us about your new vinyl LP…
A. Touring around the world, everyone wants vinyl – CDs are out. It was nostalgic for me. I love analog; every time I record, it's analog. As a musician, I can hear the difference from digital. It's the midtones and the overtones. The 0s and 1s are okay, but it's too clean, sterile – we have to be humans. With vinyl, you get that true analog sound… the "grease" is there.
How do you feel about being here for the gig?
I love it! Last time we were here was four years ago, and we are always treated really well. It's good to be back. I was proud they invited us for their anniversary.
What's next for you and the band?
Following this gig, we are taking some time off and then starting March 12 we will be on a U.S. tour, and joining us is the horn section from Amy Winehouse's band.
What is it you've always wanted to say in an interview?
I tell people around the world, Blues music is alive music, this is not jazz, not the sit-down-in-chair, drink-red-wine-and-eat-cheese music. This is a party, you are going to a juke joint, sweating, and putting your dancing shoes on!
Shout-out to sponsors KCBX FM Public Radio, KCSB 91.9 FM, DSR Audio, Southland Blues Magazine, Roy Restaurant, Lafond Winery, Woody's Restaurant, Firestone Winery, Orange Tree Inn, and Adams Printing 7 Graphics.
A big Montecito Journal happy anniversary, SBBS – thanks for keeping the sound of American music alive in our town!
411: www.sbblues.org
You might also be interested in...