Piano Man: 4Q's with MAW Winner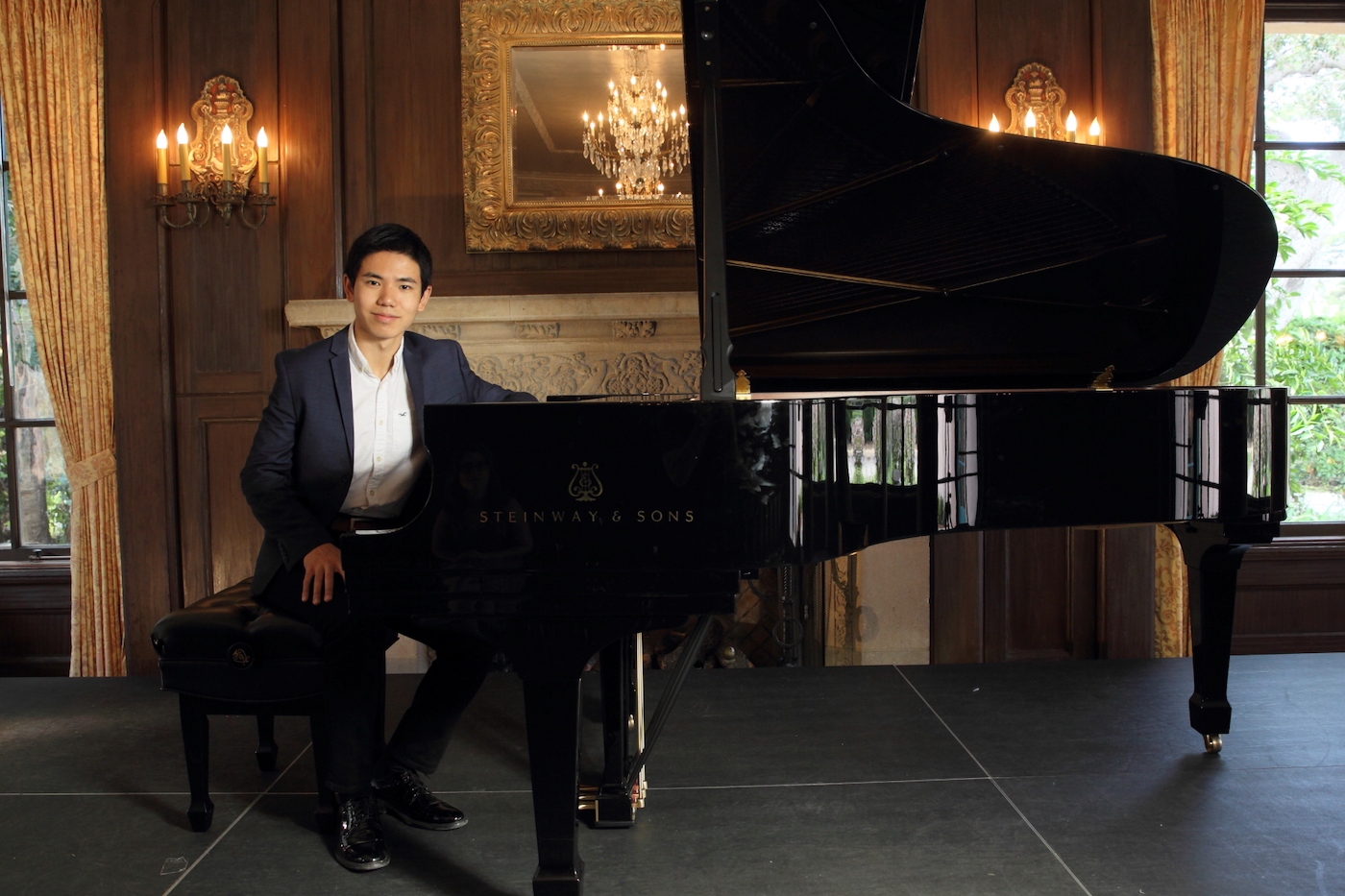 Zhu Wang, a Chinese pianist currently studying at Juilliard, won The Music Academy of the West/Steinway & Sons inaugural Solo Piano Competition at last summer's festival, taking home the $5,000 prize, and earning a recital tour that includes performances in Los Angeles, New York, and Chicago. The tour also features a return to Hahn Hall, the site of his triumph, at 7 pm on Monday, February 26. Wang talked about last summer and the concert – where he'll play works by Bach, Brahms, Chopin, Nikolai Kapustin, and Timo Andres – over the phone recently from New York.
Q. You've won a number of prestigious competitions in your teenage years. How did MAW compare?
A. It was more like a party for me, because all of pianists had spent so much time together by then that we knew each other very well, and helped each other out with our pieces. It was the last performance of the year, and I'd practiced a great deal, so it wasn't stressful at all. I just played very comfortably, and really enjoyed it because it was more like a chance to share with the audience what I learned over the last couple of months. I wasn't thinking about winning, but I played with a lot of passion and with my true heart.
As part of your prize, Timo Andres – who was also one of the judges – composed Moving Études for you. Did you connect? Does the piece capture some of what you are about?
I actually met him after the competition. We finished so late that night that all the buses were gone, and I had no one to drive me home, as even my compeer had left. So, I asked him. We had a great conversation all the way to where I was staying. We talked about the Chinese piece that I played, and my experience and my life at Juilliard, and my favorite compositions. I told him I love the character pieces by Schumann and Schubert. He (Andres) wrote three short pieces that have very different characters. The first one is full of a lot of chords, with a lot of energy and a rhythmic pattern that keeps changing. The second is very emotional and has lots of room for expressiveness in the middle, while the third is poetic and romantic – that has freedom for me to have my own thinking. He wanted me to have room to improvise. But it's very hard, and it's taking a lot of practicing.
How did you choose the other pieces for your program?
Bach's Jesu, Joy of Man's Desiring has a lot of feeling, so it's a great way to start off the concert. The Brahms is something I loved the first time I heard it and could never get it out of my head, so that had to be on. Kapustin's Variations is very jazzy and joyful, so it's fun to play. I have always felt I have a special connection with C, and I'm always so comfortable to play his music… to end with this big structura piece, with a great ending that will end the concert with good affect.
I'm a little surprised you don't have any Chinese music on the program.
Maybe as the encore. But I don't want to assume anything.
You might also be interested in...