Christmas at the Oasis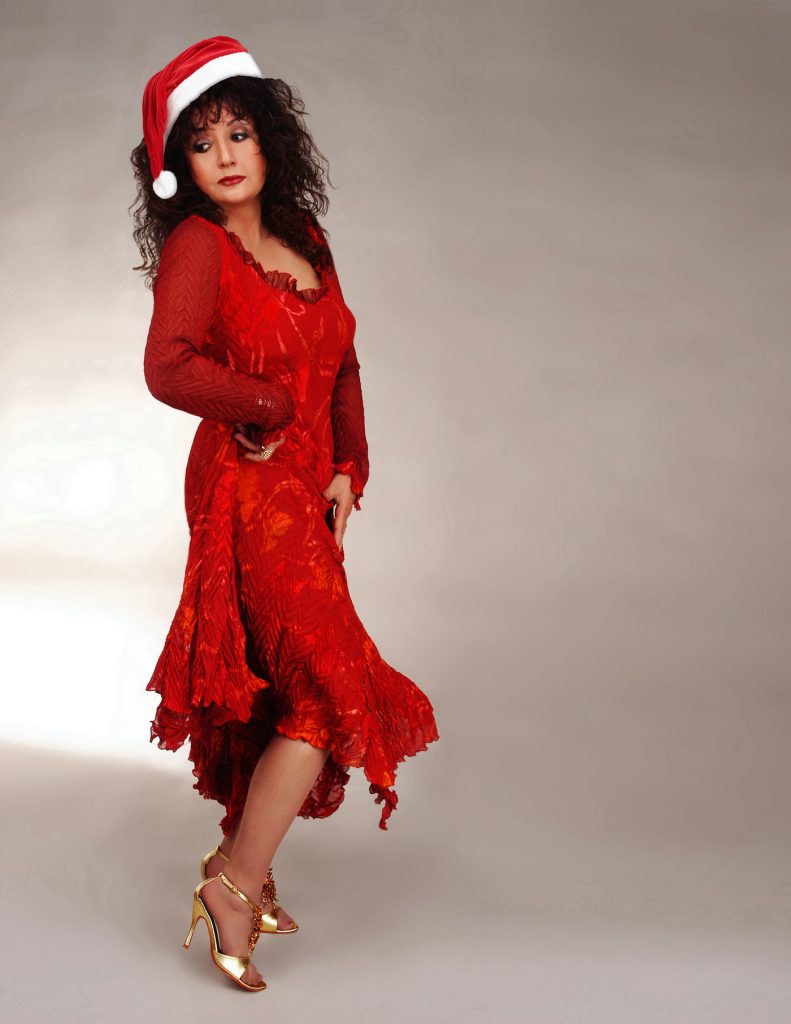 Maria Muldaur already had a decade-plus of experience in music that had spanned jugband to folk-rock to bluegrass, when out of the blue she scored a mega-hit in 1974 with "Midnight at the Oasis". But as she readily admits, fame, and fortune beyond that blip wasn't in the cards, nor something she desired. Eschewing pop, Muldaur instead has explored any number of American roots music genres, from gospel to R&B to big band jazz before she hunkered down with the blues.
Along the way, over the course of 40 albums, Muldaur has earned a total of six Grammy nominations, including one for 2001's Richland Woman Blues, and another eight years later for her Garden of Joy collaboration. Most recently, she's channeled her inner New Orleans with her Red Hot Louisiana Band, the group she fronted her last time through town.
On Saturday, Muldaur returns to Santa Barbara to play the new Wooden Hall concert series at the Alehacama Theatre, and this one is special as it marks her first-ever official performance with John Jorgensen, a guitar master who as a member of the Desert Rose Band won the Academy of Country Music's "Guitarist of the Year" award two consecutive years. His extensive list of credits runs from Elton John to Vince Gill, plus a 1990s stint in the guitar trio Hellecasters with Will Ray and Jerry Donahue of Fairport Convention, although these days he mostly fronts a gypsy jazz ensemble.
Muldaur and Jorgensen are teaming up for Holiday Swing full of hip, humorous, and often irreverent Christmas songs by some of her early blues heroes. She talked about the show over the phone earlier this week.
Q. How did you connect with John Jorgensen for these gigs?
A. To tell you the truth, I wasn't really aware of him, but we're represented by the same agency. I was going to see him perform at Yoshi's in Oakland late this summer, and he asked me to sit in with his quintet. I had literally never sung a note with him before, not even a rehearsal backstage, so it was completely off the cuff. But there was an immediate magical chemistry, which we both felt. As I left the stage, he told the audience that they had just seen "the first of many collaborations we'll be doing." We're starting off with these holiday gigs.
I am just stunned by his musicianship. He's a very high-caliber guitarist, but there are a lot of guys who can play fast and show off. He's in a whole other class of very conscious, evolved music. I was just enthralled and that doesn't happened very often to me.
Your set list ignores the standard Christmas fare in favor of blues stuff from the 1920s to 1940s and more, from Bessie Smith, Ma Rainey, Alberta Hunter. How did you find them?
No, they're fun tunes, but not the usual songs you get bombarded with at the mall and in elevators. It's way to the left of that. I've been collecting all these jazz and blues holiday tunes for years. Christmas for hipsters. I just picked out my favorites. We've got John's rhythm section swinging it. It will be awesome.
I understand you've also adapted "Midnight at the Oasis" for Christmas.
Six years ago, I was doing a holiday show with my regular band and I wasn't planning on doing the song. But the band said I had to because it was my signature. So I found a napkin and a pen, and in five minutes I changed the words and turned it into a Christmas song. It worked pretty well and audience loved it. So we'll do it again, "Christmas at the Oasis".
Your voice, as one recent reviewer put it, has "weathered" since the mid-'70s, which he said is now the "perfect instrument to whip up the emotion and roughness required for the blues." Your thoughts?
Are you kidding? I waited all my life to get this voice! I started out with that light lilting voice you heard on "Oasis", just an ingénue. But in my heart, I wanted to be Bessie Smith ever since I was 17. It just took all this time to develop my lower register and the gravitas to sing the blues the way I always wanted to. Now I have the experience and the expanding of my vocal range I've been longing for. I can still sing light and airy, and I do it on a sensitive ballad. But I've got so much more in my arsenal now.
You're still exuding all of that brazen sensuality on stage even as you enter your mid-70s. What's your secret?
It's what the music makes me do. I'm not vamping around for the sake of it, but I've never been one to just stand by the microphone and sing. If the band is groovin', I'm moving… but I've always been like that. It was one of my mentors, Victoria Spivey, who talked to me about it when I was 17. She told me, "It ain't enough to sound good, honey. You got to look good, too. Get up there and strut your self. Make all eyes be on you. That's what they call stage presence."
You might also be interested in...