Opera Santa Barbara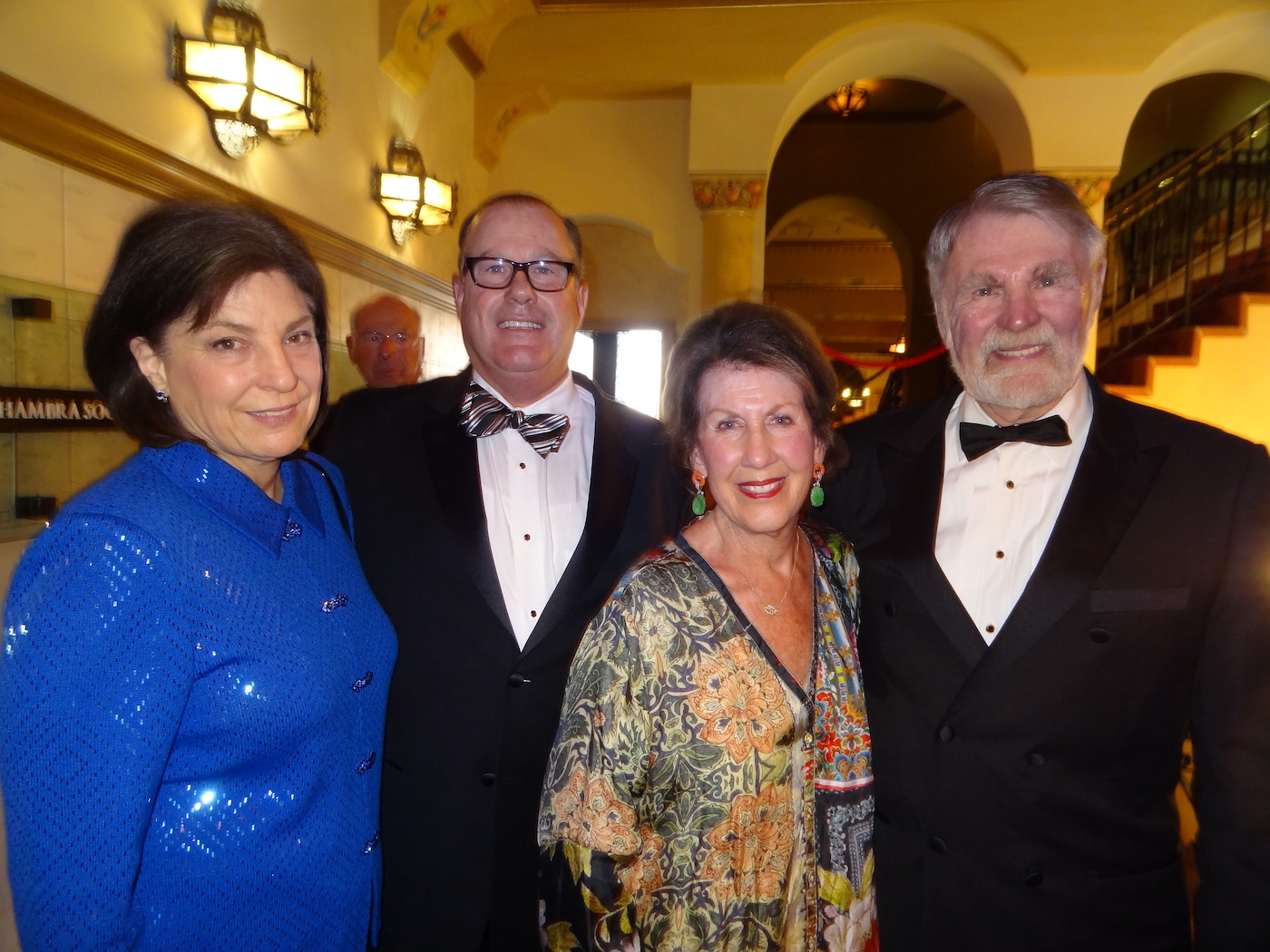 Opera Santa Barbara just opened the season with their most elaborate production ever — Massenet's Manon. It was sung in French with English subtitles. When I went to my first opera it was the Opera House in Naples, Italy there were no subtitles. We would read our book that told all the stories before we went, so we had some idea what was going on.
Fast-forward to Santa Barbara, prior to the show there was a patron's reception and dinner in the Founders Room at the Granada. The supporters looked like they stepped out of a more elegant period in time with tuxes for the gentlemen and long gowns for the ladies. The tables were done in black and white with stunning feather centerpieces. The china was equally rich in gold and cream. The diners looked like they should have opera glasses dangling from their necks. Dinner was gourmet by Duo and beautifully served.
As artistic director Kostis Protopapas said, "This is a scandalous story of love, lust, and greed and became an instant sensation in 18th-century Paris. We bring it to life once more in a sumptuous production featuring the most magnificent costumes we have ever put on the Granada stage." There were 150 costumes and 80-plus wigs brought over from the Sydney opera house. There was also a 45-member orchestra and a 30-member chorus. It was eye candy, indeed!
The debut title role was done by soprano Sarah Coburn, who has performed at the Met opposite Placido Domingo. I was amused by her interview in the Scene telling she had three children and saying, "We have a bug collection and a semester project due in a few weeks, so that is what is presently on my mind."
The cover of the program had a drawing of a costume design for Ganna Walska in Manon done by Erte in 1920. You may remember she spent the last 40 years of her life developing Lotusland.
The curtain call was a standing and noisy ovation. The audience obviously liked it! Look for The Barber of Seville March 2 and 4, 2018. Board chair Nancy Mcaleer Golden told us, "To build new audiences, we're taking opera out of the opera house with two performances of a double bill of contemporary one-act operas at the Center Stage Theatre on April 20 and 21, 2018. Our studio artists will also be performing concerts throughout Santa Barbara and Ventura Counties and will introduce school children to opera through our innovative Opera Lab program."
So, come on out and try some opera. It beats all those car-crash movies. For tickets or information, call (805) 899-2224 / Operasb.org.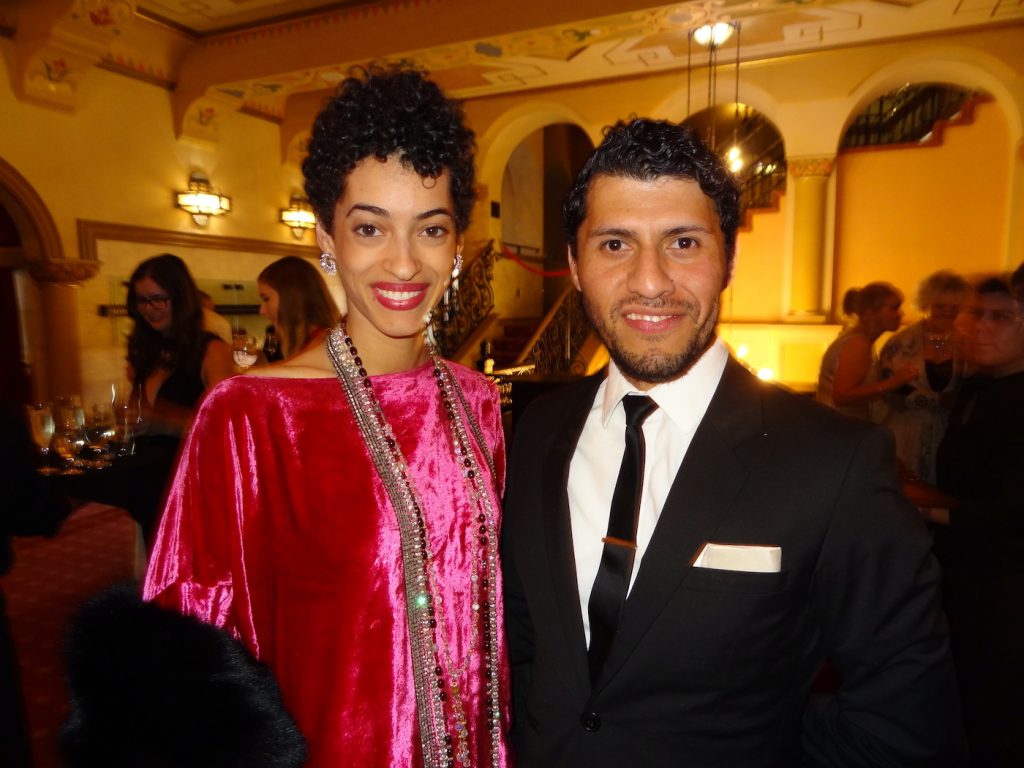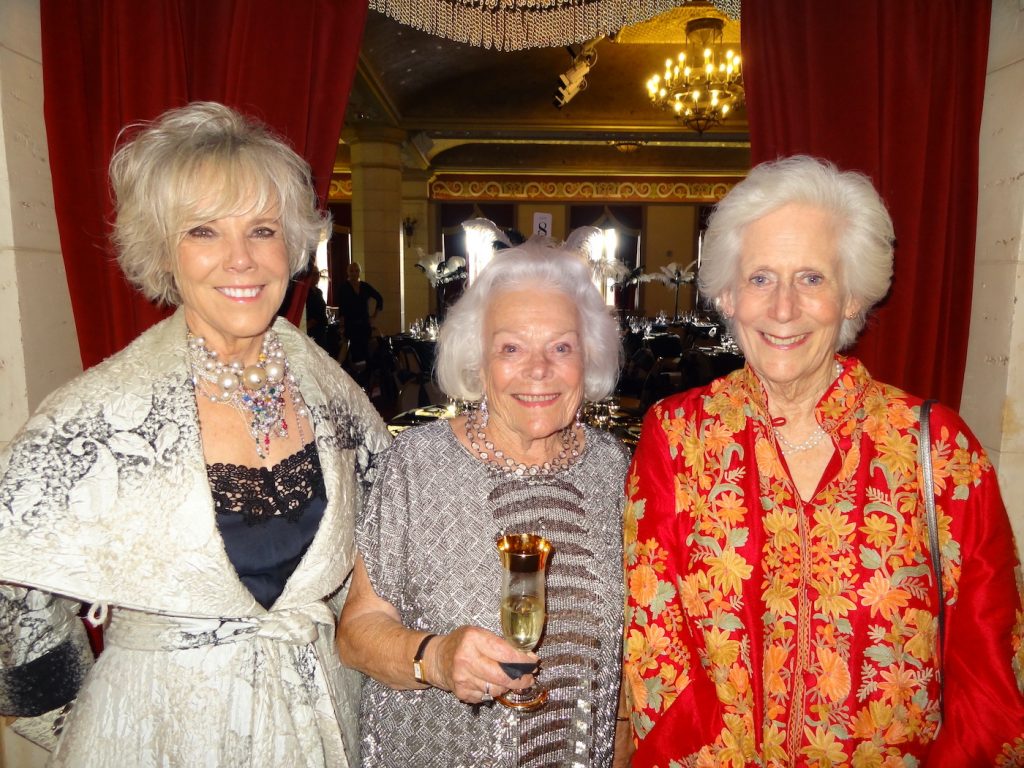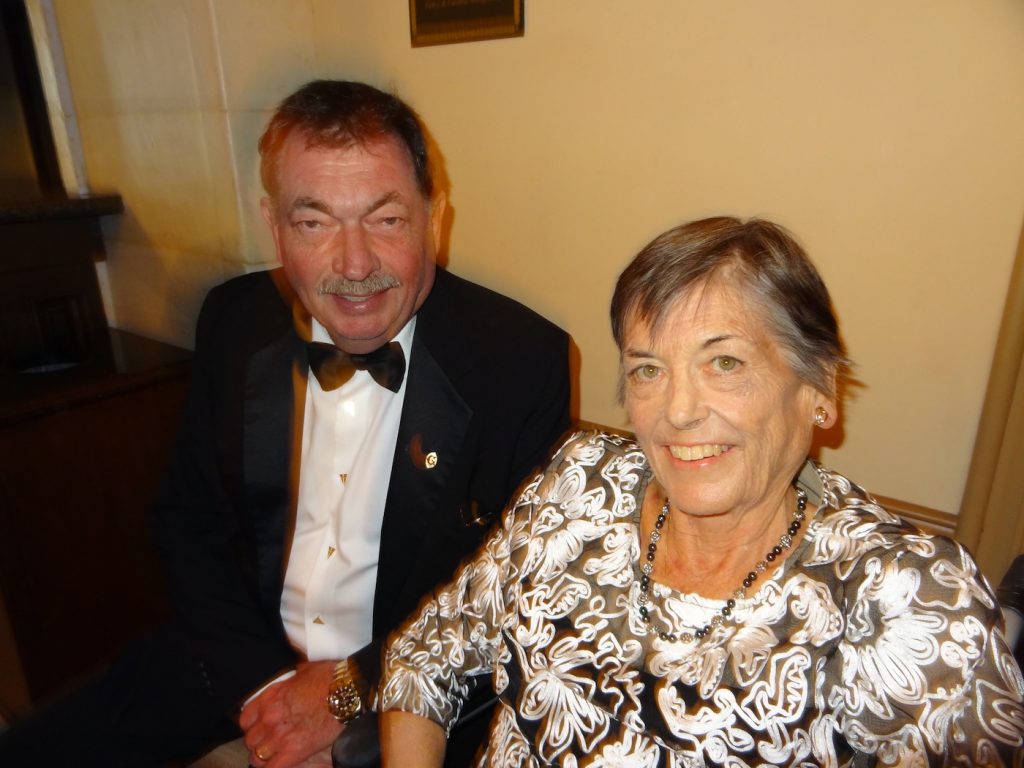 You might also be interested in...