A Cut above: Richie Among Nominees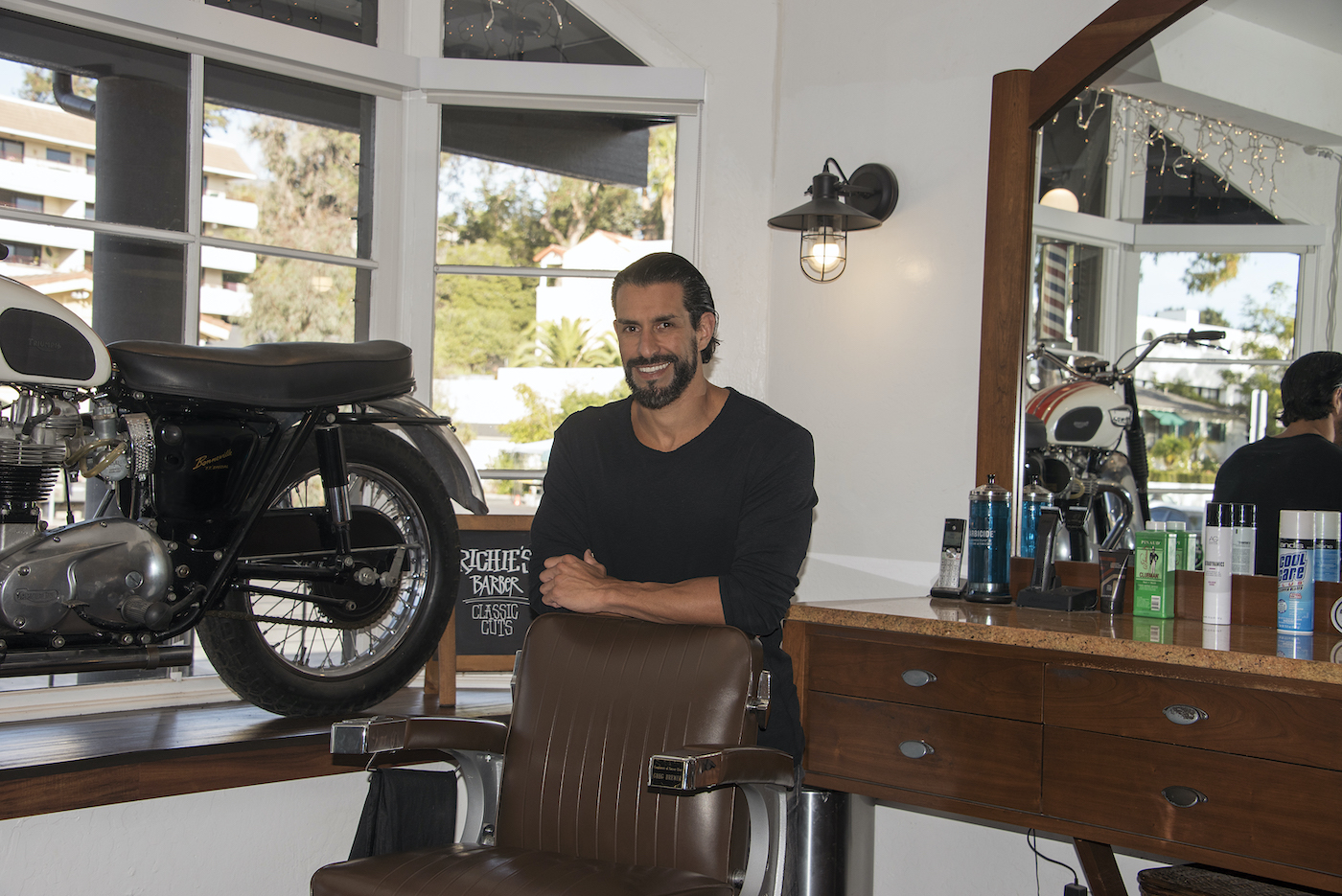 Self-made Montecito business owner Richie Ramirez, owner of Richie's Barber Shop on Coast Village Road (CVR) is one of five nominees for the title and responsibilities of the Santa Barbara Young Professional [SBYP] 2017. It's a role that continues till December 2018.
To find out more, I contacted attorney Andrea G. Posey, Young Professionals board member who was the SBYP 2015. She added, "In March 1996, the SBYPO was founded and led by Dan Encell, with members Jim Hazard, J. Paul Ginnac, Amanda Thomas, Shana Bright, Michael Magne, Laird Cagan, and Laura Carlos. In 2010, we introduced the Young Professional of the Year Award, presented at our Annual Holiday Gala to an individual age 45 or younger who has demonstrated the traits and actions of an exemplary young professional in our community. The five finalists for 2017 selected by the board are Cassidy Arnold, Danielle Hazarian, Kat Hitchcock, Richie Ramirez, and Marine Schumann."
Richie's CV shows a strong and dedicated track record for establishing his own successful barber shop business in Montecito and winning the SB INDE's Best of in 2015, 2016, and 2017. Starting out in town with an established shop near Vons, he jumped on his own, and now employs six barbers – five are women, a game-changer. Having been there, he looks to help others succeed, especially those less fortunate with a huge soft spot for kids. To keep balance, he practices various martial arts and is a classic motorcycle enthusiast. Richie is an active member of the SB Chamber of Commerce, fund-raises for the Boys & Girls Club of SB, the Orfalea Foundation, Jodi House Brain Injury Support Center, CASA SB, Transition House, SB Police Department, the "Movember" Foundation USA, Toys for Tots, Relief for Vegas, and Relief for Sonoma County.
Richie and I talked about it at his shop:
Q. Please tell us about your nomination for Young Professional of 2017.
A. I'm a small business owner that tries to give back to communities that have supported my barber shop for the last seven years. It may be on a smaller level, but I'm grateful for the fact that I was nominated.
If you are chosen, how will you interpret the role and how will you use it for the community, other young professionals, and yourself?
Honestly, I'm just thankful to be a part of the top five nominated. My fellow nominees are amazing! However, if I were chosen I would give it right back to the community. I would like to get involved with kids and be a positive role model just as I had it when I first started. My team and I are discussing a future program to mentor young people with an interest in barbering or becoming a small business owner.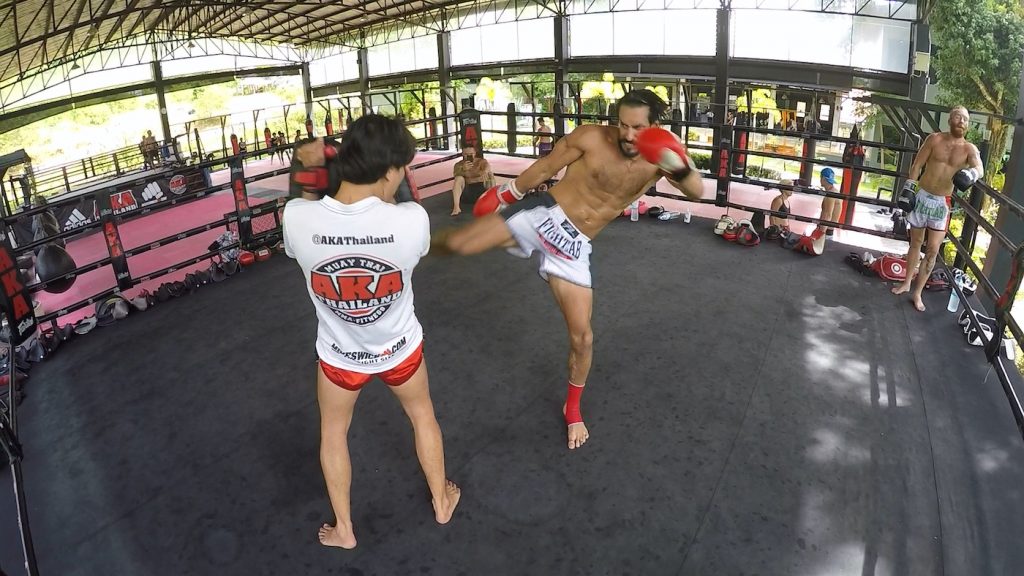 Who are your mentors?
I've been lucky to work in a community where many successful business owners live! Pete Jordano (CEO of Jordano's food service), Shawn Stussy (creator of Stussy clothing), Emmet Hawks (Hawks & Co Realtor), Paul Orfalea (Founder of Kinkos), and Andy Puzder (CEO of Carl's Junior) would be my top five! These men have taken me under their wing. They've always been there for me. I look up to them, and they give me great advice in all aspects of my life. I would also like to give a special thanks to my father who has been guidance and mentor in my life!
Why a barber for your chosen profession?
Barbering is one of the oldest professions. For years, it has brought communities together. Your local barbershop is where you go to get groomed, relax, laugh, joke, and feel at home. I've always wanted to find a career that felt more like home and family then a job!
How did you grow your business from yourself to six barbers?
Again, the community. Mostly word of mouth in the beginning. We try to stay noticed on social media. If you give a great service, people will come back and bring their friends!
And 5 of 6 are women…
Honesty, it just happened. The first female barber was referred. She then recruited a friend, and so on. All our female barbers knew how to cut, but everyone still goes through a training period to cut "The Richie's Barber Shop" way, which is really just attention to detail from start to finish.
What are your plans for your shop?
There are some great things in the works, but most importantly we would like to keep growing our business! The more we grow, the more we can give back! That's very important to not only me, but my crew as well. We are all on the same page and that's very important to me.
How did you get into martial arts, and what does it mean in your life?
I've been into fitness most of my life. I got into boxing 13 years ago. That evolved into Jujitsu, wrestling, and kickboxing at Paragon Academy. It's a huge outlet for me! It's challenging both physically and mentally. Recently, my team at Paragon took us to Thailand, where I trained with an Aka Thailand trainer in the Muay Thai style for 10 days. It was a great experience.
And your soft spot for kids and others in need comes from…?
I've had such great mentors in my life. I guess it's just my way of paying it forward.
How about that Triumph '66 moto in the window… and any more at home?
Longtime client and friend Doug McKenzie has an entire collection. He lets us showcase his bikes in our window. It's a great visual for us and showstopper for people walking by.
MJ wishes our best to Richie and hoping he comes home with the win!
You might also be interested in...