From Dolly, with Love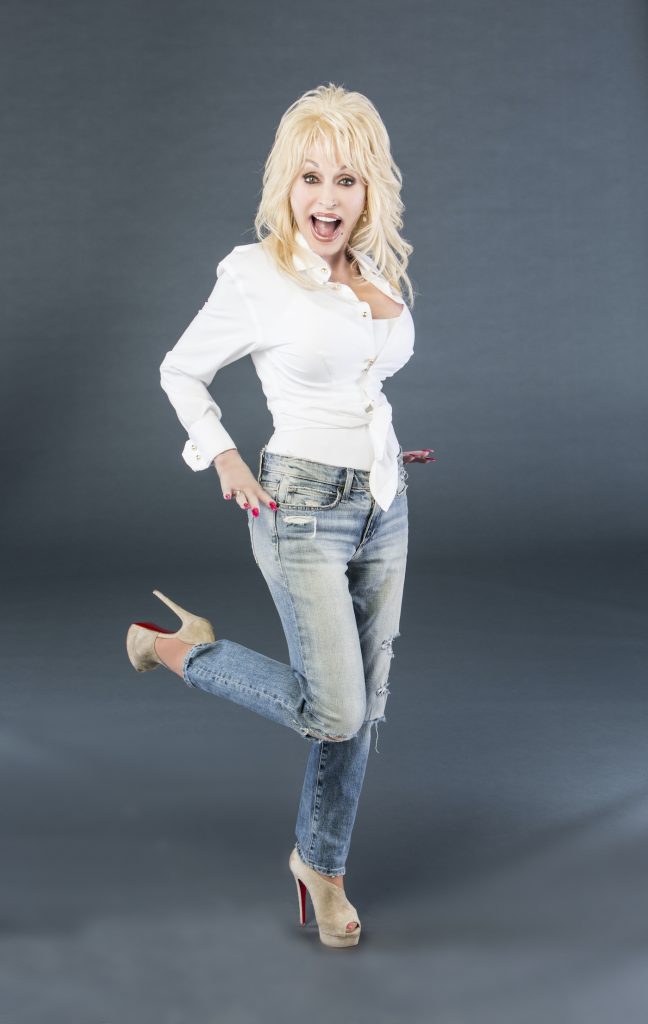 Dolly Parton giggles her way through the last question on our group phone interview and she is refreshingly everything you hope her to be – sweet, humble, funny, the Dolly with whom you've grown up watching on TV. Dolly began her solo career in 1967 with Hello, I'm Dolly and has since amassed success in songwriting, movies, the award-winning theme park Dollywood, and too many business ventures to name. The proceeds from her first children's album, I Believe in You, will benefit her nonprofit called Dolly Parton's Imagination Library which launched 20 years ago and has since delivered one-hundred million books to children around the world.
Dolly took time to relive a few highlights of her recent album and reveal a few stories that make us appreciate her even more.
Q. Why is children's literacy so important to you?
A. I actually started the library (in 1995) in honor of my father, who was never able to read or write. So, my dad got to help me and he felt very proud of me to be doing it, to involve him in it, and he lived long enough to see it doing well. He got such a kick out of people calling me the "book lady." I think it's important because if you can learn to read, you can educate yourself about any subject. You don't have to have money. If you can't afford to go to school, there's a book on anything you want to know – but it's not going to do you any good if you can't read. So, that was the main thing, inspired by my dad and just knowing how important it is.
What was your inspiration to address pediatric cancer on your new album?
When you see the actual CD of the album, there's a picture of two little girls kissing me on the cheek. Those are my nieces, and the one on the left is Hanna, my sister Rachel's daughter. When she was 4 years old, she got leukemia and we almost lost her. When she was sick, I wrote "Chemo Hero" and "Brave Little Soldier" for her and about her. I took a bunch of my little nieces and nephews and her friends into the recording studio, and we recorded that and a few other children's songs for her to listen to while she was recuperating. I just thought that children (and adults) who have to go through (illness from all diseases) would enjoy it too.
How did your songwriting process for this album differ from your others?
It was fun for me because (most of) the songs on this album were inspired by the first book that we give away through the Imagination Library, The Little Engine That Could. So I used that line, "I believe in you," just like that little engine that we've all read about. These songs were fun for me because I love children. I have so many nieces and nephews, and I practically raised five of my younger brothers and sisters. I'm very close to my family, so I like to write songs to entertain them.
Can you tell us about your first guitar and the instrument you dreamed of owning when you grew up?
Music was such a part of our whole family. All of my momma's people were musical and played some sort of instrument. Of course, I took my music real serious, and I was always plucking someone's instrument that was laying around. But I always loved the guitar. My uncle Lewis was a great guitar player and he had this little Martin guitar that I loved. When he saw how serious I was about my music, he gave me his little Martin guitar and it was my treasure. I put it in the loft of our home when I left at 18, because it was beat-up and I was going to fix it up when I got money. But the loft burned out of our house and burned up my little Martin guitar, so I only have the neck of that one. But I have collected little Martin guitars throughout the years. I have a lot of classic guitars, especially the baby Martin.
How did you write your song "I Will Always Love You" and what did it mean to you when, years later, Whitney Houston recorded it and made it one of the biggest songs of all time?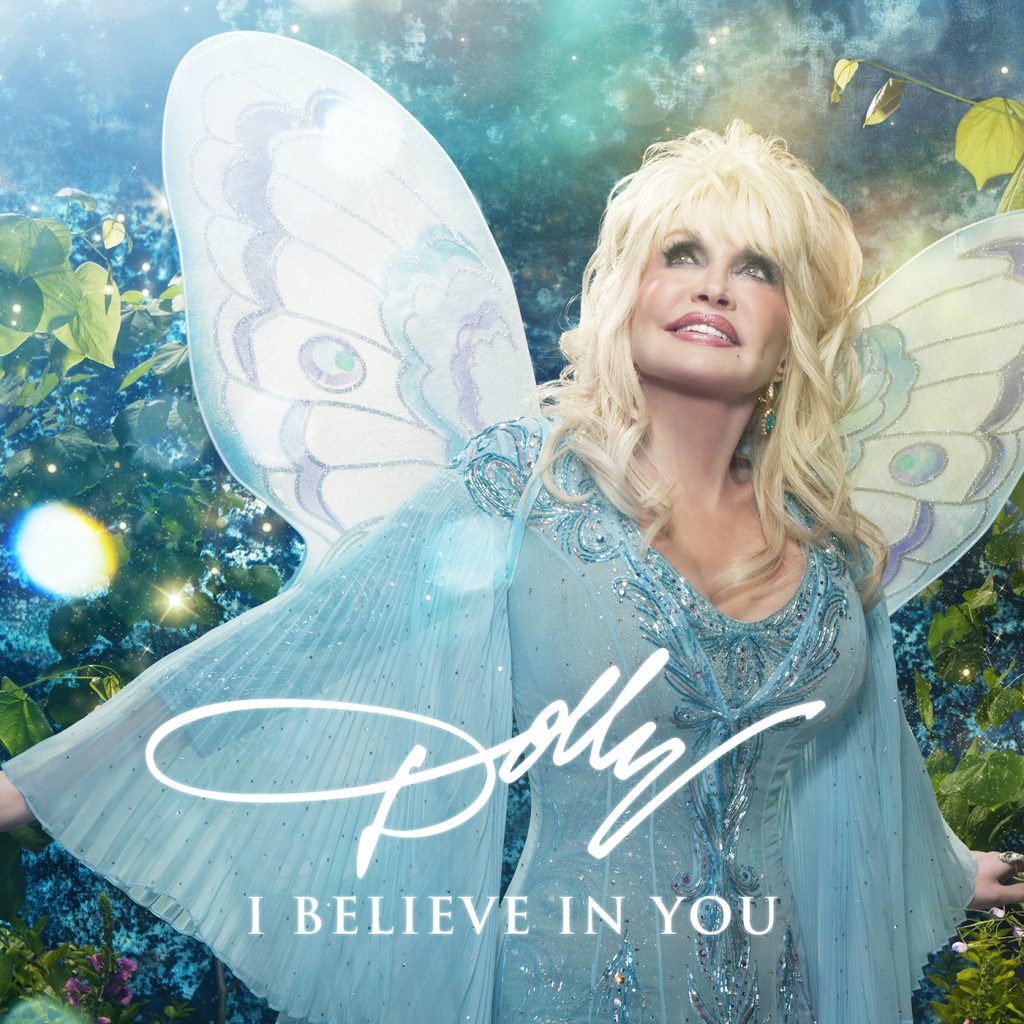 Well, that's a very good question. That song is very deep-seated in my soul. Years ago I worked with a man named Porter Wagoner, and we had one of those relationships that we were so much alike we couldn't get along, or we were so different we couldn't get along. But we had a great love – it was kind of a love-hate relationship, and I always wanted my own band and told him from the start that I wanted to go out on my own. But it was very hard. He had a number-one television show at the time and for me to leave was going to take a big hunk out of his show, but I still wanted to move on. So, after much fighting and all the love we had for each other, I wrote that song to say how I feel. It was a very hard song, but when I sang it to him he said, "Okay, you can go but let me produce that record." So, it was very personal to us.
Years later when Whitney Houston did it, I didn't know she had done it. I had sent it out to L.A. when they asked for some of my music, and Kevin Costner and his secretary had loved that song but I never heard whether or not they used it. One day, I was on my way home and I turned the radio on. All of a sudden I heard that a cappella part and I knew it was something familiar. By the time it dawned on me what I was hearing, I had to stop the car because I almost wrecked. I thought my heart was just going to bust out of my body. It was the most powerful feeling I've every had, because it was such a shock and she sang it so good. I was just overwhelmed.
When you were younger, what was it inside of you that drove you to launch into an unknown world of becoming a professional singer, especially as a woman?
I just had this burning love for music and a burning desire to get out into the big world. You know, I was a country girl and there was some fear, but my desire to do it was always greater than my fear. I never thought about that I was a girl or a boy, I just had a gift, and I felt it was God-given and I felt that I had to be doing something with it. I didn't have a lot of problems like many of the other girls were having at that time. I guess because I grew up in a house of brothers with my dad and my uncle, so I understood men and didn't let them intimidate me.
Fifty years ago, you released your debut album, Hello, I'm Dolly – and now you've just released your first children's album with so many albums and projects in between. What would the current Dolly say to mentor the Hello, I'm Dolly artist?
I would probably say, I think she's in her second childhood! (Laughing) I didn't realize it was 50 years ago. I was a young girl and now I'm doing a children's album, so I think I'm in my second childhood. That just hit me funny when you was saying that. Anyway, I don't know. In many ways you learn a lot, and in many ways you're still stupid. I've learned a lot about life and hopefully have learned a lot about songwriting too. But I'm the same ole gal I was back then. Back then, I was just dreaming about being a star, and I'm so fortunate and lucky I've gotten to do so many things: the movies, records, and write songs for movies, and Dollywood, but still the music is always right there in the heart of it all. And now being able to have such wonderful programs because of my success where you can give back give, I'm just happy it all turned out the way it did.
The new album I Believe in You is available now.
www.dollyparton.com
You might also be interested in...