Four Worth a Look
The past few weeks, well, months… okay, maybe even years… I have seen an ongoing dearth of available housing inventory to choose from in Montecito, especially in the "more affordable" $1.5-to-$3-million range. There are currently many $10-million-plus properties to choose from in a variety of shapes and sizes, but try finding the perfect family home for under $3 million, and it's another story altogether.
When one considers lot value, cost to build, and existing home value based on many factors, these listings at one end of the financial spectrum or the other seem well-placed for potential buyers to take a look at.
985 Park Lane: $9,995,000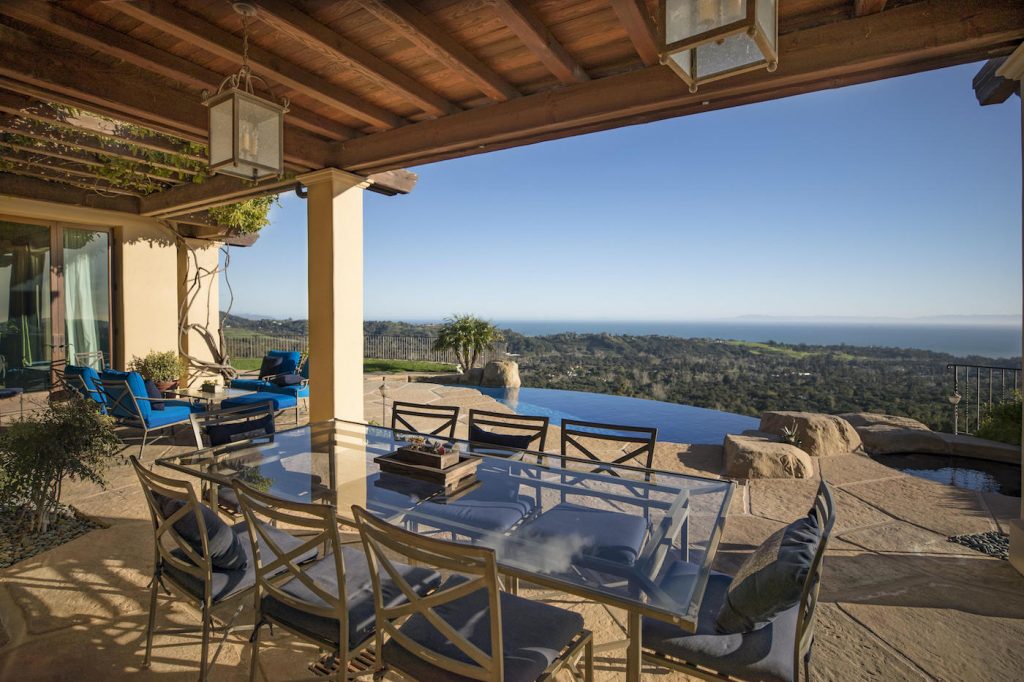 One can own a significant piece of Earth with this 20+acre Montecito ocean-and-mountain-view promontory that includes walking trails, waterfalls, a private well for maintaining the landscaping and a 7,700+/- square-foot Mediterranean French Country estate that was completed in 2001.
The home offers a main-floor master suite, 4 additional bedroom suites, media room, chef's kitchen, expansive great room, living room, and formal dining room. Many fireplaces, central air conditioning, social rooms, patios by the pool, and incredible ocean views are just some of the home's additional features.
Additionally, there is a guesthouse with a separate gated entrance, a 4-car garage, infinity pool, hot tub, built-in barbecue and bocce court, all within the Montecito Union School District.
499 Monarch Lane: $3,150,000
Located within the guard-gated Ennisbrook community is this "Casita", situated at the end of a cul de sac, offering a sunny location while affording significant privacy. The floorplan allows either a downstairs or upstairs master suite, each with a fireplace and mountain views.
The living room boasts cathedral beamed ceilings, tall windows and doors overlooking the brick patio, and mountain views accented with a double-sided fireplace. The kitchen includes a recently upgraded Bosch oven, microwave, dishwasher, and cooktop, complete with indoor grill. The outdoor patio backs onto a butterfly preserve that adds to the beauty and quiet of this location.
The 18 Casitas at Ennisbrook share their own smaller clubhouse with gym equipment and a good-sized pool with chaise-lined patio. This home is located within the Montecito Union School District.
1143 Glenview Road: $2,695,000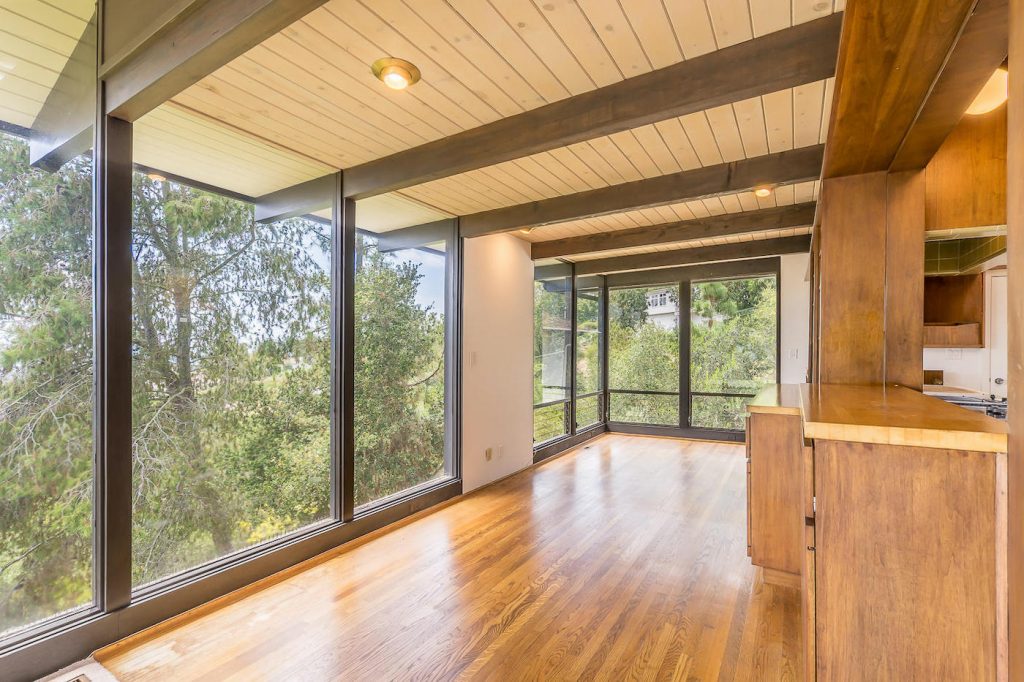 This property is located on a street-to-street lot within the Pepper Hill enclave, in the Cold Spring School District. The home was one of the first built in the area and sits on more than an acre, placed to take advantage of the views of the Pacific Ocean, the harbor, the coastline, and wooded area below.
These views can be enjoyed through large floor-to-ceiling windows, and spacious wrap-around decks. The 3-bedroom, 3-bathroom home also features open-beam ceilings, a spacious living room, and sizable game room. A 2-car garage, plus a separate 2-car carport with additional guest parking is a rare find in this price range.
While the home could be remodeled and upgraded, the value is in the land and the close-in ocean views.
2480 Sycamore Canyon Road: $1,749,000
This Sycamore Canyon Road property offers the opportunity to create one's own grand manor among other classic Montecito estates. The property currently hosts an updated mid-century home plus separate artist studio, tucked against a wooded hillside.
Fruit trees and roses complement the natural landscape. The current residence features hardwood floors and vaulted ceilings. The living room has multiple French doors with clerestory windows above. In the updated kitchen and breakfast area, greenhouse windows invite the cultivation of herbs and flowers.
Enjoyable as is, yet also offering the potential to build a larger estate, this home rests just a short distance from Lotusland and is within the Cold Spring School District.
For more information on any of these listings or to have me arrange a showing with the listing agents, please contact me directly, Mark@Villagesite.com or call/text (805) 698-2174. Please view my website, www.MontecitoBestBuys.com, from which this article is based.
You might also be interested in...