A Taste of Italy in the Santa Ynez Valley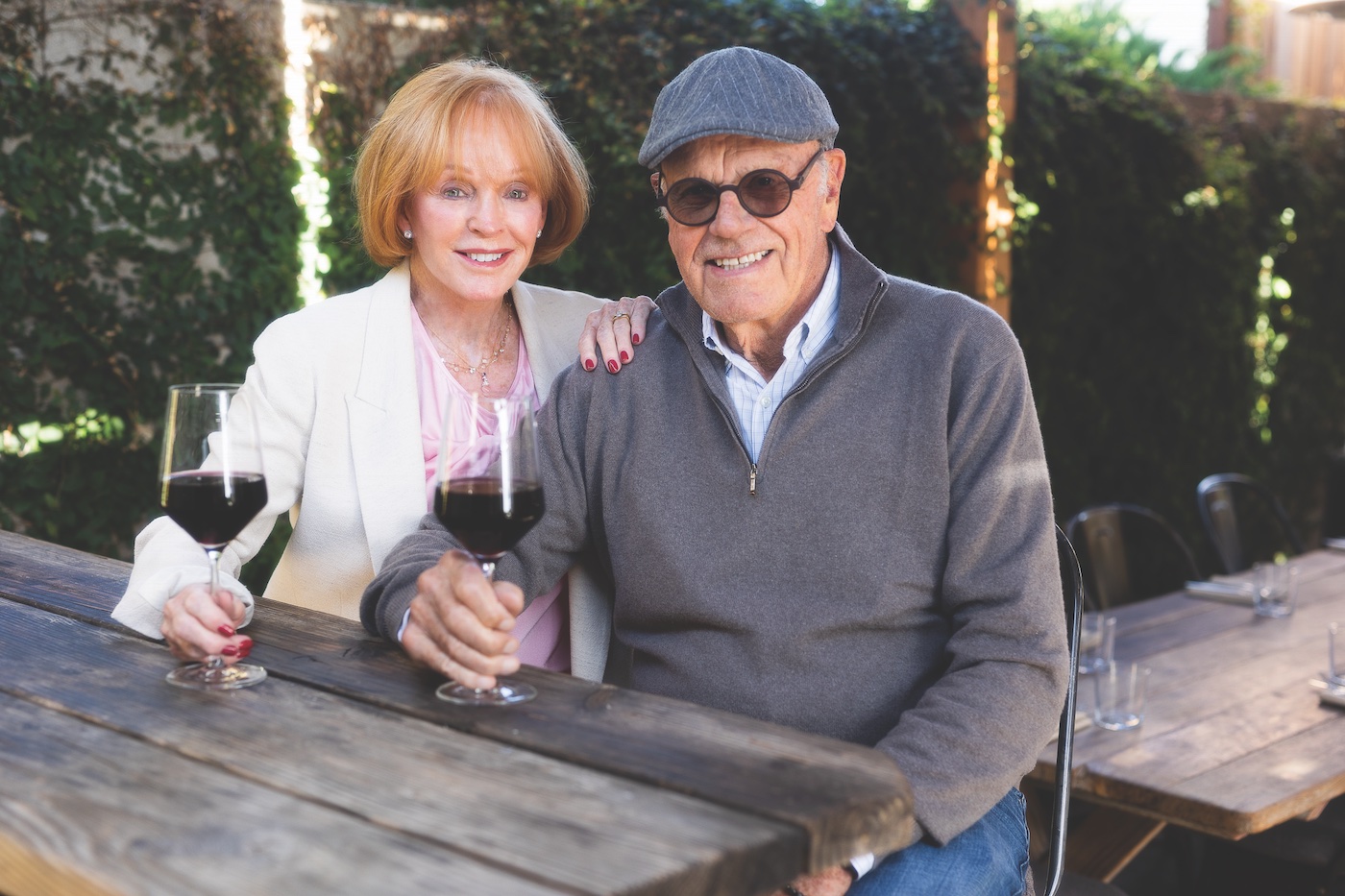 Thanks to restaurateurs Mike and Kathie Gordon, the American Dream is alive and – even better – it's serving Italian!
Oh, how times have changed! Once upon a time, restaurants in the 805 touted themselves as "Paris in Santa Barbara." Today at the upscale hotel Kimpton St. Honoré in Paris, the restaurant serving "fine California cuisine" is called… wait for it… Montecito.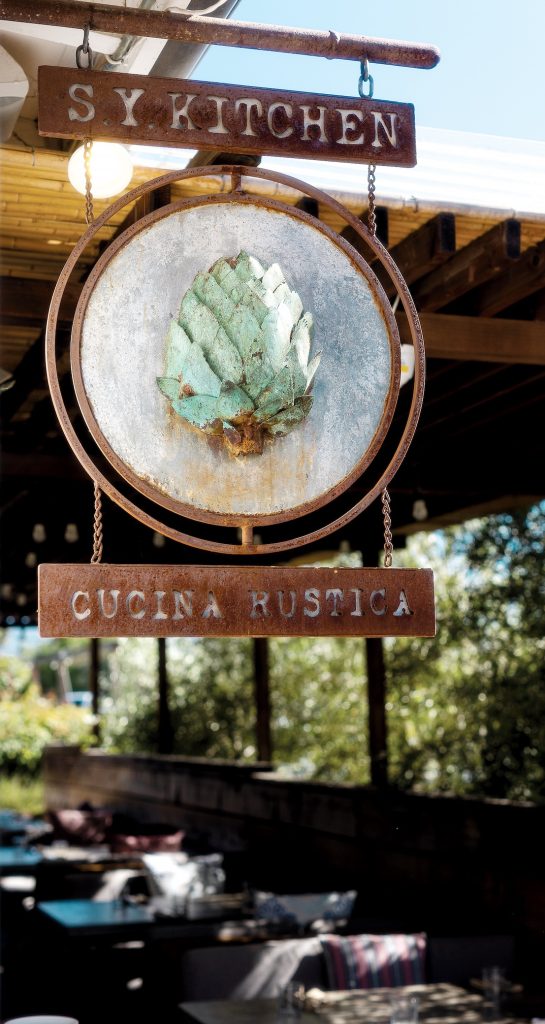 A recent foodie article in the Los Angeles Times regales how at SOLA restaurant in London – and at equally fine establishments from Munich to Milan – "California cuisine" has become a thing and "it isn't just avocado toast."
If California cuisine is going global, certainly two of the restaurateurs most responsible for elevating our kitchens are Mike and Kathie Gordon. The Gordons have infused Mediterranean ingredients with California casual, Golden State Pinot, and the freshest ingredients on Earth.
"A plate of pasta is a plate of pasta," admits restaurateur Mike Gordon. "So it's our people who've really made our success." It's with a fair share of humility that the man behind the burgeoning Toscana Restaurant Group describes the success of his small restaurant empire – achievements that reach back more than 30 years (an eternity in the restaurant business), and, with new roots firmly planted in the Santa Ynez Valley with S.Y. Kitchen and Nella, are ongoing. "I think Kathie and I are just really good at picking the right people," Mike continues, tipping his hat to his wife and business partner. "People who share our vision and passion for outstanding food."
The Gordons were not restaurant people when they entered the world of commercial Italian cuisine. They weren't even Italian. Mike was a business manager in the entertainment biz, while Kathie was an accomplished writer and landscape designer. But their social circles led to a friendship with Wolfgang Puck, which whet a love for all things regional and fresh. And the move into epicureanism was sealed by the couple's mutual love for all things Italian. "In the beginning, we went to Italy many times," recalls Kathie. "We took pictures of restaurants we loved, we tasted lots of food, we fell in love with the farm-to-table concept that's so real there. Italians grow their own food. And that became very important to us – simple, clean, very tasty food sourced as locally as possible."
With a name that paid homage to the Italian way, the Gordons launched Toscana in 1989, a trattoria rooted in northern Italian fare in the upscale Los Angeles neighborhood of Brentwood. Toscana is still there, at the busy corner of San Vicente and Darlington, and continues to draw a very loyal repeat clientele more than three decades later. Toscana would eventually give rise to Bar Toscana next door as well as two buzzy outposts in Beverly Hills – BG and Nerano.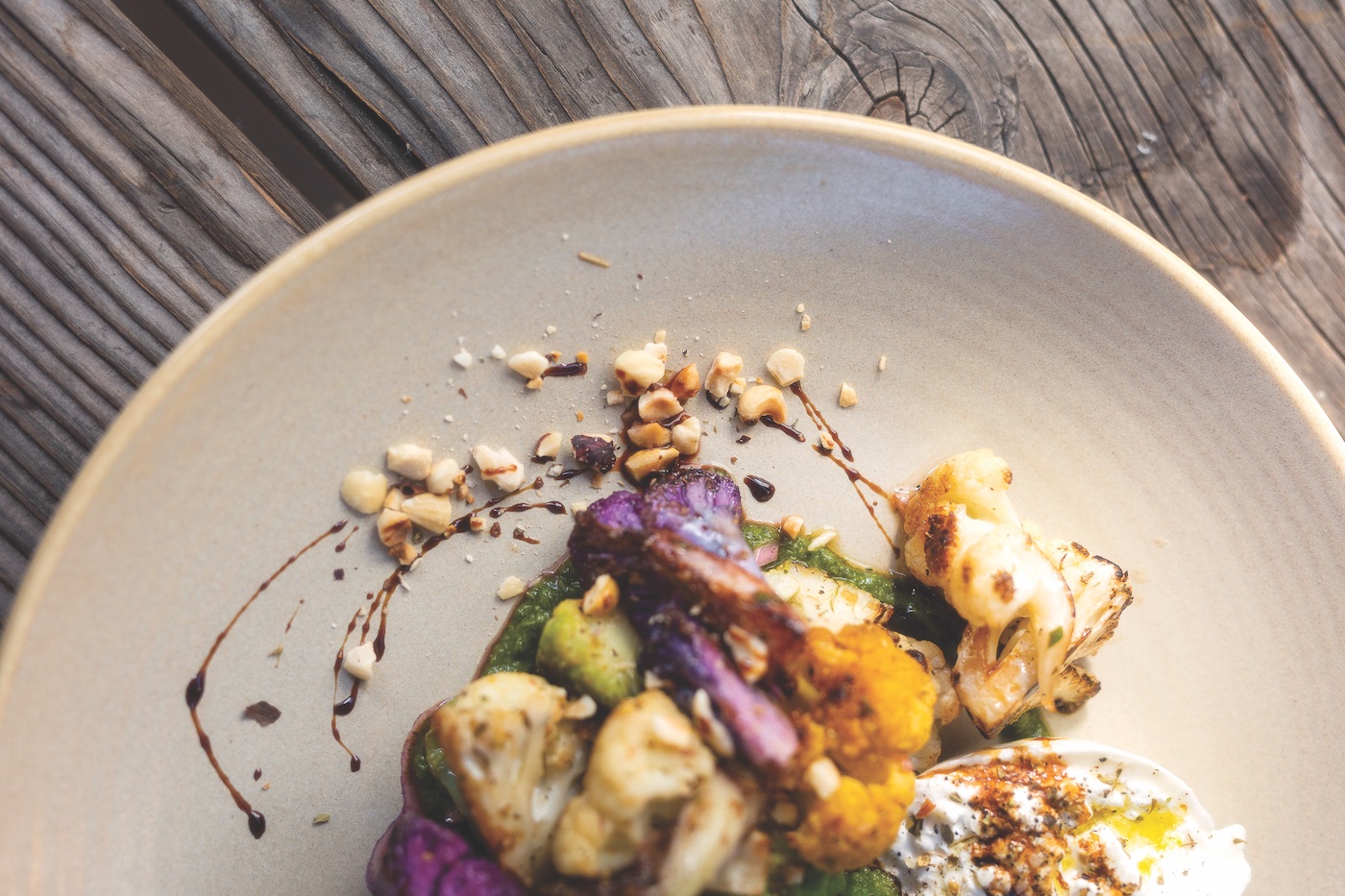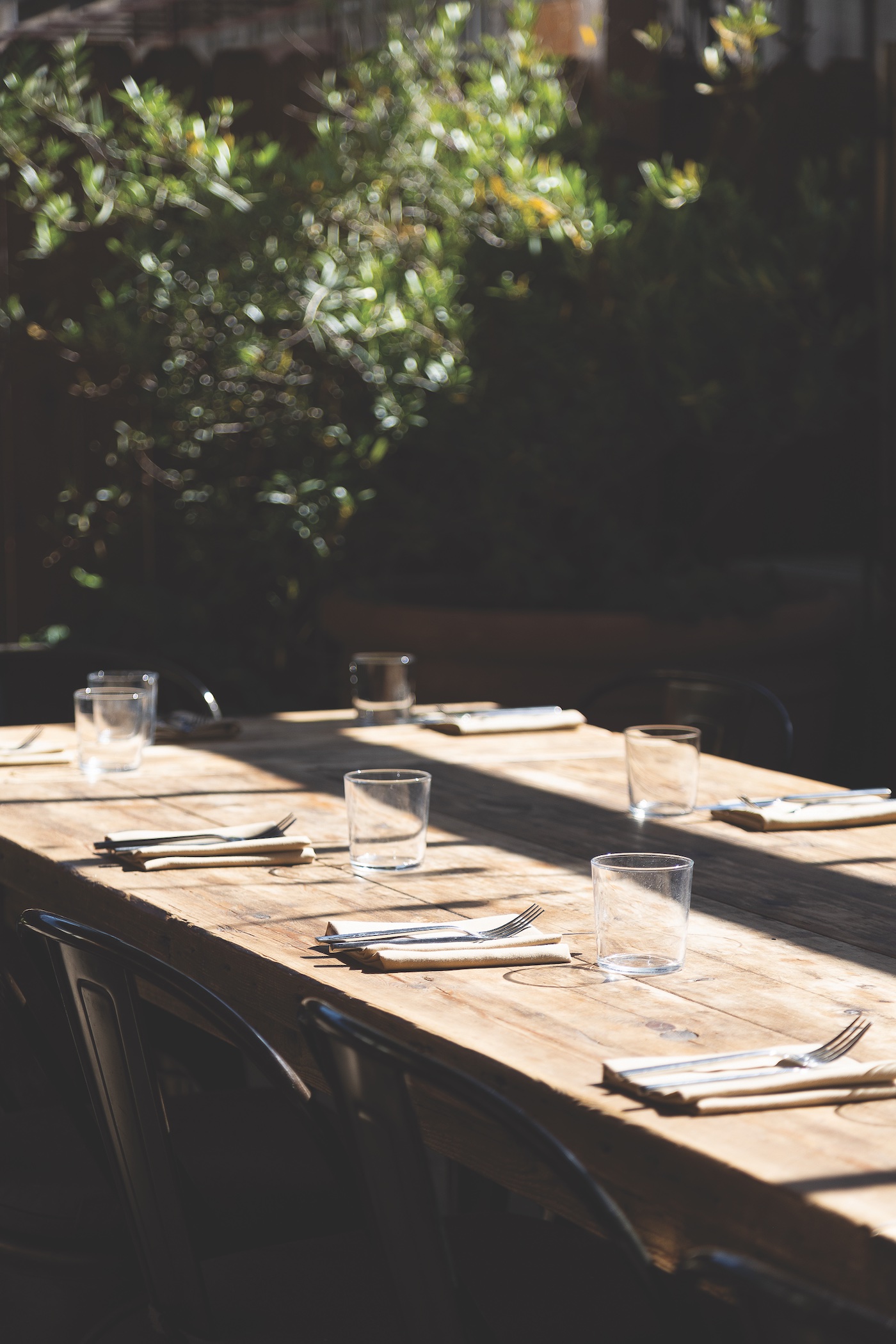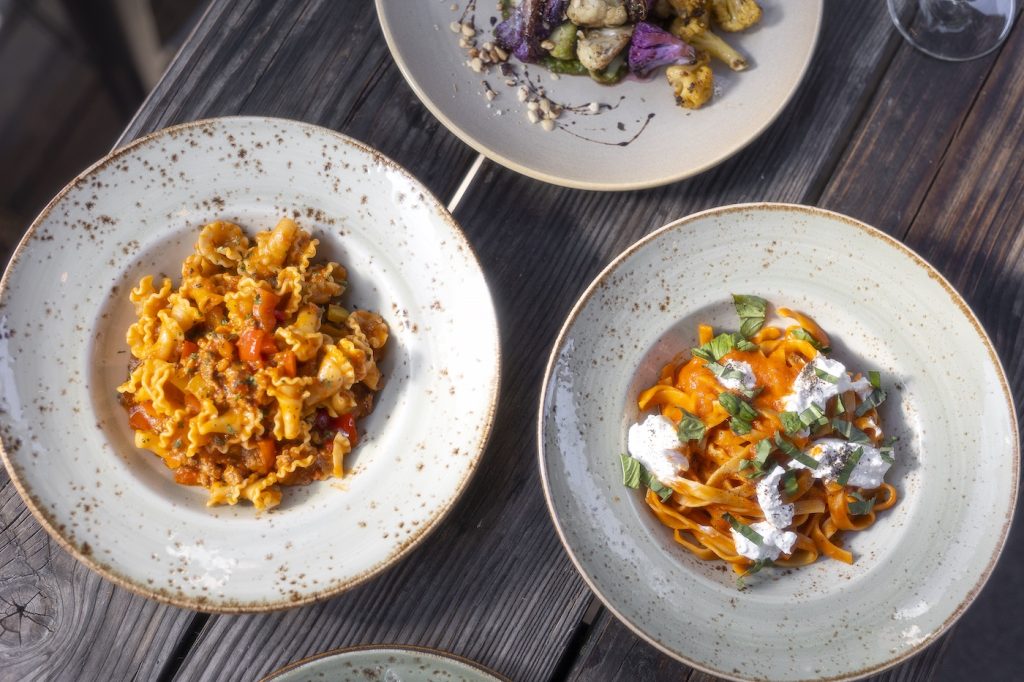 A gutsy foray to the Santa Ynez Valley in 2006, though, introduced the Gordons to brand-new gastronomic potential – idyllic weather and a cavalcade of regional ingredients. A burgeoning wine region to match. And, most importantly, people who shared their vision. "We were lucky to find excellent chefs, in particular, Luca," says Kathie, referencing the culinary mastermind – Luca Crestanelli, a Verona native – who helped the Gordons launch Bar Toscana in 2010 and who'd partner with them three years later to open S.Y. Kitchen in the historic town of Santa Ynez. The Italian-inspired eatery, consistently rated as one of the best places to eat in Santa Barbara County, can hang its success on those same priorities that mattered most to the Gordons decades ago: simple, clean, very tasty, and very fresh food. Dishes such as wild mushroom pappardelle and pan-roasted Mediterranean sea bream, and locally driven craft cocktails like the passion fruit mojito and cilantro margarita. The wine list leans Italian but also honors Santa Barbara – neighbor vineyards and regional AVAs. "We buy most of our produce from local farms – even chef Luca supplies the restaurant with things he grows," says Mike. "It sounds trite sometimes perhaps, but actual farm-to-table – that's just what we do." They just happen to do it extremely well.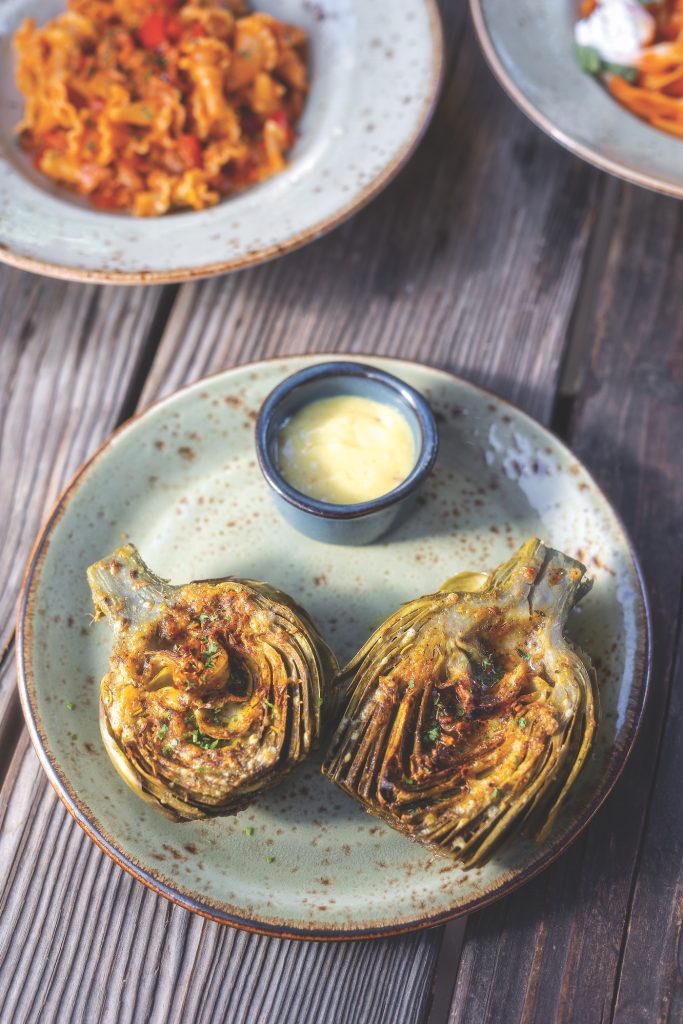 And that intimate connection to their partner chefs – that's also a Mike and Kathie Gordon signature. "The idea of family, that's a concept we adopted more than 30 years ago, and something we've based running our operation on," says Mike. Kathie continues: "The genesis for our restaurants comes from us, and we're family oriented. We've embraced our employees as family, and our chefs have adopted that family concept. Look at S.Y. Kitchen – the staff are friends, they hang out, they go out together. And that gets translated into the food. Customers feel welcome. It all contributes to a memorable experience."
While the Gordons have hired several outstanding Italian chefs at the Toscana Restaurant Group, they also notably recognize and reward talent and passion in their non-Mediterranean employees…at every level. Miguel Martinez began his journey as an immigrant from Mexico and dishwasher in 1999 who today has worked his way up to executive chef at the "mothership," Toscana. Similarly, Justino Quirino came to the United States at the turn of the century from Oaxaca and worked his way up from dishwasher to executive chef at sister restaurant Bar Toscana.
The fundamentals of farm-to-table and family values are critical to the Toscana Restaurant Group, but part of its success is also that they continue to adapt and grow. The Toscana Group grew in 2020 when the team behind S.Y. Kitchen took over the lobby kitchen at the Fess Parker Wine Country Inn in Los Olivos and launched Nella, as much a bastion for fresh, authentic, local cuisines as its predecessors. Says Mike, "The pandemic contributed to the popularity of the Santa Ynez Valley. People wanted to travel, but no one was getting on planes. Suddenly, places you could drive to from L.A. were being rediscovered – Palm Springs, San Diego, Santa Barbara, and the Santa Ynez Valley – a wine country nook just far enough from the city. People would come here and be knocked out by the influx of excellent chefs and restaurants to the point that the food even started to overshadow the wine. Some just came to visit. Some loved what they saw and decided to sell the ranch…or buy one here!"
Mike is partial to pinsas (artisan flatbreads featuring a crispy, flaky, Roman-style crust). "Maybe we find a spot in Solvang and sell them by the slice?" he asks his wife, almost apologetically, as if his voracious appetite for something new is something she knows well. "He's always churning good ideas," she admits. "He never stops!"
The growing food scene in the Santa Ynez Valley – that's something the Gordons are eyeing with enthusiasm. Over the years, some of their partner chefs have moved on to launch eateries of their own, "often right down the street from us," says Kathie. "But we've learned that one good restaurant begets another. So we're excited about what's coming."
You might also be interested in...