Thario's Kitchen: Family Feels and Home Cooking on Santa Claus Lane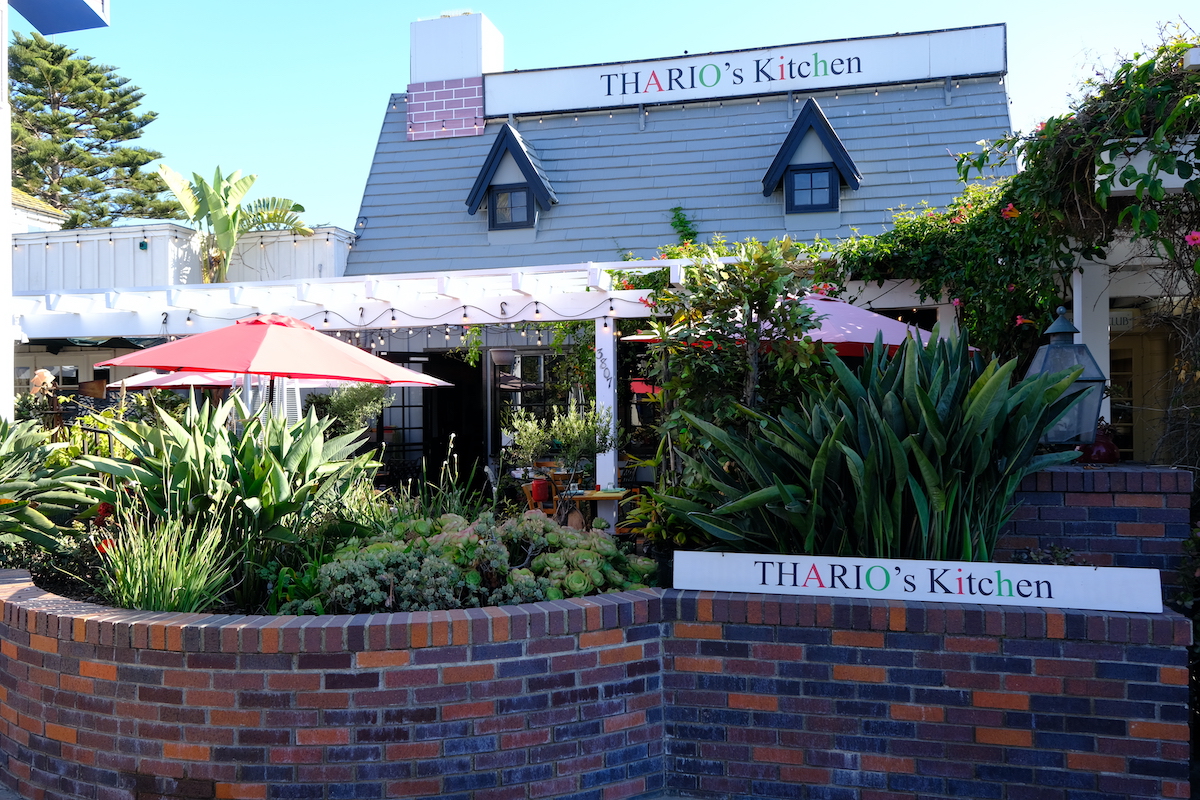 I, like so many others, have childhood memories of burgers, the beach, and that larger than life bearded, jolly man looming over Santa Claus Lane. Growing up on the road with traveling artists as parents, we stopped at countless little, quirky resting points along the way, but something about Santa Claus Lane sticks in the memory. Each visit – no matter what time of year – felt like Christmas (even for this little Jewish boy) with presents of cheeseburgers and trinket shopping at the stores dotted down the street.
These days, with a seemingly endless amount of construction along the 101, it can be easy to avoid the highway and forget that there is more happening on Santa Claus Lane than the coming of a certain cannabis dispensary (and the Letters to the Editor it inspires). This summer I decided to head over to that historic stretch of lane for a visit to Thario's Kitchen. As I pulled off the detoured exit, waiting for the Caltrans worker to wave me through, I counted three cars that pulled out of the line in impatience. In an increasingly more hurried world, someone will drive somewhere else 10 minutes away if they have to wait in line for one. In this case, it was four minutes (I timed it) before I was let through and made my way to Thario's Kitchen.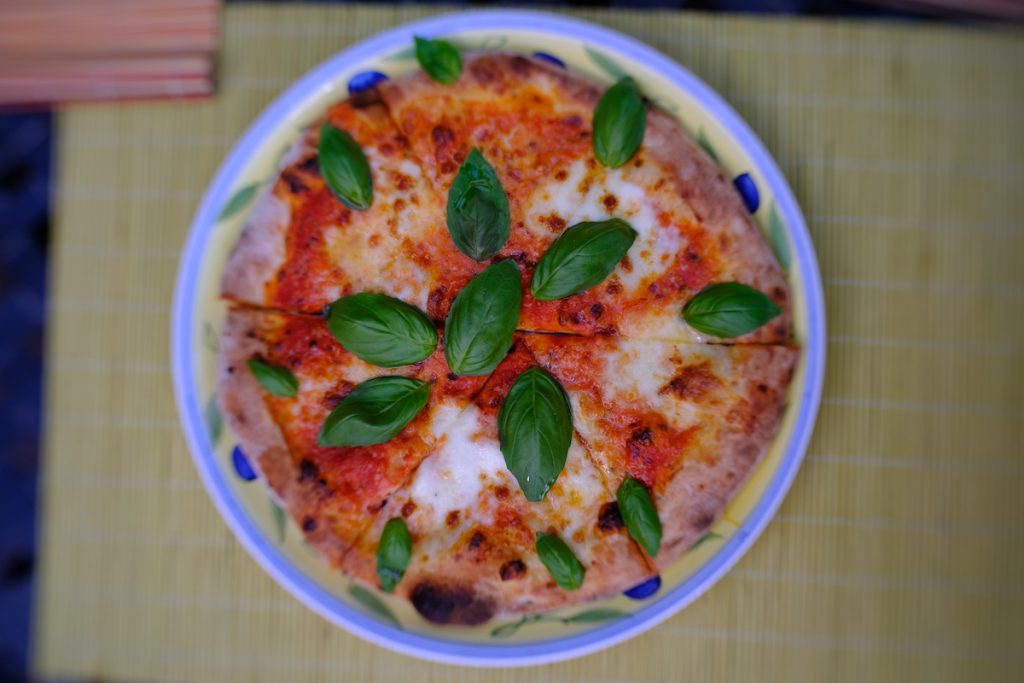 The name Thario's is a mashup of wife-husband duo, Thaïs and Mario Rios. Thaïs is the chef and crafts each dish with her blend of familial and professional experience. She is half-Brazilian and half-Belgian, growing up in a large, food-centric family. Over the years she learned every facet of the food industry from working catering, hotel gigs, and restaurant jobs. It was because of a restaurant she owned in Hollywood that she met Mario. A rent spike of two to three times from the restaurant's property owner resulted in her losing the establishment. While fighting it, she and her attorney would come into the courthouse where Mario was working. After a while of making eyes at one another in the hallways and around the computer, they finally struck up a conversation. This led to a lunch, and ultimately, love. In the courthouse, Mario was working as a legal document assistant for an attorney's office and found his job becoming obsolete as the internet streamlined these services. The two of them began discussing the idea of starting a restaurant together and found the place along Santa Claus Lane. 
Of course, this was in 2019 right before COVID, and we all know what happened after that. The construction along Santa Claus Lane has added another layer of difficulty for Thario's and the other businesses along the iconic lane. One side is now open with the other side's construction set to wrap up in January, however a bike lane addition and widening of Santa Claus Lane planned for next year promise to bring even more hardship to them and other establishments on the lane.
Despite this, the couple has persisted and built a following by crafting rustic, Italian-style cuisine surrounded by a warm atmosphere with the goal being to "welcome you at our home." The outside dining area is filled with lush plantings and the inside settings feels like a family living room with toys and a game table put out for kids to play.
"After a while, you're not just a customer, you become friends and family of Thario's. People come to have an experience, not just to come and eat, but to come and be with us," says Mario. "It's amazing because people come in to dine, and then other ones get to know each other, so everybody starts mingling and talking. A lot of locals will come in and start meeting each other." And this was apparent during my visit as regulars dropped in. Some were coming for an evening meal, others just swinging by to say hi and pick up a pizza pie.
A Menu Simply of Quality
There is a focus on the food preparation technique found all across the Mediterranean of using high-quality ingredients, prepared simply. Even the meatballs are made with Thaïs' mom's recipe. Mario mentioned that the restaurant is a bit of a "lasagna factory," the layered, flavorful dish being their most popular item on the menu. My meal began with three flavors of bruschetta; the first piece topped with a potent punch of olive tapenade, along with a more traditional one that had a soft touch of tomatoes contrasting with the crunch of the grilled, freshly baked bread. The third was a pesto variety that incorporated ricotta for a fluffy mouthfeel, lightening the hearty olive oil flavor, and melding with the deep garlic notes sharpened by a dash of lemon.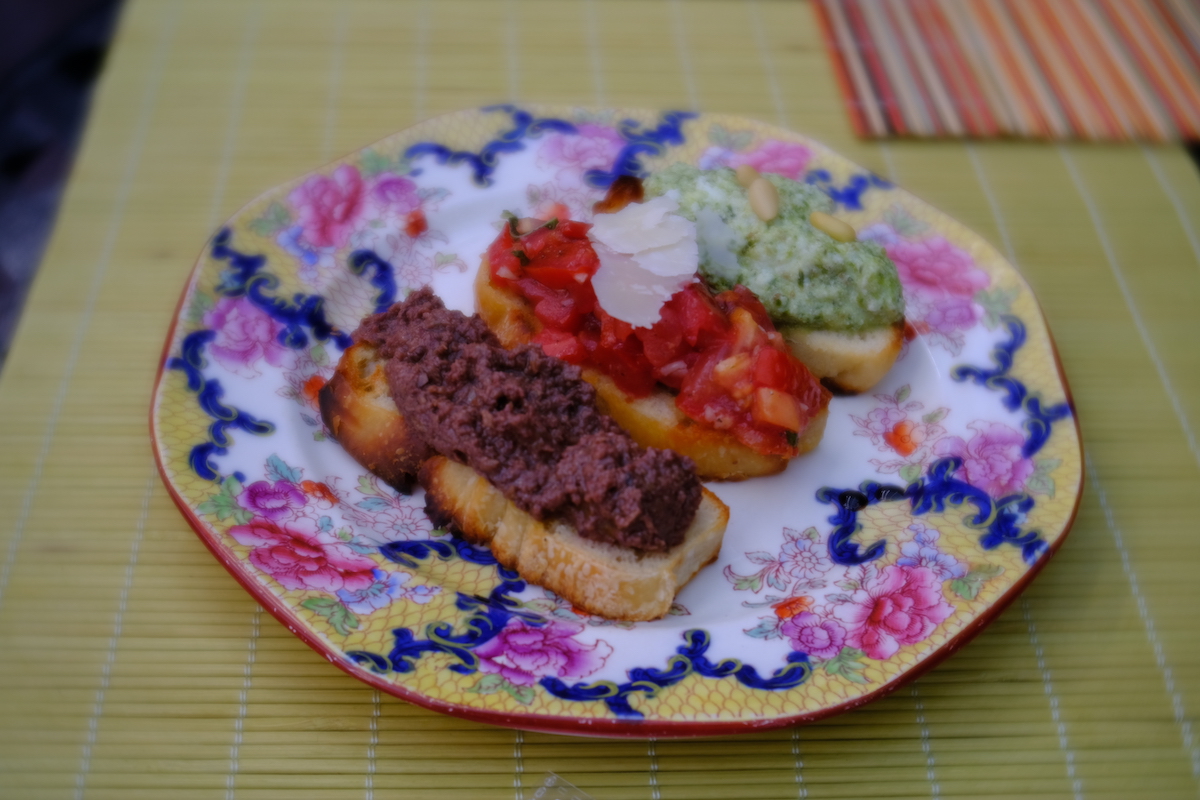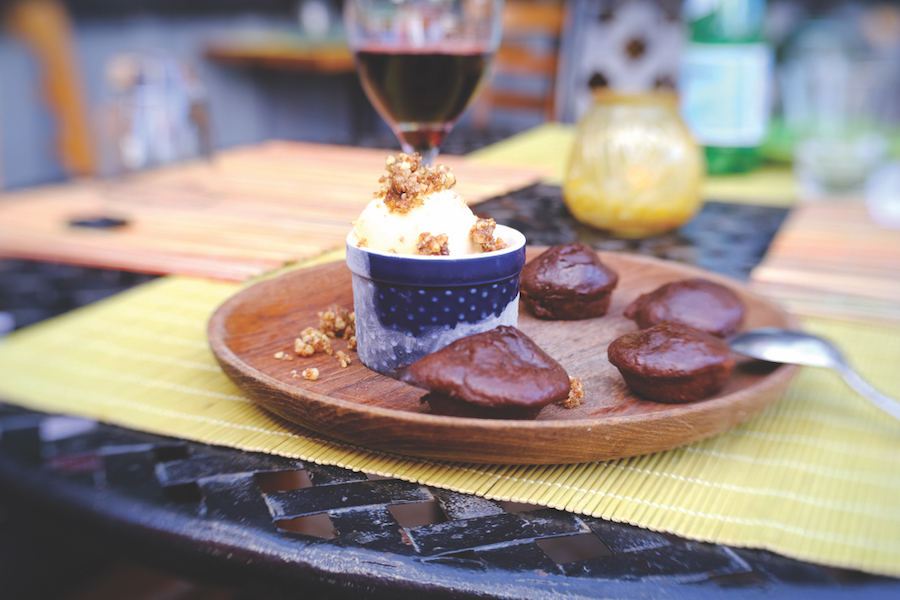 The standout dish that signifies the Thario's style was the Di Peppe, a salad with roasted tomatoes. This refreshing yet hearty salad showcases the quality of the ingredients and finds elegance in its simplicity. A sweet burst of tomato springs forth from the earthen arugula, topped with the salty snap of Parmigiano Reggiano. With the charred ruby fruits accenting the greens, the roasted tomatoes in it make this salad a good fit for both cold and warm weather. Several other salads on the menu incorporate candied pecans with gorgonzola or goat cheese. Naturally, there is a Caprese with its characteristic blend of mozzarella and basil. 
As one can imagine at an Italian restaurant, pasta and pizza comprise a good portion of the menu. The Bolognese, which Mario describes as "Grandma's pasta," brings together the simplicity of spaghetti and a beefy marinara sauce, piled high with parm shavings. If looking for something with a little more depth, there is the heartier Primavera Rosa with a creamy marinara sauce and vegetables or the lavish classic, chicken alfredo.
Thario's Kitchen has about 10 pizza options, split roughly even between vegetarian and meat varieties. During my visit, I opted for the iconic Margherita pizza, which came with whole basil leaves delicately placed throughout the round of marinara and mozzarella fior di latte. While dining in is ideal for tasting the light, crunchy crust fresh out of the oven, take-out is a popular option and the kitchen is a good stopping point to pick up a pie before heading to the nearby beach for some pizza, sun, and sand.
In addition to the traditional pastas and pizzas, a series of signature dishes round out the menu and offer a variety of flavors. From chicken piccata and shrimp pesto to eggplant parmesan and risotto, there is something for everyone. The Puttanesca pasta carries a distinct dash of anchovy, kalamata, and capers in a checca sauce. Several sandwiches, made from their homemade bread, adorn the menu as well and suit their earlier lunchtime hours on the weekend.
Sure, the construction may add five minutes (or less) to the trip, but Thario's is a good spot to slow down and spend some time enjoying food, conversation, and the company of others. And even though that notable Santa statue may no longer grace the lane, Thario's Kitchen will still instill the memories of home and family.
You might also be interested in...