Michael Hammer Remembered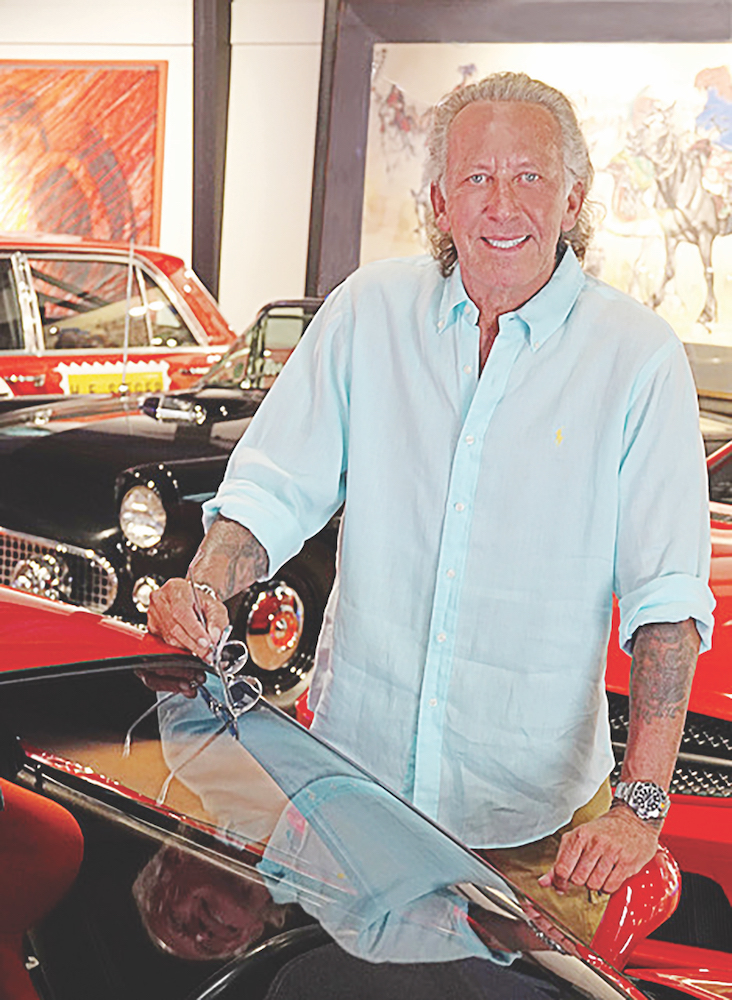 On a personal note, I remember inveterate Montecito car and art collector Michael Hammer, who has died at the age of 67 after a lengthy battle with brain cancer.
Michael, the son of Julian Armand Hammer and grandson of Occidental Petroleum industrialist Armand Hammer, was also a generous philanthropist, donating millions of dollars to local causes, including the Police Activities League and the Boys & Girls Club.
He spent his time living between his homes in our rarefied enclave and the Cayman Islands, where he sported a deep dark tan, which would have been the envy of actor George Hamilton.
Michael, father of controversial actor Armie Hammer, would frequently take me to see new cars added to his extensive collection and garaged at the former Harley Davidson dealership near the Santa Barbara Polo Club.
He also oversaw the Hammer International Foundation and the Armand Hammer Foundation, plus owned several businesses including Hammer Galleries and Hammer Productions, a TV and production company in Los Angeles.
He leaves a widow, Misty, whom he married in 2017, and another son, Viktor.
Digital Messengers
In what could be one of their boldest moves away from traditional royal life yet, the Duke and Duchess of Sussex are reportedly about to enter the metaverse.
Montecito's tony twosome are working with Pax.World, a Zurich, Switzerland, tech company, to build their own world in a new virtual universe, featuring avatars of real people.
Users don headsets to enter a virtual reality mimicking real life where goods, services, and land can be exchanged using currencies such as Bitcoin.
Celebrities like singer Justin Bieber, Snoop Dogg, and Paris Hilton have already embraced the technology.
"Both Meghan and Harry believe they will have a greater ability to spread their message if they are a presence in the virtual world, as well as the physical one," says a source.
Stay tuned…
Sightings
Prince Harry and Meghan Markle at Sushi Bar Montecito on CVR… Gwyneth Paltrow and husband Brad Falchuk in The Hamptons for Thanksgiving… Alan Parsons and Kenny Loggins at the Quips and Clips concert at the Lobero.
Pip! Pip! Be safe, wear a mask when necessary, and get vaccinated.
You might also be interested in...