A Garden Feast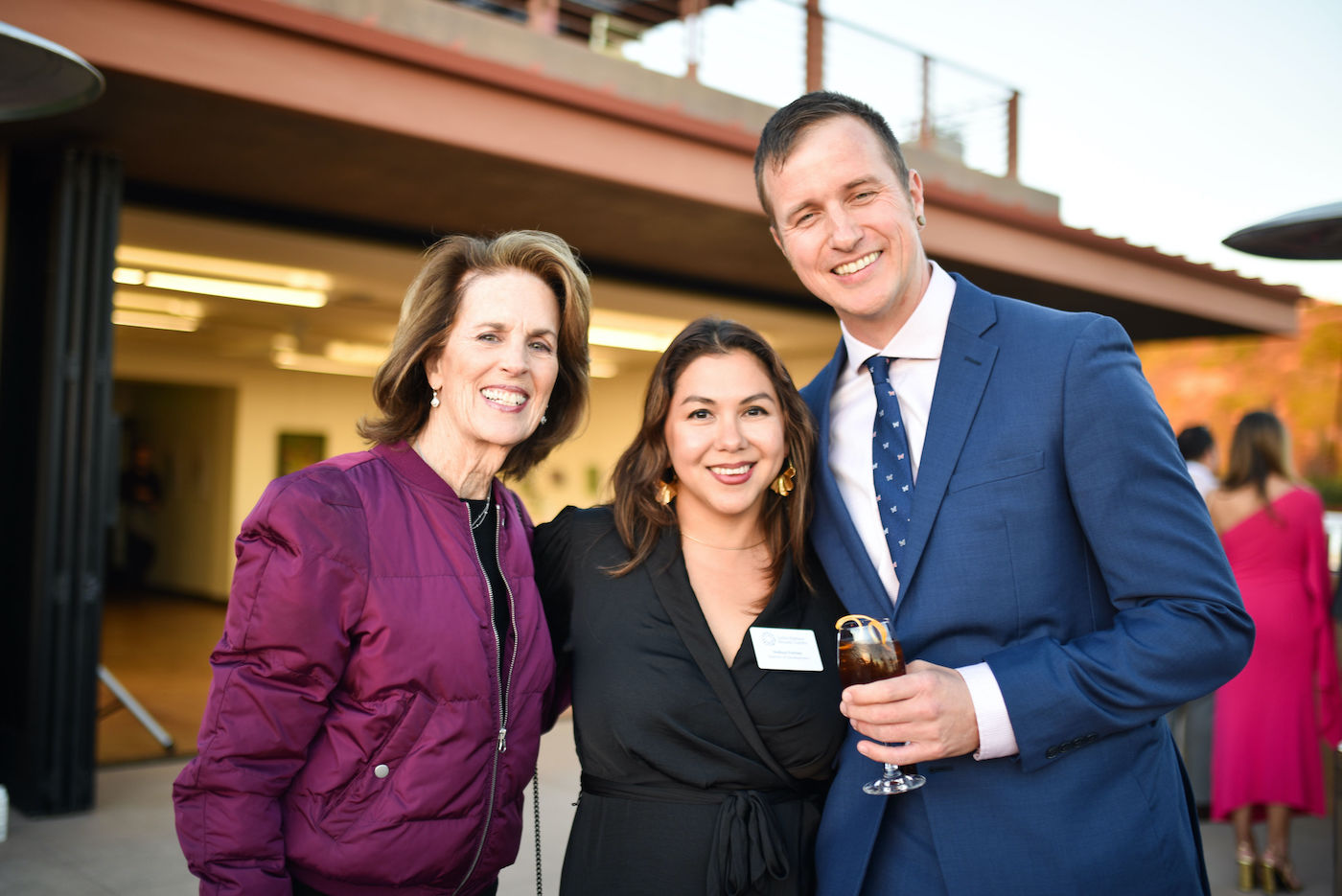 There were seedy goings on at the Santa Barbara Botanic Garden when the 98-year-old 78-acre gem hosted its first Forage & Feast event for 64 guests, raising $60,000 for its conservation and research programs.
The sunset soirée at the Pritzlaff Conservation Center featured creative culinary delights using native plants from the garden from Chef Julian Martinez from the Santa Barbara restaurant Barbareño, with wine pairings from Wenzlau Vineyards including cactus pad aguachile, bluefin crudo and prickly pear, sagebrush ricotta dumplings and Catalina cherry sofrito, roasted quail with acorn gravy, rosehip and elderberry juice, with date buckwheat cake and wood mint mousse for dessert.
Beautifully decorated tables were named after the various Channel Islands clearly visible from the event aerie.
Steve Windhager, executive director of the garden, which has 5,200 members, said they hope to host the event three times a year using the various areas of the Mission Canyon site, while preparing for the popular locale's centennial celebrations in two years' time.
Keith Nevison, new director of horticulture and operations, and Denise Knapp, director of conservation and research, also brought guests including Janet Garufis, Sybil Rosen, Daniel Nash, Maia Kikerpill, Bill Murdoch, Charles and Eileen Read, Kathy Scroggs, Barry and Susan Spector, Valerie Hoffman, Mark Funk, Jennifer Zacharias, Jeremy Bassan, Chris and Marisa Parker, Hayden Gower and Sarah Berkus Gower, Blake Jones, Jackie Carrera, and Jenny Kearns up to speed.
Food for thought indeed…
You might also be interested in...