'Decision to Leave' at the Riviera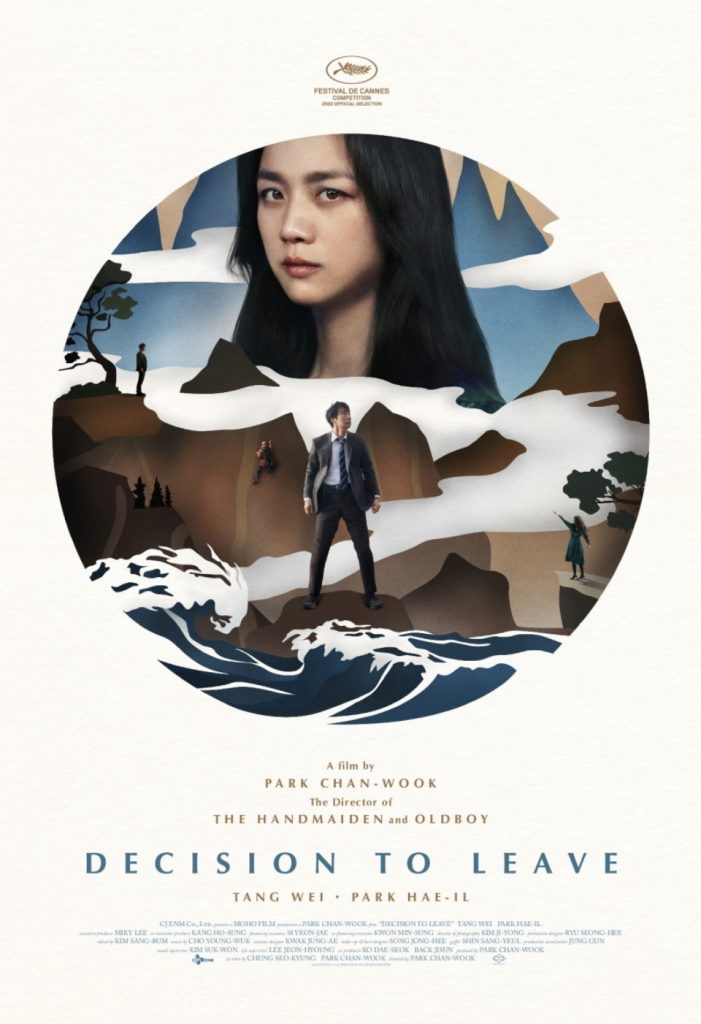 "You need murder and violence in order to be happy."
That cutting line, said by a wife to her depressed detective husband cleverly describes the protagonist of Park Chan-wook's new film, Decision to Leave, and at the same time, Park Chan-wook himself. Or does it?
The South Korean "provocateur" is well known for his violent graphic films, but is that all he's capable of? Decision to Leave surely suggests not! The remark is tongue in cheek. A way for Park to proclaim "Hey, I'm more than just blood, guts, and violence! I can be happy with a twisted love story, too!" 
And he's right. As if his last feature, The Handmaiden, wasn't lush enough, Park proves that he can make an intricate, engaging, dark romance with little of the brutality that has defined much of his career. And it's paid off, already racking up a nice list of awards, including Best Director at Cannes.
The film follows a homicide detective (played by Park Hae-il) who is tasked to solve a mysterious death, one which may lead to murder. The only problem? He begins to fall for the widow (played by Tang Wei) who just also happens to be the prime suspect. Don't you hate when that happens?
If you like noirs, but with a twist on the rough around the edges detective and plotting femme fatale, if you like romance laced with murder and mystery, or if you're already a fan of Park, you will likely enjoy this. But don't take my word for it. Don't even take Cannes'. Enjoy your own trip to The Riviera to see Decision to Leave starting on October 28.
See? We've made the decision to leave to the movies very easy for you!
You might also be interested in...