Surf Photography to Honey Bees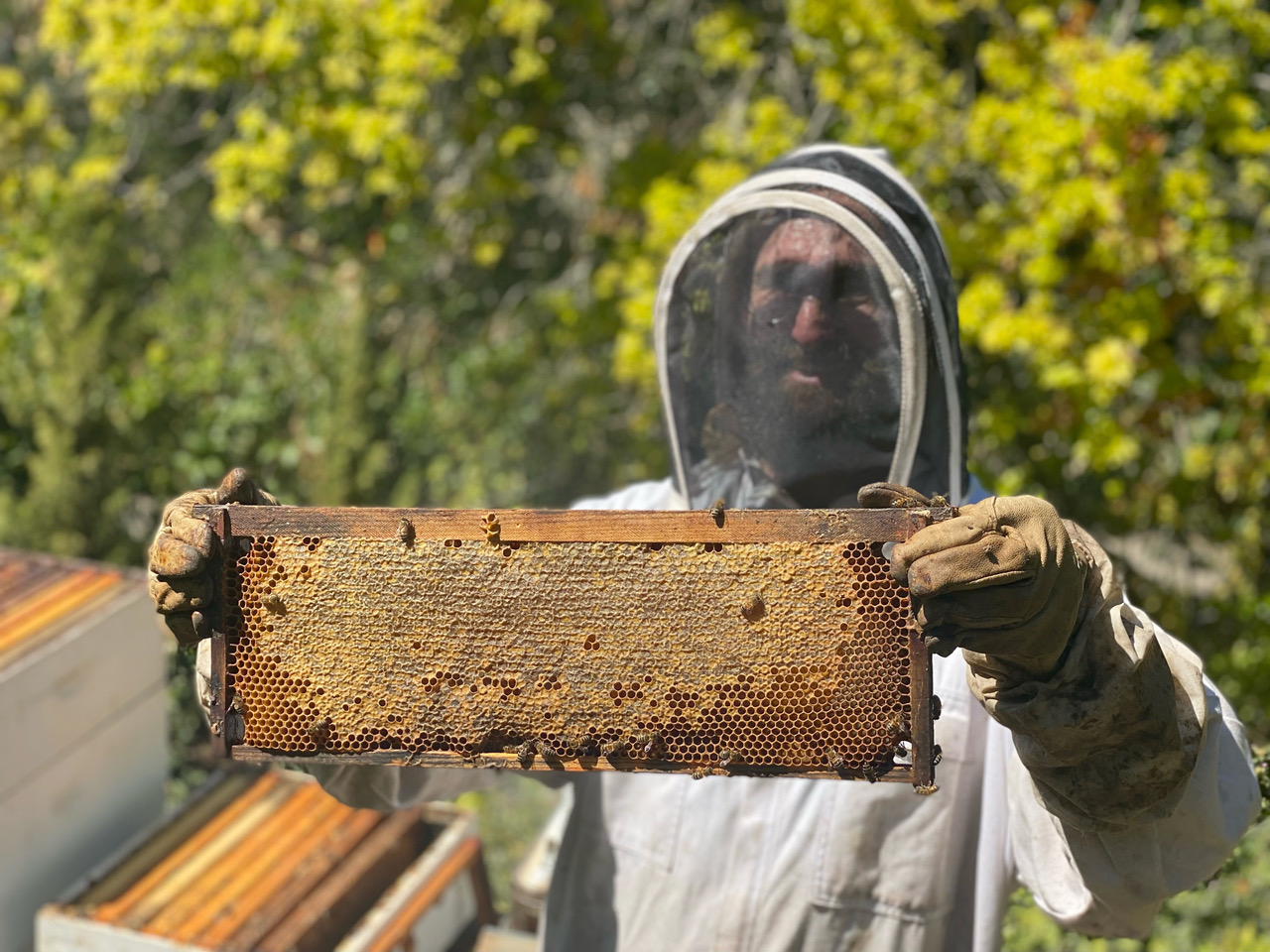 Summer is fast approaching and Montecito Library is hosting a Summer Reading Program for folks of all ages. See our calendar at SBPLibrary.org for what's happening!
We are delighted to invite everyone to two library programs in June with professional photographer and beekeeper, Branden Aroyan. Bearing the gift of fresh honey from Hope Ranch beehives, he sat down for a cup of tea to discuss his latest projects and what we can expect from his upcoming presentations.
Having grown up in Westlake Village, Aroyan attended Cuesta College before moving to Santa Barbara in 1994 to study photography at Brooks Institute. Seeing the Brooks brochure and the view, he thought, "This is what you're going to teach me, here? I'm all for it," and made Montecito his home.
Photography tied in with his traveling spirit, using the camera as a pair of wings to carry him around the world on different surf trips. Focusing on environmentally friendly companies (Patagonia was a no-brainer) and local nonprofits (Heal the Ocean, for one) Aroyan aims for projects that are beneficial to the planet or in some way inspirational.
His new Pacific Coast Pollinators project combines photography, love for Santa Barbara's outdoors, and environmental interests, encouraging residents to host honey bees in their backyards.
Supporting the Hive
"My goal with the bees is to get them onto people's properties, tend them, and maintain them throughout the year," said Aroyan over a cup of Earl Grey. He explained that, "You can safely view them from the side, and after just staring at their entrance flow pattern for a few minutes, you walk away and feel like you just did yoga. In the summer when there's a warm breeze, you can smell the honey in the air."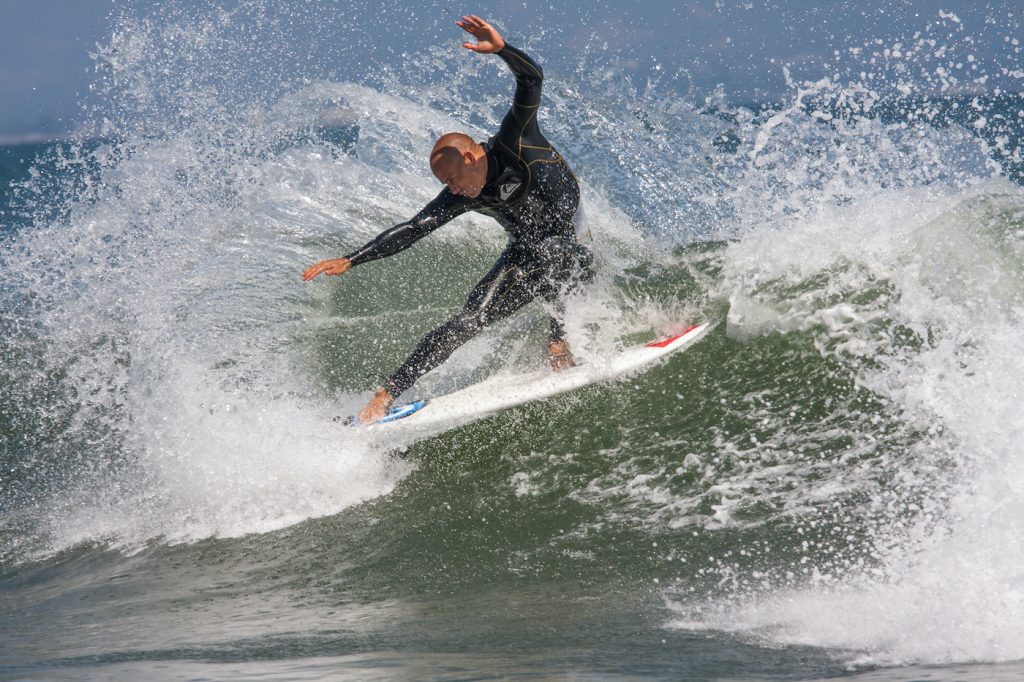 For those of us that don't want to learn all the nuances of beekeeping, Aroyan provides the service of maintaining a hive of gentle bees to pollinate the neighborhood and enhance the ecosystem around you. He'll set bee boxes up on your property and maintain them every three weeks throughout the year. Twice in the summer he'll deliver jars of honey collected from the bees in your yard. Veggie gardens, fruit trees, and flowers all benefit from having the bees living nearby, increasing yields by 20-25%.
"Once you start learning about bees, you start learning about plants and flowers, how they grow, the seasons, bloom seasons, and cycles. The combination of being able to observe the bees on your property and seeing their activity changing seasonally and daily, it's pretty fun. Pretty hypnotic, too," says Aroyan.
Dabs of Love
Bees are in need of our support locally. The debris flow, pesticide use, and weather really knocked the bee population down; this is a way to boost it up.
"We just want to do something good for our town. Of all the travels I've done, I've literally been to 25 countries and I do believe Santa Barbara is one of the most beautiful places I've been so it's nice to be able to live here and enjoy it. This is my way of contributing to keeping it beautiful."
Pacific Coast Pollinators will just stick to local neighborhood hives, which Aroyan whimsically called, "little dabs of love." He's open to traveling throughout Santa Barbara and Ventura counties to maintain these honey bees, but would like to focus on the area from Carpinteria to Santa Ynez.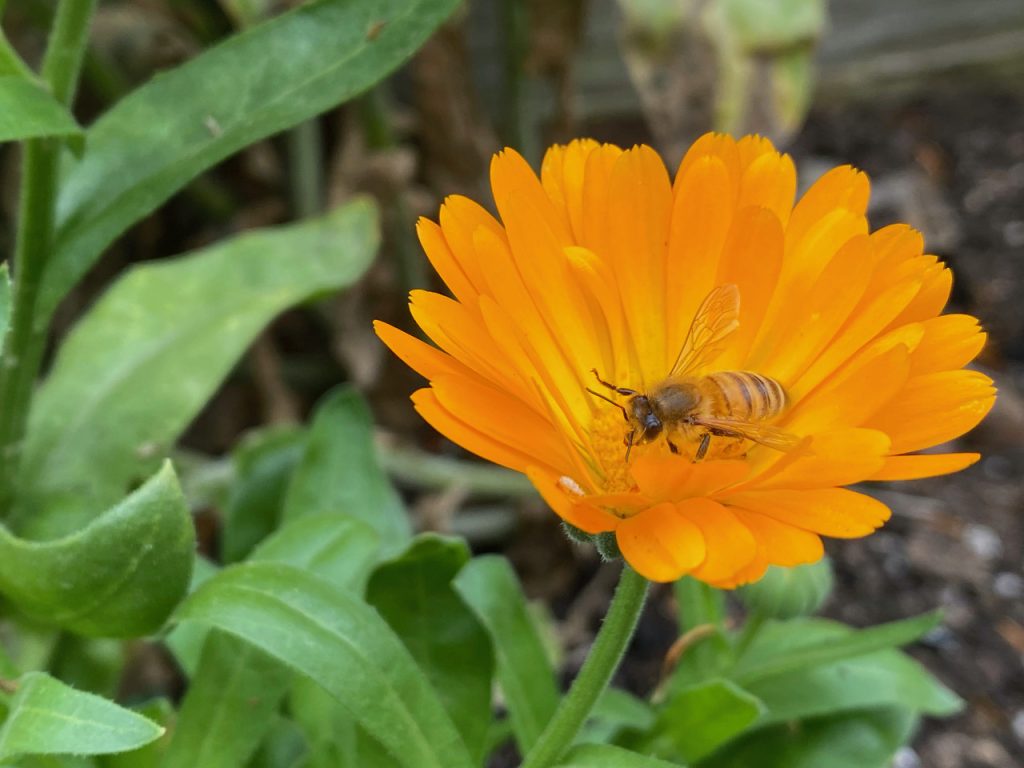 Always "Bee" Learning
We're looking forward to Aroyan's presentations about bees on Thursday, June 9 at 4 pm, which will include slow-motion video footage of bees flying into the hive. He has a lot of fun facts and perspectives of what a bee's life is like.
His photography presentation will be on Thursday, June 23 at 4 pm, including stories from near and far, swimming in 20-foot waves, filming from jet skis and photographing sharks.
There will be plenty of time for questions from the crowd, too. His passion and enthusiasm are contagious. We hope you come to learn more about honey bees, surf photography and the local environment that we are lucky to call home.
June Events:
Knit 'n' Needle – Thurs, 6/2 and 6/30, 2-3:30 pm
Pacific Coast Pollinators: Honey Bees with Branden Aroyan – Thurs, 6/9, 4-5 pm
Garden Storytime at MUS Nature Lab (age 3-6) – Wed, 6/15, 2-3 pm
Poetry Club: Patti Smith – Thurs, 6/16, 2-3:30 pm
Low Tide Rising: Surf Photography with Branden Aroyan – Thurs, 6/23, 4-5 pm
Montecito Book Club: Priestdaddy by Patricia Lockwood – Tues, 6/28, 12-1 pm
Stay and Play (Ages 0-5) – Tuesdays – drop in between 9-10:30 am
See you at the library!
You might also be interested in...