A Birthday Bash for the Ages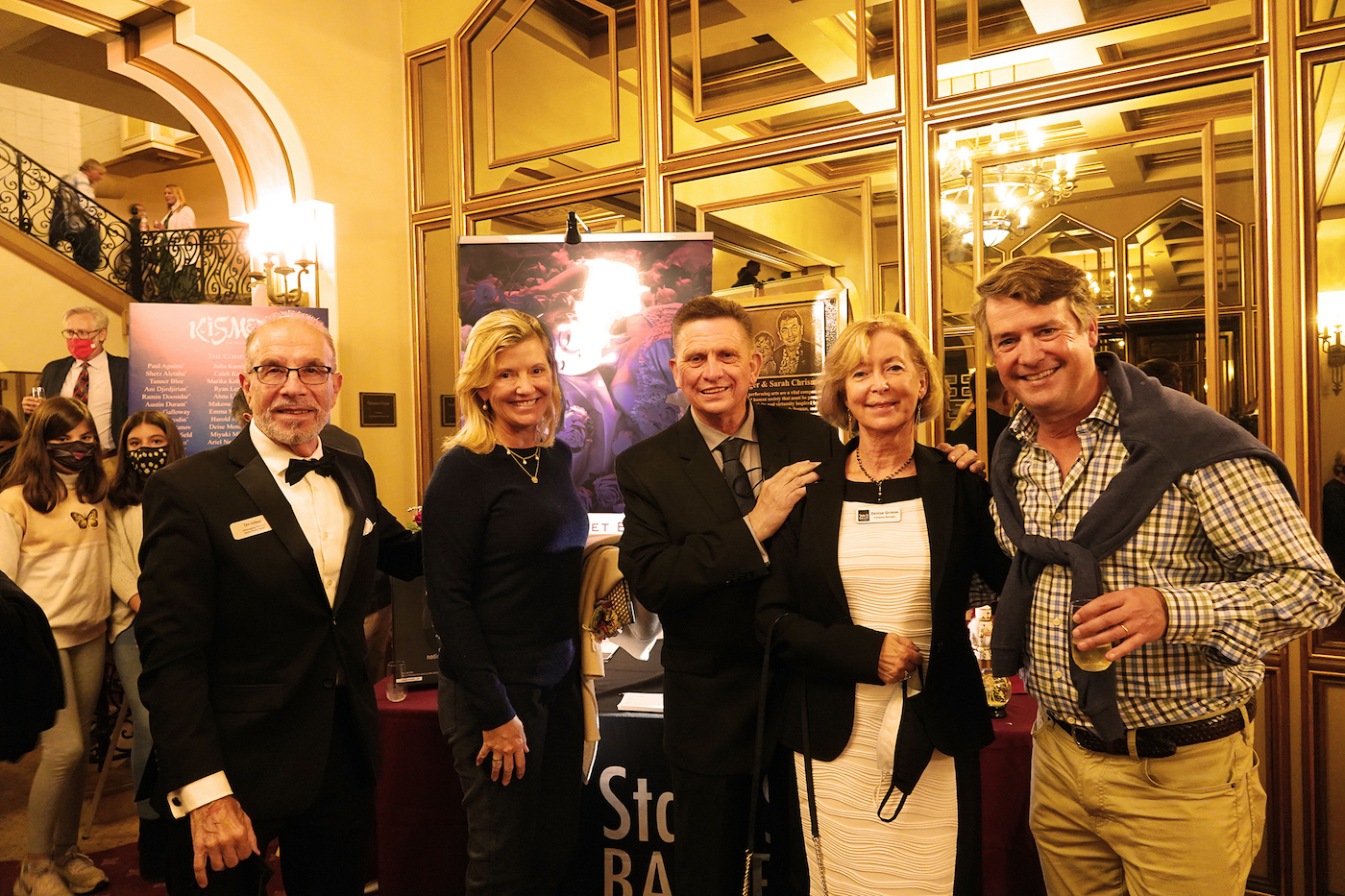 Montecito über philanthropist Sara Miller McCune certainly knows how to celebrate!
For her 80th birthday Sara, a longtime fan of New York's Great White Way, underwrote the costs of Kismet, which opened on Broadway in 1953 and the following year won a Tony Award for best musical.
"Over the years, the music and the words have often played in my head and seemed to be calling out to me with a special message," says Sara. "For most of the last decade, I have had a burning desire to see Kismet once again live and on stage. I missed the songs and the splendor, the music, and the magic!"
And so it was that Sara, president and founder of SAGE Publishing, a global company with hubs around the world, sponsored three sold-out performances of the colorful Arabian Nights fantasy at the Granada helmed by Broadway veteran Lonny Price, who directed Glenn Close in Sunset Boulevard and Emma Thompson in Sweeney Todd.
Music by Robert Wright and George Forrest, based on works by Alexander Borodin, was played by the talented 40-plus Santa Barbara Symphony under veteran conductor Nir Kabaretti, while William Soleau, co-artistic director of the State Street Ballet, created all new choreography for the company's dancers, including two big new production numbers featuring the entire ensemble.
Old Baghdad has never been so much fun with glorious songs such as "Baubles, Bangles, and Beads," "Strangers in Paradise," and "And This Is My Beloved."
Not to mention its wonderful Broadway worthy cast, including Ramin Doostdar, Jonathan Raviv, Ani Djirdjirian, Austin Durant, Cecelia Ticktin, and Ariel Neydavoud.
When COVID-19 came along, plans for Kismet, originally scheduled for last February, had to be rescheduled. But it was certainly worth the wait.
A magical evening not to be forgotten!
You might also be interested in...