Dear Montecito: Anika Wilson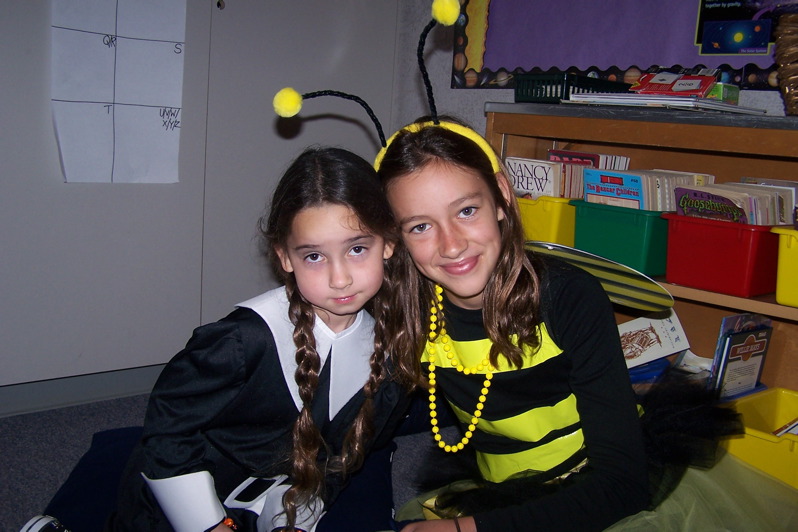 I was in Ms. Balch's first grade class when Anika Wilson was my Older. Anyone who attended MUS remembers the Olders-Youngers system. This program paired up students from different years, introducing younger students to a new upperclassman friend every year and eventually becoming a mentor to the next generation. I loved this program and remember how upset I was at the thought of missing any of the activities – especially after being hospitalized for a serious allergic reaction. Four whole days away from school? Anika was going to have so much fun without me!
In a turn of events that would make a permanent impression on me, Anika came to visit me in the hospital. She brought a card with a flower on it and a black lab stuffed animal all for me. My six-year-old brain thought that was the kindest, most thoughtful thing a person could do. I think you will get much the same impression reading today's letter, the first part in our Olders-Youngers, Dear Montecito double-feature.
Dear Montecito,
When I was little, I thought I'd grow up and become a professional soccer player. All throughout elementary school, I remember thinking about competitive sports and then slowly watching that dream become a reality. I discovered volleyball in middle school, then beach volleyball in high school, and I eventually found myself competing at a national level. Even after a career switch into financial advising, I still find myself using the skills I learned playing at a competitive level. I've learned to push myself towards improvement and use what playing volleyball has taught me about hard work to help other people plan for their financial future.
I was born and raised here in the Santa Barbara area, attending MUS, SBJH, La Colina, and San Marcos. It was during high school, when I'd become seriously involved in beach volleyball, that I started getting recruitment offers from colleges. I accepted an offer from Pepperdine University, excited to enter the world of Division 1 volleyball.
Playing on Pepperdine's beach team was wonderful. The traveling we all did was definitely a big bonding experience for us. Especially looking back on it now and thinking, wow, I met so many amazing people. Even my current roommate is from our old team. We were together during my favorite tournament from my time at Pepperdine. It was 2017, my sophomore year. We went down to Gulf Shores, Alabama, where the national championships are held. It was certainly one of the most memorable tournaments not only because we ranked in second place overall, but also because we almost didn't make it at all.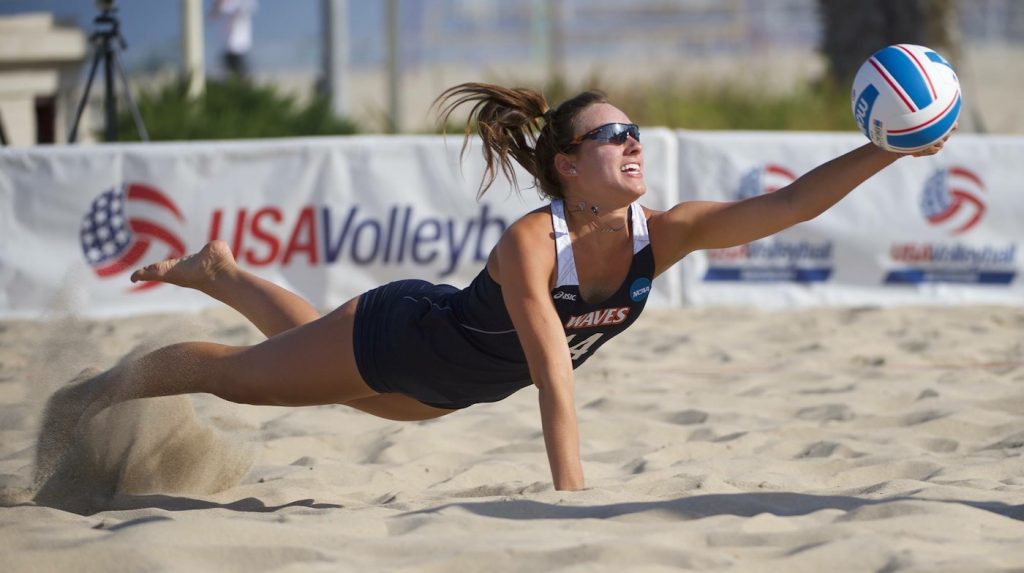 We had a connecting flight from LAX to Atlanta, but the plane was delayed. When we touched down, there were only ten minutes to get from our landing gate all the way to our connection. We had to hustle – all of us. Twenty 6-foot-plus girls in matching team gear, three coaches, and our trainers. We're all sprinting, just booking it, hoping that the plane doesn't leave without us. When we arrived, we had to convince them to let us on the plane. It must've been some crazy sight to anyone else watching!
I knew when planning my future that I wanted a more secure route than beach volleyball could give. Even so, there were so many things I loved about playing on the Pepperdine team. We worked so well together because I think we had a really healthy mindset, which is hard to create. It's a balance. You have to compete against each other during practice for your place on the team, but you also had to trust that everyone else has your back when it comes time to compete with other schools. Really, we all got along so well and that helped create a healthy mindset to push each other and always work on improving ourselves. I like to think I bring that mentality to my job now.
During my last year of college, I started doing all types of licensing stuff. I began learning more about economics, and when I considered what route I wanted to pursue, I decided on wealth management. With classes and job applications and the pandemic, the end of my time in college moved strangely but also went very fast. By the time I was ready to graduate with my degree in business, I had been invited to work at Spinnaker Investment Group as a financial advisor. I moved down to Newport Beach in December of 2020 and have been working here ever since.
It's not exactly what I expected. I mean, no one foresaw how we were all going to be affected by the pandemic. But I feel fortunate to have a job I really like, with my own safe, walled-in office, and an opportunity to help families and businesses with their finances. This is exactly what I hoped to do. I really wanted to have an impact on people in a positive manner. And I hope I can grow in my ability to help others.
If I had advice for people graduating high school right now, I'd say that you should try to enjoy the moment. I know it's hard because your senior year has been a crazy one. But try to enjoy this time with your friends, with your family, and with your hometown because you never know when you'll really be back, and it will never be exactly the same. Enjoy this time and stay focused on what matters to you.
Yours,
Anika
You might also be interested in...