At Home With Lou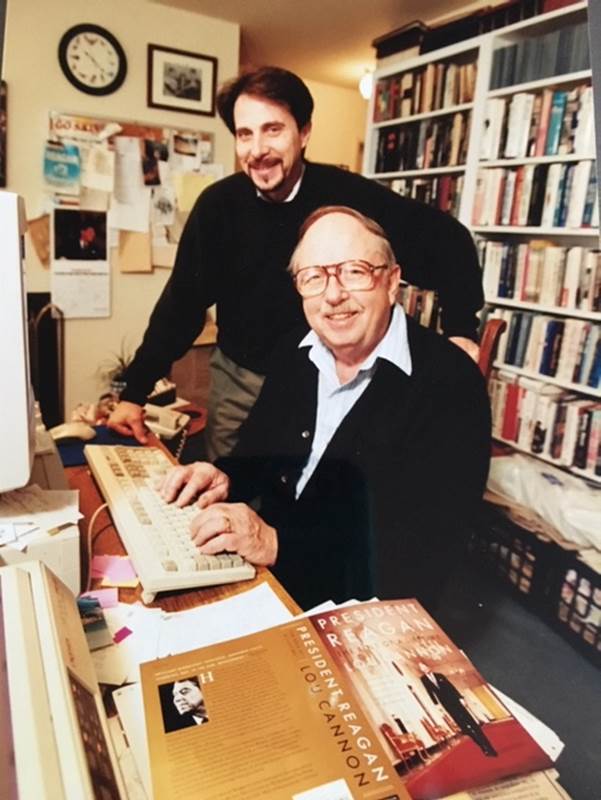 It's no surprise that Lou Cannon does a pretty good imitation of President Ronald Reagan. After all, he covered Reagan from his governorship in California to his time in the White House through to his final days, writing five books about California's former governor and president, including President Reagan: The Role of a Lifetime, among other tomes.
The highly regarded, award-winning Summerland resident has enjoyed a fascinating career that's taken him from California's State Capitol to the White House beats as a reporter, most famously for The Washington Post. He continues writing a column for State Net Capitol Journal covering legislative politics across the nation, from his desk in the downstairs of he and his wife's Summerland aerie.
As the former senior White House correspondent noted, "One of the things about writing about politics – or just getting old generally – you learn humility because you learn you don't know very much and you realize the more you know, the less you do."
The former traffic signals on the 101 in Santa Barbara were an important contributing factor for Lou Cannon and his wife of 35 years, Mary, settling on their Summerland house in 1990.
The Reno and California native (he refers to himself as a "Westerner") became familiar with our area while trailing President Ronald Reagan on his beat with The Washington Post, that often brought him to the President's "Western White House" just north of Santa Barbara.
The now long-gone traffic stop would have added considerable time to Cannon's work commute to Los Angeles when moving west from their North Virginia home when Cannon transferred to the Post's West Coast bureau in Century City.
"I didn't want to add time to the commute, so, we didn't look north of the stop lights," is where the author launched our chat, in which he cited his good luck, more than once, especially when it comes to their Summerland house with its gorgeous ocean views. The father of four (who also has seven grandchildren and five great grandkids spread around the Western Hemisphere) says he writes about people he has a regard for, but that he doesn't necessarily agree with.
I always wondered, when I'd see the Reagan biographer at the Summerland Post Office, if he was a Republican and supported Reagan politically. He has registered both as a Democrat and a Republican but is currently "No Party Preference" the same as he declared when covering Reagan in the White House.
Life in Summerland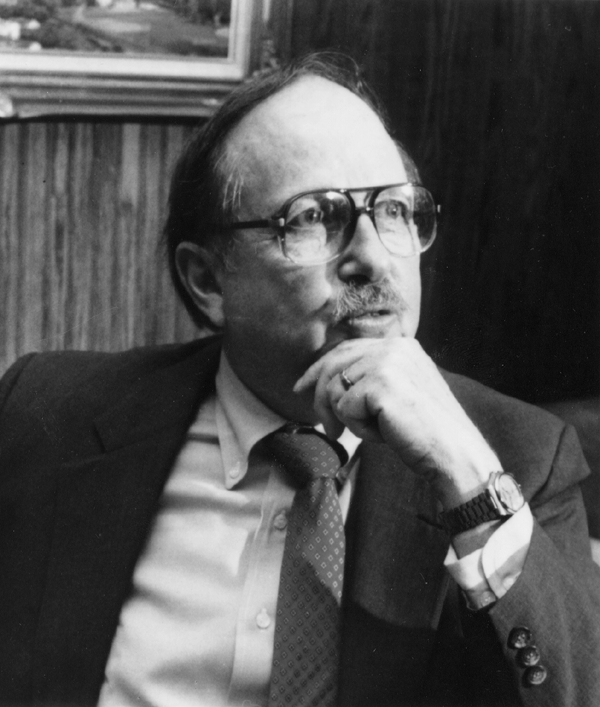 Cannon says hunkering down during the pandemic hasn't been bad for him personally – he's working on his memoir along with his monthly column for State Net Capitol Journal. For his column, he says that talking to people he hasn't known before has kept him engaged.
"It's important to reach out and expand your horizons during COVID," he said. "Every column I've written this year I've talked with someone I haven't talked to before. I think that in the long run, even with the 200,000-death level (nearly 400,000 now in the U.S.), and it's probably going to be double that, these are all human beings, people who had wives, husbands, mothers, children, grandparents. But for the people who survive, which is most of us, the questions of isolation and loneliness and mental health are going to be very important, too."
He cites missing the annual visit with their 13-year-old great granddaughter Jenna, who has been visiting on her own from Colorado since she was nine.
"If you're used to seeing these kids and can't see them, it's a big deal," he says. "One misses that sort of thing."
He and Mary have had out-of-town friends over for socially distanced masked visits on their deck and says that even with six feet distance, this has helped.
He doesn't use the term "when we get back to normal."
"The normal will change, but when we're able to socialize again – even from a six-foot distance helps. I think Zoom helps."
Zoom helped the writer celebrate his 87th birthday with participants from multiple states and Puerto Rico, organized by his oldest son Carl,who is the Washington bureau chief for RealClearPolitics and executive editor for Real Clear Media Group. I asked Carl about growing up in the Cannon household and to comment about his father's "role of a lifetime" as head of the Cannon clan.
"My father influenced me in more ways than I can count," he says. "But let's start with this: He taught me to be fair to everyone, even those I disagree with, and to take pride in trying to report honestly and write well. Politics was discussed at dinner – breakfast, too. Along with sports, race relations, environmental policy, religion, you name it. It was an intellectually vibrant household. Both of my parents were avid readers and free thinkers, and encouraged the same in their four children."
Lou and Carl collaborated on an important story when Carl was covering criminal justice for the San Diego Union Tribune and Lou was West Coast bureau chief for The Washington Post.
"We were both interested in the same event: how authorities in Imperial County didn't pursue the killers of a striking UFW member named Rufino Contreras," Carl recalls. "Dad came to San Diego from L.A. We drove over to El Centro, did our interviews, and wrote an investigative story together for our respective newspapers. It was a highlight of my career."
He adds: "Many years later, we collaborated on a book: Reagan's Disciple, comparing the presidencies of Ronald Reagan, who Dad covered with unparalleled distinction, and George W. Bush, who I covered, well, adequately, I suppose."
Father and son each won the two most prestigious awards for White House correspondents, The Gerald R. Ford Prize for Distinguished Reporting of the Presidency, and the Aldo Beckman Award (in different years).
"In 2004, when I was president of the White House Correspondents' Association, I introduced my family, including my dad, to George W. Bush," says Carl. "Bush and I briefly compared notes about being eldest sons who went into the family business – politics in his case, journalism in mine. I think we both realized that neither one of us would be where we were that night without our fathers. I felt fortunate – blessed is probably a better word – and that's still how I feel."
After hearing from an adoring son who followed in his father's footsteps led me to ponder Lou's heroes, including what he's been reading, and rereading.
"My heroes are many and varied," says Lou. "As a writer, I respect George Orwell tremendously and reread not just 1984, but The Road to Wigan Pier and others. Orwell always has something to say to you."
He is a great admirer of the conservative Catholic author and historian Garry Wills, who has been personally generous and kind to him.
"I reread his books – Nixon Agonistes: The Crisis of the Self-made Man I love… Bare Ruined Choirs – about the Catholic Church problems in the seventies."
Lou, a Catholic, acknowledged the church has had problems in every era.
"I like to read historical novels," he says I'm finishing finally The Mirror and the Light – the third in Hilary Mantel's trilogy about Thomas Cromwell. It has a disadvantage when you are on the last chapter because you know Cromwell's beheaded!"
When asked about personal heroes, Cannon says they include newspaper colleagues including Richard Harwood, whom he calls "a great inspiration" and hired him to work at The Post. Harwood was editor of the national staff during Cannon's tenure there.
"He was a Marine in the South Pacific in World War II," he says. "He lost a lung at Iwo Jima. When I'd been there just a few days, I was editing a story that a reporter referred to someone as an ex-Marine. 'There are no ex-Marines at The Washington Post,' he said – taking out the ex!'" Cannon recalls.
And political heroes?
"Everyone has Lincoln as a hero," he says. "I think very highly of both Theodore and Franklin (FDR) Roosevelt. I was born two months after Roosevelt took office and he died when I was 12. The teacher came in and told us that he died and broke into tears. I asked my parents, Who could be president? This man had been president my entire life. He filled the sky."
Among modern politicians, Cannon has high regard for two people who were defeated and never made it to the presidency.
"One is Hubert Humphrey, whom I covered for The Washington Post during his last campaign," he says. "The other is Barry Goldwater – he had guts and vision and courage. Even though the vision may not have been mine, he stuck to his guns. He was very good. When most politicians were against treating gay people equally, Senator Goldwater came out for that. I think we've changed – maybe in some bad ways – but we've changed in some good ways. One of the ways we've changed that's really important is that gay or LGBT are no longer considered second-class citizens."
He even supports more contemporary politicians: "Even President Obama, whom I respect, stuck with the standard political position that sex was between a man and a woman until changes in public attitudes led him to endorse same-sex marriage in time for the 2012 election. The person who prodded him to do this was Vice President Joe Biden who on his own had backed same-sex marriage in a May 2012 television interview.."
And on the topic of systemic racism: "I just don't think that any person should be treated less than equal. I know a lot of people are uncomfortable about this movement to root out the racism in our society, but I think we have to do it to keep our own self-respect."
Who Would You Be?
Lately, I've been ending interviews asking every subject which character from a movie, literature, comic book hero or fantasy they would want to be. Hannah-Beth Jackson recently expressed being a fan of Wonder Woman. Lou also chose an awesome character.
"If there was somebody I'd want to be – fantasy answer – it would be Lawrence of Arabia," he says. "When I was a kid I imagined if I was Lawrence it would be great. He did a lot of things – some of them sensible, some of them foolish, all of them brave. One of Lawrence's views was that you have to treat the Arabic people as fully equal. The reason he got the confidence of the Arabs was that he cared about them. He saw himself as one of them. That's the hardest thing for me as a writer, the hardest thing for me as a human being, is to put myself in someone else's shoes and say what it is like for them."
And from his long look back on democracy and covering politics during his four score and seven years on the planet?
"The struggle to maintain a democracy is a never-ending battle," he says. "It's not that someday you achieve a perfect democracy or just system. Every generation and every people are going to have to fight for themselves. If we ever reach that Nirvana, we will find other things that have to be fixed. Think of life as a series of problems and opportunities to solve. I know this is silly, but I don't think of myself as old. I don't feel old (except for when I get out of bed in the morning) when I'm talking to you or writing or listening to some piece of music. It is who I am, at any age."
You might also be interested in...