The Indelible Legacy of Prize-Winning Journalist Ann Louise Bardach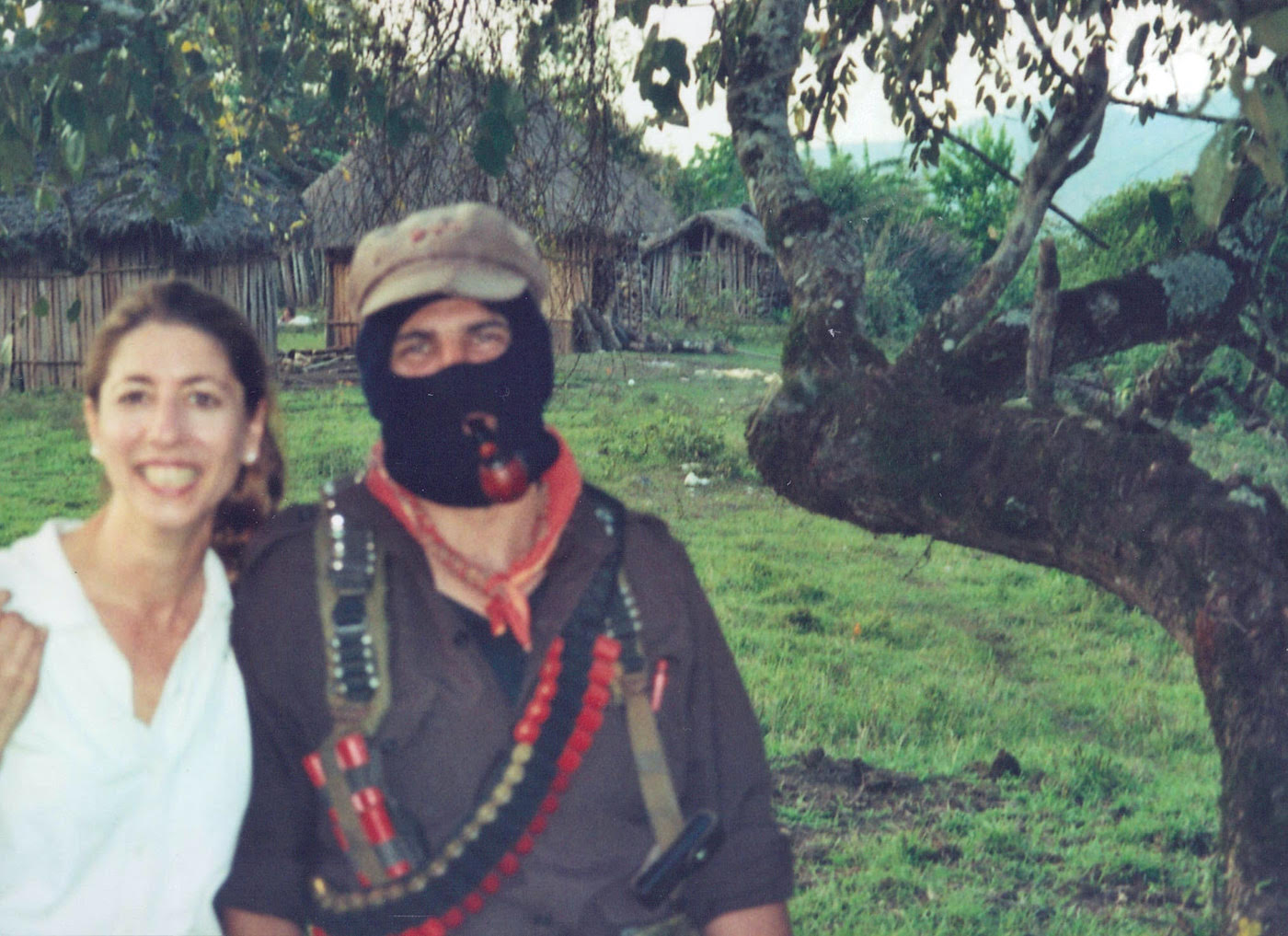 To say that 2020 has been a challenging year is the understatement of the century. We're approaching a full year of being held hostage by a global pandemic that's brought face-to-face social interaction to a near standstill. And with sheltering in place comes more reliance on gathering information and news from the internet, where the lines between legitimate, professional journalism and "fake" news have become dangerously blurred.
Because of the barrage of content we're forced to confront on a daily basis, our understanding of what news is, and how it's actually gathered, has virtually been lost in this age when anybody can post anything and call it "news."
This is why old-school journalism, and stand-out practitioners of the craft like Ann Bardach, matter more than ever.
Fortunately, for those of us holed up here in Santa Barbara, as well as for scholars, historians, political scientists, and students of journalism the world over, and thanks to the incredible team at USCB's Library Department of Special Research Collections,we now have online access to the physical archives of prize-winning journalist Ann Louise Bardach. This trove of material offers a rare, granular look at how the bedrock values of professional journalism –truthfulness, accuracy, objectivity, impartiality, fairness, and public accountability – actually take shape on the page or on the air.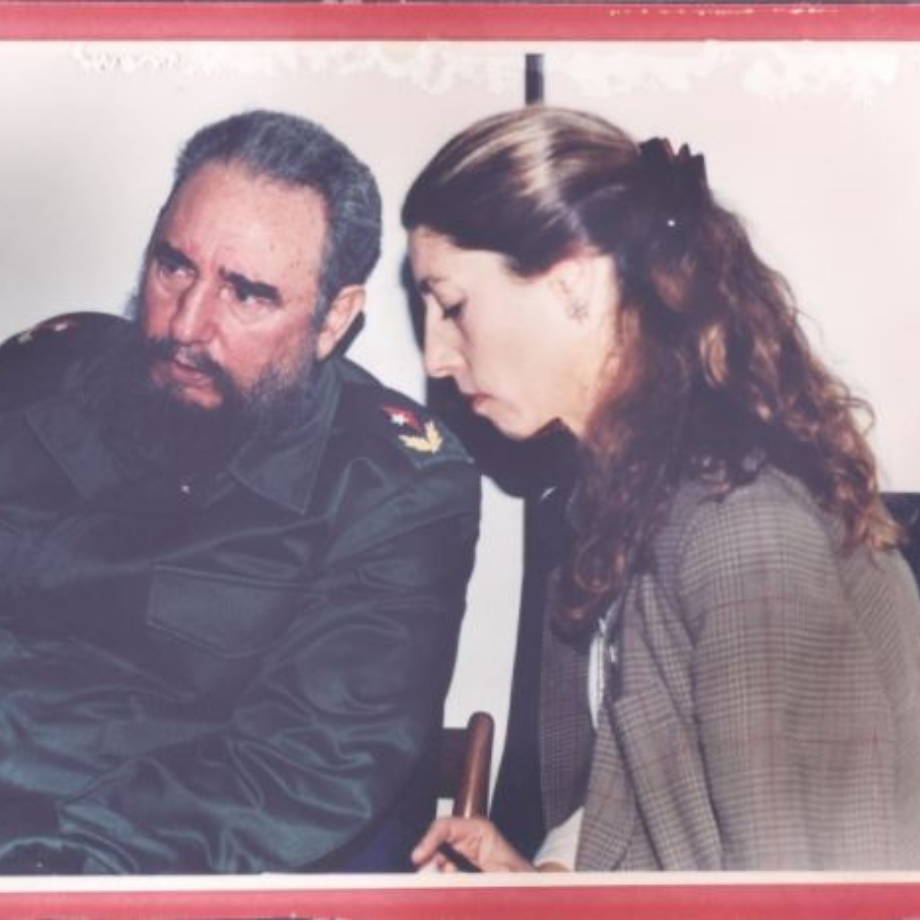 Known by her gender-neutral AL Bardach byline, or as "Annie" to her friends and colleagues, Bardach, who lives and works on the Central Coast, continues to practice the kind of journalism that makes other journalists rhapsodic with praise.
"Annie is in my pantheon of journalistic heroes," says veteran local journalist Jerry Roberts. "Her energy is a force of nature. She's a voracious reporter and a stylish writer."
But beyond her gifts as a writer, Bardach is renowned for her diligent documentation and her dogged determination to fact-check and verify, so that her work continues to withstand the vagaries of social media, the limitations of technology, and the march of time.
"Her work has stood up against legal scrutiny and political blow-back because she was, and remains, determined to get it right. Because of that, it's bulletproof," Roberts adds.
Bardach has a long and deep relationship with UCSB, where she started and taught their first international journalism class in 2000. She also served on the board of the UCSB Carsey-Wolf Center for Film, Television and New Media, and was a resident scholar with the Orfalea Center for Global and International Studies there. Several years ago, her friend and colleague Lou Cannon, former White House Correspondent for the Washington Post and noted Ronald Reagan biographer, placed his own papers with the UCSB library, and he suggested she consider doing the same.
Two years ago, Bardach delivered more than sixty boxes of journalistic research, ephemera, and backmatter, including notes, tapes, interviews, letters, FBI files, court documents, financial records, unusual and valuable photographs, and more, all of which, when taken together, offer a comprehensive portrait of the rigorous and unimpeachable methodology of the highest level of investigative journalism. The archive offers a glimpse into how journalism has changed over time and especially with the advent of the Internet. The newsroom of old has, it seems, vanished in the ether. That's why The Bardach Archives are of particular importance at this moment in time.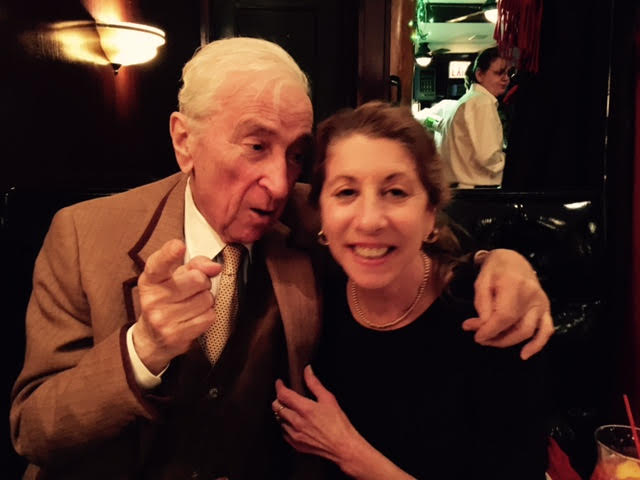 "Annie's research files span from 1979 to 2018, which coincides with the rise of the digital age. While new technologies have changed the way journalists work and made the research process much faster, Annie's work over this timespan shows that it still comes down to knowing the core principles of journalism and how to employ them to get the true story," says Hanna Rael, Communications and Marketing Manager at the UCSB Library.
The archive covers an eclectic array of topics that range from sensational murder cases, to the punk rock scene, to Castro's Cuba, to the inner workings of Miami/Florida politics, to Arnold Schwarzenegger and his long history with the tabloids, and the dark side of California politics.
Part of what makes Bardach's work so potent and timeless is that she understands, intuitively, that culture and politics are inextricably intertwined.
As Danelle Moon, Director, Special Research Collections at UCSB Library, put it, "Her work on Castro and Cuba is without compare. She's an extraordinary listener, and she had the wherewithal to record everyone she was talking to. Her work on Cuba alone means that UCSB will become a primary research institute for Cuban-American studies."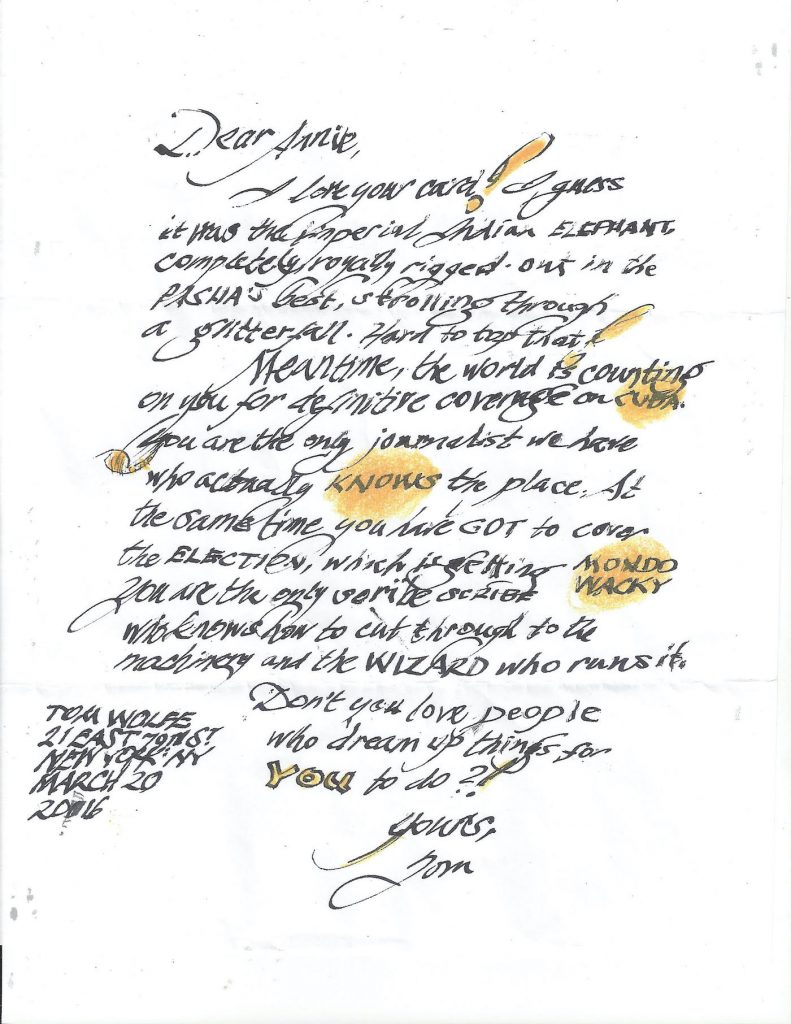 A self-professed "pack rat" who kept everything, Bardach was so methodical and dogged that she was able to get stunning admissions, on the record, from the famous and the infamous, including not just Fidel Castro, but also characters like Johnny Rotten, and E Howard Hunt. Her deep work covering notoriously corrupt political figures, in particular, benefitted from her insistence on verification and documentation.
Moon first met Bardach in 2018, when they were in the very early talks about possibly moving Bardach's archives to UCSB. She recalls Annie talking about the threat of wildfires to her property and Moon suggested that they move at least her recordings (which were then being stored in a shed) to UCSB for safekeeping. Now those recordings are being digitized at UCSB's state of the art Audio Visual Lab, one of the few institutions in the UC system that has the capability of capturing rare audio recordings, saving them for posterity, and making them available to students and scholars alike.
Moon, who is likely closer to Bardach's body of work than anyone, notes that Annie "understood the historical significance of her work. She understood that her work was and would become a part of American history, and in this way, she worked as a kind of historian by preserving all of this invaluable material."
Maer Roshan, the editor of Los Angeles Magazine, seconds this notion that Bardach understood that what she was doing was history-in-the-making. "She's not a 'rote' journalist by any means," Roshan told me. "She brings so much passion to her work. And she will follow a lead as it twists, turns, and loops around until, inevitably, in her capable hands, it lands in a good, valuable place."
We talked a bit about how so often what passes as "news" on Twitter or other social media websites is not buttressed by experience or a sense of history. There are no fact-checkers or legal departments chasing after the endless flow of sound bites that flood our newsfeeds. We agreed that Annie remains a standout, an exemplar of what it means to be a journalist in America today.
She's a believer in all of the checks and balances that make journalism so central to a functioning society and, not incidentally, she understands how crucial a free and robust press is to a society's ability to maintain a true democracy.
"She's got an incredible divining rod for the news," Roshan adds, "She's a master at uncovering the telling detail, and she's just fearless in her pursuit of the truth. On top of that, she's also very funny and has a way of making even dire news go down easier."
To access Bardach's Archives, go to: www.oac.cdlib.org
About Ann Louise Bardach:
Bardach launched her journalism career as a crime reporter in New York City in the '70s, covering the murder of Nancy Spungen, the girlfriend of Sid Vicious. She also investigated and wrote about the Manson murders, and the JonBenét Ramsey murder case. She covered the punk rock music scene too, interviewing members of the Ramones and The Sex Pistols. Her ever-expanding curiosity led her to write on Vivekananda, the 19th century Indian Hindu monk who introduced meditation to the U.S. at the end of the 19th century. These pieces were published in the Sunday New York Times and the Sunday edition of the Wall Street Journal.
For ten years, she was a contributing editor at Vanity Fair, and she's written for a vast array of publications including The New York Times, Washington Post, Politico, The New Republic, The Atlantic, Los Angeles Times, The Daily Beast, and the Financial Times. She's appeared on 60 Minutes, The Today Show, Good Morning America, NPR, CNN, and the BBC, among other broadcasts. She also created the "Global Buzz" column for Newsweek International and "the Interrogation" column for Slate.
The Columbia Journalism Review called her "the go-to journalist on all things Cuban and Miami" and she was lauded by New Journalism icons Tom Wolfe, who called her "a relentless reporter who writes like a dream," and Gay Talese, as well as literary giants Alfred Kazin and Irving Howe, with whom she studied at the Graduate Center in New York.
Notably, she won the 1995 PEN USA Award for Journalism for her reporting on Mexican politics. In 1994, she was a finalist for the same award for her coverage of women in Islamic countries. Her book, Cuba Confidential, was a finalist for the New York Public Library's Helen Bernstein Award for Excellence in Journalismand the PEN USA Award for Best Non-fiction Bookand was named one of the "Ten Best Books of 2002" by the Los Angeles Times. She was also a finalist for the 2005 Pen USA Award for Journalism for her story on then California Governor Arnold Schwarzenegger's ties with the tabloid press which was published in Los Angeles Magazine. Her book, Without Fidel: A Death Foretold in Miami, Havana and Washington is considered a seminal work on Cuba and was selected by the Miami Herald as one of the "Ten Best Books of 2009."
Currently, she can be seen in the HBO documentary 537 Votes (2020), which chronicles the outrageous political maneuvering that led to the unprecedented, contested outcome of the 2000 presidential election, and the chaotic Florida ballot recount that ended with George W. Bush winning by a razor-thin margin.
Additionally, the creator and producer of Showtime's hit series Homeland is co-writing a show based on her five-part New York Times story on the Cuban exile and former CIA asset, whom Bardach referred to as "Fidel Castro's most persistent would-be assassin."
You might also be interested in...