Arts in Lockdown Series Part 15: Film Director and Producer Ivan Reitman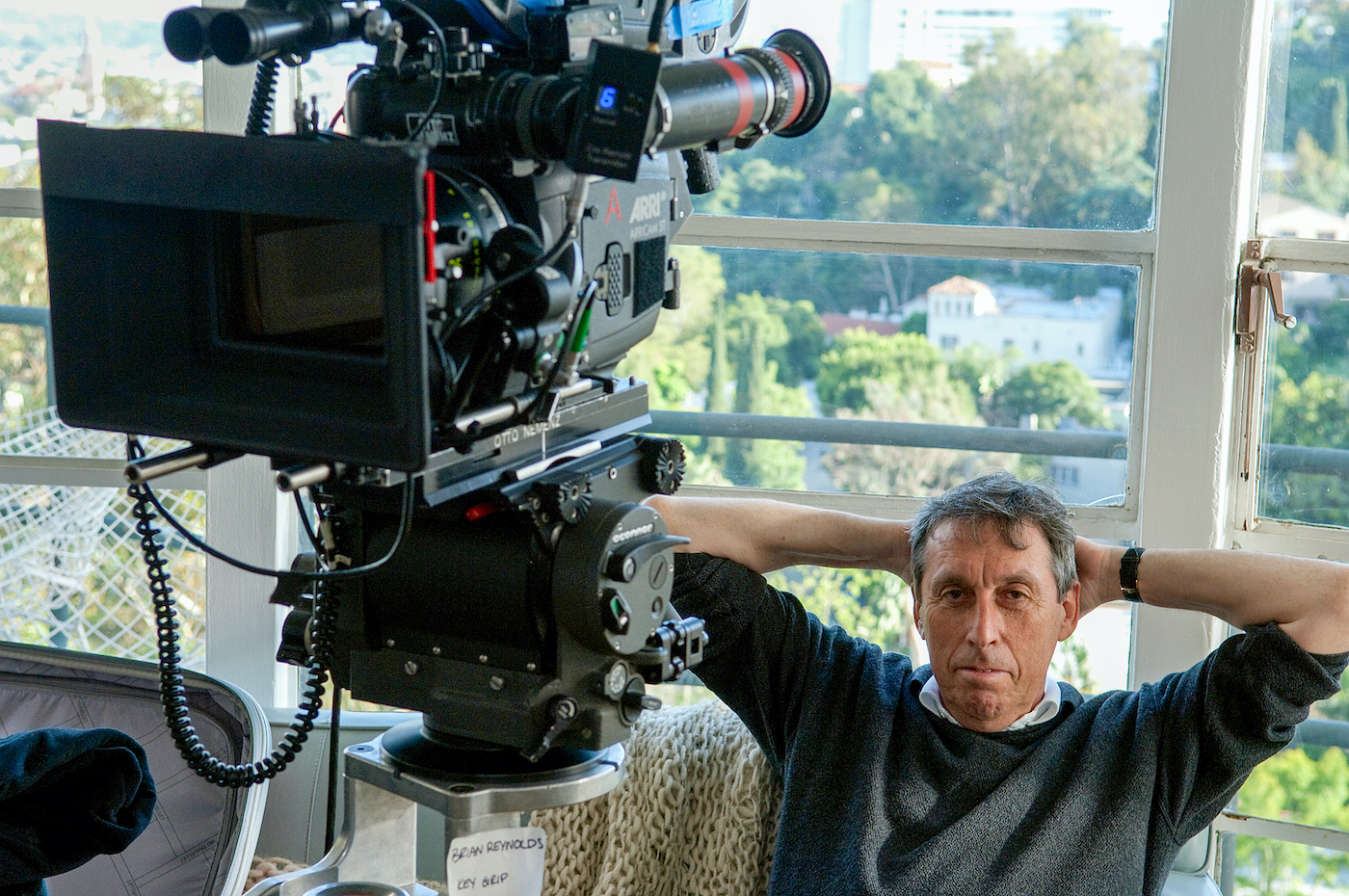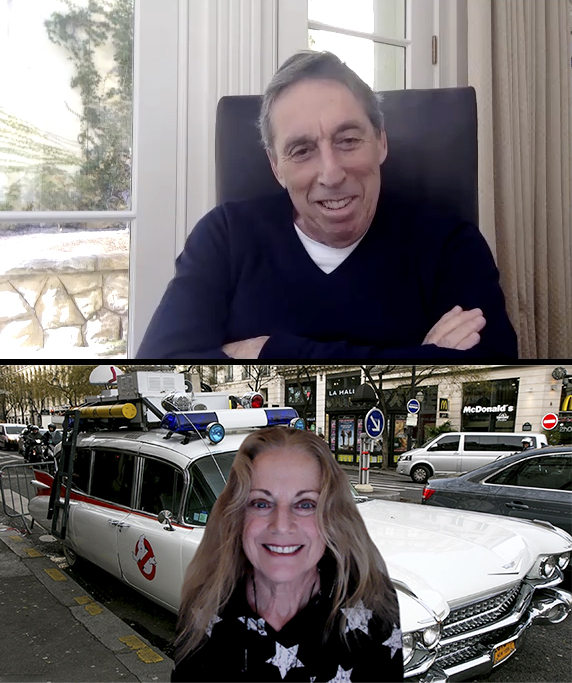 Epically known as the one director who can harvest the funniest talent for his movies, Ivan Reitman continues his film making legend during lockdown with eight screenplays in the works, a sequel to Babysitter's Guide to Monster Hunting, and the next installment of the Ghostbuster series, Ghostbusters: Afterlife, to be released in theaters in June 2021.
For certain his entire body of work thus far has endured a place in the history of feature film comedies, with Stripes, Animal House, Twins, and Kindergarten Cop. The first Ghostbusters film is recognized by the U.S. National Film Registry of the Library of Congress as being culturally, historically, or aesthetically significant. Ivan writes, directs, and produces films for theater and TV. With his director/producer son Jason, he formed The Montecito Picture Company in 1998.
Ivan established his home in Montecito 25 years ago with his wife, Geneviève, with whom he has three children, Jason, Catherine,and Caroline.
With some upcoming spoiler alerts, here's our interview:
Q. Can you talk about how the lockdown has impacted film and TV?
A. I'm missing film in terms of going to a theater and watching a film with 300 people. That's a very particular and special experience, especially if you make comedies, which I've done a lot. What's really frightening right now is the theaters have been closed for seven months, and looks like they will be closed for another six months, and that will be over a year. The real issue is going to be whether those theaters can reopen. I think there will always be theatrical screenings at least in our lifetime, but the question is, how much will that sort of event be shrunk.
On the other hand, watching shows at home has become a lot more prevalent because it helps us get through the day. We have way more hours available and we've gotten used to watching longer films. There is a tendency to binge watch, where it's not enough to watch a one-hour program, you'll watch all twelve episodes in a day or two. It's been a real boom to the streamers, Apple, Netflix, Amazon, they've all done extraordinarily well through this unfortunate period. Netflix has somewhere around 200 million subscribers.
We've grown up to want to gather and socialize; it's been extraordinary to not be in theaters. Thank God for this [Zoom] ability and technology for us to be together in some way to get through this period.
Is it more profitable to make a film for streaming now?
I doubt it. The reason having a theatrical release is so strong is because it's both very profitable and not so profitable anymore, it's the place that really successful films can make a lot of money. Streamers now are giant companies, which can purchase larger projects. The theatrical movie companies have had to sell their films directly to streaming because there is really no theatrical experience now. And even before the pandemic, they've had to make a decision if the film is a theatrical film and can withstand today's market or it's better suited to the small screen. Ironically, it was the home market that helped support the film business a great deal, there was always the secondary sales market right to the home, and to make that special, filmmakers would add extras and behind the scenes cuts to the purchase.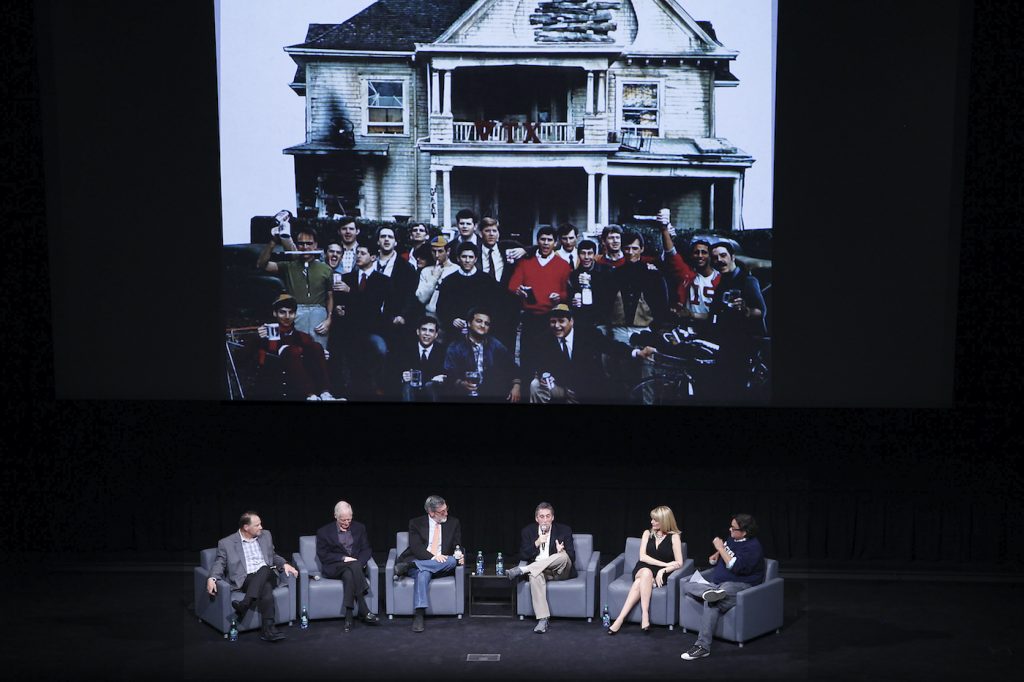 Like director's cuts?
[laughs] Director's cut means you're putting in a lot of extra scenes that probably shouldn't have been put in the movie in the first place.
What is the news at The Montecito Picture Company during lockdown?
The release of Ghostbusters: Afterlife was due out this summer and we moved it to June 11, 2021. I'm not sure if people will be back in movie theaters by June 2021, but I hope by summertime there is a growth in theater openings.
What are you doing to stay creative and inspired?
I'm meeting with writers a lot to develop new projects. We're deep into making an animated film called Ghost Ghostbusters, which is ghostbusting from the ghost's point of view. It takes place in New York and in a ghost dimension where the ghosts grew up. It's a full-length film hopefully to be screened in theaters.
We're developing actively eight movies right now, which does not necessarily mean all eight will be made. You have to develop a great script, scripts are hard and they take a long time, you have to keep polishing them to get them better. That's very creative work and it's very intense, I attempt to have three creative meetings a day via video call, locked down here in beautiful Montecito.
How did you find Montecito and what about Montecito do you love?
All the way back when I produced Animal House (1978), I came to California and considered moving here, which I did a year after. Elmer Bernstein, the film composer, lived in Montecito, and I remember visiting him to talk about Animal House. It was the first time I visited Montecito, and it was so beautiful, you know what it's like, you get really hooked into what an extraordinary town and village this area becomes. I remember telling my wife, Geneviève, we should look into this area when we move to California. We first lived in Beverly Hills to be close to the studios but we kept visiting Montecito, and 25 years ago we built a home here. My daughter Catherine also just bought a home in Montecito. We feel lucky to be here and work hard to pay it back through charities.
And the Montecito Journal?
If you live here [Montecito], you would definitely know this paper, it's a very important publication for this small community.
You bring together the funniest people in film. Do you have actors ready for your current projects?
I've really taken the pandemic seriously. I've been here at home unfortunately every day and night for seven and a half months; I stopped counting at the end of the summer! At this time, we're not looking at actors because we are not in production, but I'm spotting talent and thinking about doing things with them. One of the projects we are working on and have been taking seriously in the last couple of months is a long-standing idea called Triplets, which is a sequel to Twins, and Eddie Murphy wants to be one of the triplets with Arnold Schwarzenegger and Danny DeVito.
Your thoughts on diversity in films and the industry?
I'm quite liberal about all that. I think that women should be directing, and they are already writing a ton of scripts, and are much more prominent in the industry than five years ago. There's a real interest and desire to create involvement of everybody into the creation of films, from writing, directing, actors, and behind the scenes workers. We worked very hard when we did A Babysitter's Guide to Monster Hunting, and when my son directed Ghostbusters: Afterlife, to have a very diverse crew, actors, and everybody involved in the process, and I see doing that always. It's important for the unions and the guilds, and the Academy is trying to undo decades of bias. My daughter, Catherine, the creator, executive producer, writer, and star of the CBC/Netflix comedy series Workin' Moms, had an all-female crew four years ago when the show started.
For your generation, what is the world looking like now?
Boy that's a big question! [laughs] I'm on the older side of the Baby Boomers, and I'm speaking for a very large group. We've been very lucky, there's an expansion of our desires and beliefs, depending on where you grew up, to walk away from the racism of the past, to be open about sexual orientation and not feel that there is any kind of problem with it, and in terms of gender issues, we've been a part of it.
I spent most of my formative years in Canada, which is a fairly enlightened and liberal society. I started in music and evolved into films, so I can say generally speaking, the arts community is open to what society considers unusual ideas and to helping break barriers. You still had a period of disparity in the past four years with the Trump administration and what it's done to the anger in our country. When Biden won, it was wonderful to see people celebrating, it felt like the shackles have been taken off our shoulders.
Any advice for the next generation of filmmakers?
My advice is the same as it was when I began: really focus on the story, tell the story you believe in, try find a way to do it in an original way, stay away from clichés and try to be as insightful as your brain will allow you to be. My early films are certainly not political and even if they are, they are told from a humorous and human point of view. Films that interest us are a human-based story that's an original corner of where the big events of life occur. I don't think we need a lot of films that document the events that we just went through necessarily, but we do need insight into them. 
You might also be interested in...