Congressmen Carbajal Secures FEMA Funding for Randall Road Debris Basin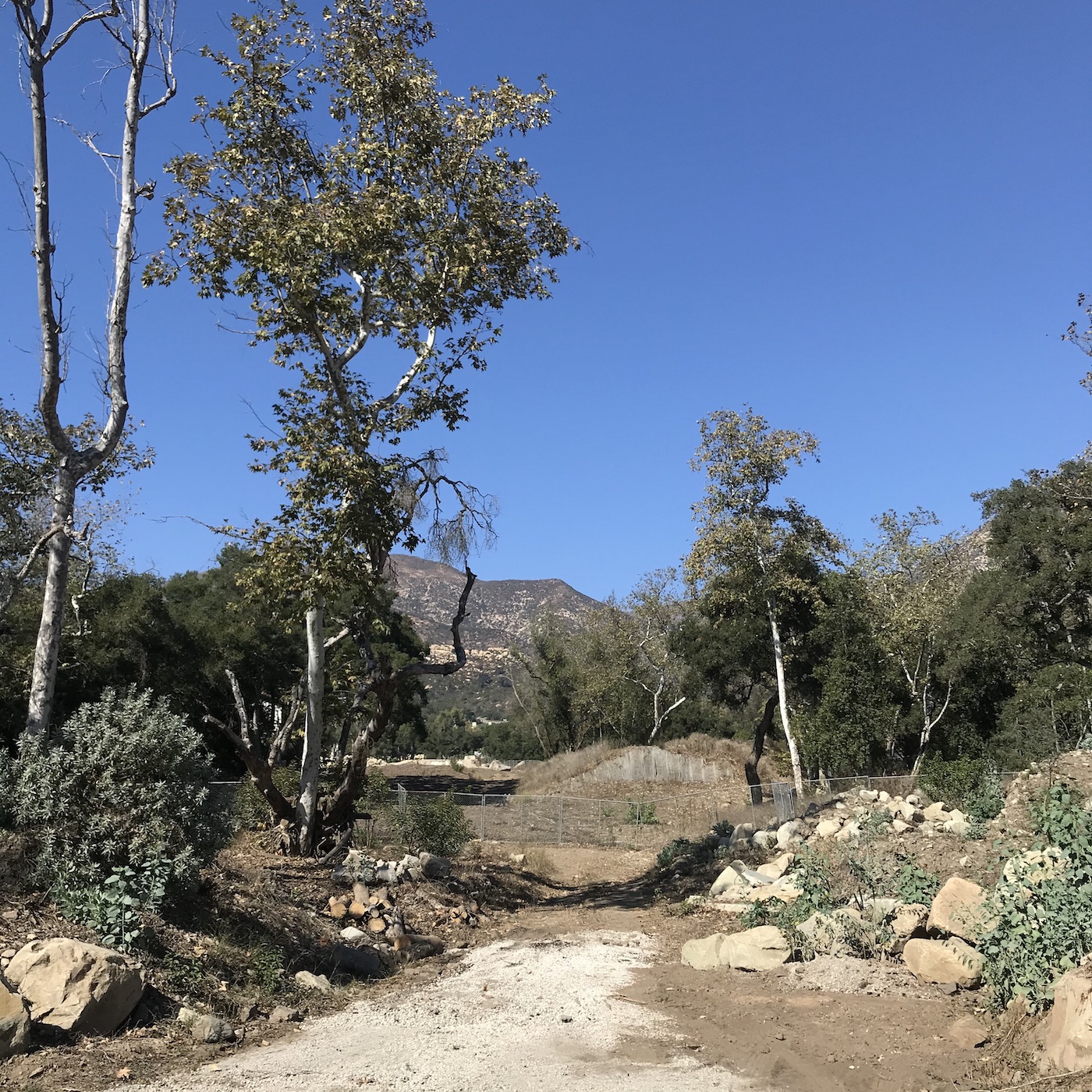 Congressman Salud Carbajal's office announced today that it had secured a $13.5 million grant from the Federal Emergency Management Agency (FEMA) on behalf of the Santa Barbara County Flood Control District that will allow the county to purchase several properties along Randall Road in Montecito and begin construction on a new debris basin near San Ysidro Creek.
The new debris basin will replace what's left of seven homes that were destroyed when the January 9, 2018 debris flow wiped out roughly three residential blocks stretching from north to south along on the east side of Randall Road just above East Valley Road. The tragic event killed 23 Montecito residents that day, including two people who perished inside their homes within the boundary that will now be converted into the debris basin.
Two years after the event, only scattered remains of the structures that used to exist still remain. A couple of crumpled houses that were caved in by large boulders still onsite have yet to be completely demolished, and the county's Flood Country District estimates it will take until sometime next summer to complete the process of hauling out all that debris as well as the vegetation that has grown since the disaster, a process made easier by the fact that Randall Road allows for easy access for excavators and dirt hauling trucks.
"It has taken years for our community to rebuild and recover from the Montecito Debris Flow. We can, and should, honor the memories of those we lost that horrible day by doing everything possible to prevent future disasters," said Rep. Carbajal. "Wildfires and floods, fueled by climate change, are only getting worse over time and we must adapt our infrastructure to reflect our reality. The new debris basin will go a long way toward that goal and I'm proud of the collaborative work we've done across local, state, and federal governments to secure the funding necessary to turn this project into a reality."

Eucalyptus trees surrounding the area where the new basin will be placed still show stains on their trunks that reveal the exact height of the mudflow that passed through the area. The basin is estimated to cost $18 million, but as a result of this grant approval, FEMA will provide 75% of the cost-share to assist with the project, or a total of $13.5 million.
"This debris basin will have more than four times the capacity of the current basin upstream and will feature design elements to detain more trees and rocks," said Supervisor Das Williams. "Because of this and because it is at the best gradient in the watershed, this is the ideal project for increasing the protection of the community. I want to thank the families who are selling the land to us and the community supporters who have been advocating every step of the way."
Continue reading...